1st grade- Susan Johnson

Kindness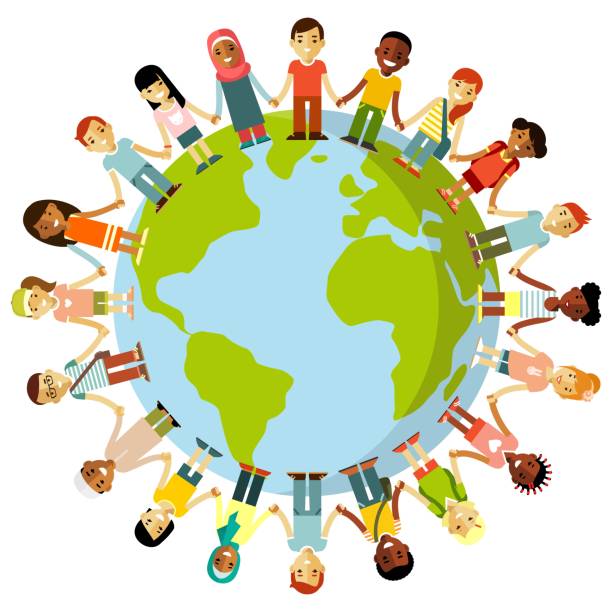 Welcome to the Wonderful World of First Grade
Welcome to the wonderful world of First Grade! You will not believe how engaged in learning we are and all the wonderful knowledge your child will acquire. We are very busy in the mornings, beginning our day with snack, classroom jobs and language arts/reading centers. We break for lunch and then we are busy with recess, math, extra-curricular classes, enrichment activities, spelling, and handwriting. Our social studies and science units (taught during our reading and enrichment) focus on a different habitat each quarter of the school year. Our first unit of study will be the Ocean including the animals, plants, geographical characteristics and adaptations of the animals and people who live there, and the weather and climate of the habitat. Other habitats will be taught during each quarter including: the woodlands, the Arctic, and Wetlands. Our class will continually focus on how we can care for the Earth in an effort to reduce global warming including ways to recycle, re-use, re-purpose and reduce our carbon footprint. Students are encouraged to share their knowledge and relate all of our learning to their own life. Students verbally share experiences from their weekend and use this information in writing on Monday morning in a journal writing activity. With the changing weather, we will discuss weather patterns and seasons. Everyday will be filled with fun, play, learning, experimenting, and how to be a valuable part of the class. Our current core value is responsibility. We will discuss the value of being responsible in class. We are committed to providing your child with the best possible learning experience!
DISTANCE LEARNING
Should we need to go virtually we will use the Google Classroom platform as well as learning packs to be used during zoom lessons. If at anytime your child is home sick for any reason we can easily scan and email work or arrangements can be made for pick up from the office. Virtual classes will only be used for an extended absence.
Nightly Spelling-Daily Directions are in your child's spelling journal.
Monday-Students will cut, sort, and write words in their journal in class. HW-Sort and write your words on your paper,
Tuesday- ABC Order will be done in class. HW- Write half of your sentences.
Wednesday-Write sentences for the rest of your words for homework.
Thursday- In class, sort, read and glue your words in your journal in class. HW-Practice spelling your words and writing them into the two sort columns.
When we have a four day week we will still have spelling. If school is closed on a Monday, the students will complete Monday and Tuesday classwork on Tuesday and will be required to complete Monday and Tuesday homework Tuesday evening. If school is closed on a Friday, our spelling checkup will be on Thursday instead of Friday. When a student is absent from school they should keep up with the daily class/home work listed in the front of their journal.
Reading
Reading assignments will be marked with a sticky note requesting a parent signature in a reading book or the student may have a practice sheet in their folder. Students will use AR reader in class to check reading comprehension. This may be accessed at home using the Renaissance login below. If a student is absent from school they can access Epic reader during school hours using our class code.
Math
The students complete most all math class/home work in class. Any incomplete class practice including corrections will be sent in your child's folder. We are learning number sense, larger numbers, one more and one less, part/part whole for beginning addition, writing numbers to 120, and subtraction. We use learning tools such as ten frames, number lines, counters, and learning mats.
Dreambox
Our online math program, Dreambox is beneficial practice for your child. You can easily download the app and have your child use it for extra math practice. The school code for Dreambox and ixl math programs will be sent home. They may be accessed at any time.
Social Studies/Science
Many of our lessons for social studies and science begin as a journal topic for reading centers and will continue during our enrichment time with a small project.
11/3 First Thursday Dress Down Day
11/15 Lower School Thanksgiving Lunch
11/23-11/25 Thanksgiving Holidays
11/30 Scholastic Book Order Due
Extra Curricular Schedule
Monday
PE-Wear athletic shoes
Tuesday
Media-return library books
STEAM
Wednesday
Spanish
Art
Media
Thursday
Advisory
Music
Friday
PE
Please wear athletic shoes on PE days.
Lunch Daily 11:00-11:30
Susan
Johnson
Faculty Information
Department(s)
Lower/Middle School
Contact Information
School Phone
434-392-4131 x313
Education
Degree(s)
B.S. Longwood University

Other Information
Biography
Susan Johnson teaches K/1 multiage at Fuqua Lower School. She joined the staff in 1992. She graduated from Longwood University with a B. S. in Education.
Susan and her husband, Ben, reside in Buckingham County on a family farm. In their free time they like to spend it in the mountains of Nelson County.