Admissions
We are delighted that you and your family are interested in Fuqua School! Choosing the right school for your child is one of the most important decisions you will make to successfully guide your child from pre-kindergarten through graduation and beyond. At Fuqua School, we engage children in a well-rounded, values based educational experience uniquely tailored to create a solid foundation for your child's success. Let us show you the Fuqua School difference.
Flexible
Tuition
As a school rooted in community, we are determined to make a Fuqua School education accessible to students and families from a wide range of economic backgrounds and to build a more diverse, nurturing, and inclusive culture. To achieve this, families pay a tuition that is tailored to their income.
The Fuqua
Difference
At Fuqua School, we believe a values-based educational experience truly matters. Character, respect, honesty, and integrity are core fundamentals that guide every decision we make and every action we take. We are committed to creating an environment that is both welcoming and accepting.
Graduate
Success Stories
For over 25 years, Fuqua School has partnered with families to prepare students to be well-rounded, informed thinkers who will thrive wherever life takes them and wherever they choose to go. Our graduates leave Fuqua School with more than just skills, habits, and attitudes necessary for succeeding in a challenging world.
Come Be a Falcon!
Tours Available by Appointment
Enrolling students for 2nd semester. Learn more about all Fuqua School has to offer by signing-up for a tour or by contacting the Admissions Office by email at admissions@fuquaschool.com or by phone at 434.392.4131 x245.
COVID-19 UpdATes
To learn more about the steps Fuqua School is taking to mange COVID-19 on campus, please click on this link to see our COVID-19 Updates page.
Admissions Contact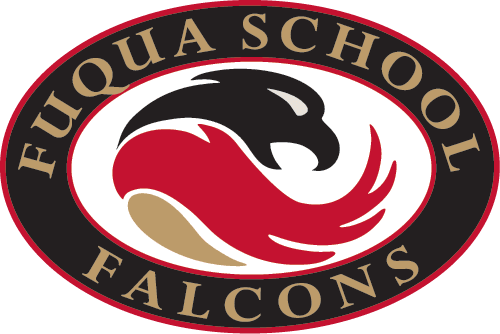 Admissions Office
(434) 392-4131 x245
P. O. Box 328
Farmville, VA 23901
admissions@fuquaschool.com
admissions process
Applying is easy using our Online Application. We encourage families to apply online as it simplifies submission and provides parents a tool for tracking online the status of their admission after their application has been submitted. A non-refundable fee of $100 must be submitted with each application. For any student who participates in an official Admissions tour and enrolls, a $50 credit will be applied to the student's tuition account.