Fuqua School Falcon Flyer - 03/12/2021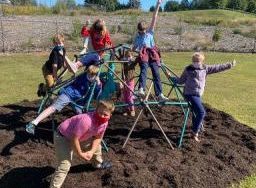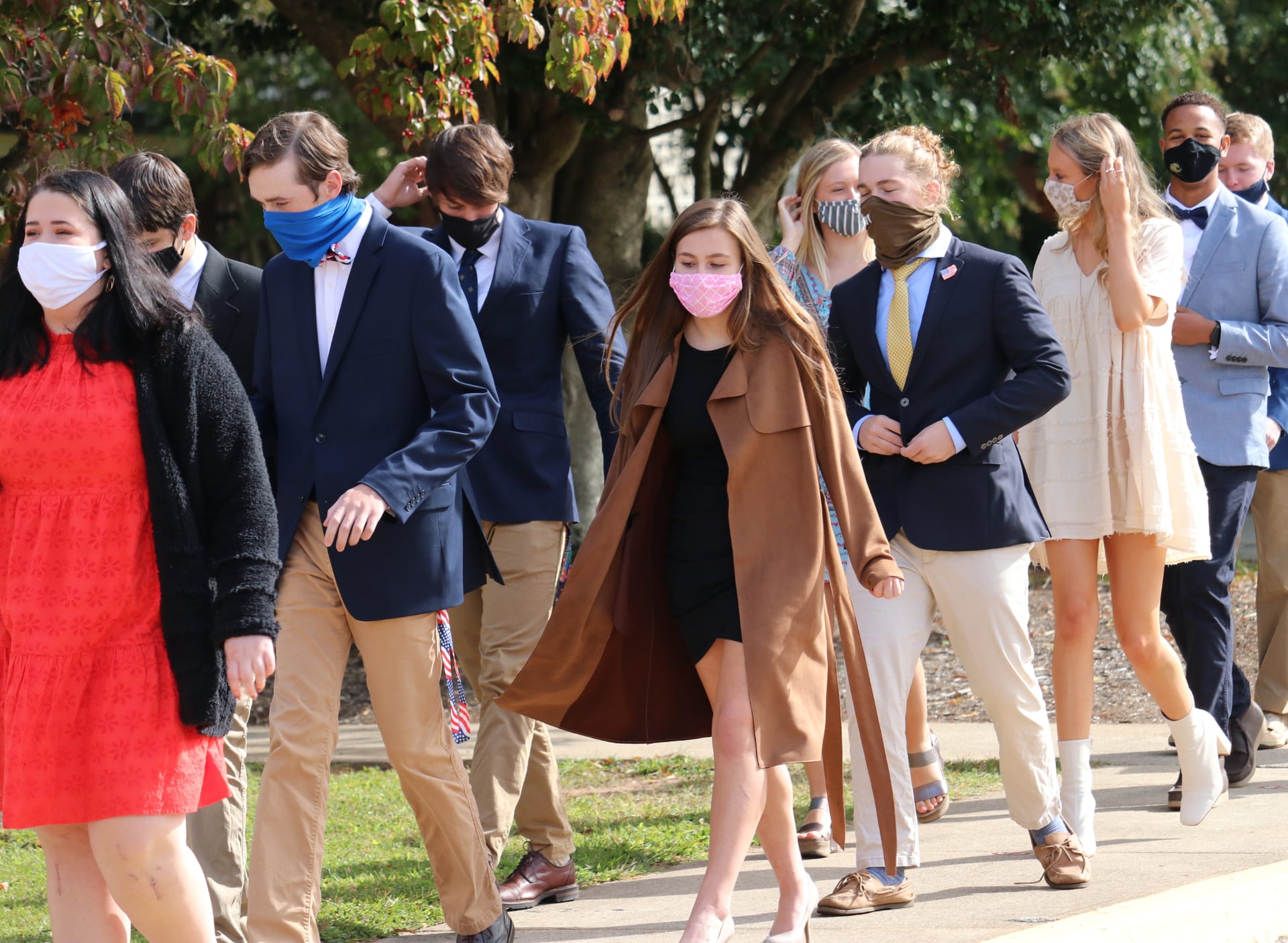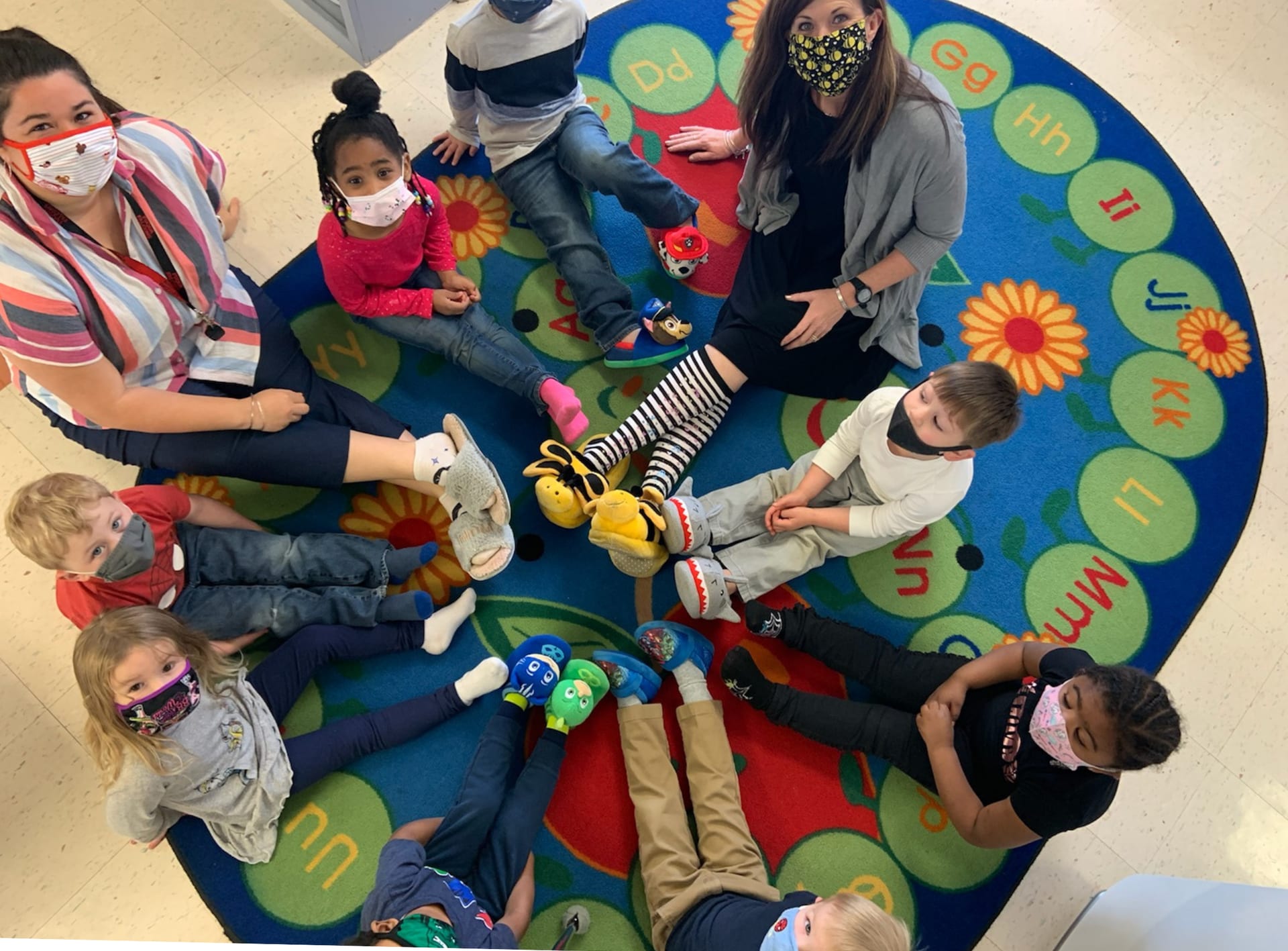 Dear Fuqua Family,
One year ago, our world came to a standstill. Stay-at-home orders were issued. Global travel was banned. Non-essential businesses were closed. Zoom became the preferred mode of communication, and we all became familiar with terms like PPE, asymptomatic, contact tracing, and "flatten the curve".
As a result, we would find ourselves wearing face coverings in public, maintaining social distancing, and bumping elbows rather than shaking hands. As a school, we found ourselves preparing for a return to campus in the fall with multiple mitigation strategies in place. Our classrooms were modified. Our schedules were adjusted. Our sidewalks were marked.
As the seasons changed, we remained flexible in our approach. Intramural sports were introduced. Touchless book fairs and Penny Wars were held. Families took precautions and kept holiday gatherings to a minimum, and our upper school student-athletes were able to complete their varsity basketball seasons.
As with all storms in life, they eventually pass. The clap of thunder abates. The shock of lighting subsides. The dark clouds roll out and are replaced by glimmers of sunlight that signify the dawn of a new day.
Here at Fuqua, that new day is right around the corner. The number of positive cases in our district and in our commonwealth is on the decline. Our teachers are receiving vaccines. Our students are abuzz with Spring Fever. Our campus is coming back to life and now, one year later, our break is one that holds the hope and promise of better days ahead!
Be safe, be smart, and enjoy your break, everyone!
Paul "Chance" Reynolds, M.P.A., Ed.S.
Head of School
Fuqua School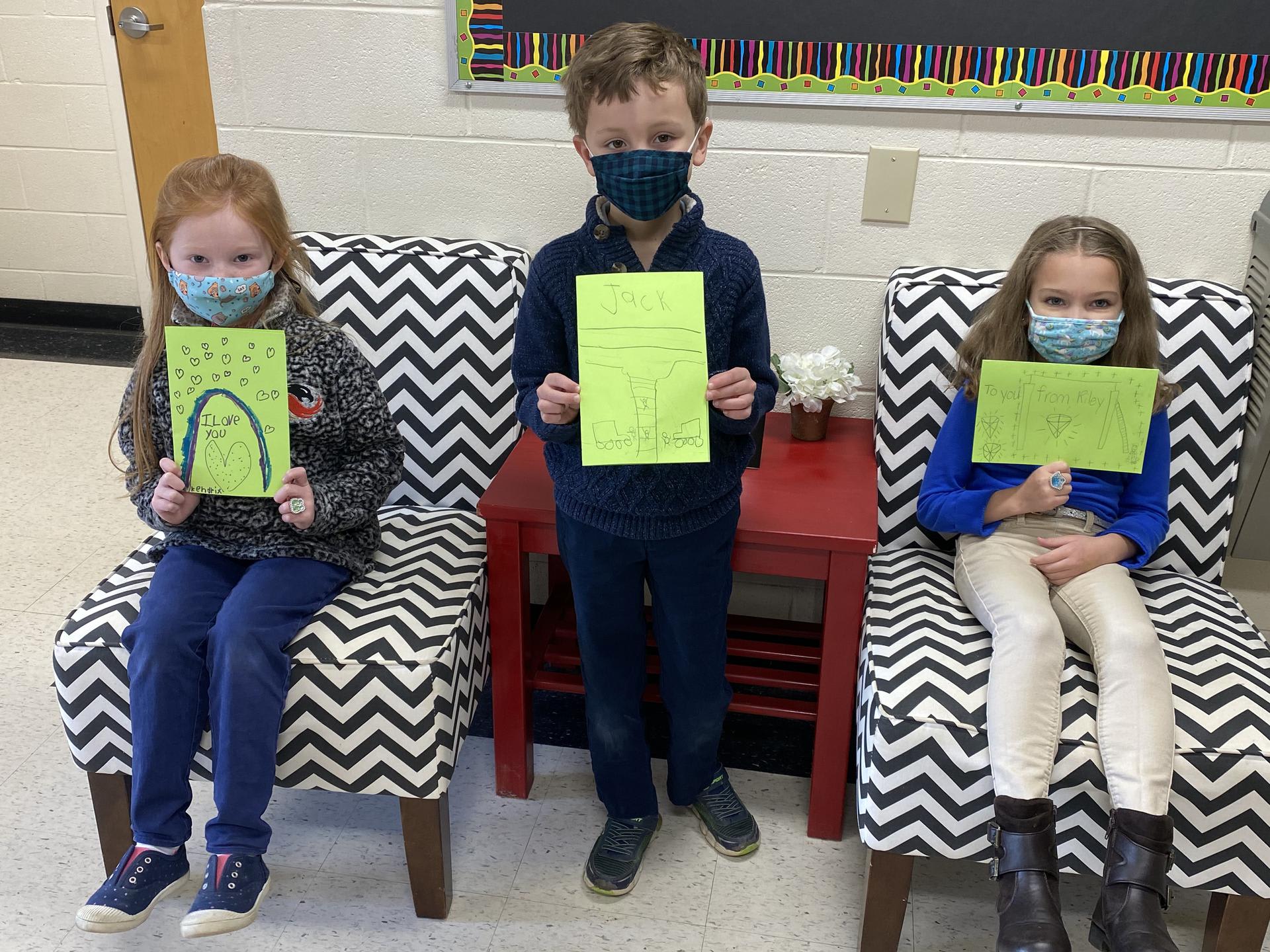 Fuqua School students in grades PK-12 worked hard last week creating thank you cards to lineman from Dominion Energy, Mecklenburg Electric and Southside Electric. Fuqua School services students from 11 different counties, and a majority of these students and their families were impacted by the recent ice storm that caused power outages across the area. The linemen worked in sleet, ice and freezing rain to help restore power. We hope that the linemen are as excited to receive the cards as we were to make them.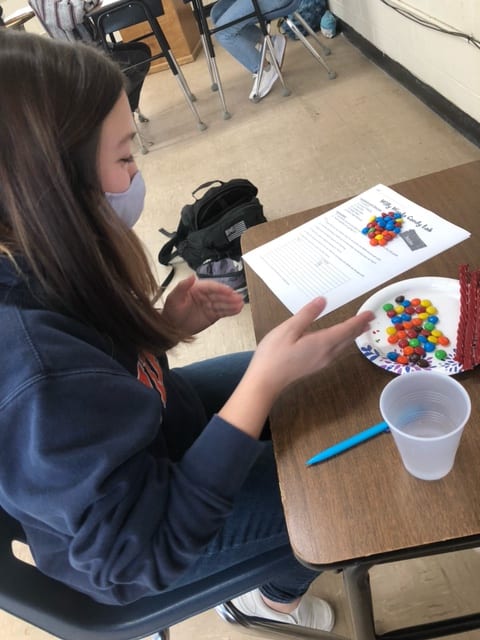 In Algebra I class, 8th grade students investigated exponential functions and growth and decay using M&M's and Twizzlers. The students used the M&M's to practice exponential growth and decay. The students then investigated the concept of exponential decay again by cutting Twizzlers in half until they could no longer physically cut them in half again.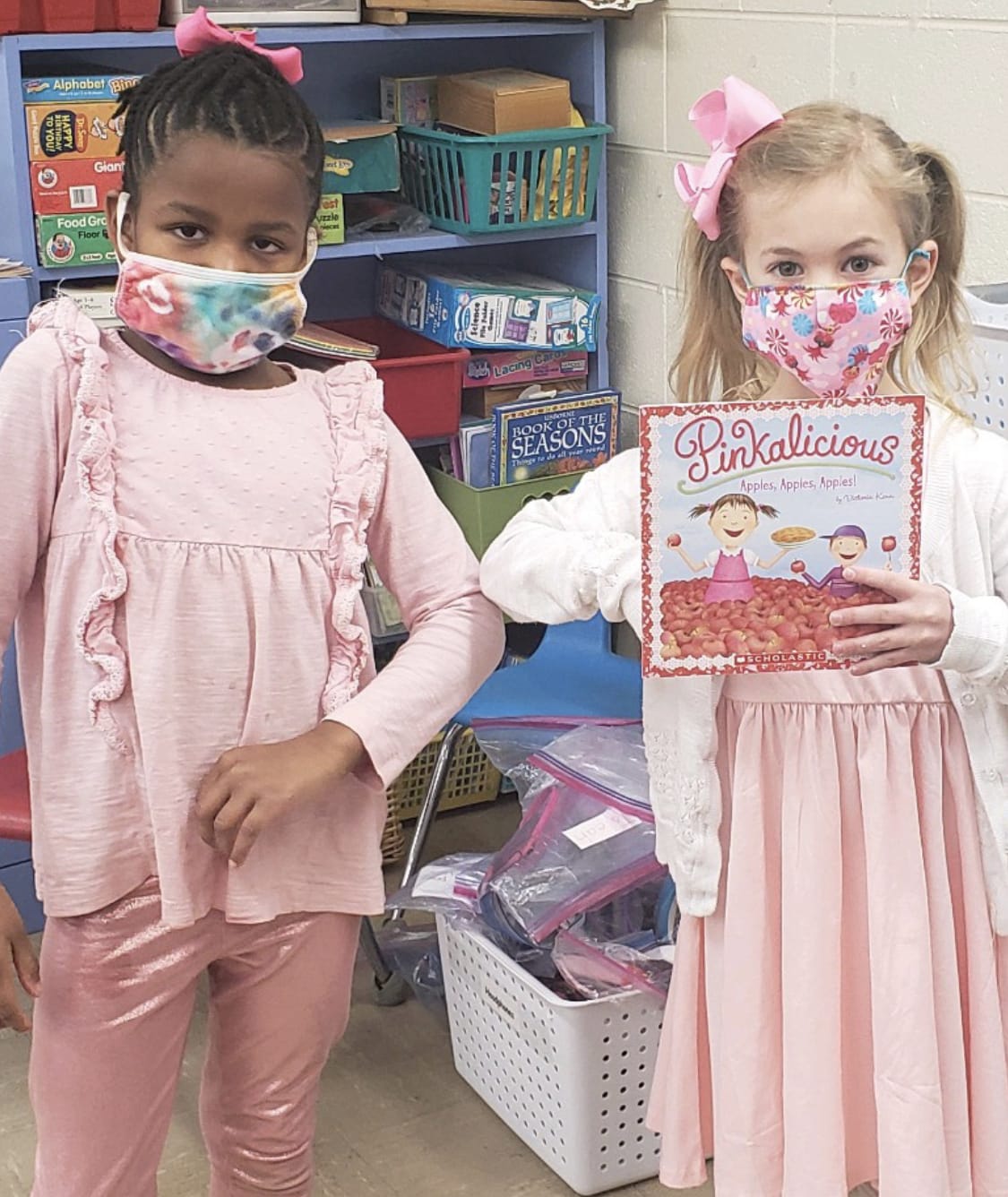 National Read Across America Day Celebrated
Every year on March 2, elementary students across the country celebrate Read Across America Day. Fuqua's lower school selected this special day to recognize some of their favorite book characters by dressing up like them. The lower school campus was filled with students and faculty dressed as characters such as Pinkalicious, Laura Ingalls Wilder, Pete the Cat, Elsa, and Cat in the Hat.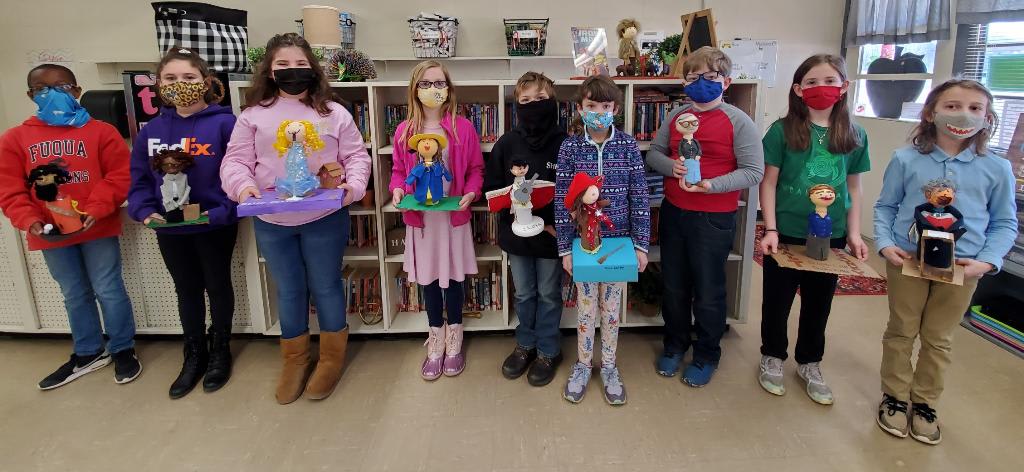 Fourth Graders Read Biographies
Students in Mrs. Krystal Tucker's 4th grade class had a unique book report experience for their 3rd quarter book report assignment. Students were tasked with selecting a biography to read on their reading level. Then, they were to create a 3D model of their selected person using a water bottle. Through the design and presentation, students were to describe the life, career, interesting facts, and accomplishments of their person. These projects were so much fun to create and helped students learn what makes a biography different than other genres in literature.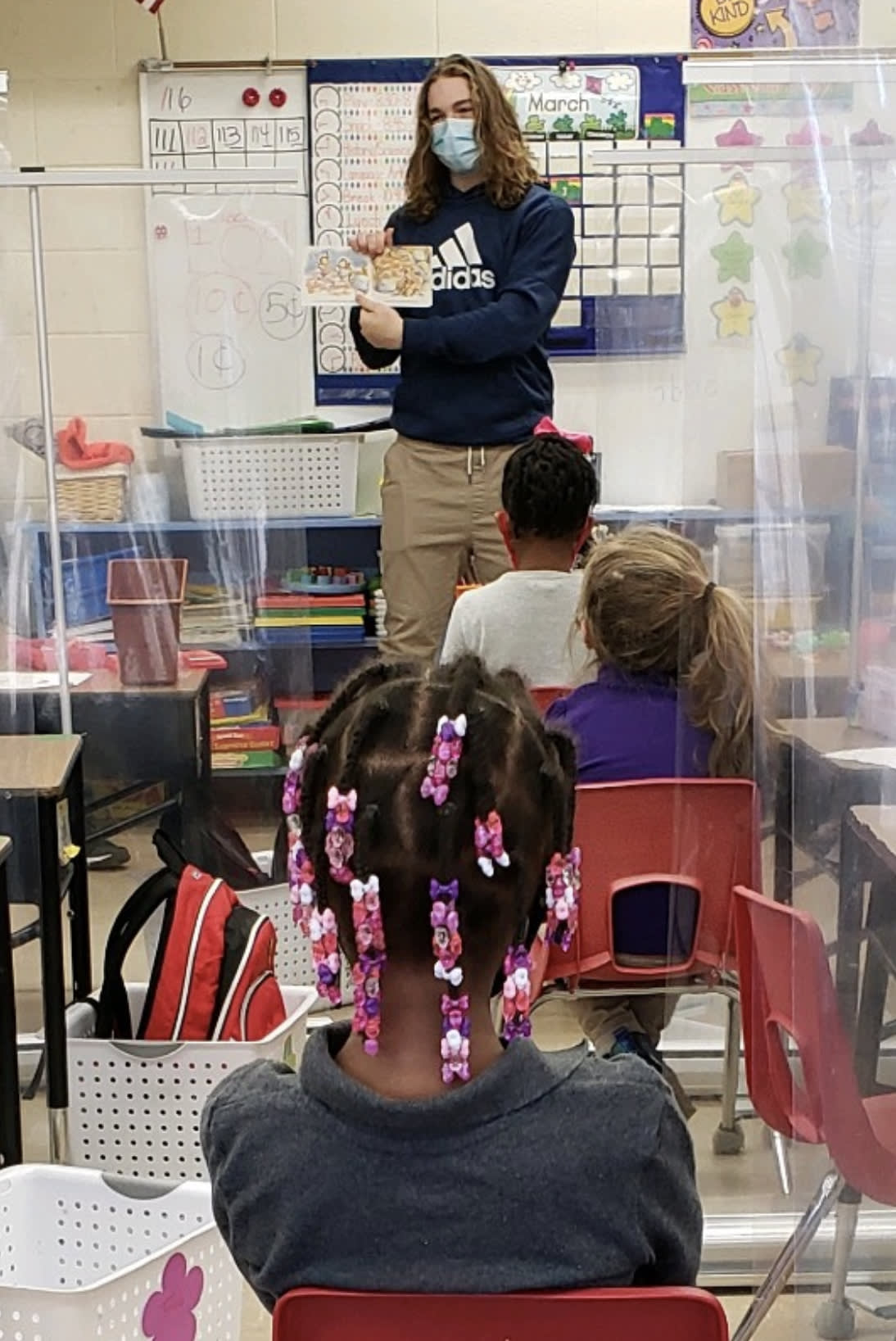 Communications Students Practice Public Speaking
Fuqua School seniors, Zach Eason and Ryan Ledger from Mrs. Drummond's communication's class, visited the lower school to practice their public speaking skills. They read to many of the lower school classes including 3rd and 4th grade. They even surprised the kindergarten class with a reading of Five Little Monkeys. The children gladly helped them by chiming in, "NO MORE MONKEYS JUMPING ON THE BED!"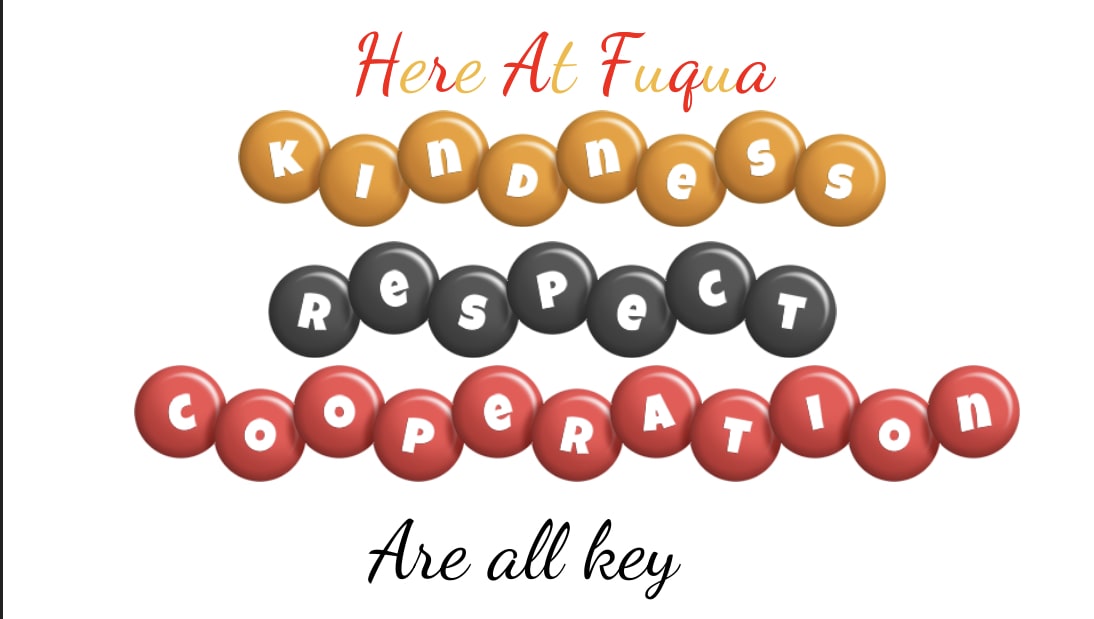 Middle Schoolers Show Creativity
Middle school students in Mrs. Kortas's technology class were tasked with creating an advertisement for perspective Fuqua families. The advertisement was required to highlight their favorite parts of our school. Some examples included: core values, small class size, athletics, our big campus, interesting and challenging classes, amazing teachers, etc. Students were paired to work on this project via Google Slides so they could work asynchronously with one another as we continue to keep our distance during COVID. Students also chose audio files to add to their advertisements that they felt appealed to their intended audience. The students quickly learned that the minimum requirement of 300 slides literally went by in the blink of an eye once the play button was hit. Several groups had projects greater than 1,000 slides!! Mrs. Kortas is so proud of all of the hard work these students put into the projects.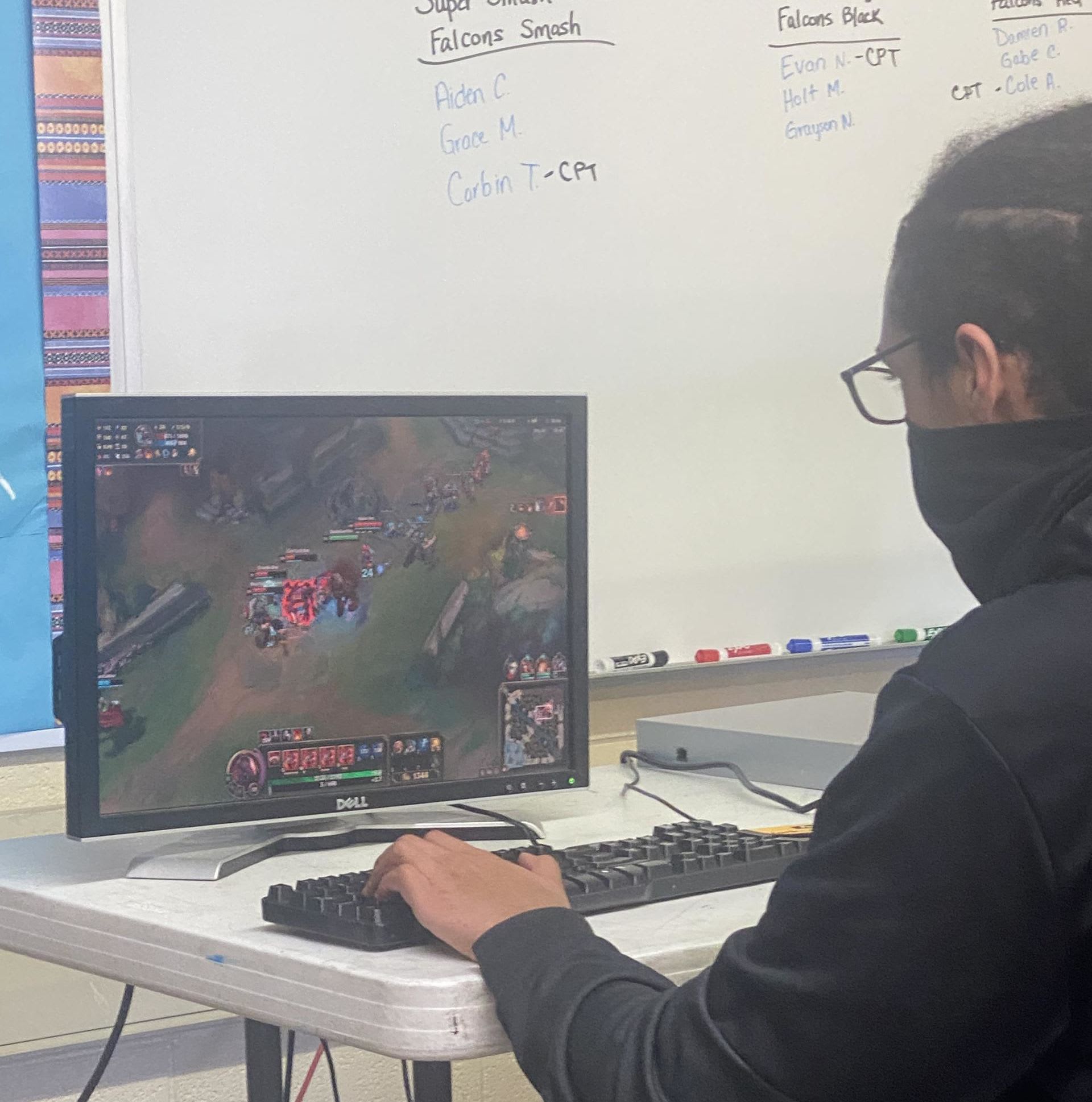 Esports Begins Competition
Fuqua has a brand new Esports team this year. The teams include Rocket League, Smash Ultimate, and League of Legends. Coached by Mr. Jackson, Mr. Boswell, and alumnus, Peyton Wiecking, the Esports teams are a way for students to be competitive as well as learn new games the coaches recommend. This month, the teams are focusing on strategy and synergy in their gameplay. Overall, it's a great learning experience for these new players as they come together and learn strategies to succeed. The Rocket League Black team is currently undefeated with a 2-0 record. The League of Legends team has had a rough start, losing both of their first games, but they are improving each day. They should be able to beat their future opponents if they continue to improve in the same rapid fashion.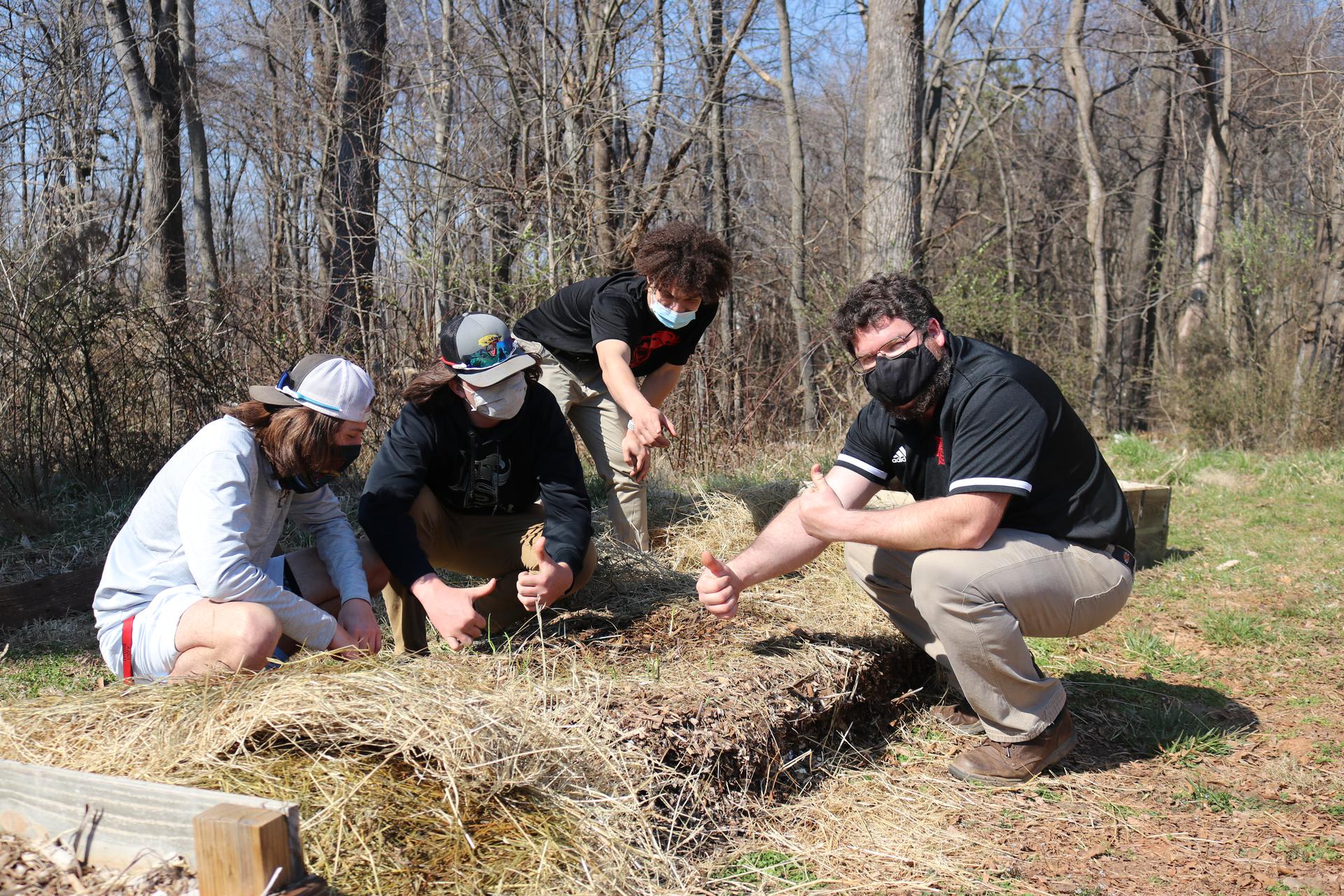 Spring Has Sprung For Agri-Science
Spring has sprung and planting season is fully upon us! The agri-science class has a few projects going on. A large variety of seeds have been planted in the greenhouse to get a jump start on planting. Students are also working on a grape arbor, so they can enjoy some seedless table grapes for years to come. Meanwhile, their earlier efforts are starting to show some results: the garlic and onions are starting to slowly poke out of their raised beds.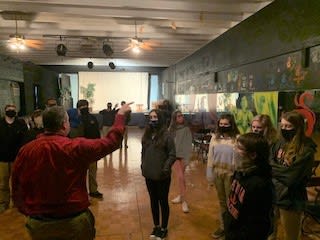 Class of 2025 High School Orientation
On Monday, March 8th, the Class of 2025 experienced an afternoon of life "on the hill." The rising 9th grade class enjoyed pizza, drinks, and cookies in the library as Mr. Custis, the Upper School Head, guided them through the upper school journey, and introduced them to the faculty. Afterwards, Mr. Custis led the students on a tour of the freshman classrooms where they played Jeopardy, completed a tasting experience and cup stacking game in the Science Lab, discussed the mysteries of ancient and medieval knights and pirates, and learned about the differences and expectations of a 9th grader. To conclude the afternoon, students received a brochure describing student life at the upper school, and a personalized Class of 2025 mask in recognition of this quickly approaching milestone. In response to Miss Vivian Eason's statement, "I can't wait to get to high school." Class of 2025, we can't wait to have you join us in August "on the hill."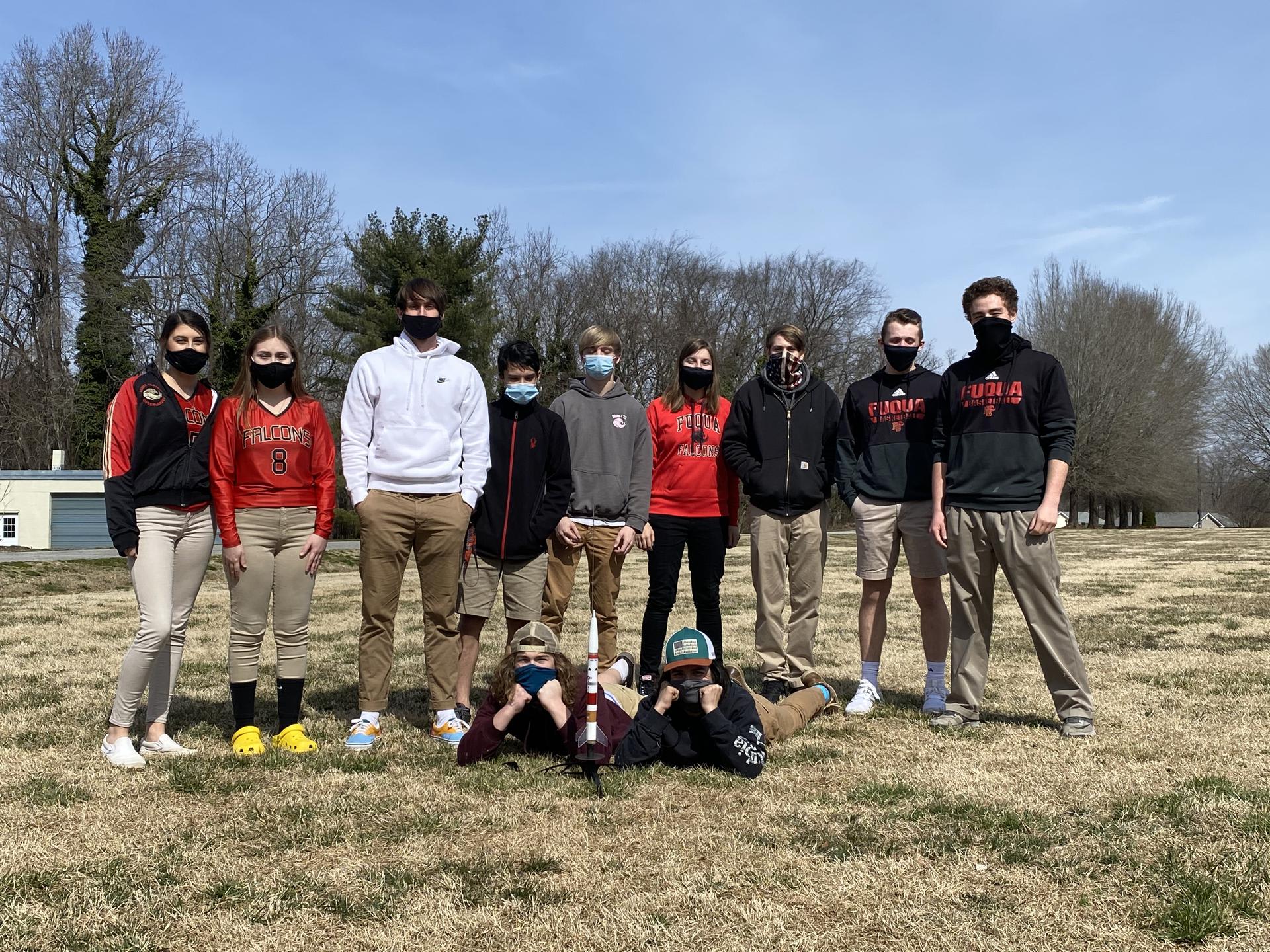 Upper School Students Launch Model Rocket
Upper school math students assembled and launched a model rocket which modeled the path of a quadratic function. Quadratic functions are a common topic in math class and students enjoyed getting hands on experience to apply these learned topics. The students discussed how the launch and landing points resemble the x-intercepts of the equation, how the launch angle changes the path of the projectile, and what external factors might affect the rocket's path from modeling a perfectly symmetrical parabola. The calculus class took it as far as approximating initial speed, initial launch angle, and equation of the parabola taking air resistance into account.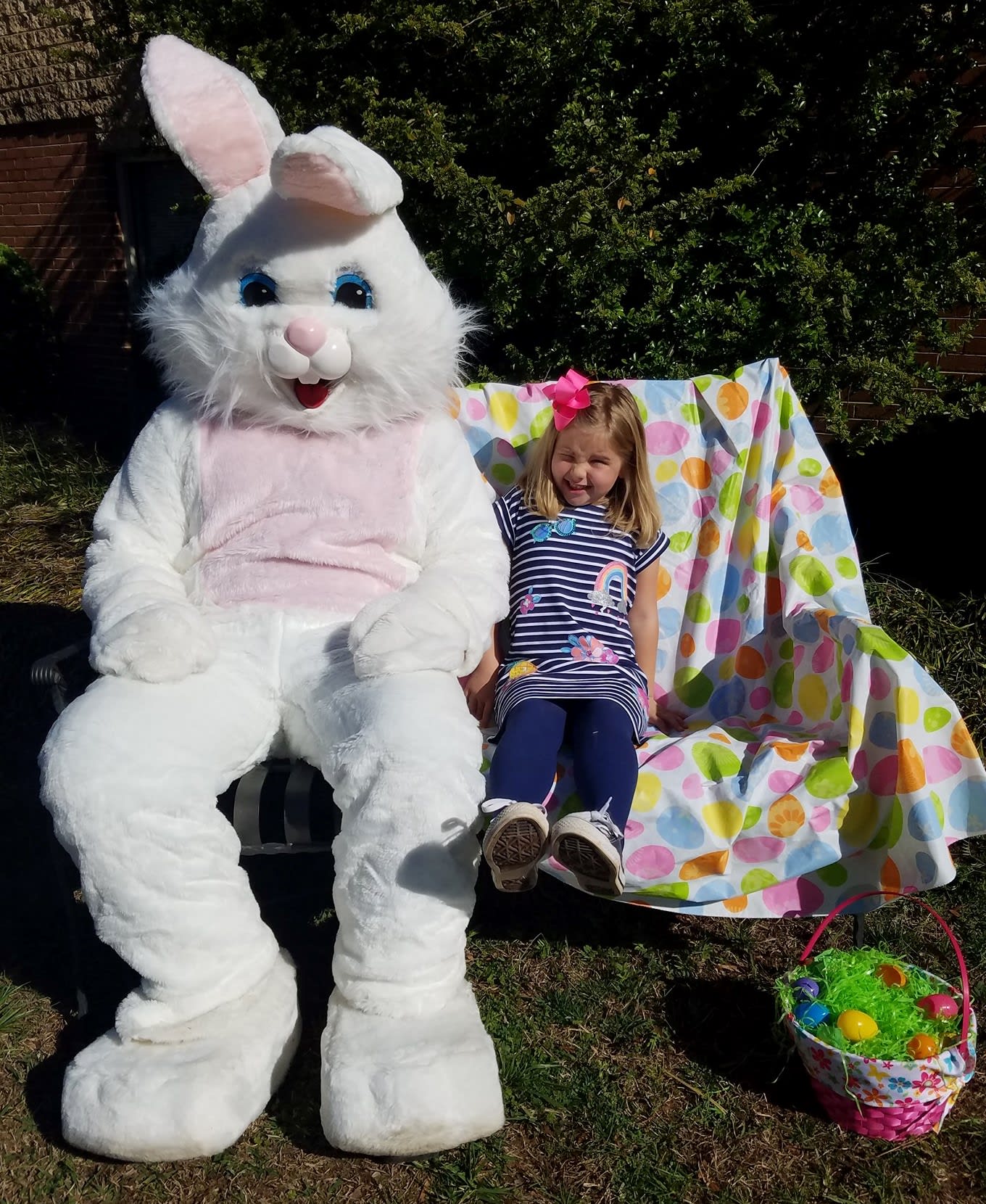 Hippity, Hop, Easter Is On Its Way
The Alumni Association and PTSA are putting a twist on its Annual Easter Egg Hunt event and have created a Drive-Thru Hunt. Families can drive thru campus, and stop by the Bell Tower on Saturday, April 3rd, from 10 AM - noon to receive a bag filled with stuffed Easter Eggs and activities. Don't be surprised if you see the Easter Bunny making a stop by Fuqua School to see all the Falcons!
During this time, the Alumni Association and the PTSA will be joining the SCA in collecting needed items for the Southside SPCA until March 31.
We love our Fuqua Family and hope you will join us for this twist on the Annual Easter Egg Hunt.