Fuqua School Falcon Flyer - 10/01/2020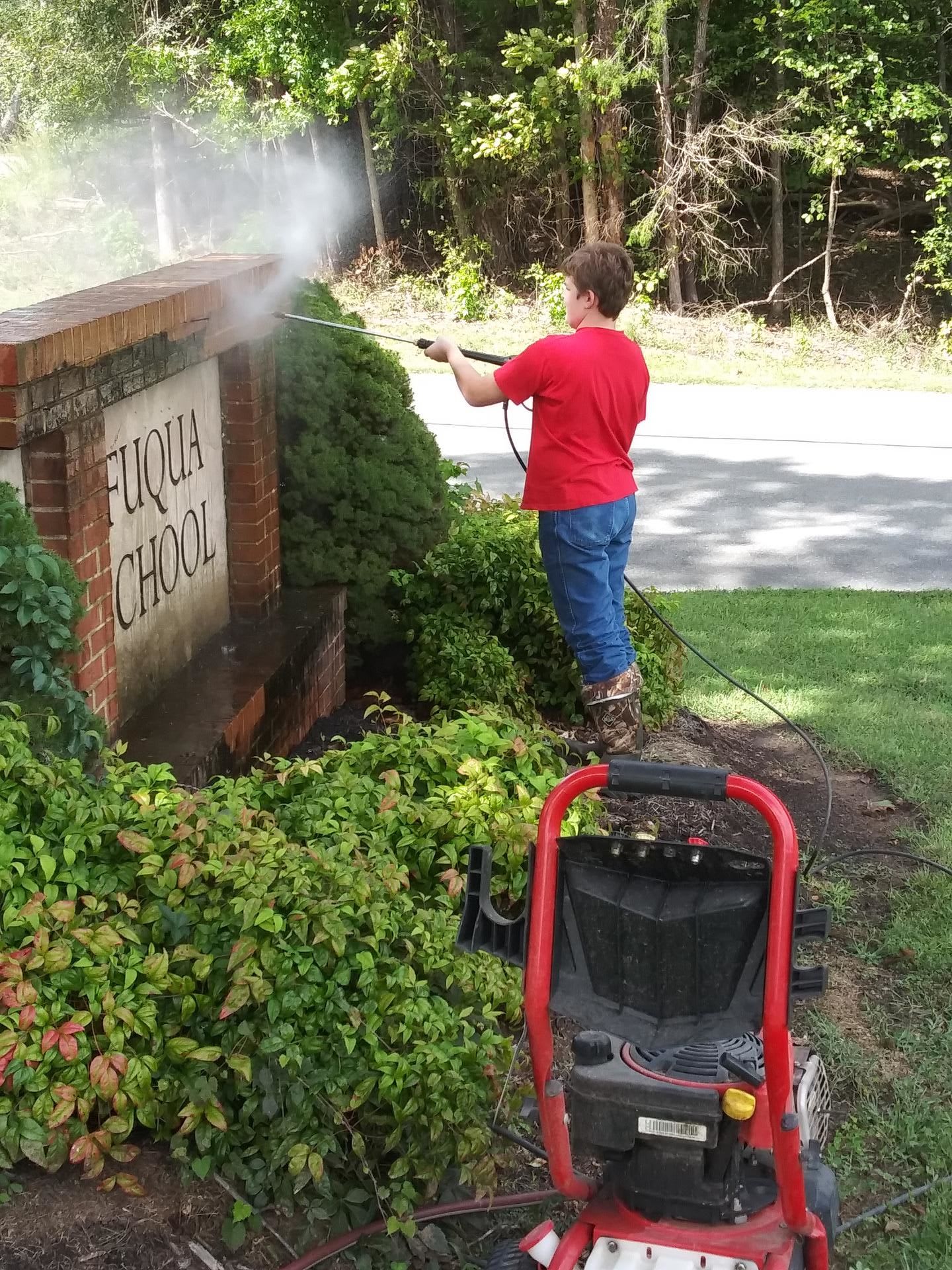 Fuqua Family,
A few years ago in my weekly Sunday School class, I learned that there are three ways in which we can all give to others. These can be offered through our time, our talent, and our treasure.
For my church community at that time, this message was meant to help us understand that while some of us might not be in a financial position to leave a substantial donation in the offering plate, we could still be major contributors to our church by using our time and our talents to teach Sunday School for our youth, to make scrambled eggs and grits during Parish Breakfast, or to become a Lay Reader or Chalise Bearer who could assist our priest with Sunday services.
It goes without saying that schools work in very similar ways.
A few Saturdays ago, one of our freshmen, Cole Foster, gave of his time by coming out to campus one weekend and power-washing our entrance signs. Cole saw a need, took the initiative, and in doing so, changed the overall appearance of our entrances, showed pride in his school and in his work and made all of us very proud to be able to call him a Falcon.
A few weeks ago, our PTSA decided to provide a lunch for our teachers in appreciation for all their hard work, had t-shirts made for faculty and staff, and sold mums to help dress up our homes for the impending Fall season. To that end, these incredible parents showed us a sampling of their innumerable talents by cooking barbeque and preparing plates, designing t-shirts and delivering them to staff, and organizing and arranging for close to 600 mums to be picked up at the close of our school day last Friday.
And over the past month, so many of our families, both past and present, continue to share their treasure with us by partnering with us and contributing to the renovation of our restrooms in Gilmer Gym and to the creation of our on-campus "Peregrine Pit" beach volleyball complex at the entrance to campus on Fuqua Drive. (And if you would like to join us in partnering on these projects, please let me know).
As demolition begins and dirt (or should I say beach sand) begins to move, our Fuqua Family continues to prove that no matter whether your individual gifts are ones of time, talent, or treasure (or all of the above), all are much appreciated and needed for us to be able to continue to foster the development of our own boundless, individual potential here as a school!
Go Red! Go Black! Go Falcons!
Paul "Chance" Reynolds, M.P.A., Ed.S.
Head of School
Fuqua School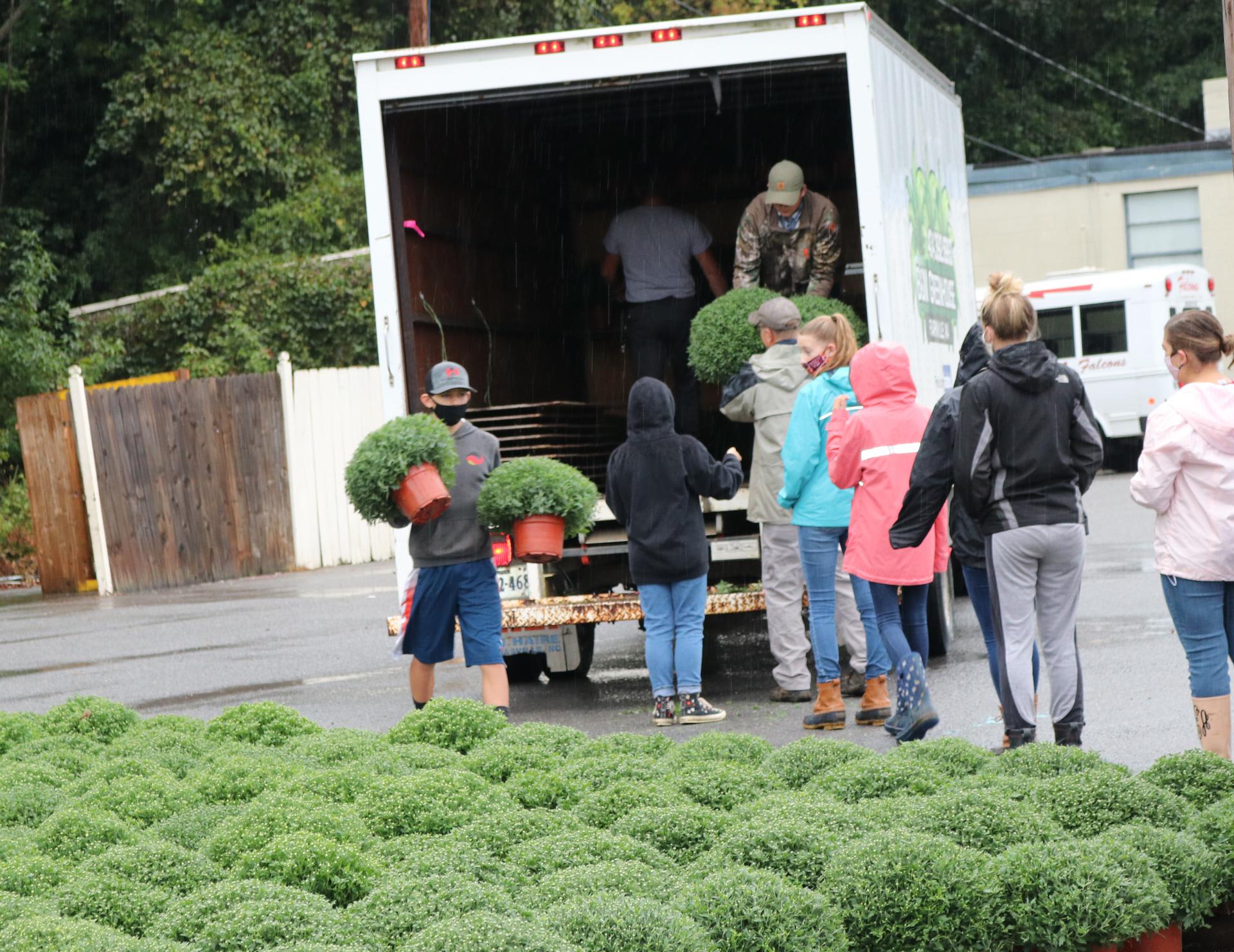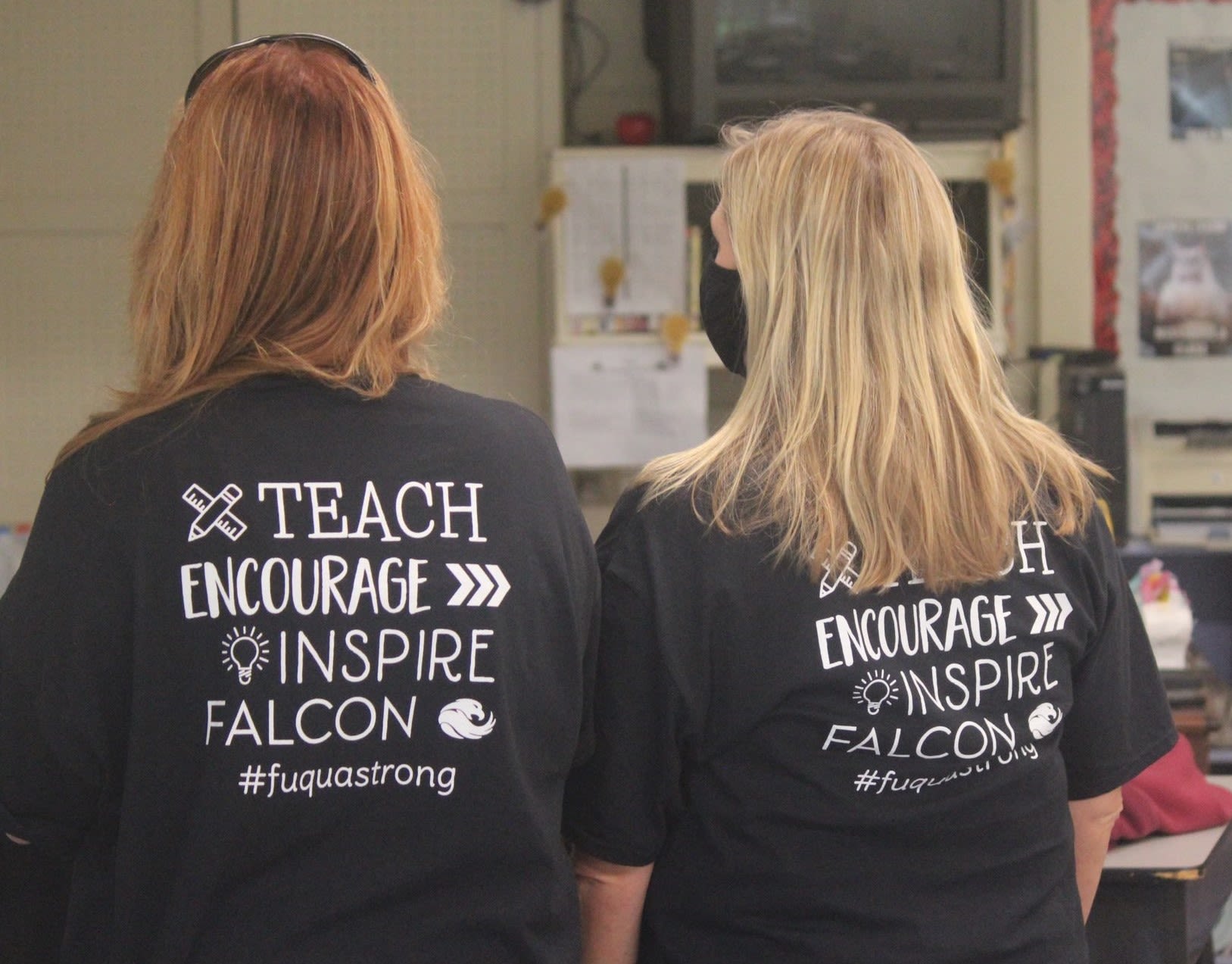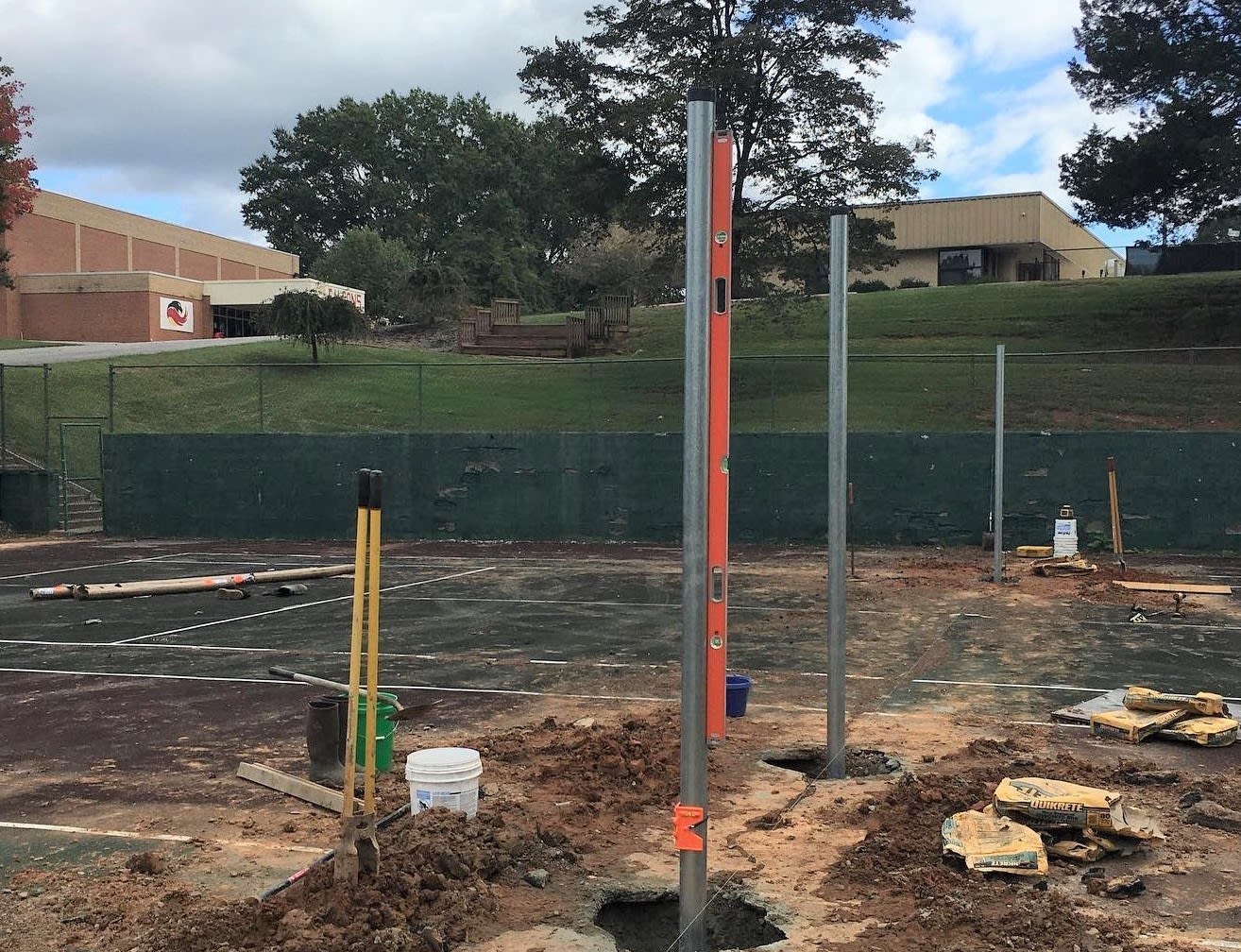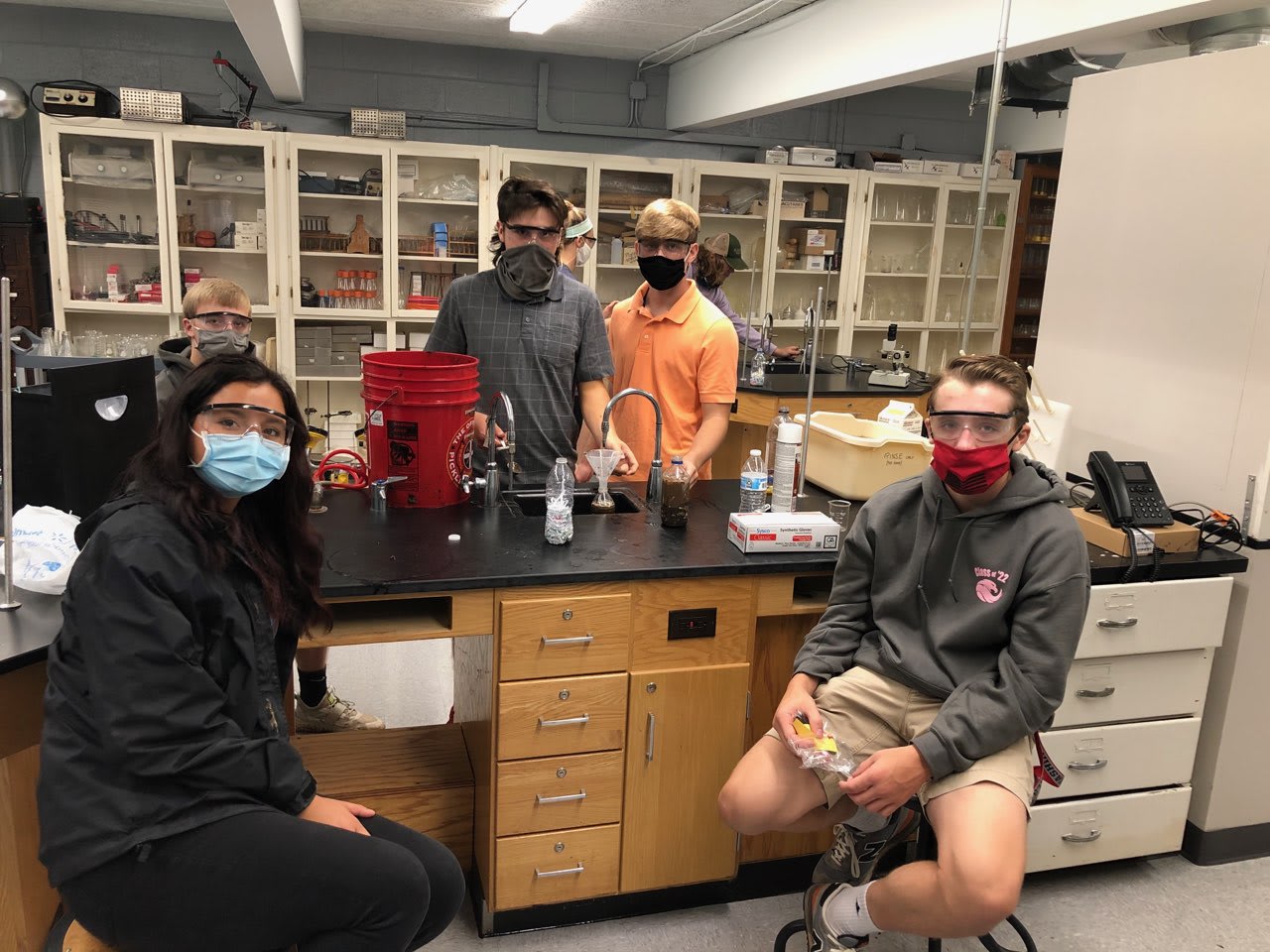 Students Learn About Microscopic Life
The AP Environmental Science class recently developed Windogradsky columns . These columns are closed ecosystems that demonstrate how micro-fauna aid in the cycling of nutrients. Hopefully, in just a few weeks, the bottles will transform from sludge into a myriad of colors and microscopic life.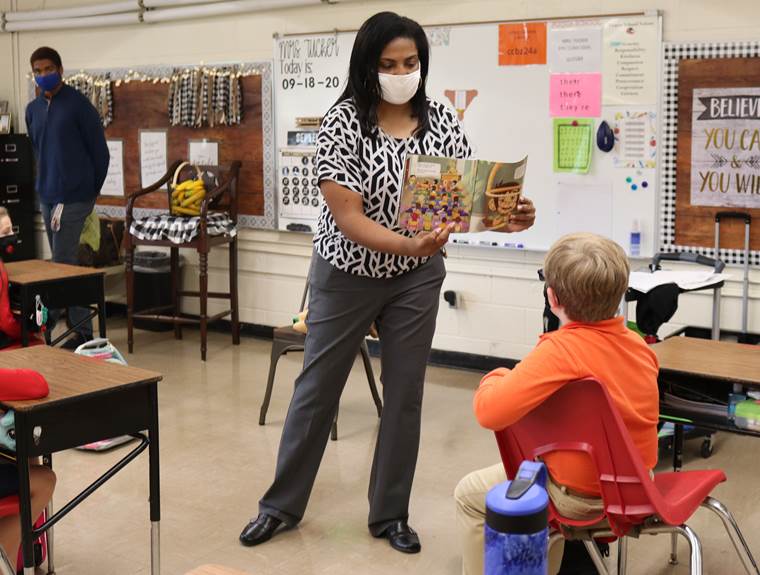 Captain Numero and Friends Visit Campus
On Friday, September 18, Fuqua School celebrated Superhero Day. To add to this theme, our lower school students had a visit from local author, Danielle Welton-Boxley. Not only is she a superhero- because aren't all authors superheroes?- but her newest book, Captain Numero and Friends is about a superhero named Aden. The book focuses on math concepts such as skip-counting by 2s, 5s, and 10s. Following her reading, Ms. Welton-Boxley shared fun math activities with the students. We loved every moment of her visit and can't wait to see her again! She definitely knows how to make math fun!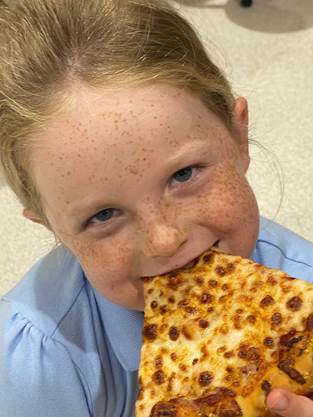 Summer Reading Challenge Celebration
During the summer of 2020, students in grades K-5 were challenged to tackle great books over the summer. Part of the challenge included reading for a set number of minutes for 8 weeks, depending on the child's grade level. Those who accomplished this goal received free ice cream, a homework pass for a night off from homework, or a pizza celebration. Mrs. Tucker, Head of the Lower/Middle Schools, was amazed at how many students met the challenge. "During the first day of school, I received over 73 returned summer reading challenge forms! I couldn't be more proud of the students and the joy they took in reading over the summer."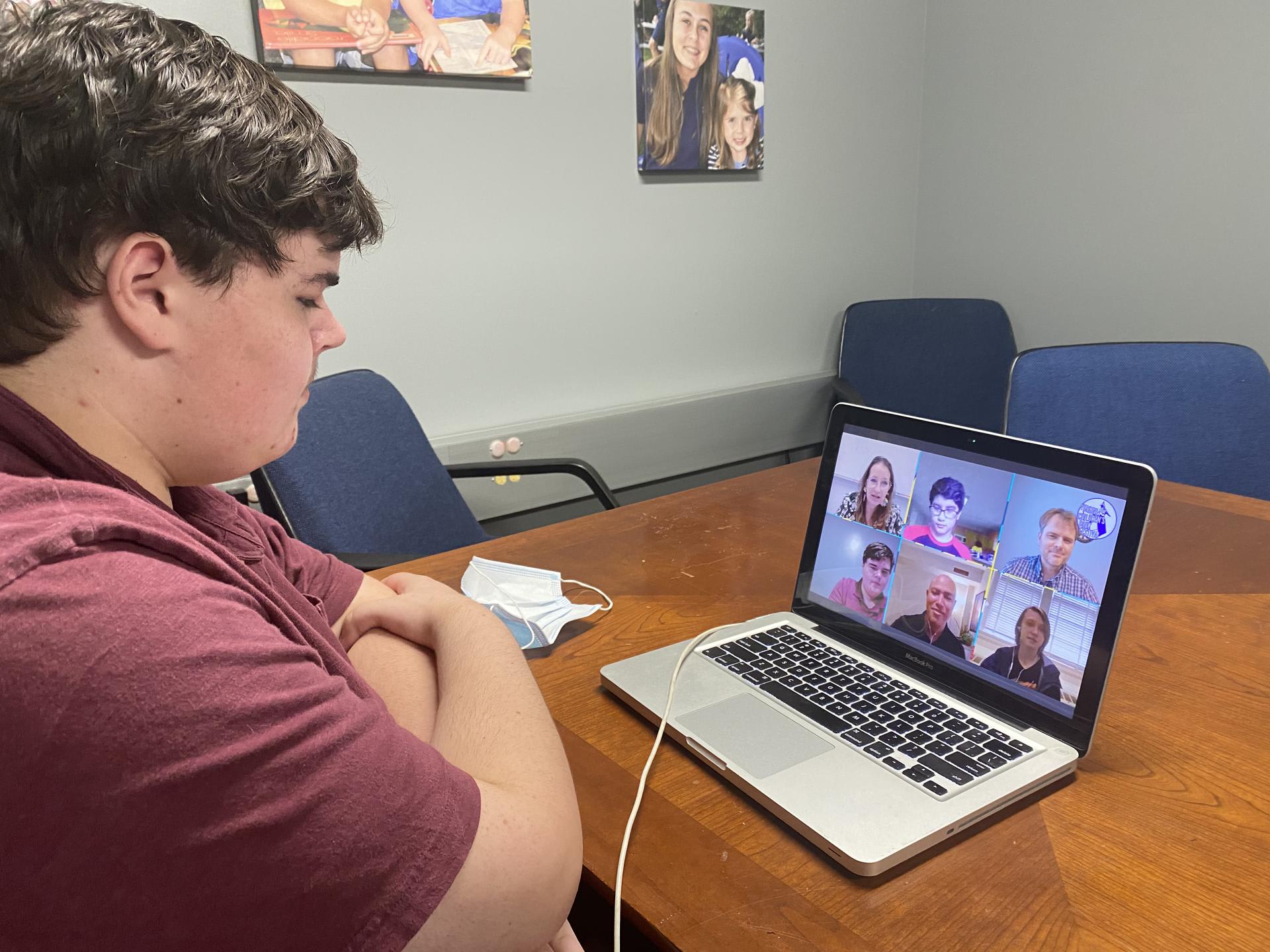 The Virginia Children's Book Festival hosted at Longwood University is always one field trip Fuqua School students look forward to each year. Sadly, due to COVID regulations, the Virginia Children's Book Festival must go virtual this year. But we won't let that stop us from enjoying the amazing authors and illustrators that are coming into our classrooms virtually. Part of the virtual programming has been to incorporate students into select authors' and illustrators' programs. Through an online contest, students in grades K-12 could enter to win the opportunity to speak one-on-one with one of the Virginia Children's Book Festival guests. Luke Jarrett, 8th grader, was selected to be a part of Torrey Maldonado's program! Torrey Maldonado is known for his best-selling books Tight and What Lane?, and he has even been highlighted in Oprah Winfrey's magazine! Additional students from Fuqua School invited to participate in authors/illustrators programming are: Murphy Witko (grade 6), Allen Blackman, Rowan Danielsen, and Page McWilliams (grade 5), Teagan McKinney, Scott Aldrich, and Martha Lucy Vincent (grade 4), Virginia McWilliams and Scarlett Hatcher (grade 3), and Ben Dodson and Marion McWilliams (grade 1). Stay tuned to see our amazing Fuqua School students during this year's Virginia Children's Book Festival.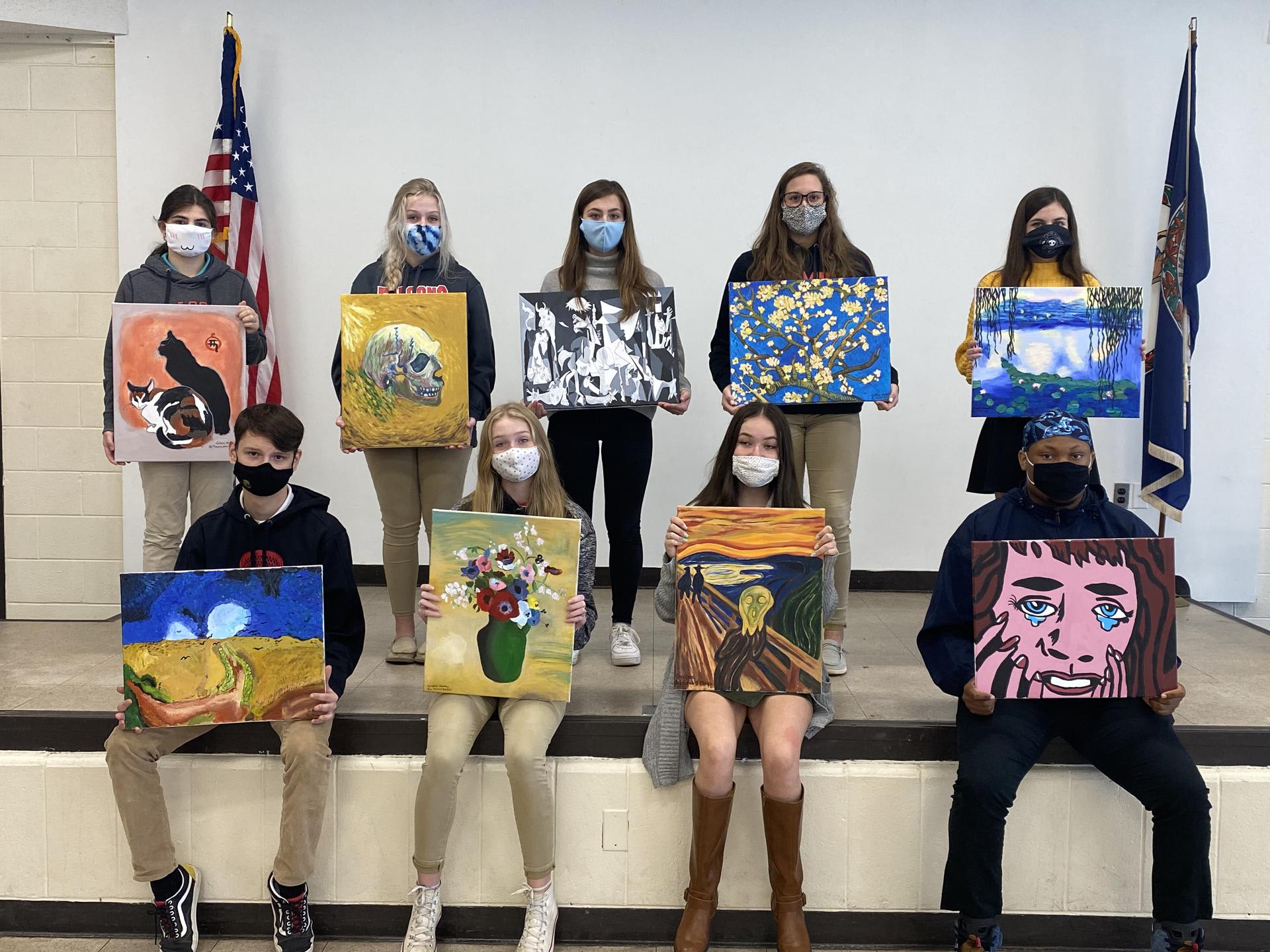 US Art Students Learn About Modern Art
Our Upper School Art class has been busy learning about the Modern Art Timeline and the artists that changed the direction of the art world. Each student selected one artist and their favorite painting. They have reproduced the painting on a 16x20 canvas which they presented to the heads of school on Thursday, September 24th, requesting permission to recreate them once again on an outside brick corridor of the campus. With their approval, the students began their work on the brick wall Friday, September 25th. We anticipate the new "Louvre Wall Mural" is expected to be complete by October 16th.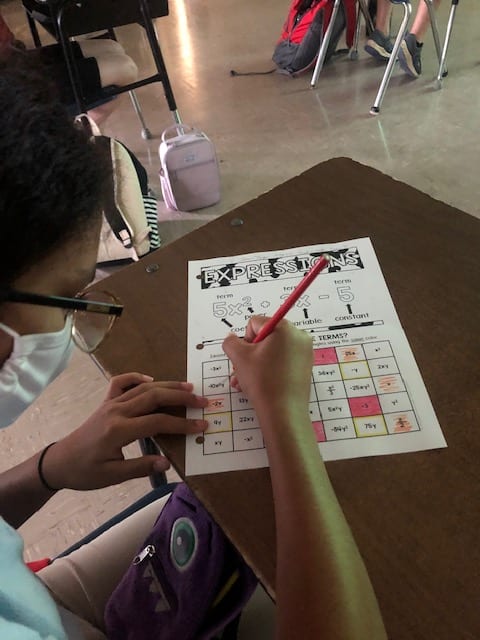 MS Math Students Working Hard
The middle school pre-algebra classes love hands-on learning. Students in Mrs. Dickstein's classes combined like-terms using different colors to help them identify like-terms. By grouping like-terms by color, students are able to visually differentiate between the terms to better determine their groupings.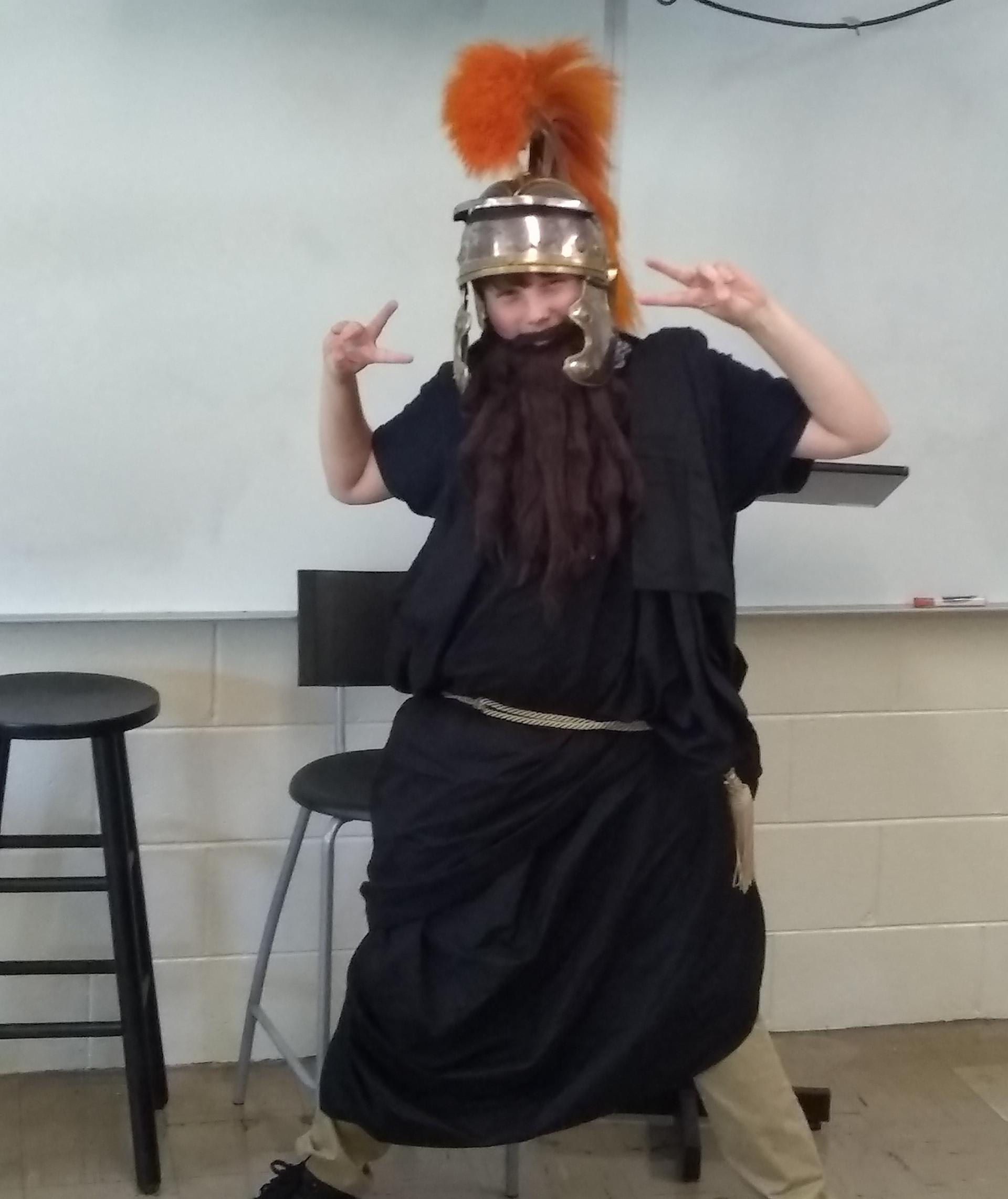 Greek Gods Day Celebrated in World Studies
World Studies 9 recently concluded a unit on the ancient Greeks. Of course one can't study the Greeks without discussing their many gods and goddesses. On September 22, therefore, students presented Greek Gods Day. Each student gave a 3-5 minute presentation on a Greek god or goddess of their choice, explaining the powers, personality, and origins of their deity. Presentations also included a brief rendition of a major myth featuring the assigned figure. The latter made for some interesting listening -- the Greeks may have invented drama in more than one sense! Students had the option of dressing up, resulting in a particularly resplendent Hades. The day provided students with an introduction to the Greek Pantheon, as well as an opportunity to exercise presentation skills, practice active listening, and learn how to self-critique.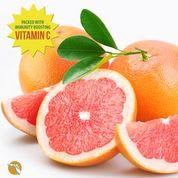 The Junior Class is selling Florida Indian River Groves Fruit again this year! The sale will run Monday, October 5th through Thursday, November 5th. Help support our juniors and enjoy some delicious fruit in the process. This year, the company has added a new protective packaging and different quantities available for purchase.
Items offered: Navel Oranges, Pink Grapefruit, Hamlin Juice Oranges, Washington Red Delicious Apples, Mandarins, Pears, mixed boxes, and holiday gift cartons. Prices range from $20 to $60, depending on item and quantity ordered.
Please contact any member of Fuqua School Class of 2022 or Class Sponsor Chelsey Green at greencs@fuquaschool.com. You may also order directly online at https://www.floridaindianrivergroves.com/ecommerce/102027 . Through the online order, you may opt to have your fruit delivered directly to you for a fee of $6.95 per box. You may also have it delivered to the school to pick up or work out with your salesperson to deliver to you. All fruit will be delivered to Fuqua School for pick up the week of December 10th, 2020. We will notify you when the fruit arrives by email or phone call.
Please make your payment when ordering. You may pay in cash or a check made payable to Fuqua School. Please note in the memo that it is for a fruit order.
Thank you in advance for your support!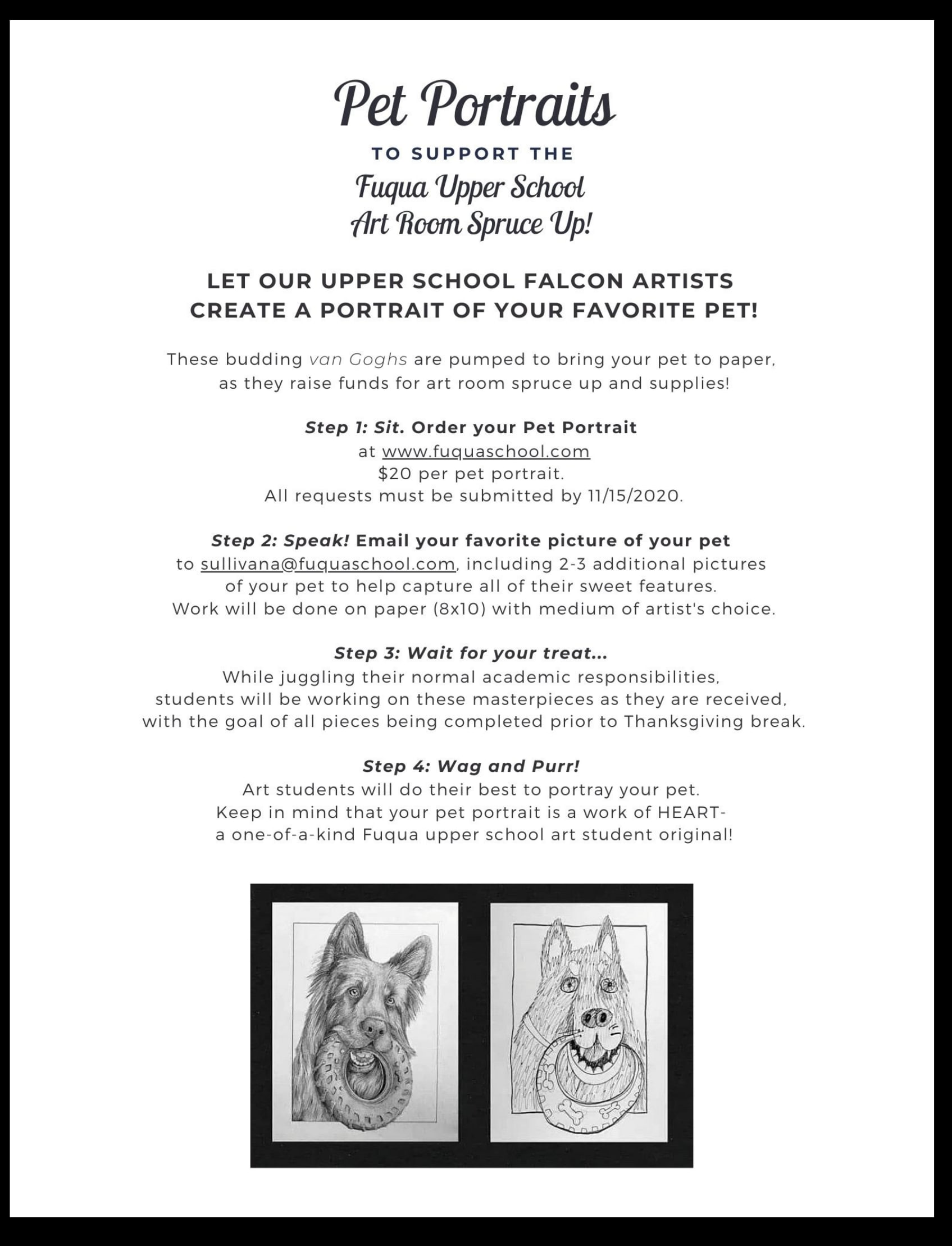 Pet Portraits Project Underway
Let our Upper School Falcon Artists create a portrait of your favorite pet! These budding van Goghs are pumped to bring your pet to paper, as they raise funds for the art department!
Step 1: Sit. Order your Pet Portrait! Select quantity@ $20 each. Work will be done on paper and medium of the artist's choice.
Step 2: Speak! Email your favorite picture of your pet to sullivana@fuquaschool.com including 2-3 additional pictures of your pet to help capture all of their sweet features. Work will be done on paper (8X10) with medium of artist's choice.
Step 3: Wait for your treat . . . While juggling their normal academic responsibilities, students will be working on these masterpieces as they are received, with the goal of all pieces being completed prior to Thanksgiving break.
Step 4: Wag and Purr! Art students will do their best to portray your pet. Keep in mind that your pet portrait is a work of HEART, a one-of-a-kind Fuqua upper school art student original!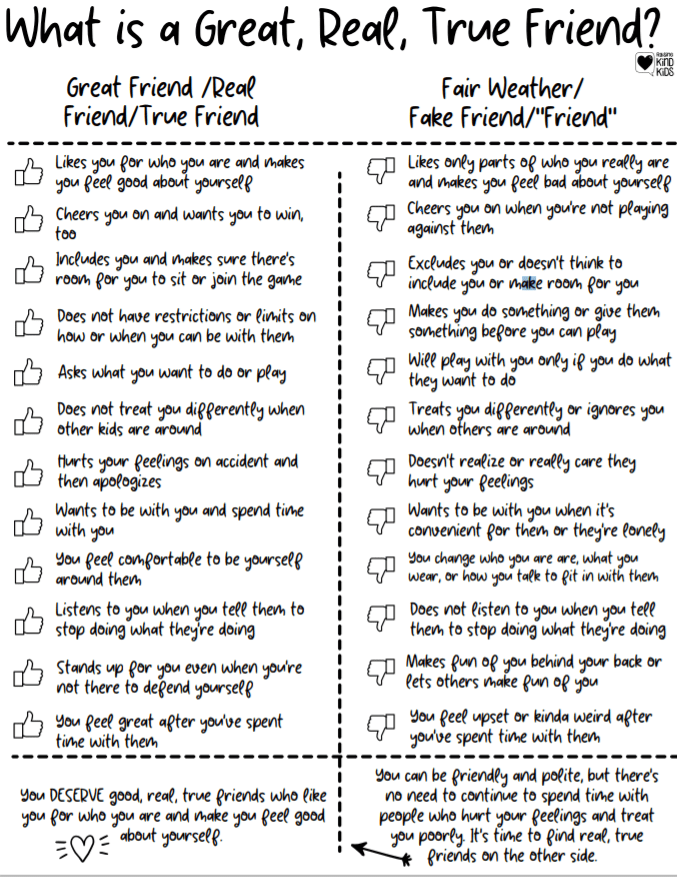 As parents and caregivers, we spend so much time helping our child(ren) navigate the ever-changing waters of friends and friendship. Since we know our child best, we are often keenly aware when another child is or isn't a good friend "fit" for them. As our children grow and change, we still recognize a good friend "fit", but often our child disagrees. When this occurs, we want to empower our child to make a choice about this person on their own, but that is sometimes difficult in a continually developing, emotionally adolescent mind often influenced by outside choices and other people. Using the checklist to the left may help you and your family wade through some of the "friendship waters", or at the very least, be a great dinner-time conversation starter.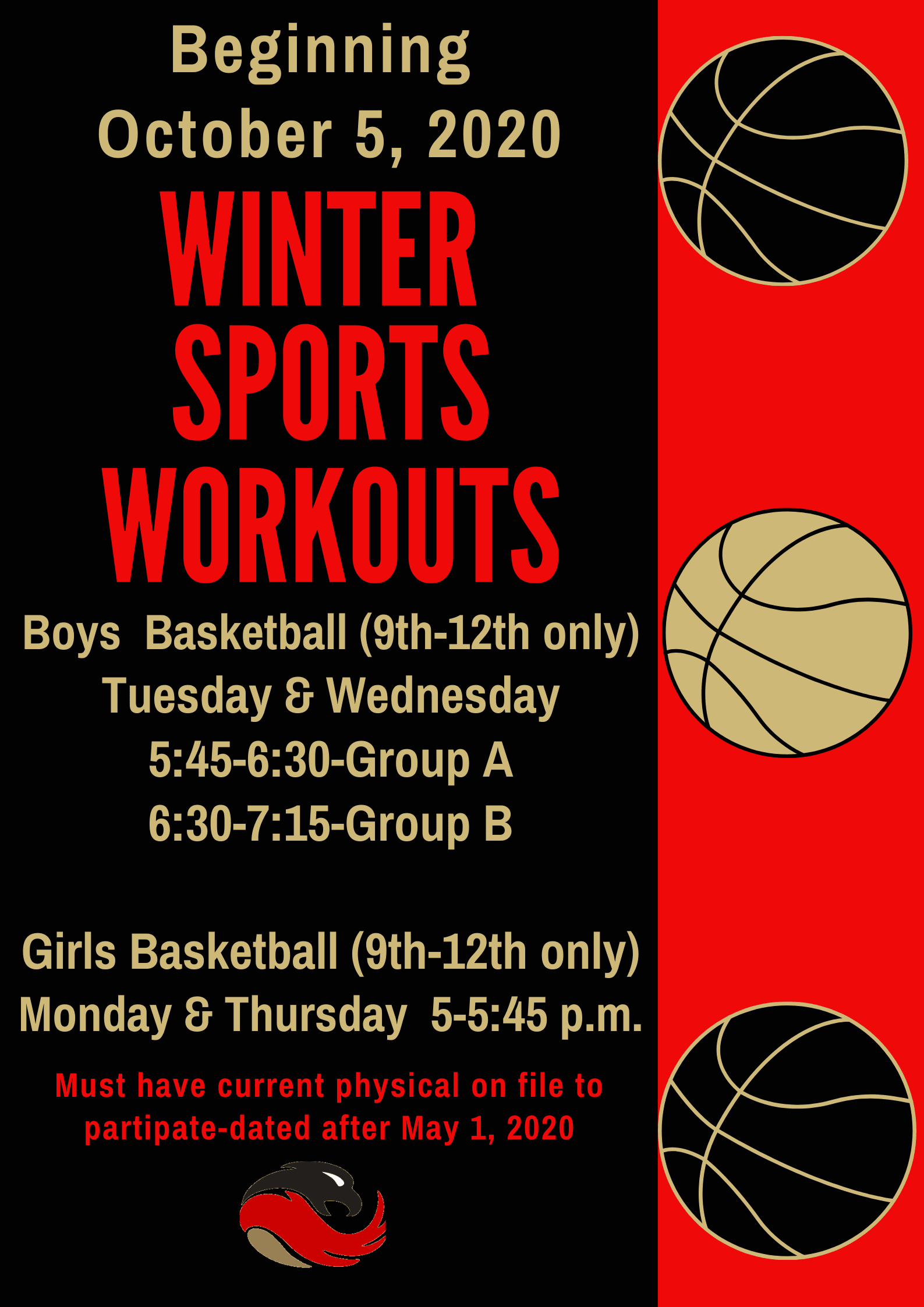 Winter Sports Teams to Begin Workouts