Falcon Flyer: February, 15, 2019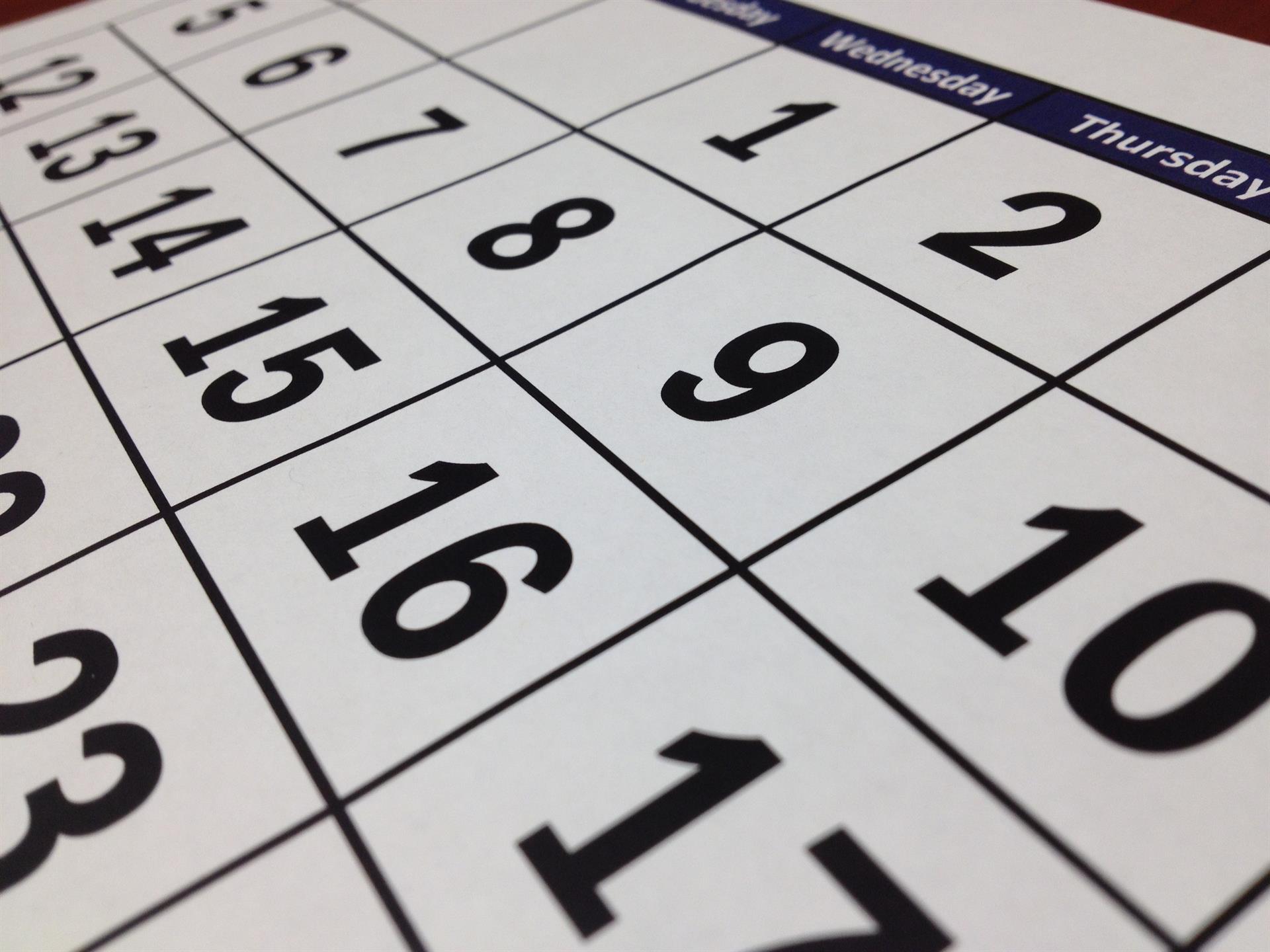 2019-2020 Academic Calendar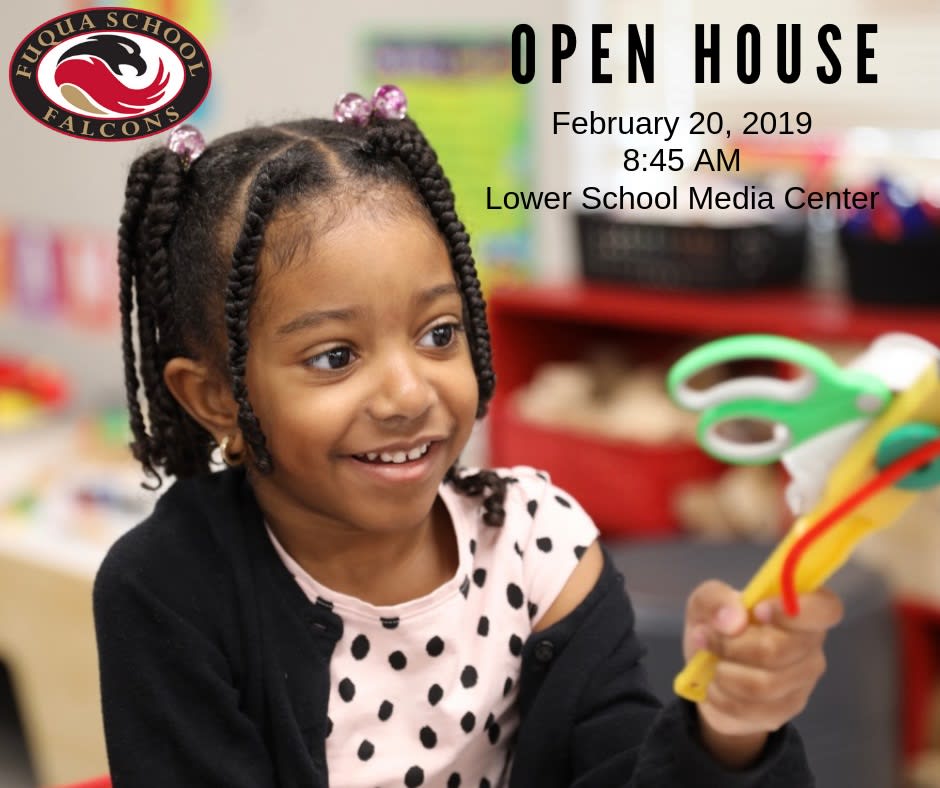 Wednesday, February 20, 2019
Lower School Media Center
8:45 AM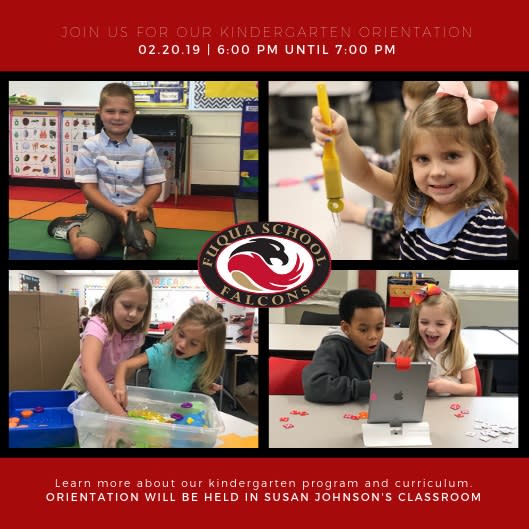 Wednesday, February 20, 2019
Susan Johnson's Classroom
6:00 PM - 7:00 PM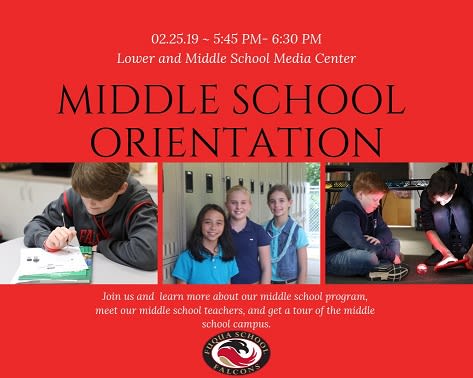 Middle School Orientation
Monday, February 25, 2019
Lower and Middle School Media Center
5:45 PM - 6:30 PM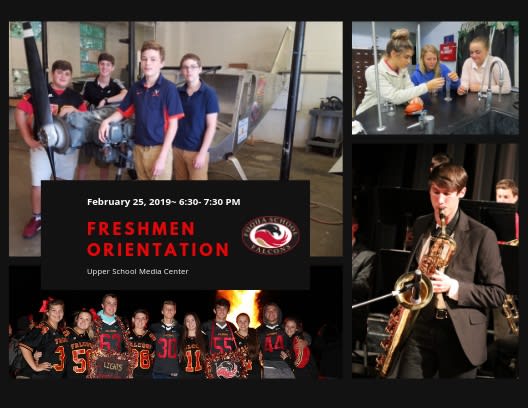 Monday, February 25, 2019
Upper School Media Center
6:30 PM - 7:30 PM
____________________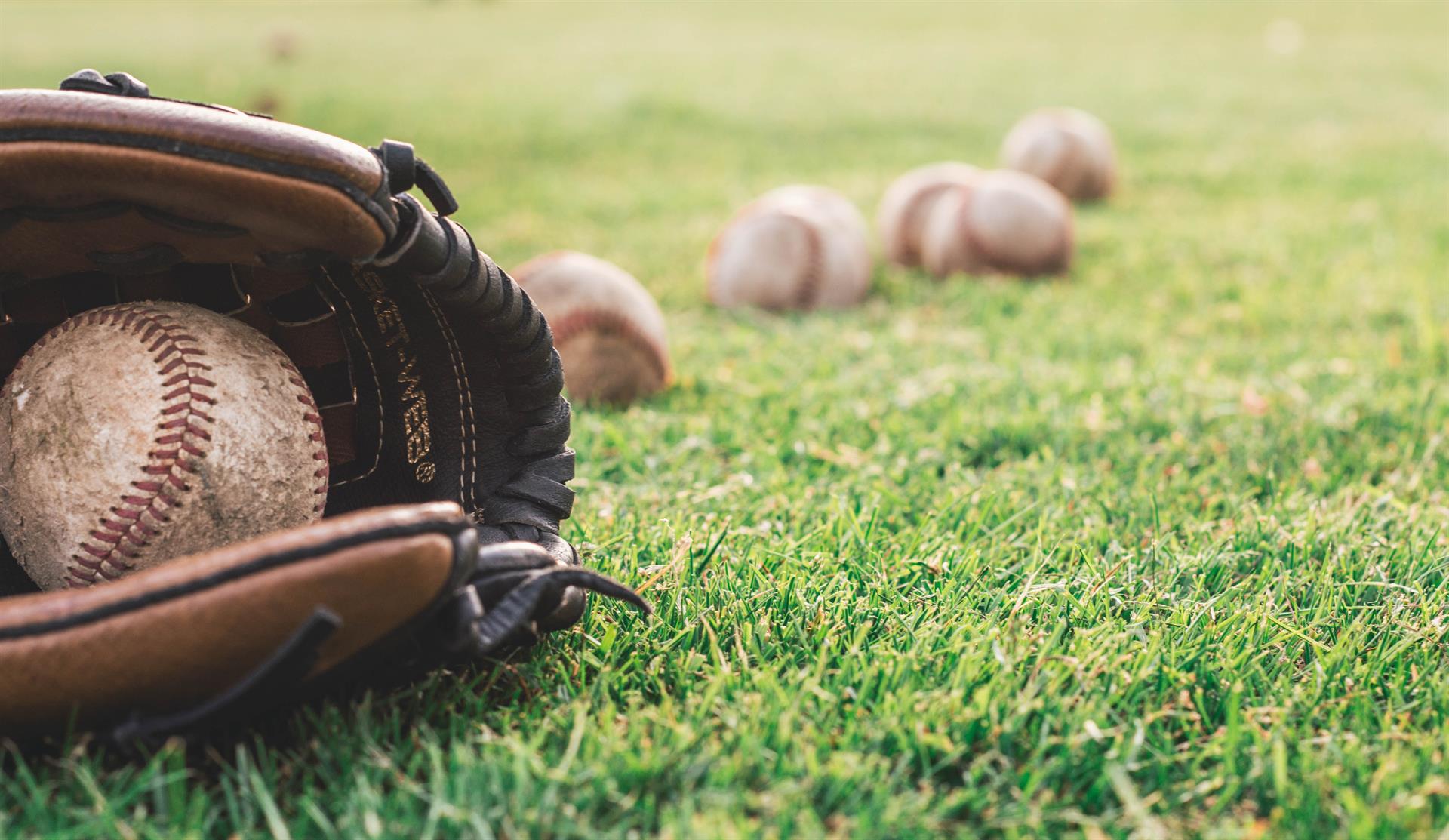 Spring Sports: Baseball, Softball, Lacrosse, Golf
Please check Rschool for sport team schedules and updates! 
Regular Season Pass Cost:
Student Yearly $25, Adult Yearly $50, Family Season $50, Family Yearly $150
____________________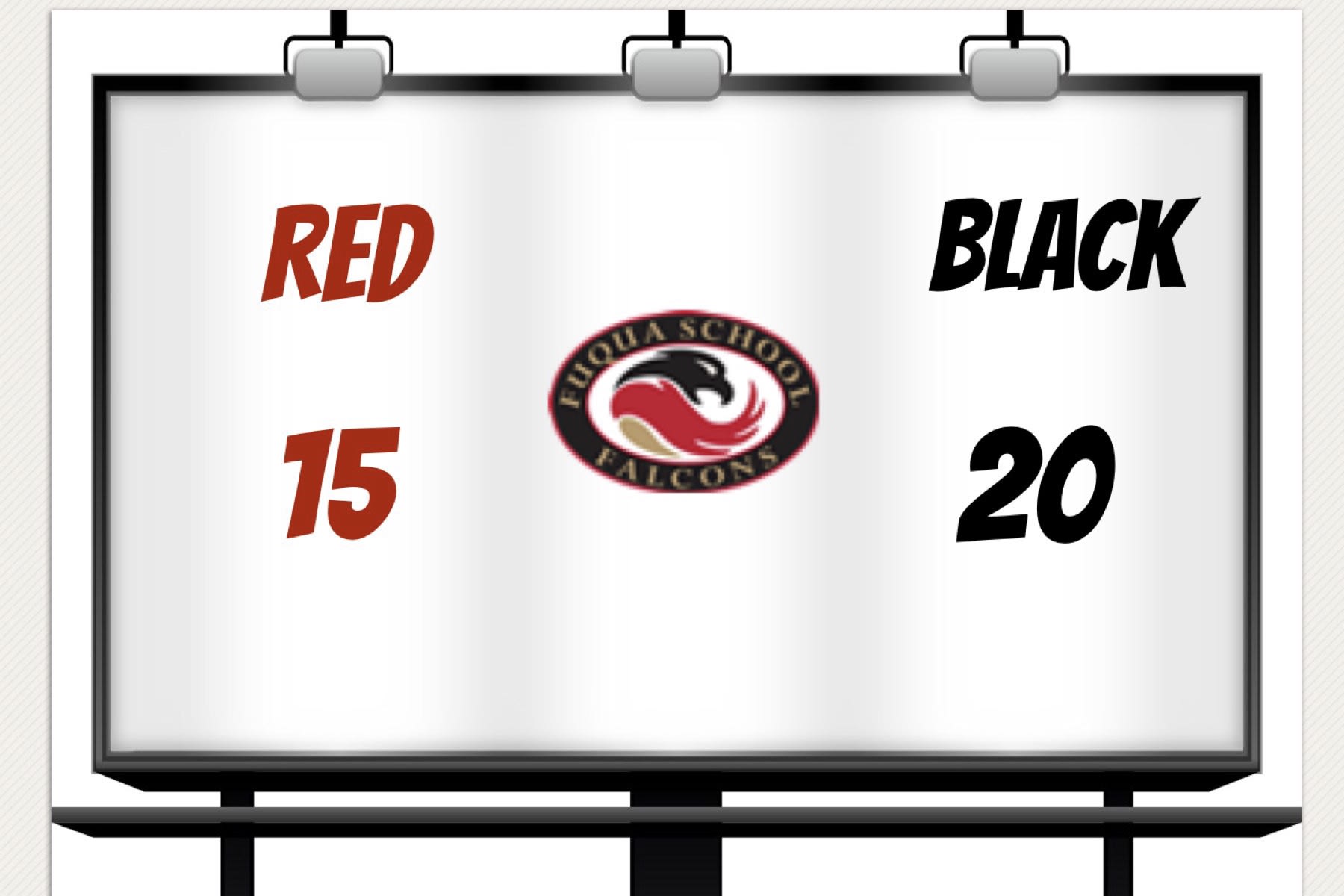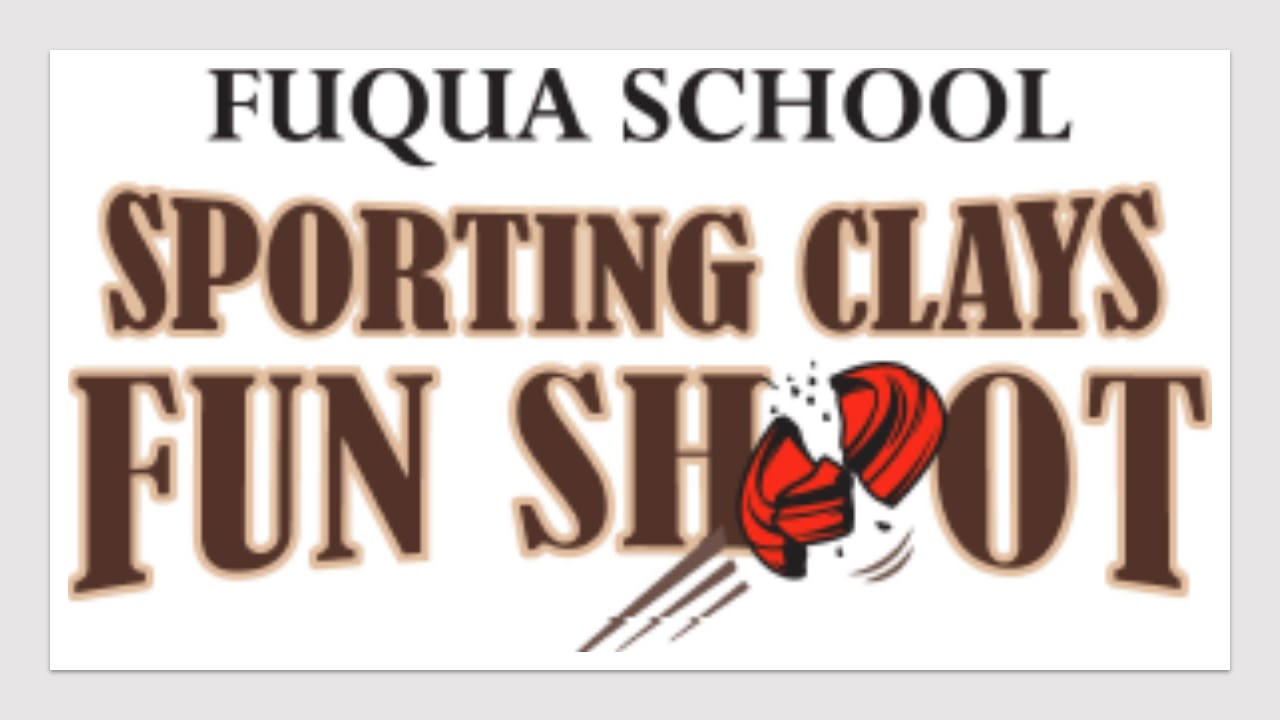 Saturday, March 23, 2019
To register, please contact
Christy Murphy murphycm@fuquaschool.com or
434-392-4131, ext.273
____________________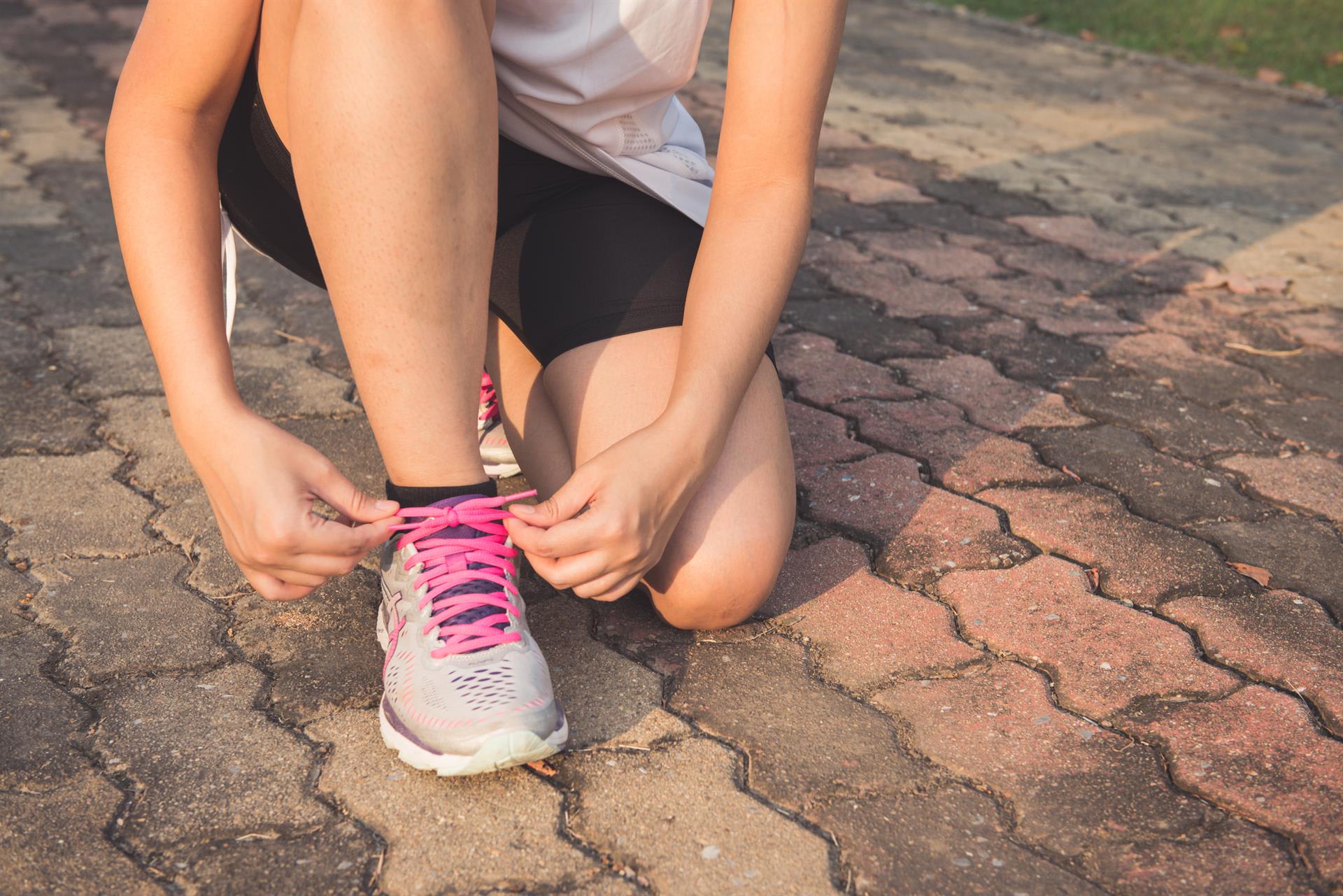 Fuqua School PTSA Color Run 2019: If Life Hands You Color, Run With It!
The PTSA invites you to participate in a Color Run/Walk on Saturday, March 23, 2019 starting at 9:00 AM. The event will begin at Longwood's First Avenue Field and will continue through the Avenues. Mr. Layne researched free software, which he is currently using in his art class, to create a logo for the Color Run/Walk.  He has incorporated the new software and Apple pens as part of a project on his syllabus.  Registration details will be available in the next Falcon Flyer.
____________________

Coming Soon - Friday, April 12
____________________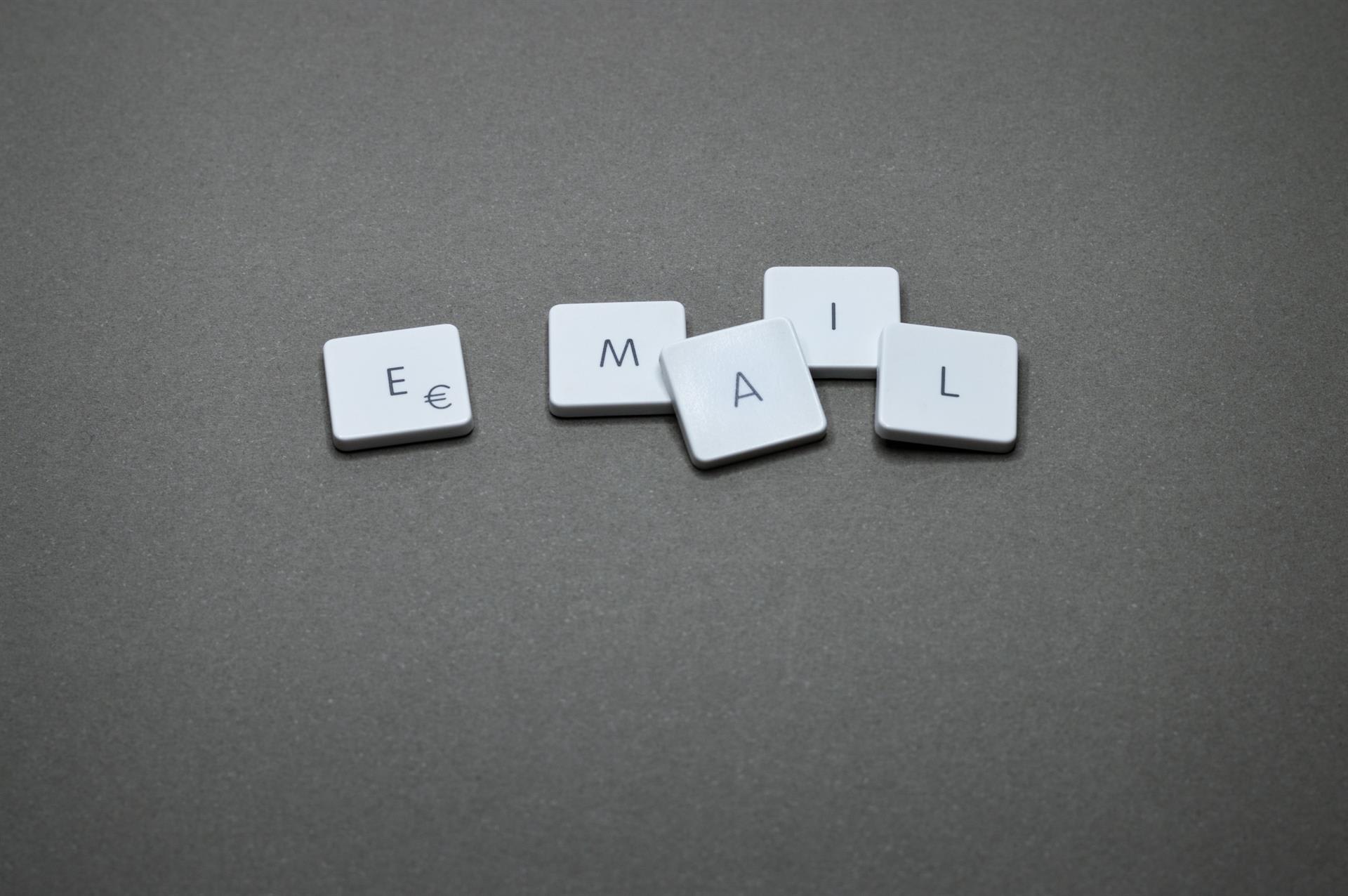 Share every Falcon Flyer with your family and friends. Send their email to FalconFlyer@FuquaSchool.com and they will be added to our Falcon Flyer guest list. Don't miss a Falcon Flyer...previous editions are available under Fuqua School Publications!
____________________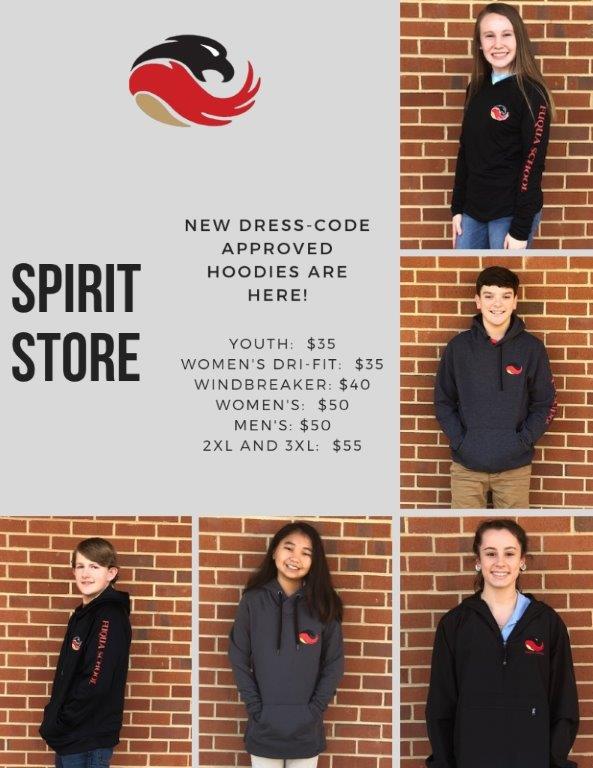 Request to Use Falcon Logo, Etc.
For information on To Use Falcon Logo / Fuqua School, click here. Vendors must have a signed copy of the request to use form before creating any items and must be approved by John Melton.
____________________
Connect with Us on Social Media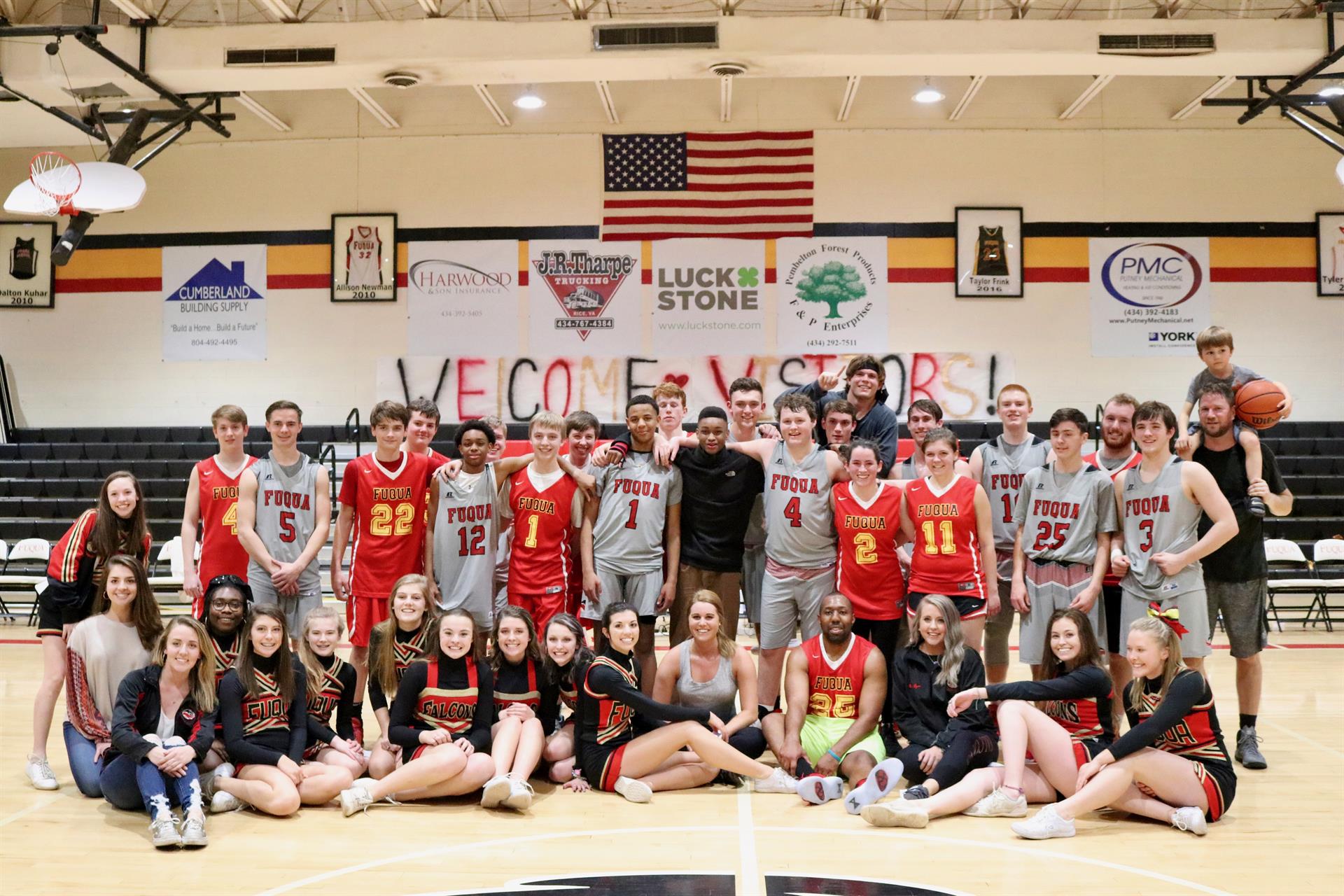 Dear Fuqua Family,
I was recently interviewed by Kalix Marketing about independent school leadership.  Each month Kalix interviews a head of school somewhere in the country and poses the same questions about leadership.  The responses are varied, but also maintain the core ethos of what it means to lead an independent school.  Please visit the Kalix website to read the interview. 
Kalix is the company that conducted a market research study for us this fall, and we hope to re-engage them this summer in the development of a comprehensive marketing strategy.  Funding from the Jessie Ball Dupont Fund has supported this important work, and we are excited to grow our marketing efforts so we can more accurately and effectively communicate the value of a Fuqua School education.  Just read this article from the Farmville Herald if you want a reminder of what is so special about our school!
I hope you all enjoy the fresh new look of our Falcon Flyer.  With the change in our website platform, we also had an opportunity to revamp this key publication.  I want to thank our Director of Communications, Katie Windlemeese, for all she has done to offer a fresh look, and I think she has a few more changes in store for us so keep your eye out.  Also, if you haven't visited our new website, please go to the same address www.fuquaschool.com and explore our new platform!
Go Red!
Go Black!
GO FALCONS!
John Melton
HOS
January's Organization: SPCA
Did you know that our Lower and Middle School SCAs select a local organization to give back to each month? January's organization was the Southside SPCA, selected by the Middle SCA. Lower and middle school students were asked to bring in items such as food, treats, leashes, collars, bleach, paper towels and more. The Commons was flooded with donated items that were delivered to sheltered animals in our area waiting until they find their forever homes.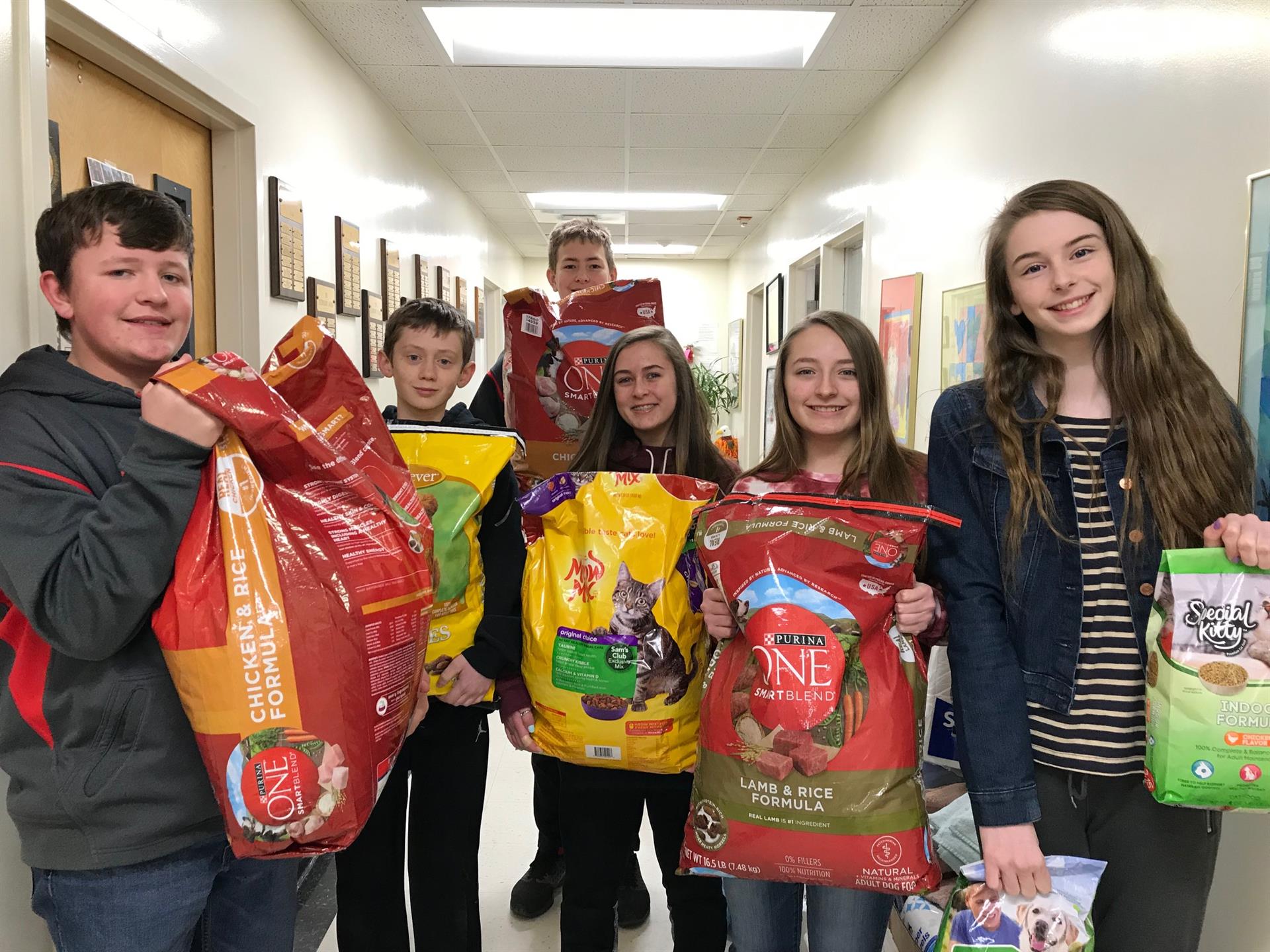 AP Environmental Science Class Hits the Road
The AP Environmental Science class hit the road this month! First, they traveled to the Luck Stone Quarry in Burkeville where they got a bus tour of the operation and rode down to the bottom of the pit. Next, they went to the Kyanite mine operation in Buckingham. There they learned about the process used to access the material. They also wore hard hats for safety, as shown. Finally, they visited WC Newman, the concrete plant in Prospect. There they learned the process the sand and stone, which came from Luck Stone, goes through to turn into the final product of concrete. Although there was a chill in the air, all the trips were great experiences. A big thanks to the businesses for welcoming us.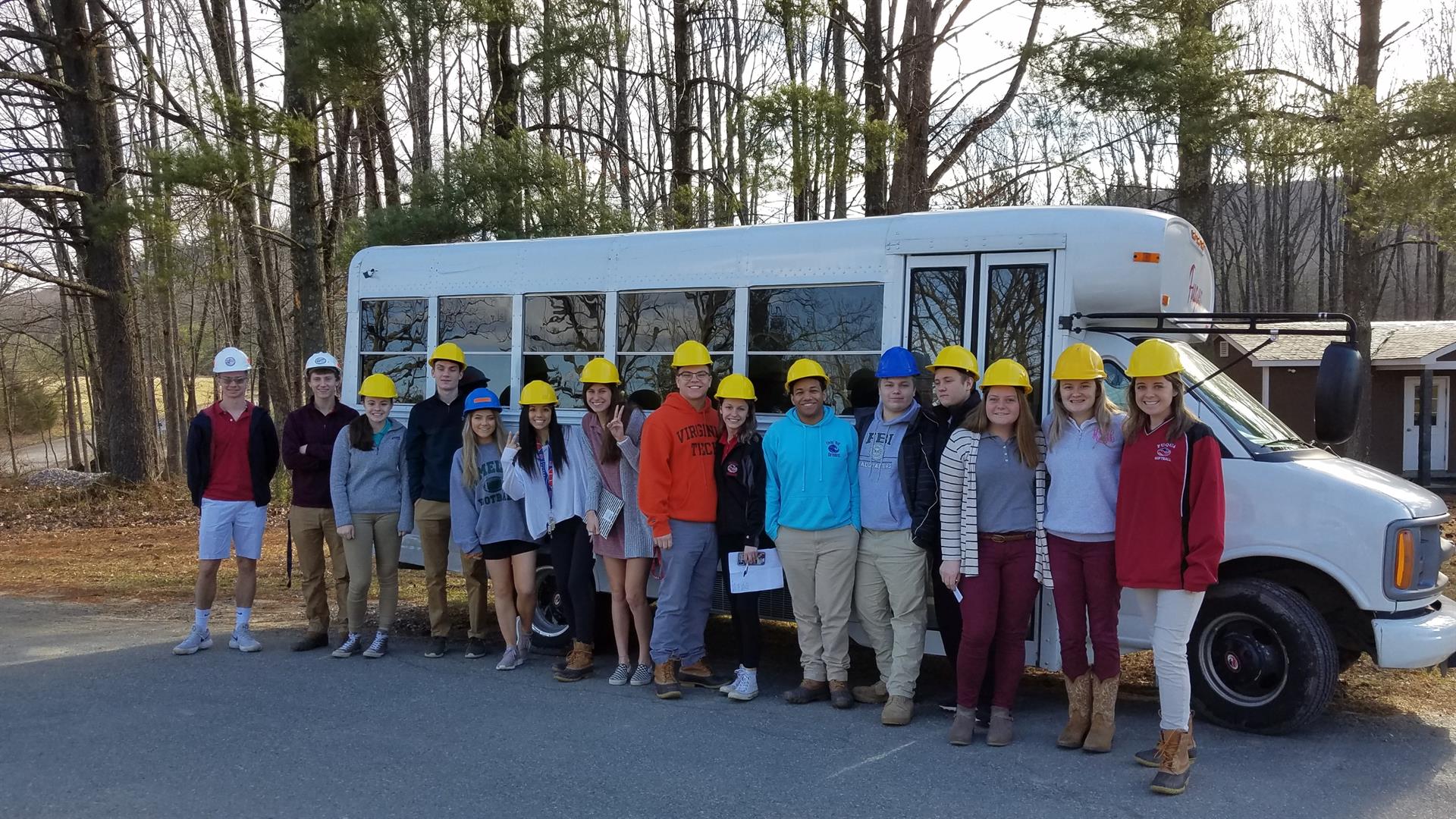 What Community Service Means to Josh Tharpe
When I started at Fuqua Upper School, I thought what a chore it would be to have forty hours of community service to finish by March 1st. Although it is a lot of hours, it gave me a warm feeling knowing I was helping our community. After I started doing my hours for this requirement, I realized how rewarding it felt to help other people. As for myself, I went above and beyond in serving my hours by working at LCVA, FACES, Habitat for Humanity, and 4-H. The benefit I received from accomplishing these hours made it a win-win for everyone, including me. All the hours accumulated rapidly as I worked at the several community service locations. Eventually, I ended up with over one hundred hours and was filled with satisfaction from helping so many people. I highly encourage others to seek out community service in our area. It pays to give back to those in need.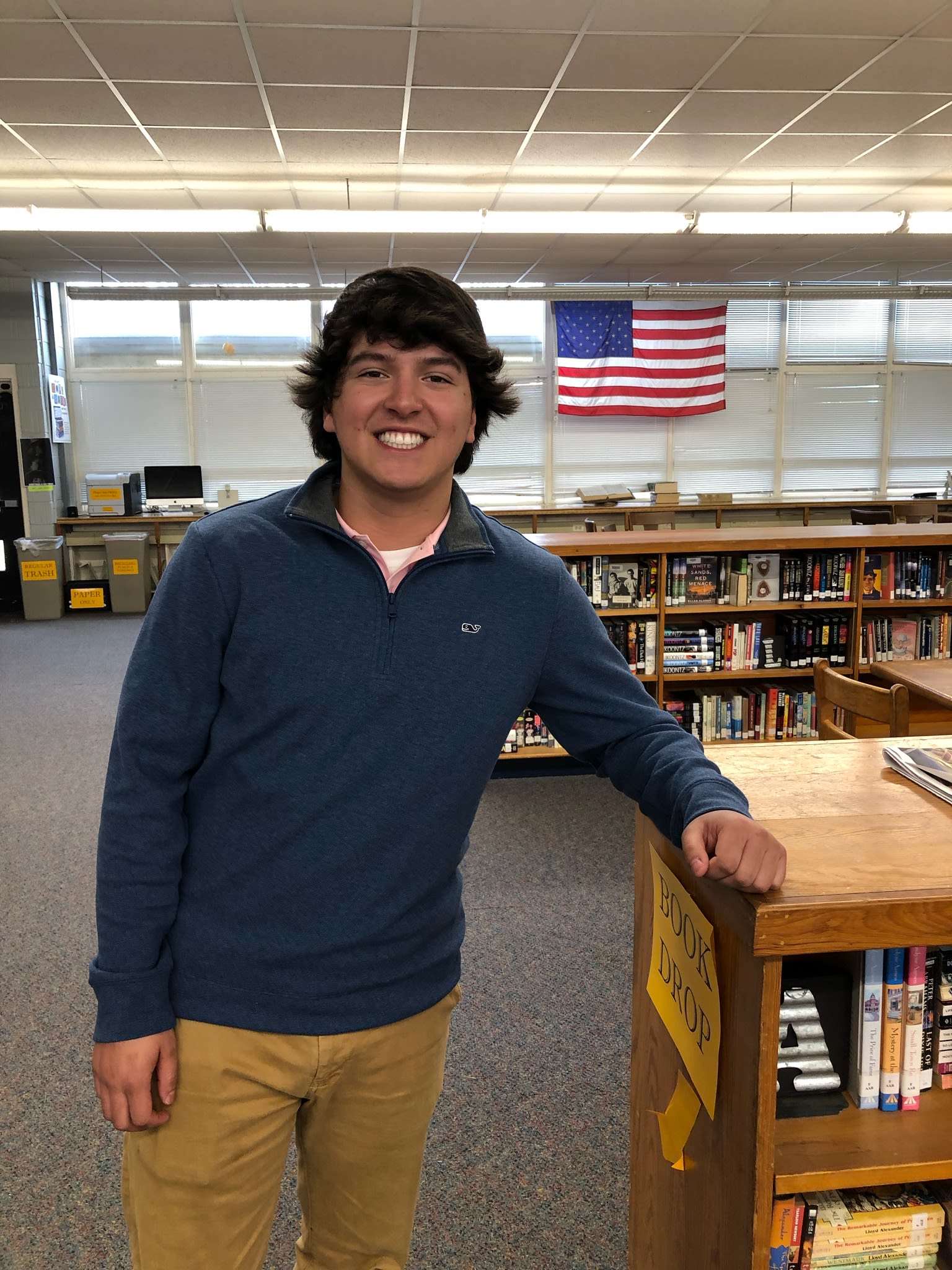 Economics & Personal Finance with Mr. Womack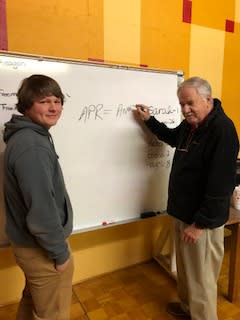 Mr. Marshall Womack teaches World Religion, Theater, and Economics & Personal Finance. According to his students, the personal finance course is fun, interesting, and useful. The class includes sophomores, juniors, and seniors who are learning about banking.  In the last month, students learned about balancing their check books, writing checks and deposit slips, and learning about features of different accounts by questioning local banks. This information helped students decide which bank was better and smarter to use. The students also started learning how to calculate interest and taxes annually, semiannually, and quarterly. 

There are a few rules in that class that need to be strictly followed.  His number one rule is to think. You can't say "I don't care" in that class. Mr. Womack doesn't care about the words, but he just wants you to stop and think before you say them. Another one of Mr. Womack's rules is to take your hat off before you step inside the door or it's gone for the rest of the semester. Mr. Womack is a southern gentleman.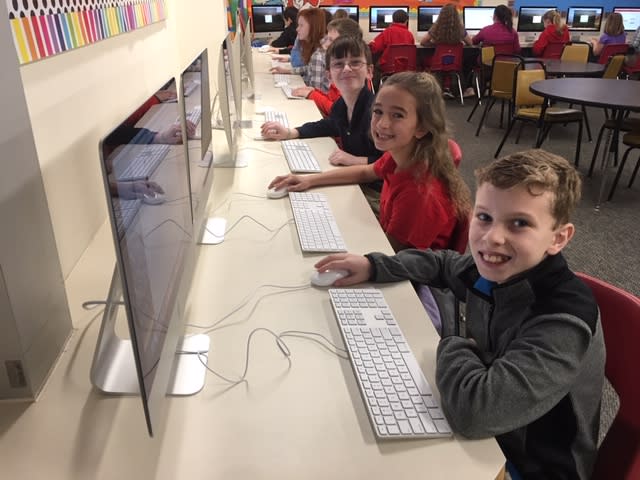 L/S & M/S Media Center Welcomes iMac Computers!
In January, students walked into the Lower and Middle School Media Center to a huge surprise. 20 brand new iMac computers were delivered without the students knowing new technology was on its way. Students were thrilled to guess what was in the plain brown boxes that were delivered, and even more excited once the "secret" was revealed. These new desktops will enable students in grades PK-8 to have better access to all types of learning resources including our school's Microsoft Office suite, applications for coding and classroom extension activities, research and so much more!
Science Fair / STEAM Fair & Family STEAM Night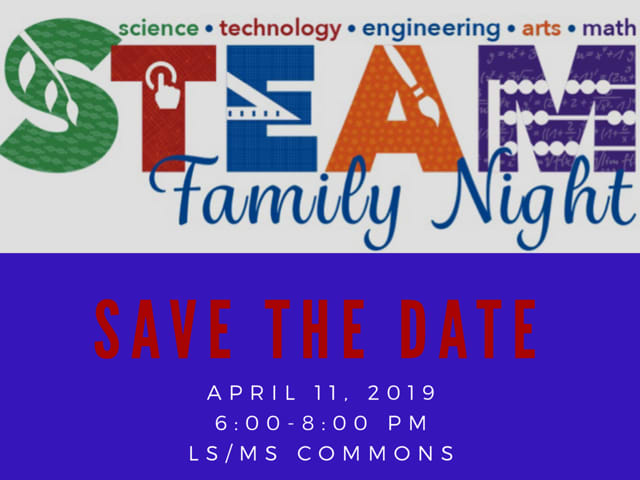 Our middle school students recently enjoyed a private screening of Science Fair, a National Geographic movie.  The movie follows nine high-school students from around the globe who compete at the International Science and Engineering Fair.  The movie shows their journey through planning, teamwork, setbacks, victories and defeats along the way. The movie has already inspired our students as they begin the planning phases of their own science fair projects. 
 
On April 11th, students in 8th grade will participate in the Science Fair, while students in grades 2-5 will participate in the STEAM Fair.  The STEAM Fair will allow students the choice of using the scientific inquiry process or the engineering design process.  All projects will remain on display in the Commons throughout the evening for our first annual Family STEAM Night.
 
Family STEAM Night will be for all students and families with activities geared toward students in PK-8.   There will be a variety of STEAM stations and activities, community demonstrations, Wooded's Food Truck, and a raffle for one of our favorite robots, Sphero!  Additionally, it will also be Family Night for the Scholastic BOGO Lower and Middle School Book Fair.  Mark your calendar to attend this new event on Thursday, April 11 from 6-8 PM on the Lower and Middle School campus.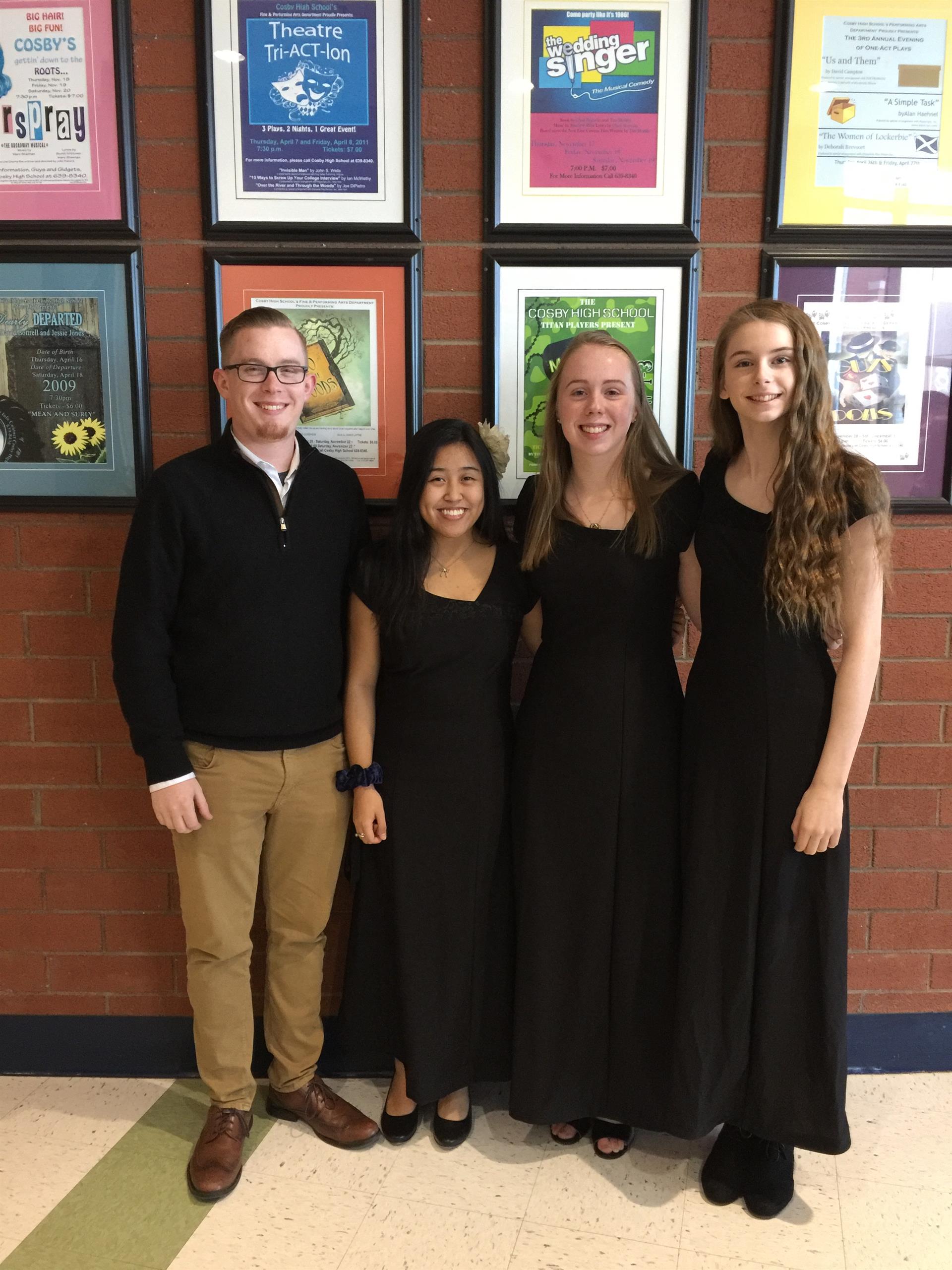 Three Fuqua School band students performed in District Ensembles in early February at Cosby High School in Richmond. These students worked with world-renown composers and directors for two days. Three Fuqua School band students performed in District Ensembles over the weekend at Cosby High School in Richmond. These students worked with world-renown composers and directors for two days. We are so proud of each of you!

Ireland Seagle: top band with Symphonic Band - Clarinet Chair 22
Rachel Mason: Middle School Ensemble - Flute Chair 7
Maggie Encarnacion: 12 Chair Concert
Hooray for the 100th Day!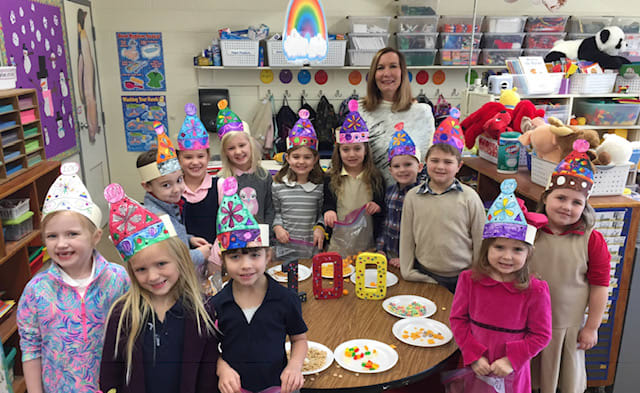 Fuqua School K/1 classes enjoyed celebrating the 100th day of school on January 30. Students made a special snack of 100 pieces of various crackers, cereals, and candy. Students made and wore crowns throughout the day with the number 100 written on them. Throughout the day they participated in various counting exercises as well as special math lessons to celebrate the day. What a wonderful way to spend our 100th day!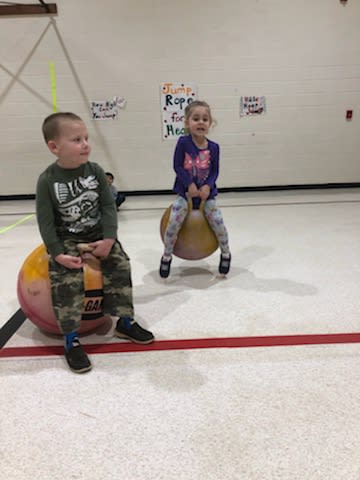 Every January, the Fuqua Lower School participates in the Jump Rope for Heart event. The Jump Rope for Heart event began on Jan. 22 and ended on Jan. 31st.  Jump Rope for Heart is for the American Heart Association and encourages the kids to be a Heart Hero by learning about heart health, spreading the word and raising funds to save other children.  Jump Rope for Heart is a fundraiser that kids can participate in to help the American Heart Association raise money for people with heart defects. The money raised from this event is used for research and education. This year, the Lower School students have raised over $8,000 dollars!  During P.E. students participate in long rope, single jump, helicopter, hoppers, partner jump, and how high and far can you jump. To end the Jump Rope for Heart event we celebrated with popcorn and water.  This year is the 40th Birthday for Jump Rope for Heart. The kids enjoyed receiving Echo the unicorn, Finn the shark and Ruby the rainbow bear for prizes.  The kids love earning the prizes while helping other kids.