The Bell Tower Newsletter: November 2020
A publication of the Alumni Association for our PEA/FS Family.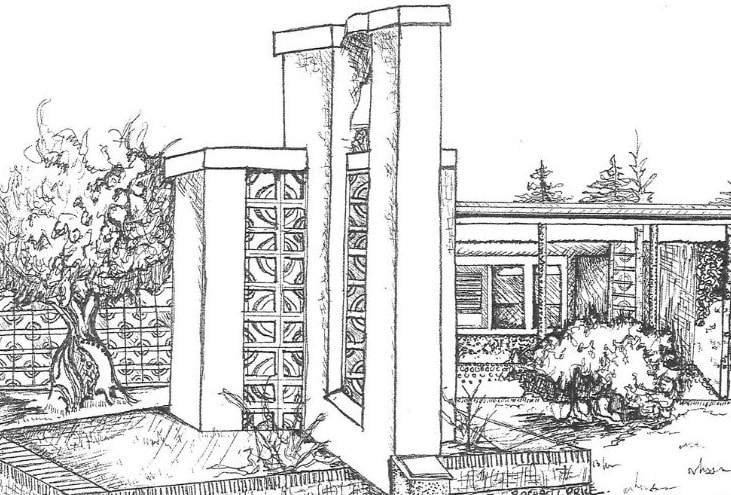 Greetings from the Alumni Office!
As our faculty, staff, and students spend November reflecting on all the things they are thankful for, I am thankful for my Fuqua Family. There are two men that make up a huge part of the foundation of our school family - "Skeeter" Fore and "Bozo" Addleman. Together these "legends" coached, taught, mentored, and shaped the lives of students on this hill for many years, and I hope they will continue to do so in the years to come. Each morning, I am greeted with a "Morning glory, I just made a fresh pot of coffee," and a "What are you up to today, 'Franko'?" Not everyone has the pleasure of reliving a state championship, the deer on the front lawn seen the night before, a tale of a teacher, or maybe the story of Bozo making coffee for John F. Kennedy. These are the moments I look forward to each morning while it is still quiet on campus.
This year marks incredible milestones for both Skeeter and Bozo. Take a quick look back at your time on this campus, and remember the amazing impact they both had, or continue to have, on your lives. For Coach Fore, this year marks his 55th year as a member of the faculty. However, this number does not include his time spent as a member of the class of 1961. He will tell you he has spent his whole life on this hill, and would not want it any other way. Living true to his personal philosophy of always looking out for his players first, his coaching career started out when he became an Assistant Football Coach, under Coach Gilmer, for 8 years before being named head coach for the next 40 years. Additionally, he coached the varsity basketball team for 9 years, the varsity golf team for 10 years, as well as served as Athletic Director for 15 years. Memorable records include winning 70% of the games he coached in all sports throughout his career: four baseball conference championships, named baseball coach of the year 3 times; 11 football conference championships, 2 state football championships in VISAA, and named football coach of year 4 times. Still a big part of today's Fuqua School program, our young drivers continue to get the "behind the wheel" experience many of you enjoyed.

This year marks Walter "Bozo" Addleman's 54th year on the hill. Bozo has kept the football teams up and running through four head football coaches. It's Bozo that maintains the football locker room and all things football, and does so with the precision he learned in the Marines. You will always find Bozo on the sidelines with the" best medical kit known to man" helping to keep all student athletes safe. Younger alumni may even remember when Bozo helped Mrs. Scott with PE classes.
Bozo will celebrate his 80th birthday on December 25, 2020. The Alumni Association had hoped to host a celebration on campus, but have been "sidelined" by COVID-19. Instead, help us fill his mailbox with birthday cards! You can do so by sending a card addressed to him here at school - P. O. Box 328, Farmville, VA 23901 - for our past football players, when signing your card, please include your jersey number. These cards will be collected and delivered to him on his big day.

Tammy Frank
Director of Alumni Affairs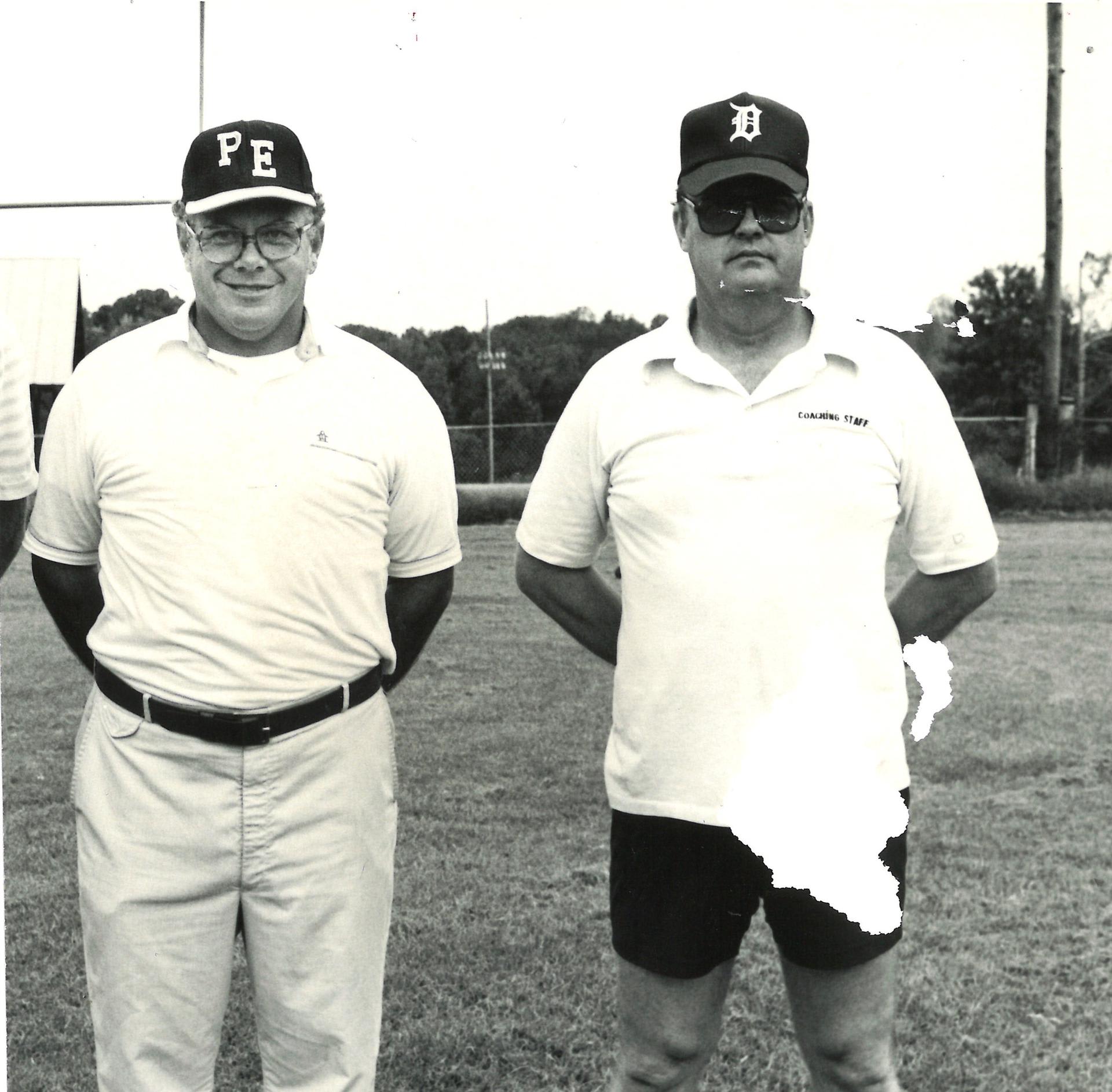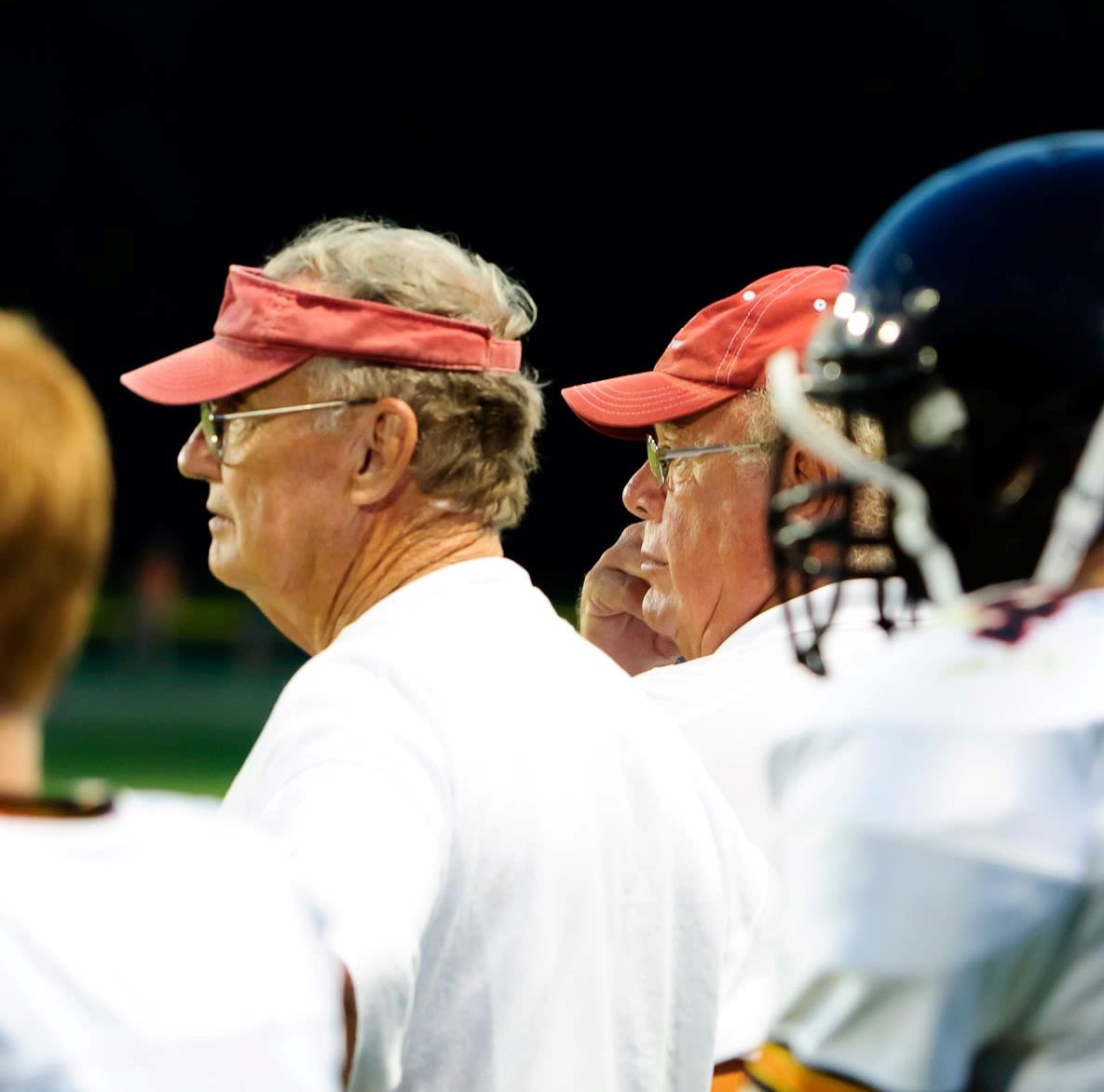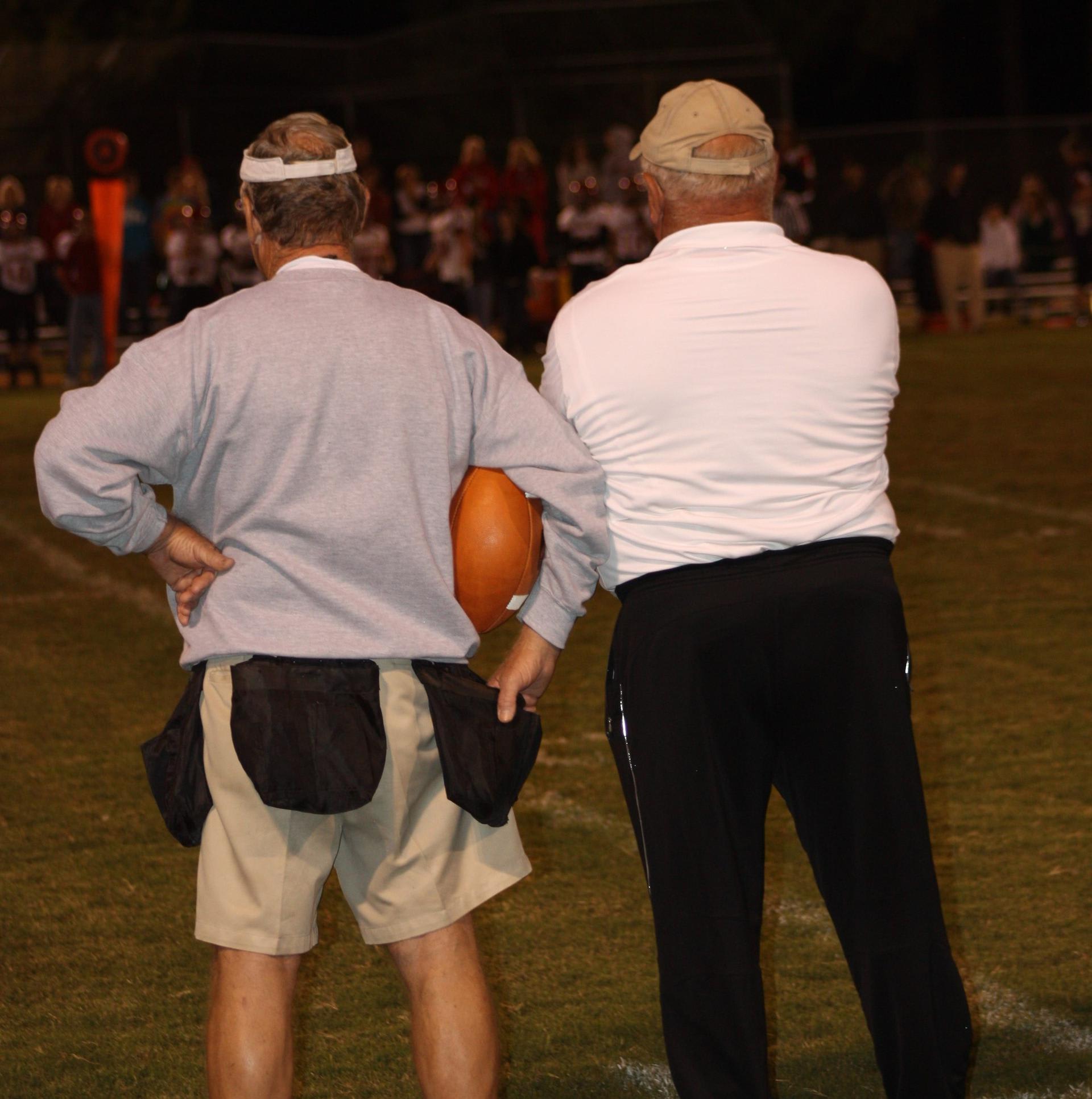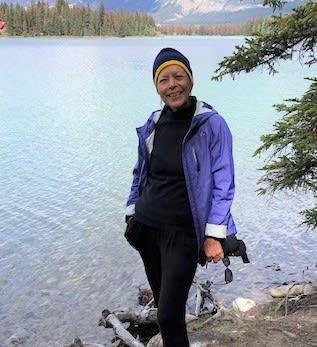 Harwood's Legacy to Live On
"Susan believed strongly in education," commented Scott Harwood, Sr. '61 when referring to his late wife of 47 years. "I felt there was no better way to honor Susan than by creating a scholarship in her name." After graduating from Michigan State University, Susan distinguished herself as the first woman to enter the Management Training Program at United Virginia Bank where she went on to become a Vice President and had a long successful banking career. After meeting new Head of School Chance Reynolds and learning more about the direction of Fuqua School, Scott felt strongly that this scholarship needed to be established at his alma mater.
"We are excited and humbled that Scott has chosen to honor Susan's legacy by helping future Falcons reach their boundless, individual potential," stated Head of School Chance Reynolds. Scott's gift will be added to the school's present endowment enabling a yearly draw for the scholarship. "Scholarship parameters will be set forth by Scott in conjunction with school administration," added Reynolds. "Thanks to Scott's generosity and foresight, Susan's legacy will impact future Falcons for the next 20 years."
If you are interested in establishing a scholarship in memory or honor of a loved one or interested in discussing planned giving to Fuqua School, please contact Christy Murphy, Director of Admissions & Advancement at murphycm@fuquaschool.com or 434.392.4131.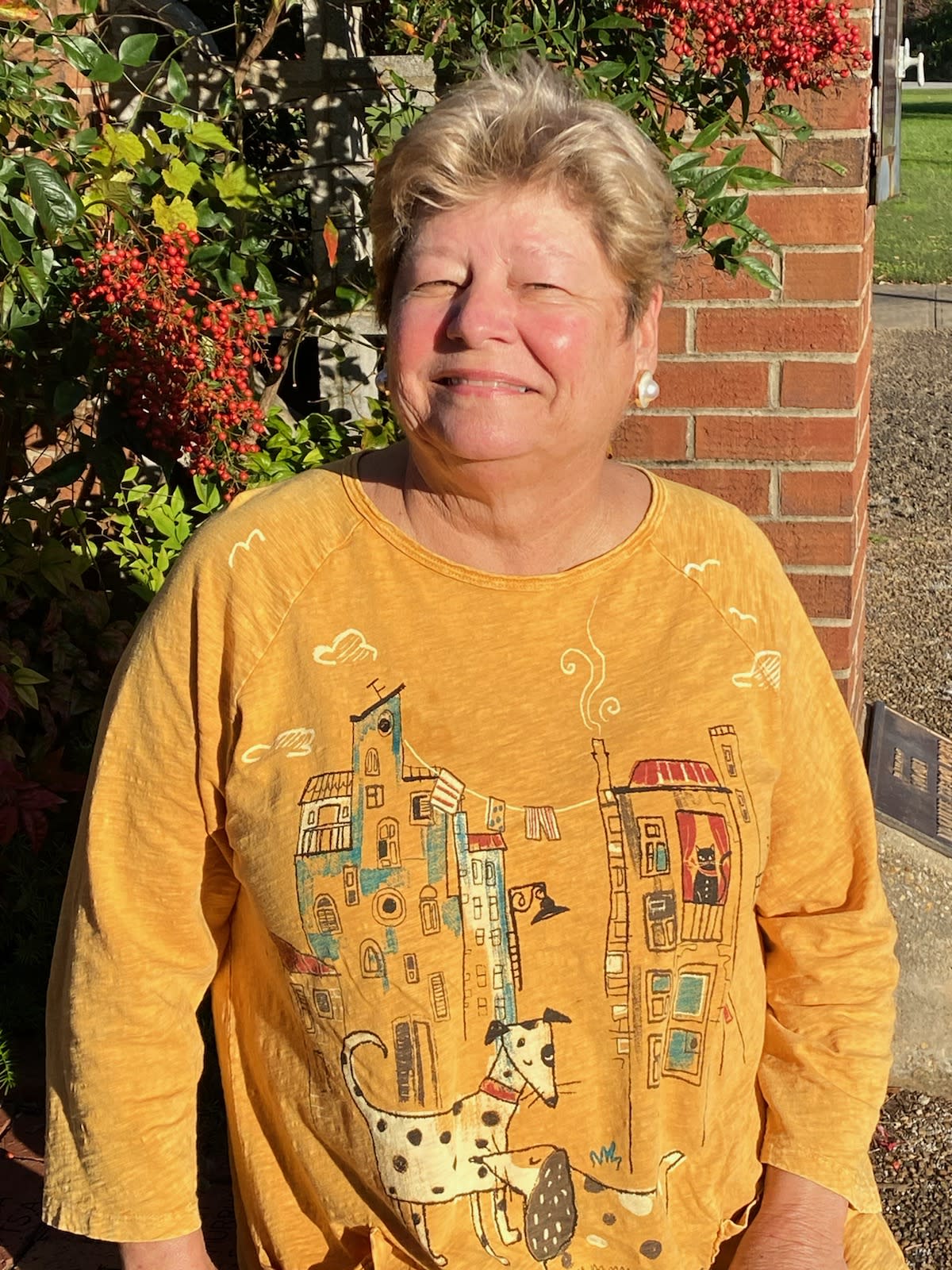 Eggleston '76 Named REF Board Chair
"Those that know me clearly know this school holds a special place in my heart," commented Joyce Eggleston '76, REF Board Chair. "I was thrilled to be selected as the Board Chair and excited to work with the new Head of School, Chance Reynolds. There are so many possibilities for Fuqua School and we are already rolling! I am beyond excited to help make Fuqua School the best it can be."
Joyce proudly displays her love for the school in all that she does. A proud member of the Class of 1976, locally Joyce is a landlord to many, a member of the Farmville Baptist Church, and the proud mama of 2 dogs, a cat, cows, a donkey, goats, and peacocks! In her spare time, Joyce loves to travel, dance, and help others.
"Joyce is a dynamite leader of our board," commented Chance Reynolds, Head of School. "Her excitement has been contagious with our board members. We appreciate all that she and our Board of Trustees do to help Fuqua School.
Family Traditions
We love you all and are thankful to you for carrying on the Fuqua Family tradition!
The Manis family. Pictured are Maddie June (grade PK3) and Mary Grace (grade K) along with their parents, Katie Harding Manis '07 and Ben Manis '07.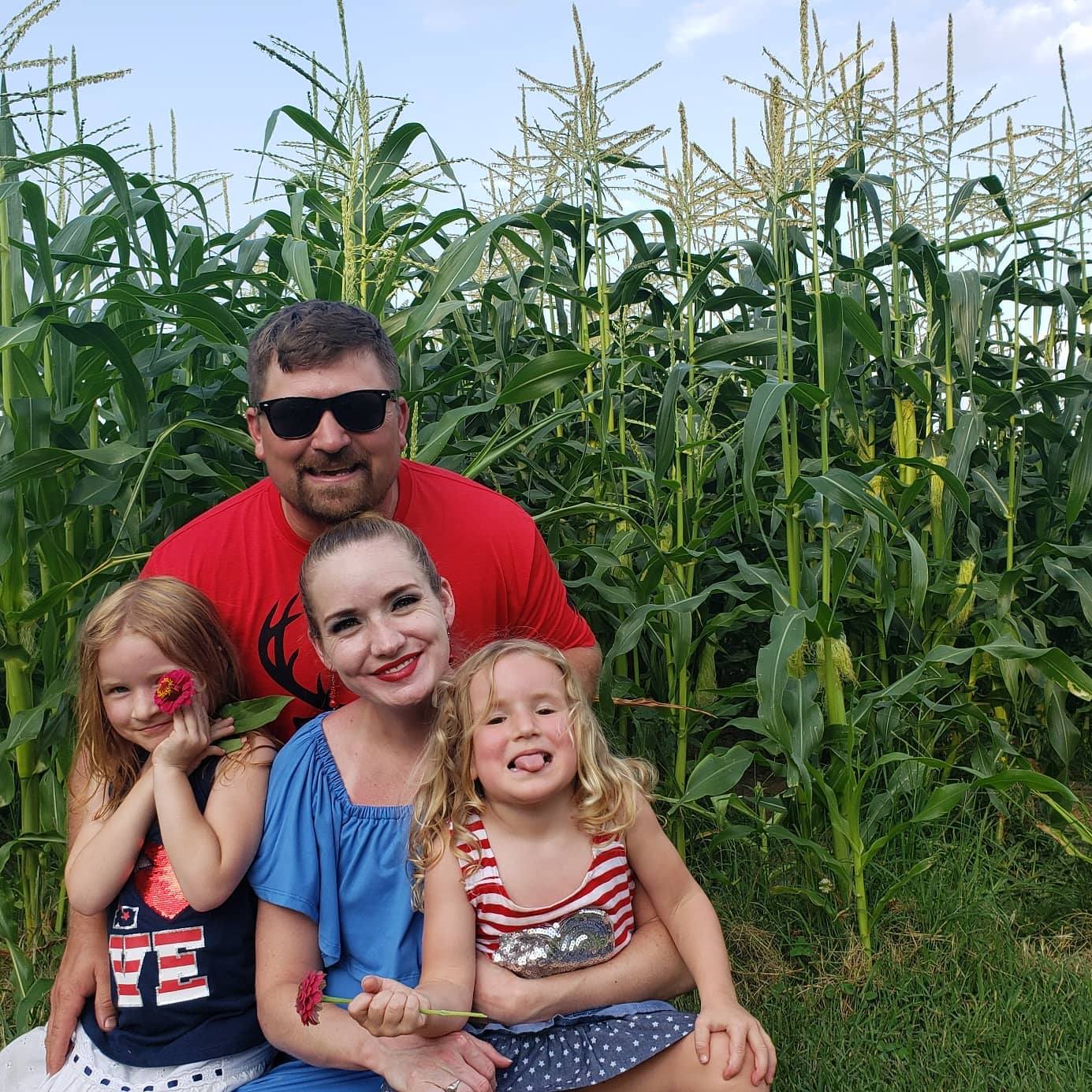 The Amburgey family.
Levi Abernathy (grade 5) son of Dana Howell Amburgey '00 and Stephen Amburgey.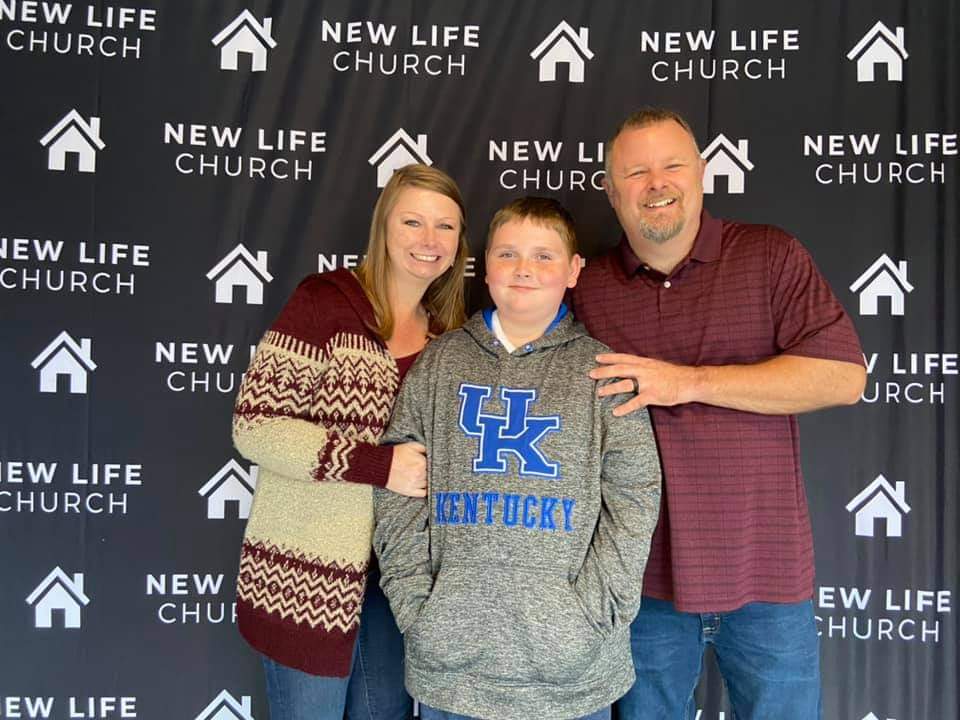 The Flowers family. Lauren (grade 3) and Justin (grade 7) are the children of Fuqua School alum Kacey Lalich Flowers '05 and her husband Paul Flowers.
The Pickett and Eggleston families. Pictured are Jack Eggleston (grade 1) and Adaline Eggleston (grade PK4) along with their parents, Kate Pickett '05 and Trey Eggleston '05.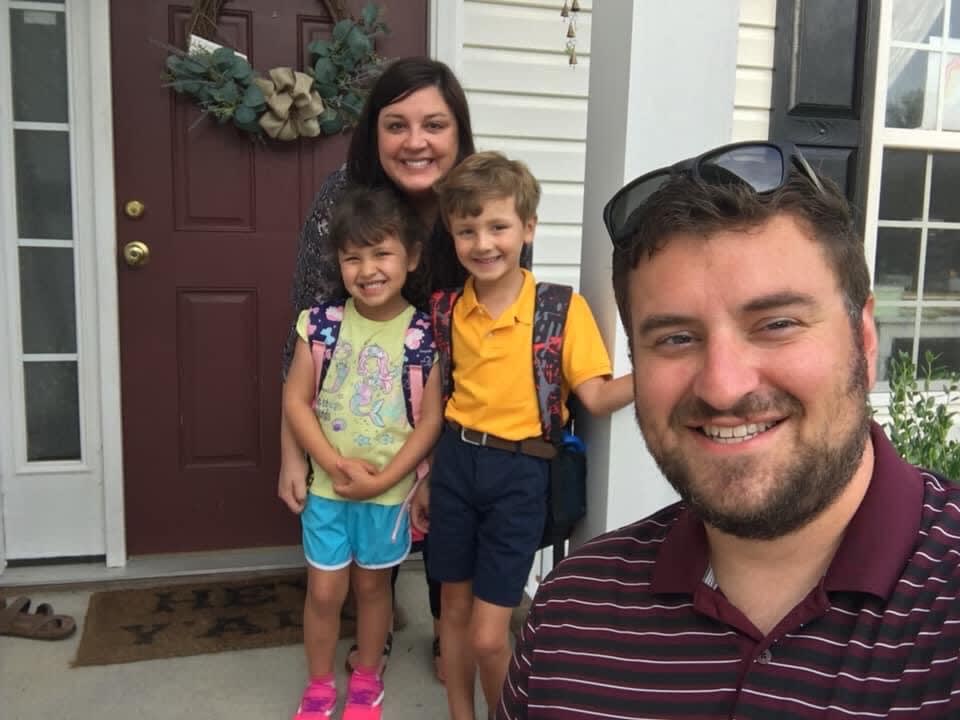 The Austin family. Pictured are Beau Austin (PK3) and Clay Austin (grade 4). Not pictured, Beau and Clay's parents: Ashley Atkins-Austin '99 and H. G. Austin.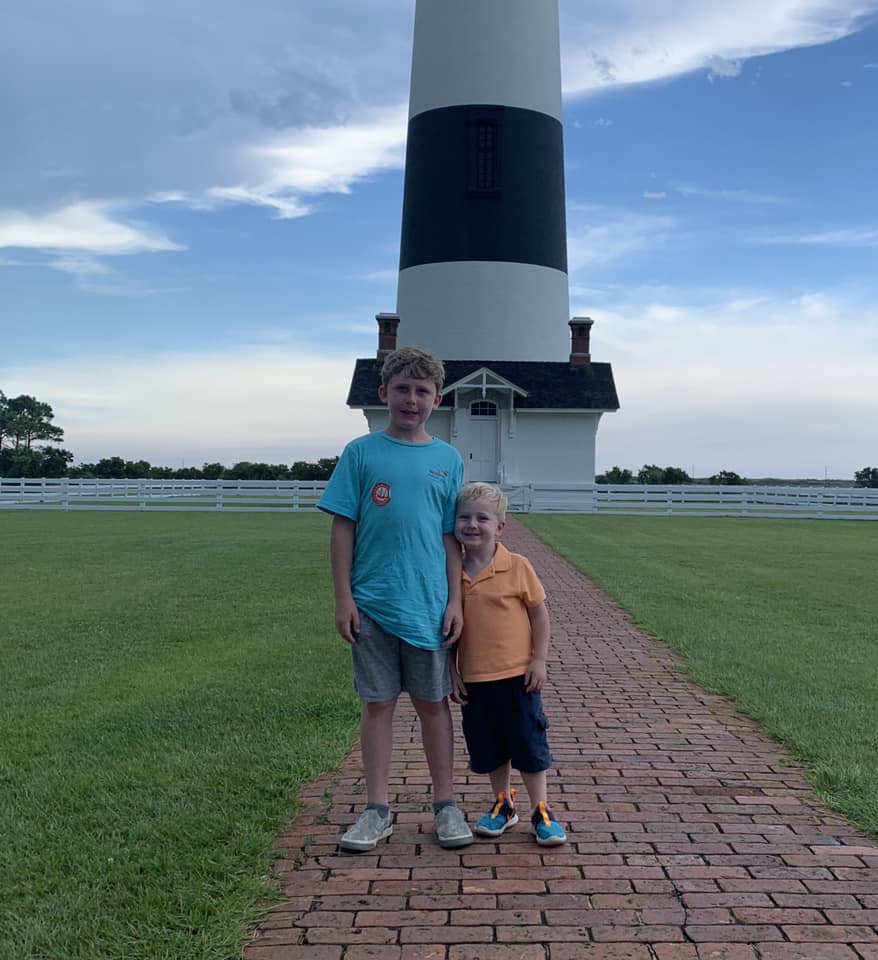 The Fowlkes family. Pictured are Stephanie and Alton Fowlkes '91, Hunter (6th grade), and Maddie (4th grade). Maddie and Hunter are the grandchildren of retired math teacher, Jean Fowlkes.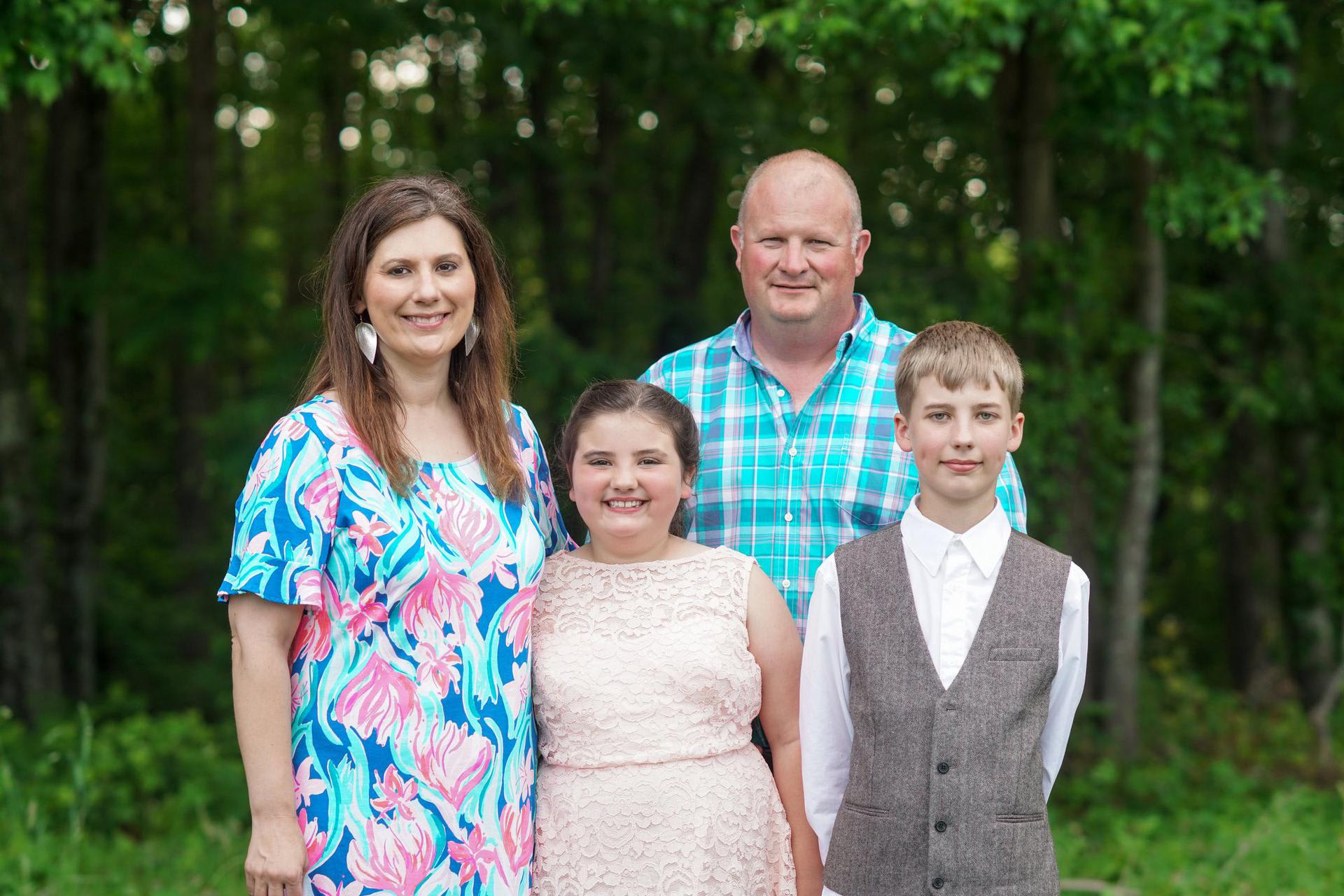 The Clark and Tucker families. Pictured is Emma Tucker (grade 7). Not pictured are parents, Seth Tucker '02 and Rachel Clark.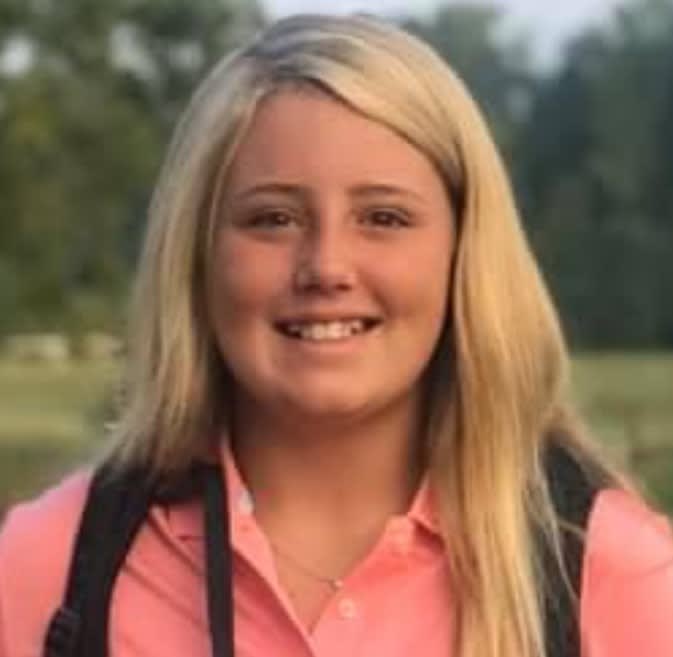 The Forlines-Lineberry family. Pictured are Kendrix Ann (1st grade) and Arbor. Kendrix Ann and baby sister, Arbor, are the children of Fuqua alum, Krystle Forlines '03 and Jared Lineberry.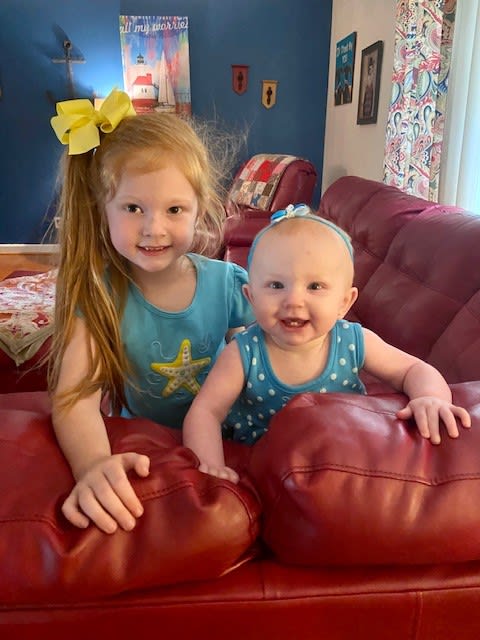 The Gearheart family. Pictured are Ace (grade 10) and Vivian (grade 9). Not pictured are parents Jennifer and Ford Gearheart '93.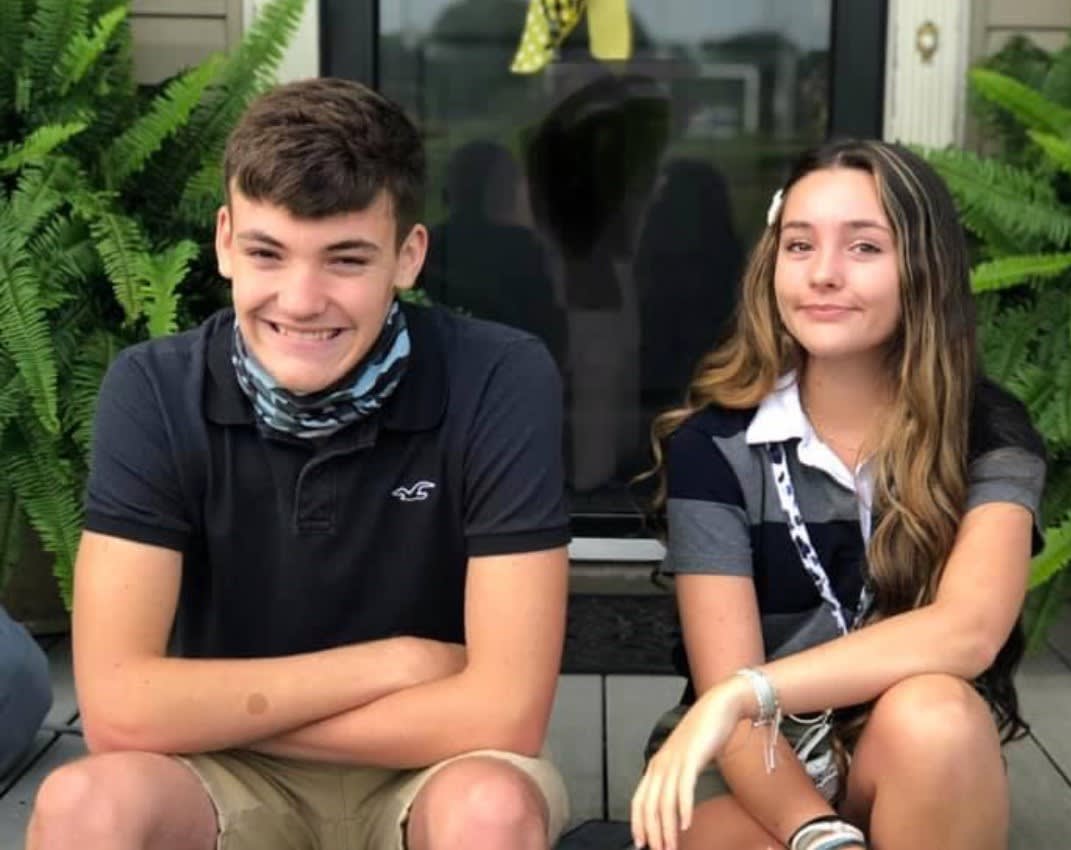 Alumni News Reported in 2020
Have News?
Every effort is made to communicate with our alumni through special mailings, emails, and social media, though often our information is outdated. Please take a minute and update your information at https://www.fuquaschool.com/alumni-portal/alumni-information-updates or contact Tammy Frank at franktm@fuquaschool.com or 434-392-4131 ext.235. Keep us updated on the latest accomplishments in your life! Graduations, weddings, births, adventures, careers and accompanying photos are all of great interest to fellow alumni and the school community! We would love to share your excitement with you.
Taylor '05 and Amy Montgomery Scott '04 welcomed their third son, Samuel Taylor on August 20th.
Kirsten Schuabach Bowen '08, her husband Bobby and son Iverson welcomed twin girls to the family. Lelia and Lainey were born in April. Kirsten is the daughter of Thomas and Susan Jamerson Schuabach '75.
Brittany Richardson Webb '08 and her husband John welcomed baby boy Cooper in February. Brittney is the daughter of Debbie Parker 'Richardson '78 and husband, Ronnie Richardson.
Charles Garnett '10 along with wife Taylor and their son Bowen welcomed daughter Waverly Rose in July. Taylor joined the Fuqua School faculty in August as a middle school English teacher. Charles is the son of Sondra and Jimmy Garnett '68.
Malhon Felton '11 and wife Lauren Lowe Felton '12 welcomed son Parker in August.
Alison Newman Dunn '12 and her husband Anthony became parents in January to baby boy Bradley. Alison is the daughter of Karen Elsaesser Newman '82 and husband, Mickey Newman.
North Angle '14 and Taylor Schmidt Angle '13 welcomed their son Sutton West on October 13th. Taylor is the daughter of Dawn Martin Schmidt '87 and husband, Robert Schmidt '88.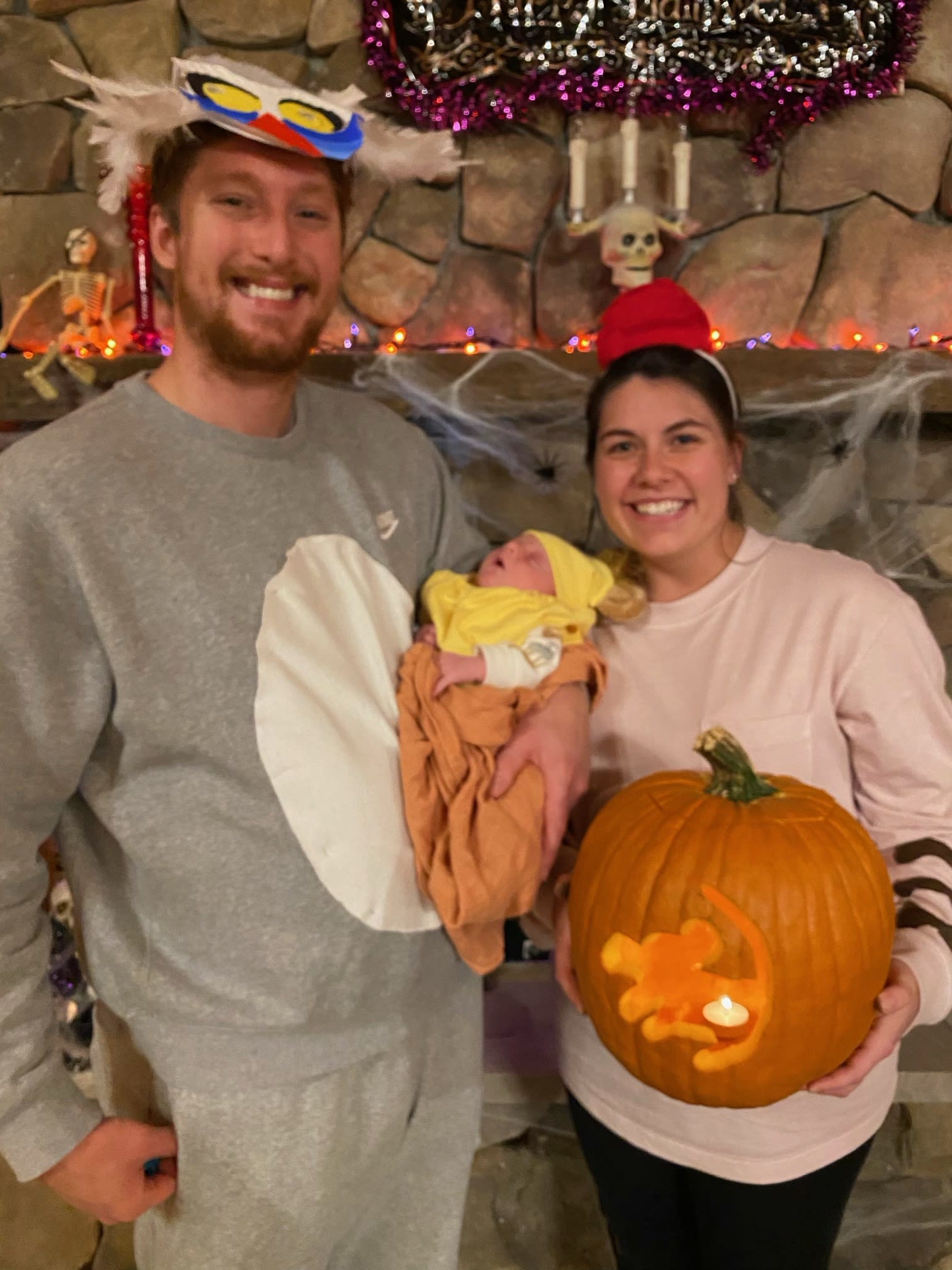 Alexandra Mottley '14 and fiance Paul Antonowicz welcomed daughter Anne Elizabeth in July. Alexandra is the daughter of Teresa Trevey Mottley '81 and Kirby Mottley '78.
Emily Gantt '11 and Avery Luna were married in Nelson County on Halloween. Emily is the daughter of Jimmy Gantt '78 and wife, Lisa Gantt.
Caroline Bryant '13 married Austin Reames in September. Caroline is the daughter of Harry and Beth Bryant of New Canton. Beth is a member of the class of 1982.
Alexis Williams '15 married Nate Wood on October 10th. Alexis is the daughter of C.D. and Monica Smith Williams '86.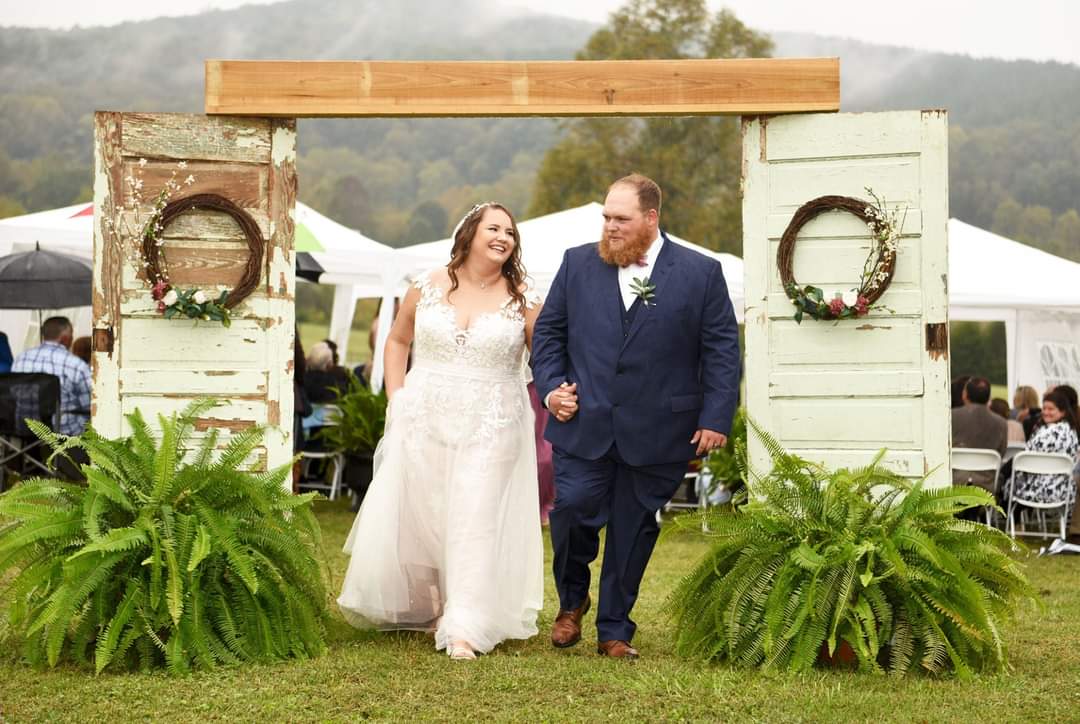 Taylor Pickett '15 and Matthew Emerson '13 were married on August 14, 2020.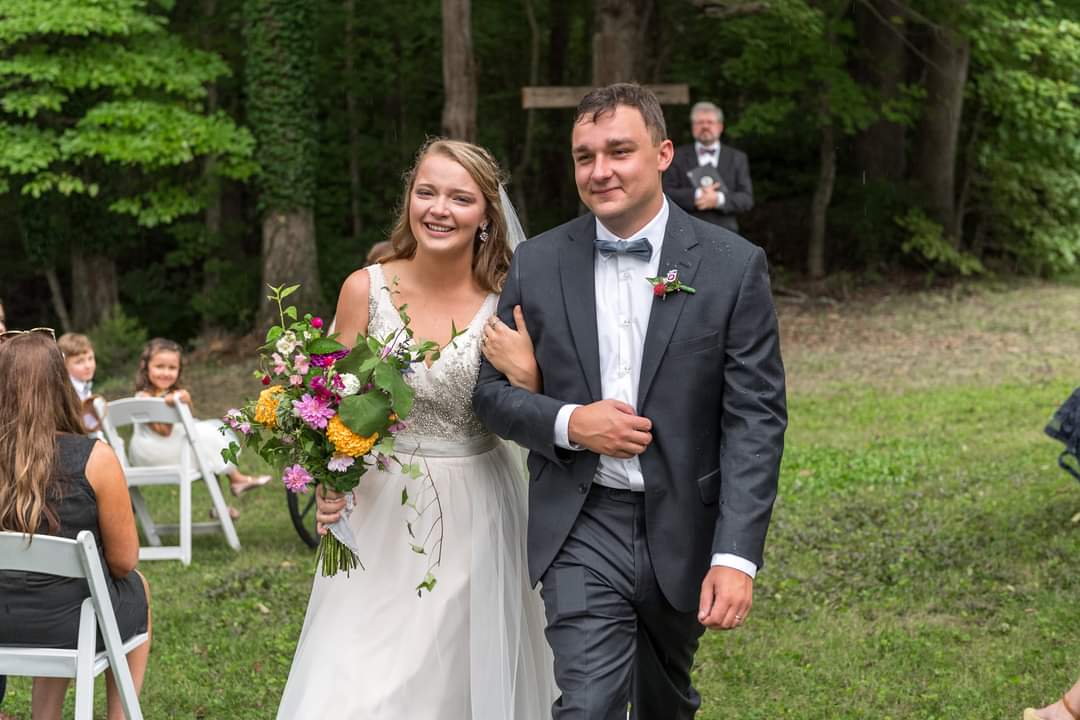 Whitney Forlines '14 married Bryan Canada in October.
Kristen Tolbert '14 and Addison Weicking '14 were married October 17th.
John Crews '96 fished his 12th Bassmaster Classic this March.
Regan Ware '19 daughter of Fred Ware and wife, Rhonda Parker Ware '85 joined the LaSalle University Softball team.
John Todd Gantt '11 got engaged to Samantha Weer. John Todd is the son of John Gantt '84.
Lindsey Davis '13 and Colin Ah '12 got engaged in September.
Jai Jamerson '13 got engaged to Cescily Metzgar this May.
Katie Raymond '13, daughter of Sandra and Rick Raymond '83, got in engaged to David Jones on June 13th.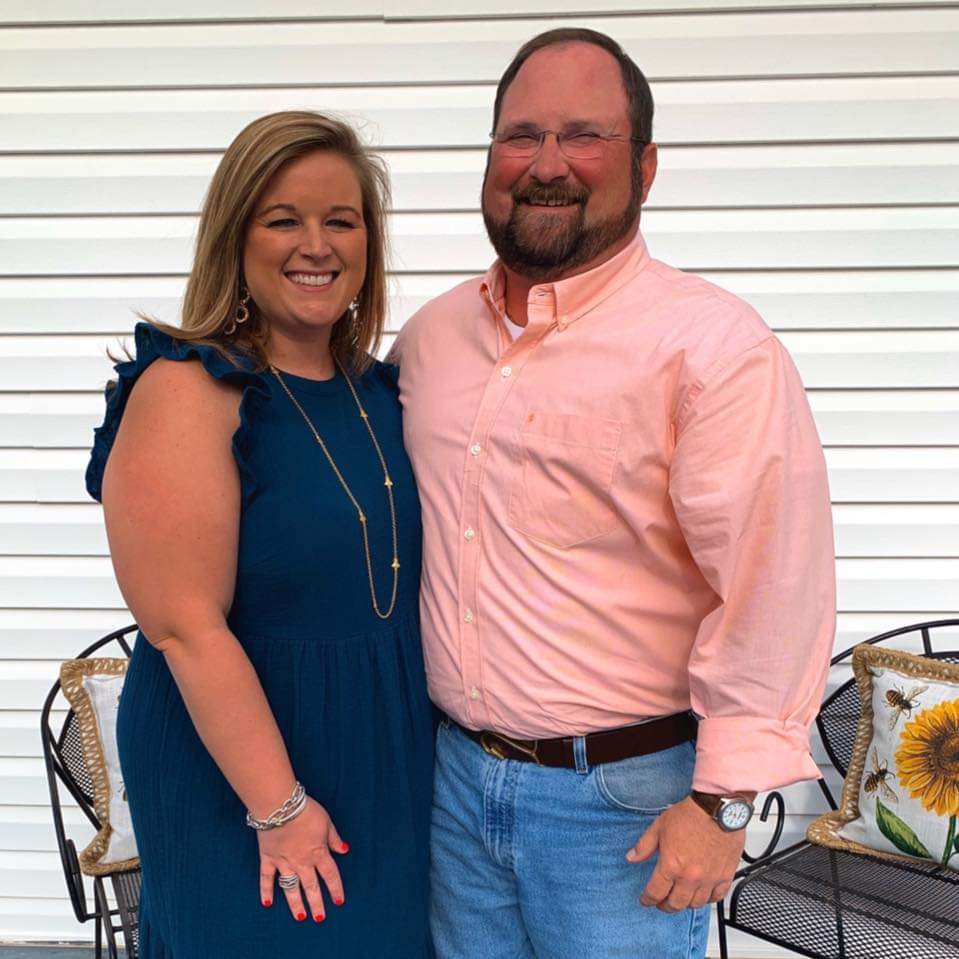 Jason Ellington '13, son of John Ellington '82 and wife, Judy Lawhorne Ellington '81, got engaged in late August to Juliet Paterek.
Abby Morrow '16 got engaged to Miles Cutchin in April .
Kaysi Ellett '16 got engaged to Justin Spillman on October 28th.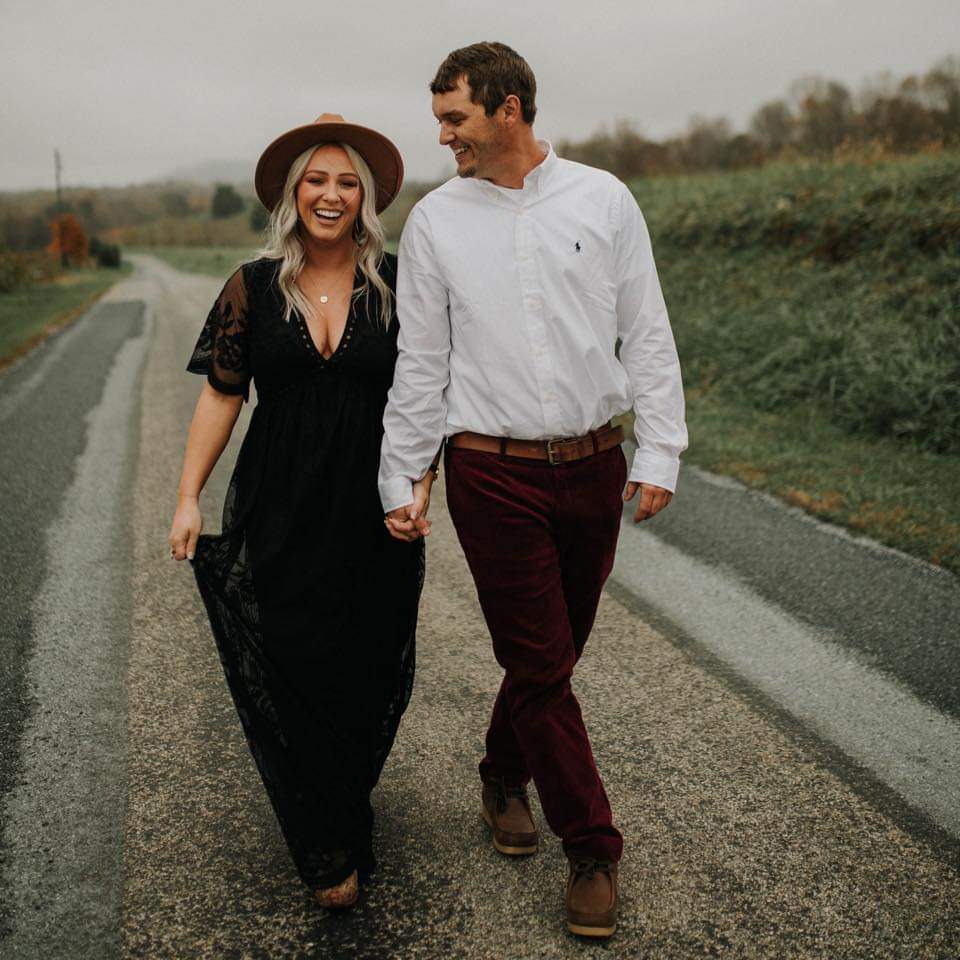 Savannah Mahan '18 and Jarrett Chapman '18 got engaged. Savannah is the daughter of Kathy Schuler '84. Jarrett is the son of Chris Chapman '96.and wife, Katie Chapman.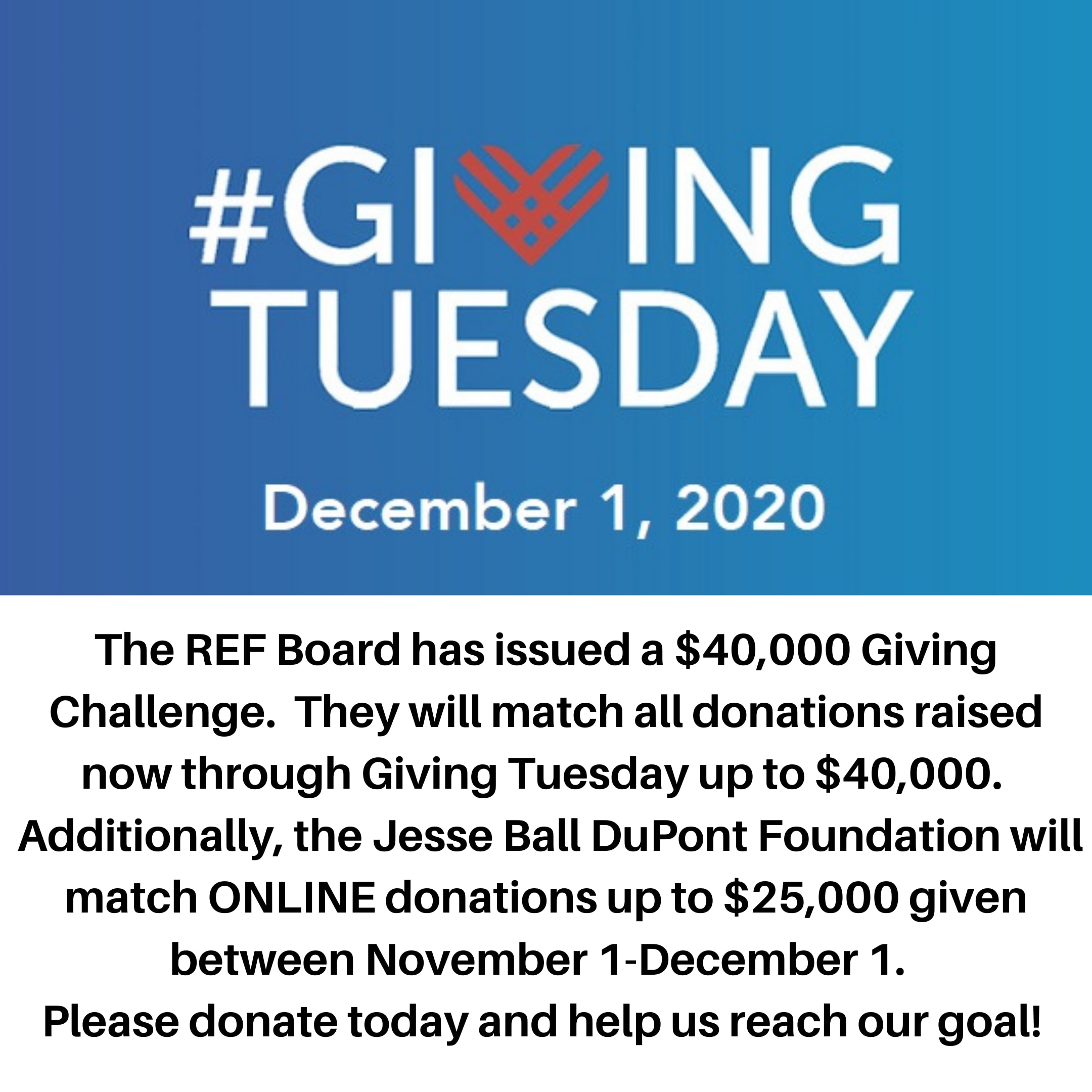 Here at Fuqua School, we are planning to share all we are thankful for this year by introducing our "Thankful for Fuqua" social media campaign. Every day in the month of November, we will be posting various students, staff, faculty, and families explaining why they are grateful for Fuqua School and what they love about our school. Please be on the lookout for these posts. In addition, this month kicks off our Falcon Fund Drive and features our biggest fund-raising event of the year, the 5 Grand Falcon!

With the Falcon Fund, we are pleased to announce that our Board of Trustees has very generously offered to give a cumulative total of $40,000 as a "match" if we can raise $40,000 as a family! Likewise, the Jessie Ball duPont Foundation has offered to also give us a "match" of $25,000, if the online gifts received through our website reach $25,000! In other words, any gifts made online over the next month have the potential to have three times the impact! (A $1 online gift + A $1 match by JDB Fund + A $1 match by our Board of Trustees = A $3 gift for our students and our school!)

In addition, tax law changes for donations in 2020 due to COVID19 have created another wonderful opportunity for our families to be able to help in new ways! If you are a family who chooses not to itemize, you can now reduce your taxable income by $300 for individuals, and $600 for married couples, by making gifts of these amounts to our school. And, if you are a family who historically itemizes, you now have the unique opportunity to deduct contributions up to 100% of your 2020 Adjusted Gross Income with your gift this year! (To learn more, please reach out to your accountant for more details and advice.)

Lastly, our 5 Grand Falcon promises to be "virtually" awesome this year! No matter whether you are a fan of our online auction items, our 5 Grand reverse raffle, or the fun that surrounds the event, we promise to "zoom" the countdown directly into your living room. Our hope is that many of you will buy a ticket (or two), have a 5 Grand Falcon viewing party in your home, enter to win one of the great auction packages using your phone, and help us in every way you can to continue to support the mission of our school by supporting the 5 Grand Falcon and the Falcon Fund during the month of November!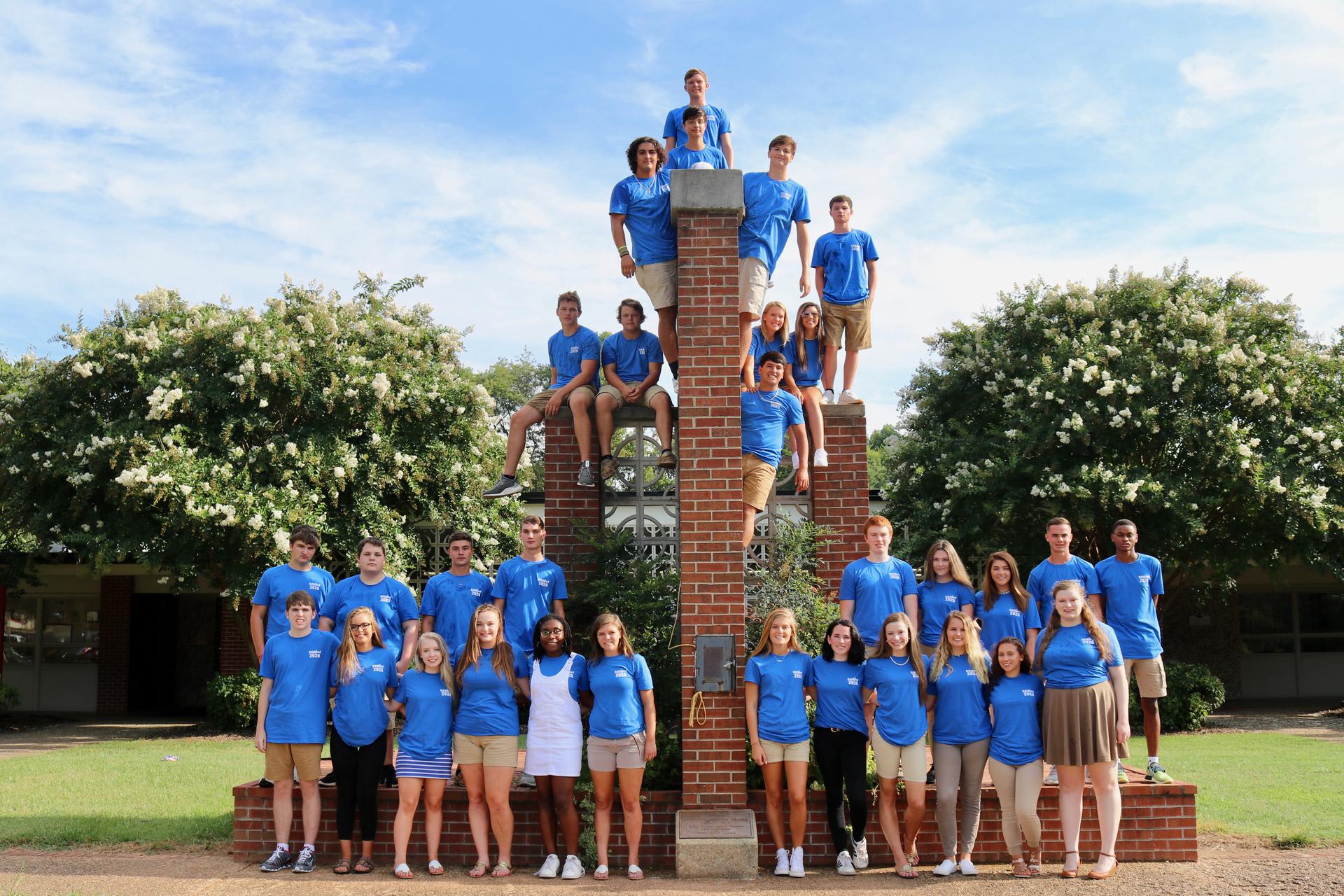 Welcome to our newest alumni!
The Class of 2020