Fuqua School Falcon Flyer - 02/15/2021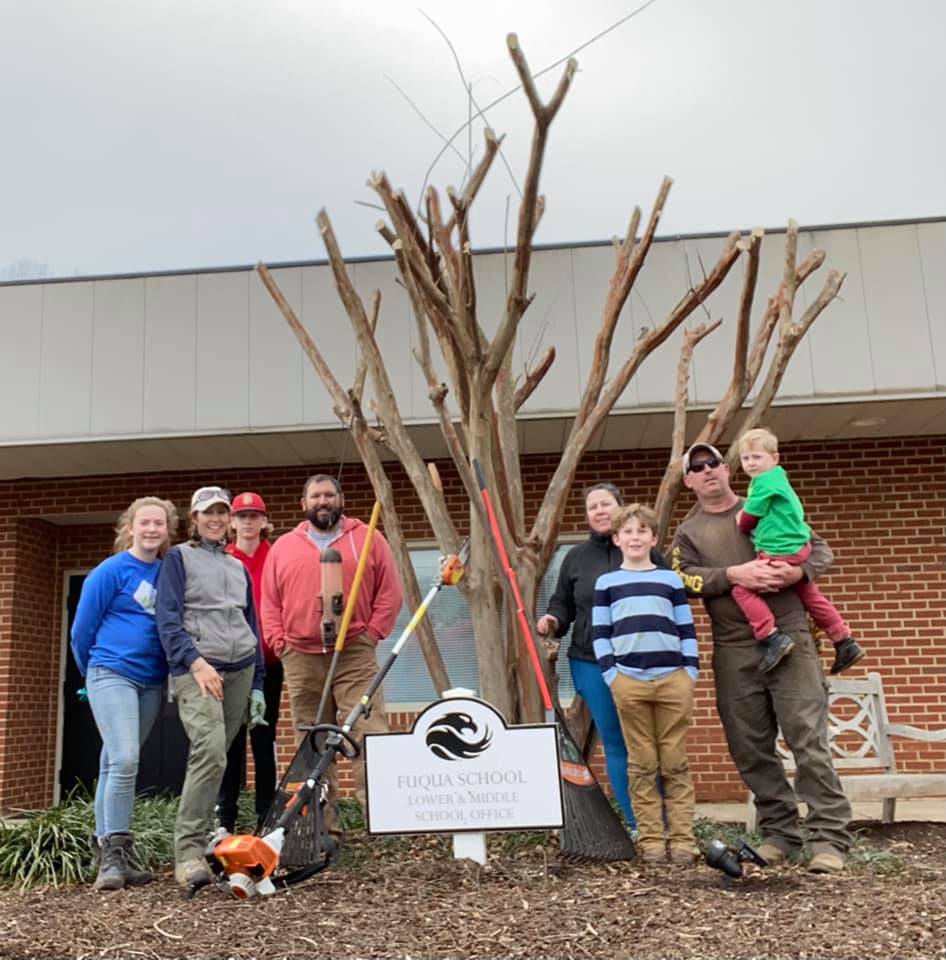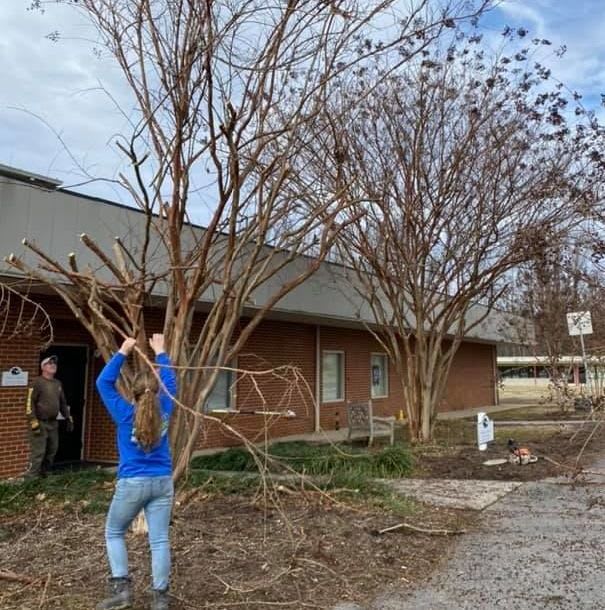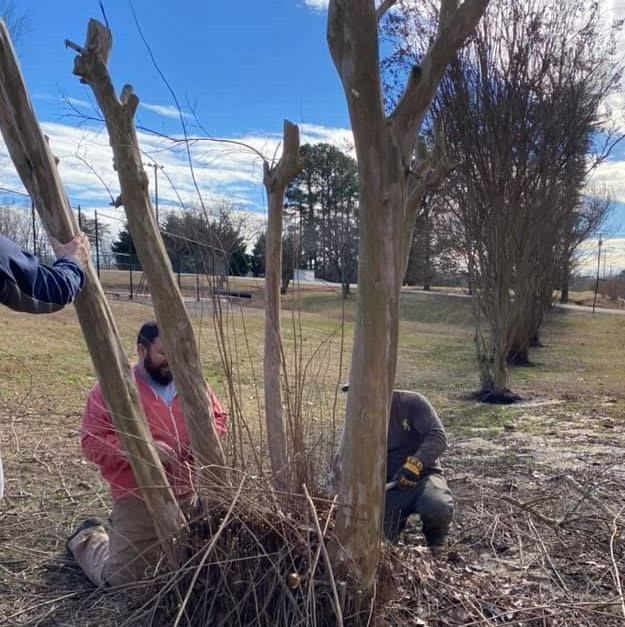 Dear Fuqua Family,
Most Saturdays, you can find me either on the golf course, doing yard work, or simply having fun with my family. But, this past Saturday required me spending an extra day at the office. Looking back, I am so glad that it did.
The morning began with Mr. Johnny Ellington visiting my office and giving me an update on the loss of power in Building I on the middle school campus. Once he learned that parts needed to be ordered and repairs would be delayed, Mr. Ellington dropped everything, ran to purchase space heaters, and spent the rest of his Saturday making sure our students and staff would be comfortable in their classrooms on Monday morning; all because he loves our school.
Shortly thereafter, Mrs. Betty Ingram joined me in my office. Driving down from Buckingham County that morning, she willingly gave up her Saturday to spend the day discussing with me budgetary projections, operational expenses, and considerations for next year; all because she loves our school.
Mid-conversation, Coach "Bozo" Addleman popped his head in my office to ask if we needed anything. In response, we asked "Bozo, why are you here on a Saturday morning?" His answer, "I've got to make sure everything is ready for the boys to be able to start practice on Monday."; all because he loves our school.
In taking a break to walk outside and enjoy the fresh air, I was amazed to see the incredible progress our PTSA had made with the trimming of the crepe myrtles that line the entrance to Fuqua Drive. Over the hum and whirl of the cuts performed by HG Austin, Justin and Jackson Hicks, Kelly and Rudee Atkinson, and Ashley, Beau, and Clay Austin were busy picking up debris, carrying it away from campus, and spending their Saturday beautifying our campus; all because they love our school.
While most Saturdays on our campus might be quiet, on this day, our campus was anything but. I, for one, am so glad that this Saturday presented me the opportunity to see, first-hand, the dedication of our faculty and families to our campus, students and staff; all because they love our school.
Go Red! Go Black! Go Falcons!
Paul "Chance" Reynolds, M.P.A., Ed.S.
Head of School
Fuqua School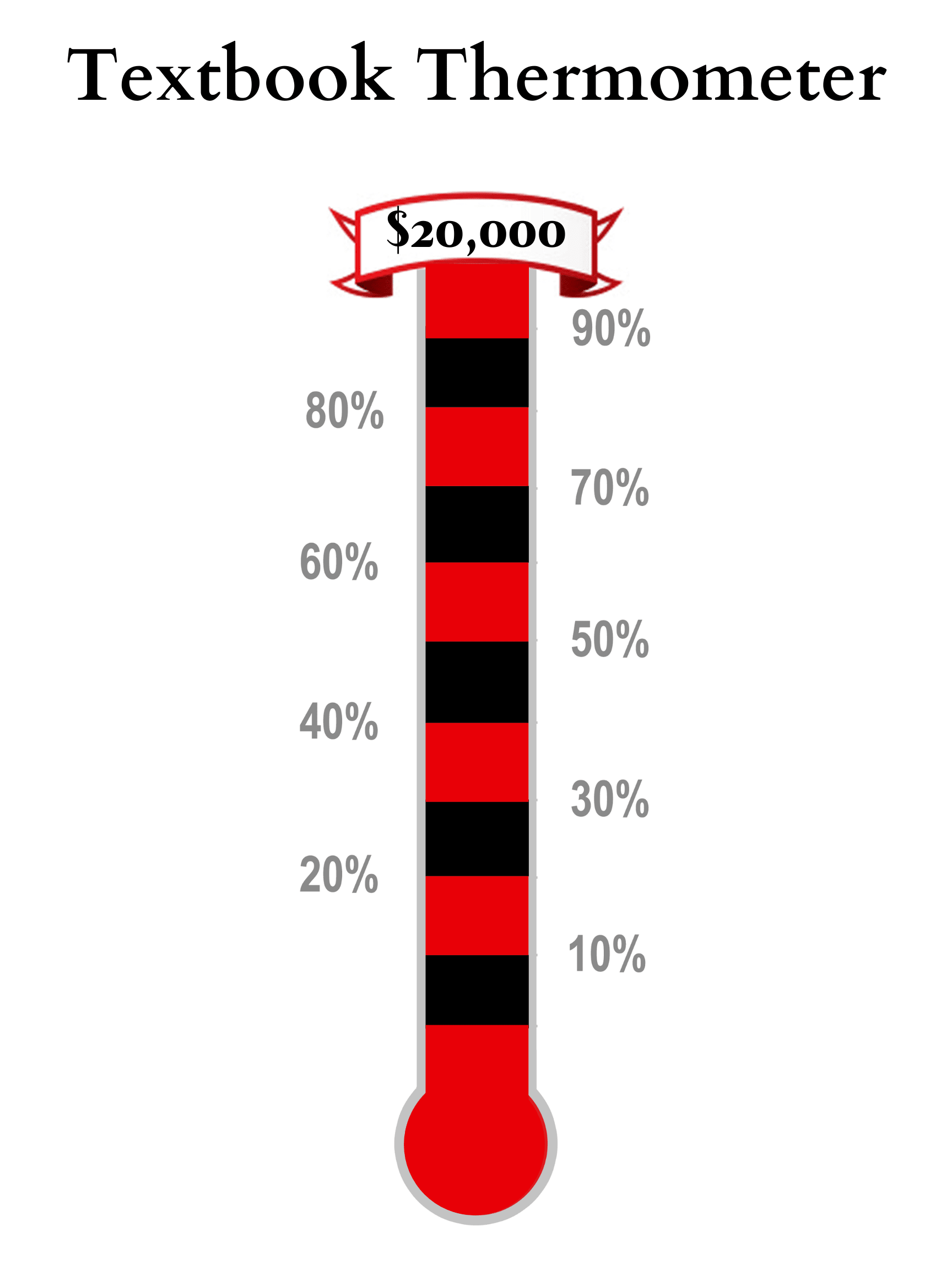 We are proud to announce that we have now received $20,000 in generous donations from various families across all divisions, specifically for the purpose of updating our textbooks and instructional materials and have reached our goal! Together, we did it! Thank you!!
Our curriculum team is already in the process of researching new lower school math textbooks and programs, reviewing new 4th grade Virginia history textbooks, and looking into new science and World History textbooks for the upper school next year! We can't wait to see these new textbooks and instructional materials in use!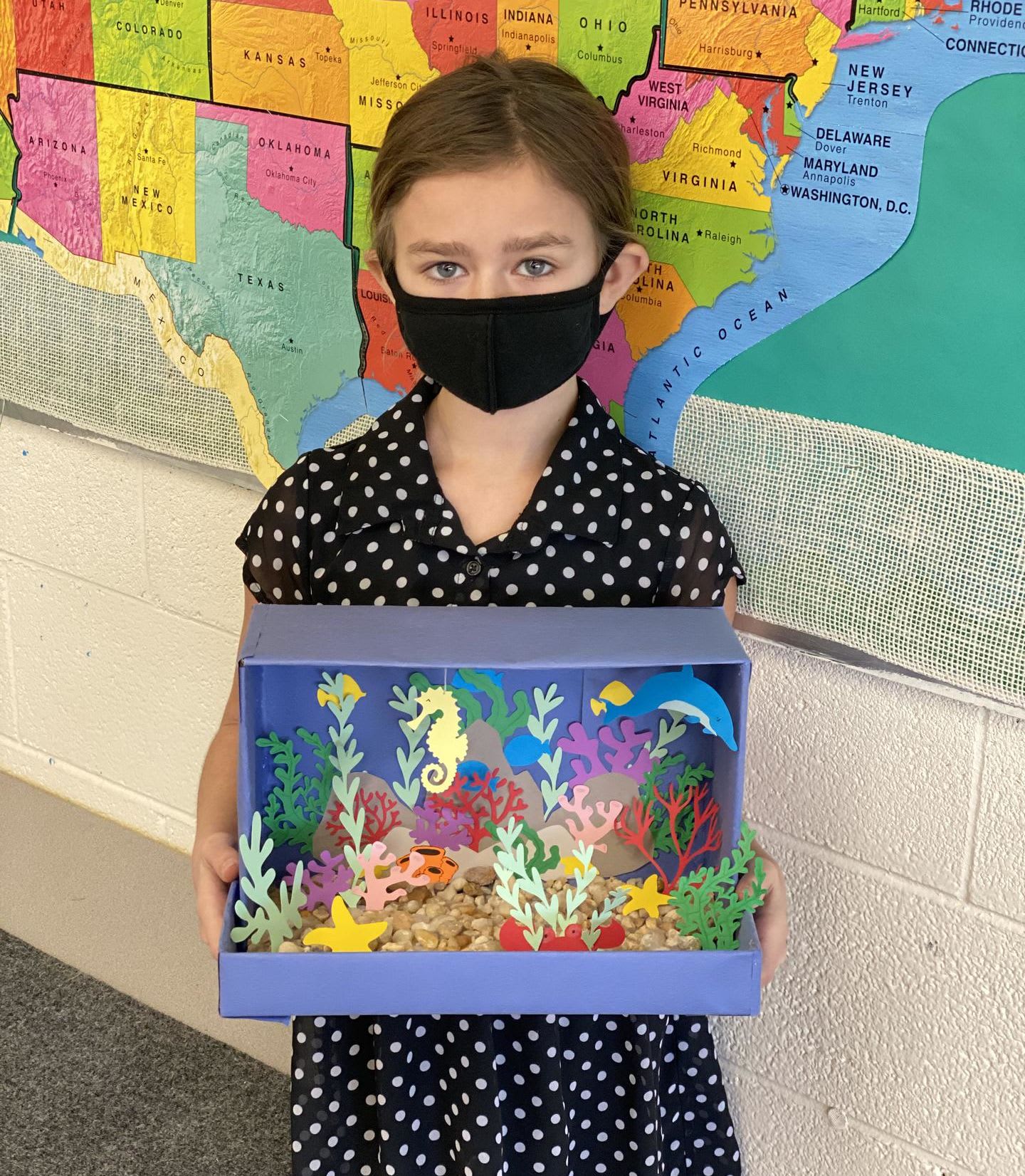 Fourth grade students in Mrs. McGregor's classroom have been learning all about the various ecosystems in our world during science. To culminate this unit, students were tasked with selecting an ecosystem, researching the plants, animals and landforms found there, and then creating a diorama including the information they discovered. Once finished, students presented their diorama to their classmates. We were fortunate that even our virtual learners could join in the learning and fun!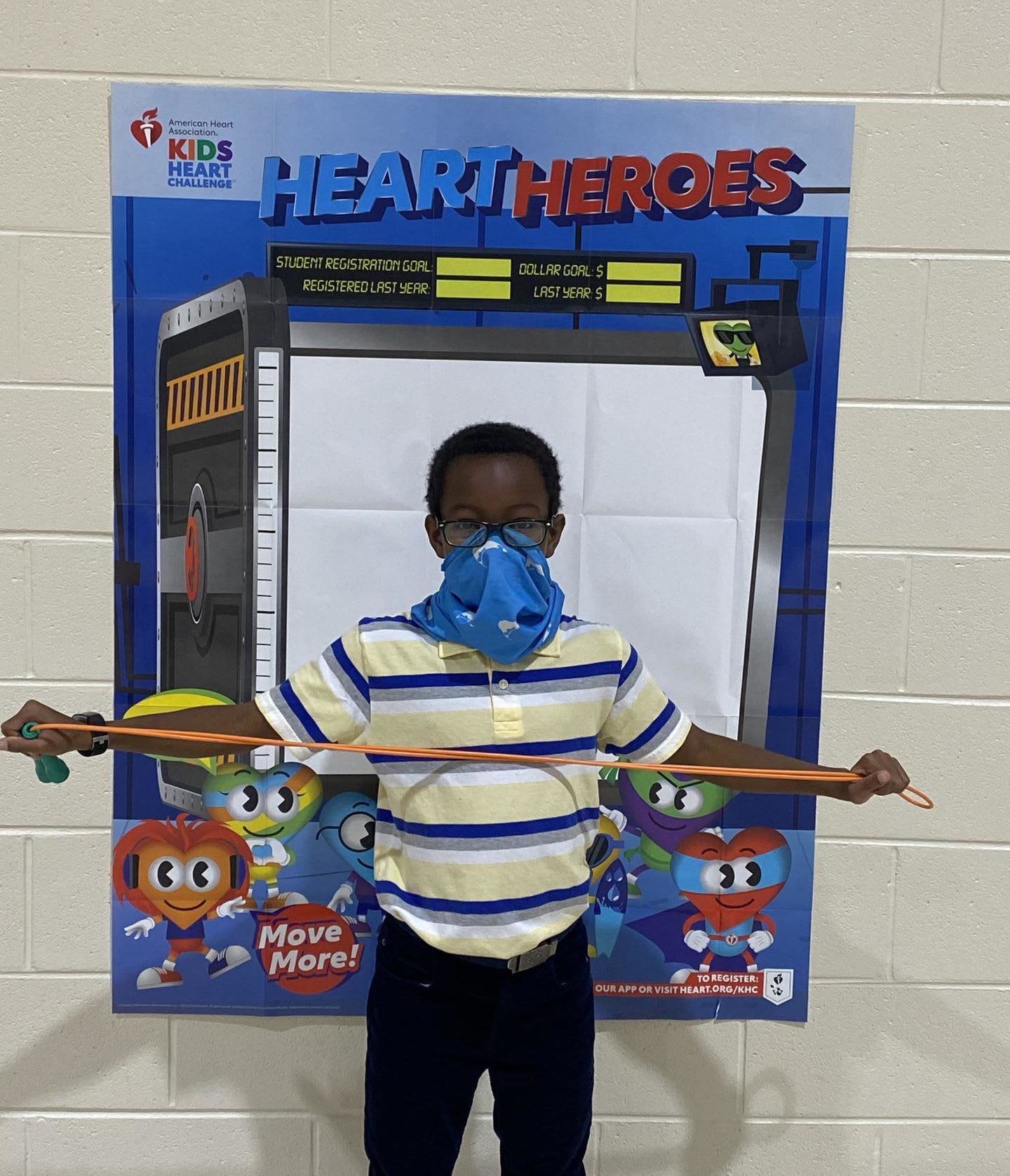 Every year , the lower school participates in the Jump Rope for Heart event. This year's socially-distanced Jump Rope for Heart event began on January 25th and ended on February 11th. Jump Rope for Heart is sponsored by the American Heart Association and encourages children to be a Heart Hero by learning about heart health, spreading the word, and raising funds to save children with heart disease. This year, our students raised money to be donated to the American Heart Association in memory of Asher Pleasants, brother of Fuqua students Mary Reagan and Piper, who was born with a congenital birth defect. The money raised from this event will be used for research and education. This year, the lower school student's goal was $8,000.00!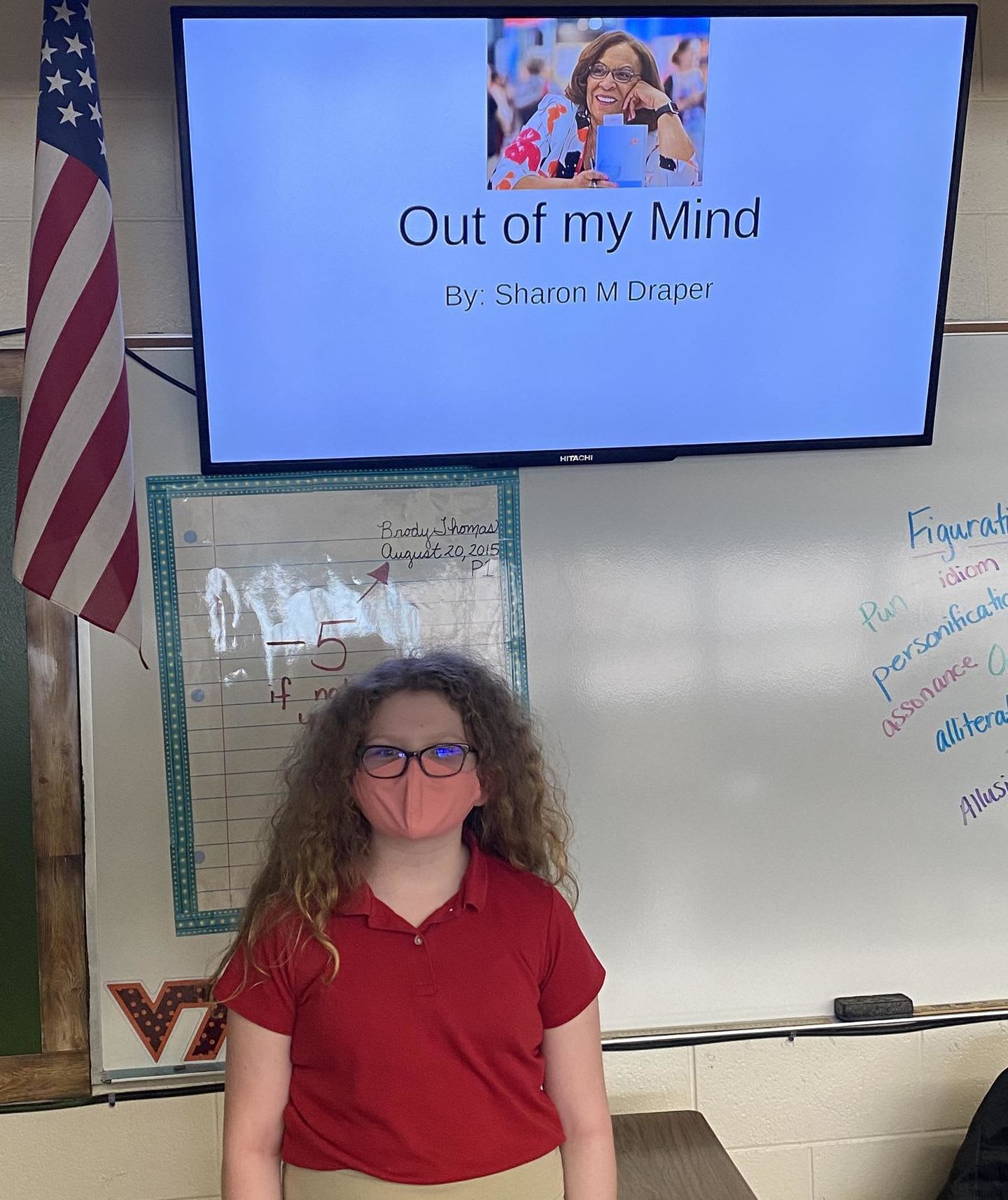 This month, Mrs. Thomas's English students created book reports in the form of a Google Slides presentation to share a novel that they read. Students were to select a fiction novel for this book report. Each presentation consisted of a minimum of 9 slides. The slides contained information regarding the protagonist, antagonist, setting, theme, beginning/middle/end of the story, and a recommendation for future readers. Students were encouraged to be creative, experimenting with fonts, colors, backgrounds, and transitions. Projects were presented during their writing lab to practice public speaking skills when using media.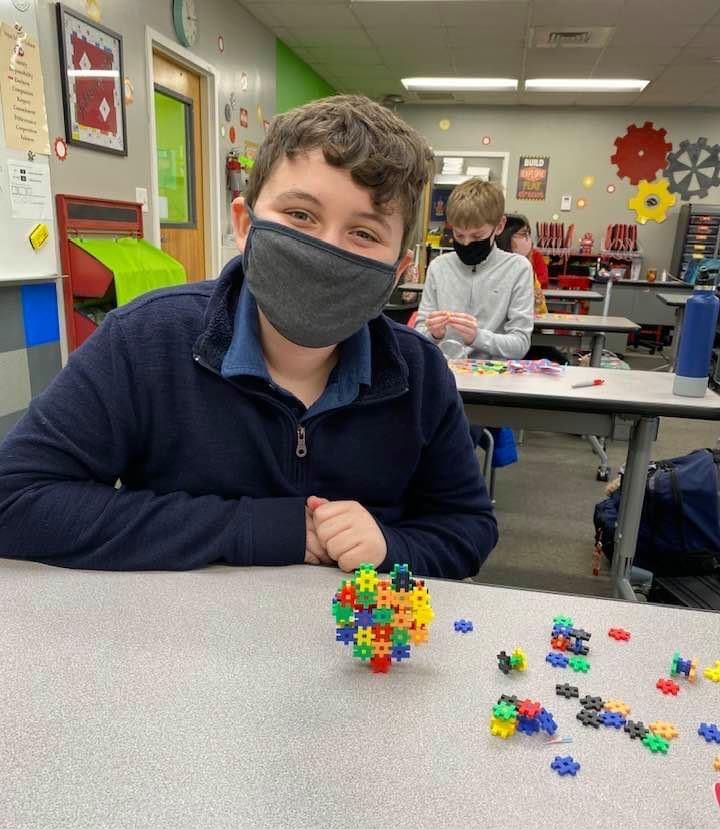 The STEAM Lab looks a little different this year. In a "normal" year, students share materials and build in small groups. Thanks to a very generous donation of tiny building blocks, students have been provided a generous supply that they can use to independently build. For this STEAM challenge, students were to build a 3D heart that could stand on its own. They built hearts on their side, upside down, and standing tall. One creative student, who struggled with the heart structure, changed direction with their design and wrote the word HEART in 3D and standing on its own. Since most STEAM challenges are open ended, many beat these challenges in a variety of ways. This challenge just took a little bit of extra patience, creativity, and persistence. While our school year looks a bit different than in years past, our students are still enjoying hands-on learning in the STEAM Lab.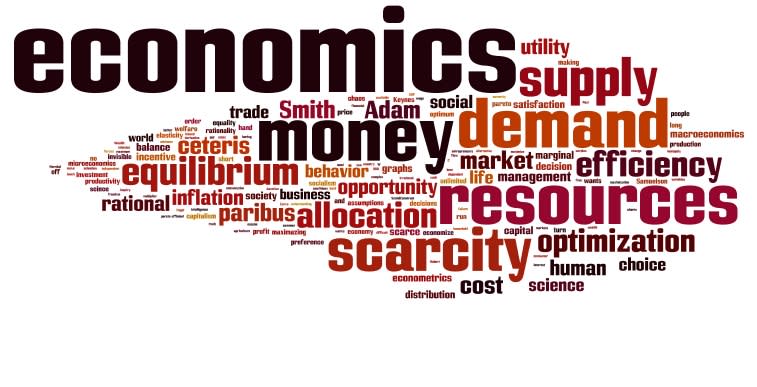 Could You Survive a Zombie Apocalypse?
In Economics/ Personal Finance class, Mrs. Price's students recently learned about different economic systems. To continue their learning about the types of economic systems, they engaged in a project where they imagined they had survived a zombie apocalypse. Students were given the following information for the project: the infrastructure of the previous city had been destroyed and students had to start a new city from the remains, they were given a population of about a 1,000, and it was their job to forge a bright future and a stable economy for their settlement.
Cody Fulford, Tyler Harris, Robin Ball and Reagan Davis worked together and chose to create a community, called "Codyville", with a mixed economy. The group chose this model because it would allow the government to keep the community and the markets safe. Their government had a large role in both the military and trade. This group also reported that they would work toward creating a democracy. Economic freedom, equity in the community, and growth were their main goals for Codyville.
Students had fun implementing the different economic systems into their new cities and got creative with how they would use their factors of production. Both groups discussed trading for resources and goods produced. Hands down, this group of students would survive a Zombie Apocalypse!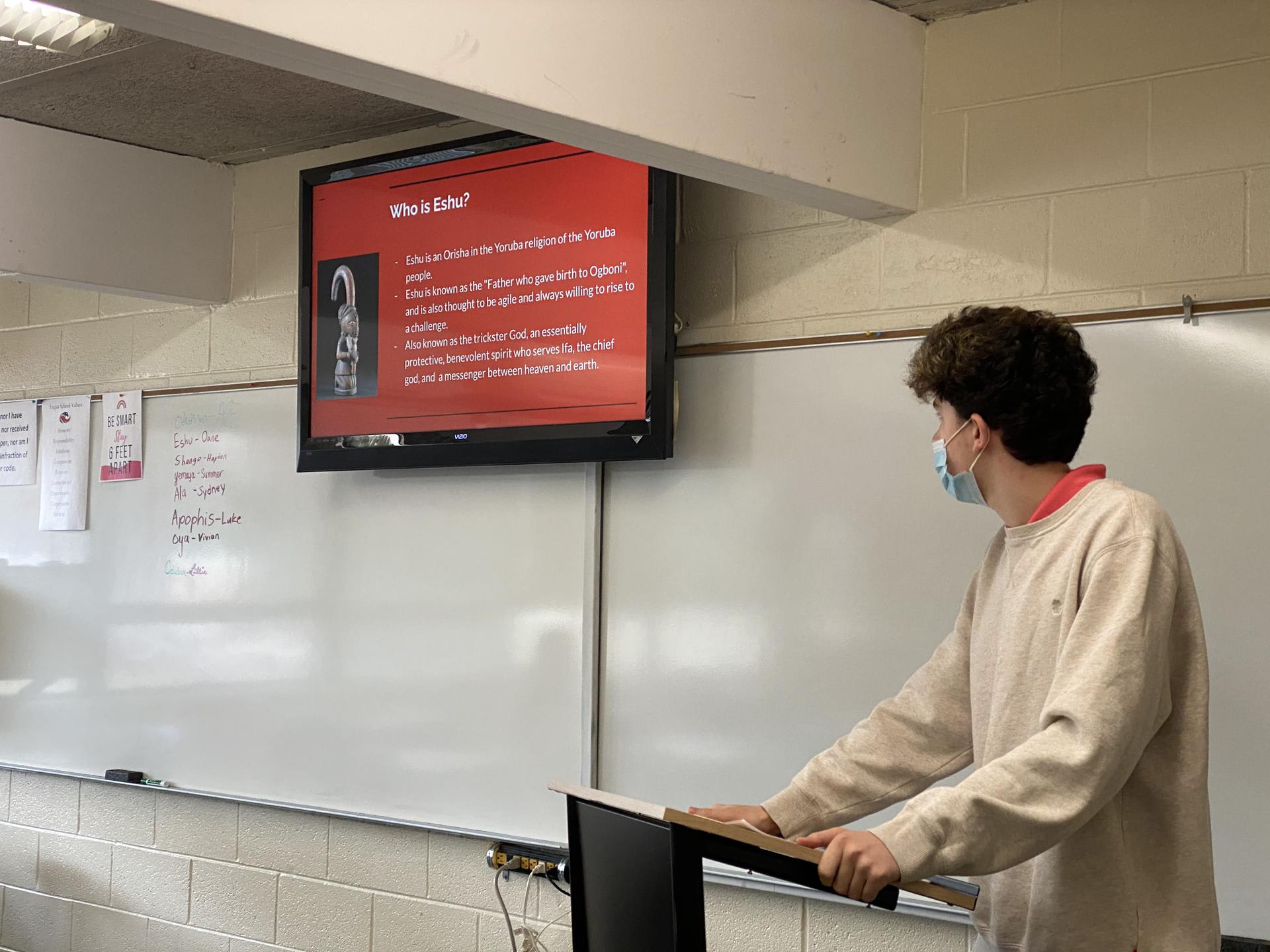 World Religions Learns About African Religions
Students in World Religions recently finished a unit on ancient African religions. They were polytheistic in their religious beliefs and worshiped many different gods. As a final unit assessment, each student gave a 3-5 minute presentation on an African god or goddess of their choice explaining the origins of their deity, special powers, and key characteristics. In addition, the students were asked to be creative with their presentations. Some of the various projects were presented in the form of a cake, painting, and slide show.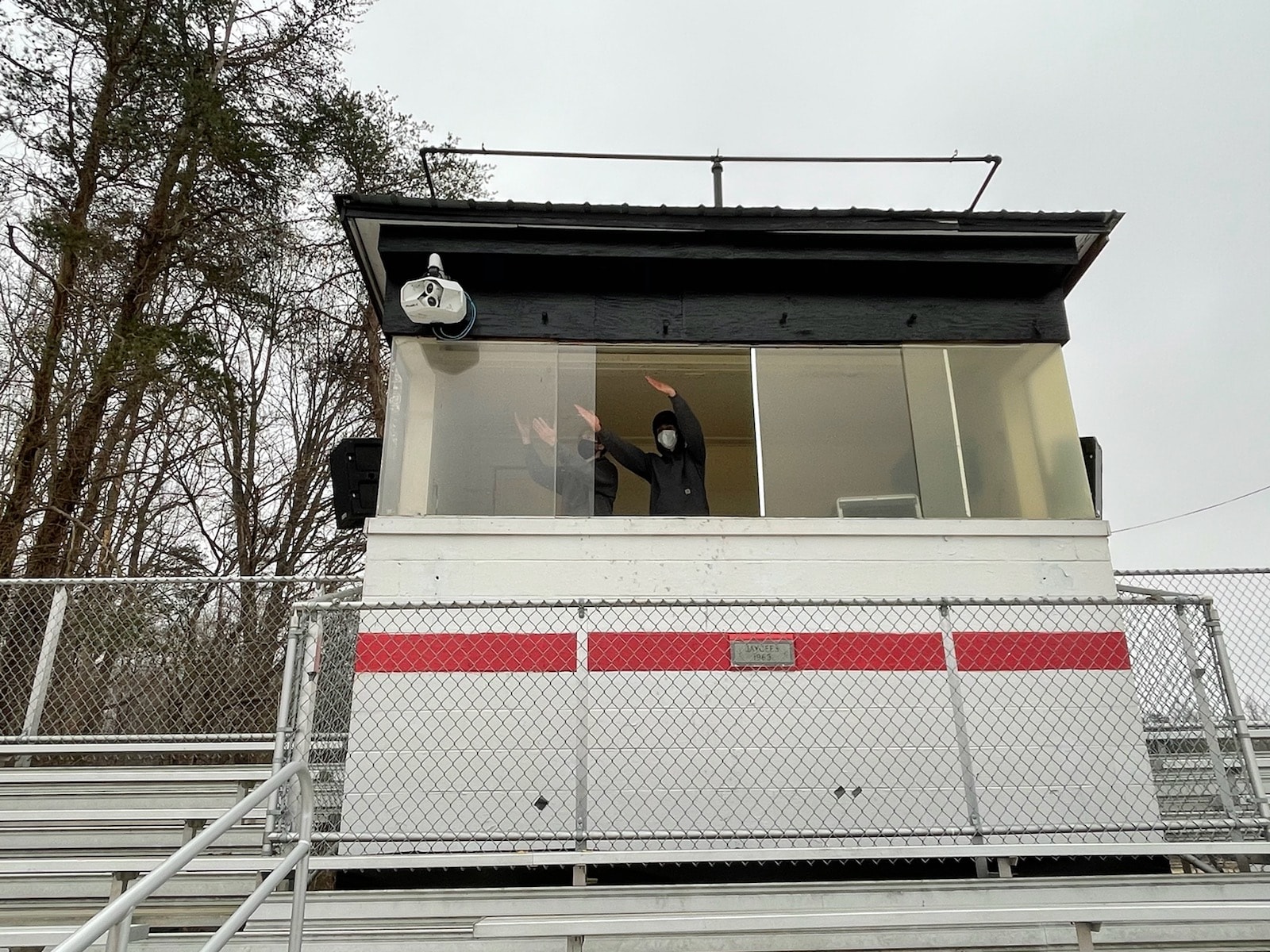 New Equipment to Help Showcase Athletics
Fuqua Athletics has joined the National Federation of High Schools (NFHS) Network, which will enable us to broadcast sporting events using improved equipment. New cameras were installed this month in both Gilmer Gym and on Gilmer Field, just in time to bring you coverage of our upcoming football and volleyball contests, whose sports seasons were previously postponed due to Covid-19 restrictions,. Football and volleyball will now be played this winter in a shortened season.
,
"With this new equipment and our connection with the NFHS Network, we will be able to livestream our contests across that nation," commented Mike Edwards, Director of Athletics. " It will give fans that are not able to attend an opportunity to view our games, and give viewers the ability to access other games if a school is also part of this network."
Check out the Fuqua Athletics Facebook page to catch those upcoming games and cheer on our Falcons!