Fuqua School Falcon Flyer - 05/15/2020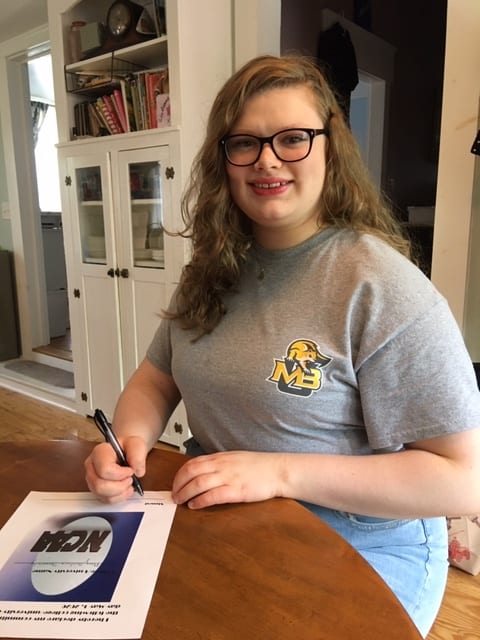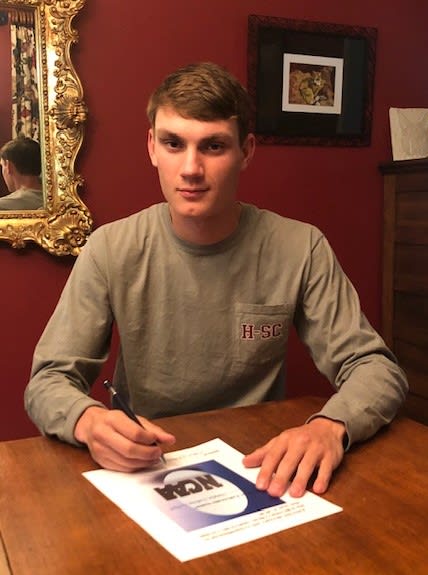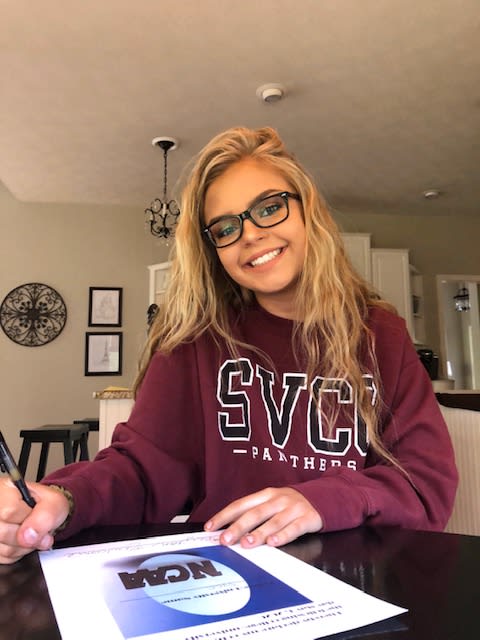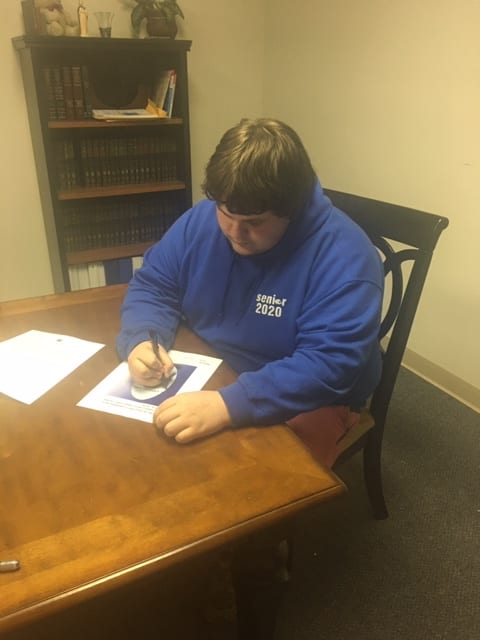 Dear Fuqua Family,
Earlier this week the parent of a senior shared a letter his daughter received from the Office of the Commonwealth's Attorney for Prince Edward County. The letter was authored by Megan Clark, the Commonwealth's Attorney. In the letter, Ms. Clark offered her congratulations to the senior for finishing the year strong in the face of challenging circumstances. She went on to share the following message:
"A falcon represents victory, success, and rising above challenges. Likewise, falcons are symbols of wisdom, courage, and power. You are forever a Fuqua Falcon and exemplify these characteristics. Focus your sights on greatness in the times to come. Please know your community is here to support you as you navigate the future."
The first four sentences of this excerpt from Ms. Clark's letter are a powerful, true, and encouraging message that I am sure she conveyed to all of the seniors in the county. I am filled with gratitude for the words of support that flowed from her pen and from her heart. The last line is where I paused and reflected on the inclusive nature of her message and the immeasurable support we can all glean from our community. It speaks to the truth that we are all in this together, Covid-19 or not, and we all benefit from elevating those around us.
Many others in our school community and the larger Farmville community have expressed similar sentiments. I want to personally thank all of those who have played a role in helping our community navigate these uncertain times. While this surreal journey is far from over, I am confident our support of one another will sustain us and reveal a future filled with opportunity, possibilities, and deeper, more meaningful relationships.
Go Red! Go Black! GO FALCONS!
John Melton
Head of School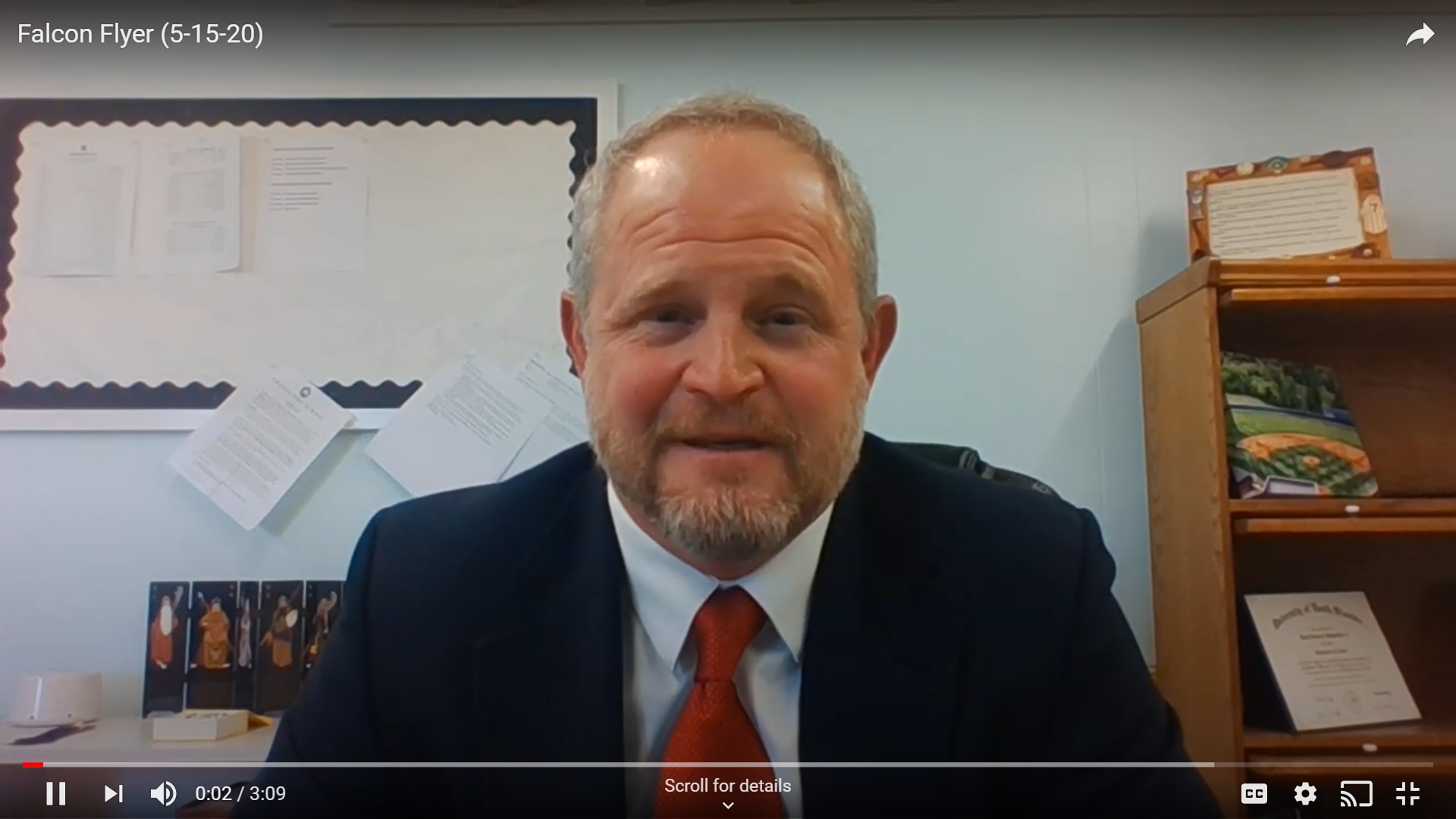 Please click on this link to view a message from incoming Head of School, Chance Reynolds. Mr. Reynolds will assume the duties of Head of School on July 1.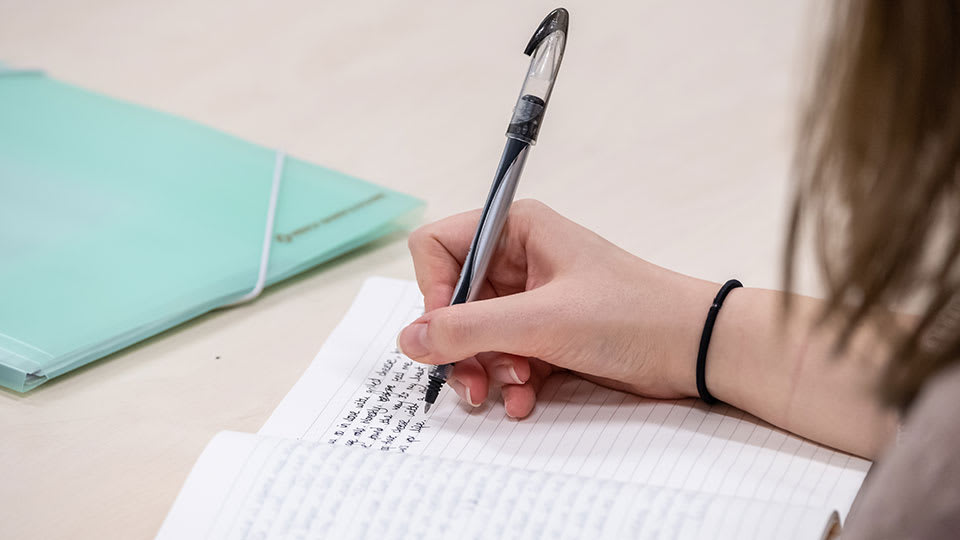 Students Express Creativity in Writing
Each year the Farmville Woman's Club gives students the opportunity to express their creativity through fictional writing. The sponsorship of this creative writing contest helps to foster
community spirit, talents, and growth.
Fuqua School had a great showing with the following winners at the local club level:
6th Grade Short Story:
First place - Isabella Thompson "Alexa, Lori, and Noah"; Second Place - Emma Grant "Isabella and the Adventure in Hawaii"; Third Place - Ashlyn Ligon "The Adventure of the In-Between"
7th & 8th Grade Poetry
First place - Marissa Dempsey "The One That Got Away"; Second place - Madison Atkins "Untitled"; and Third Place - Avary Collins "The Little House In The Hill"
7th & 8th Grade Short Story
First place - Carter McCarty "Ben's Murder"; Second place - Josh Milligan "A Story"; and Third Place - Hannah Whaley "Life With Kelly"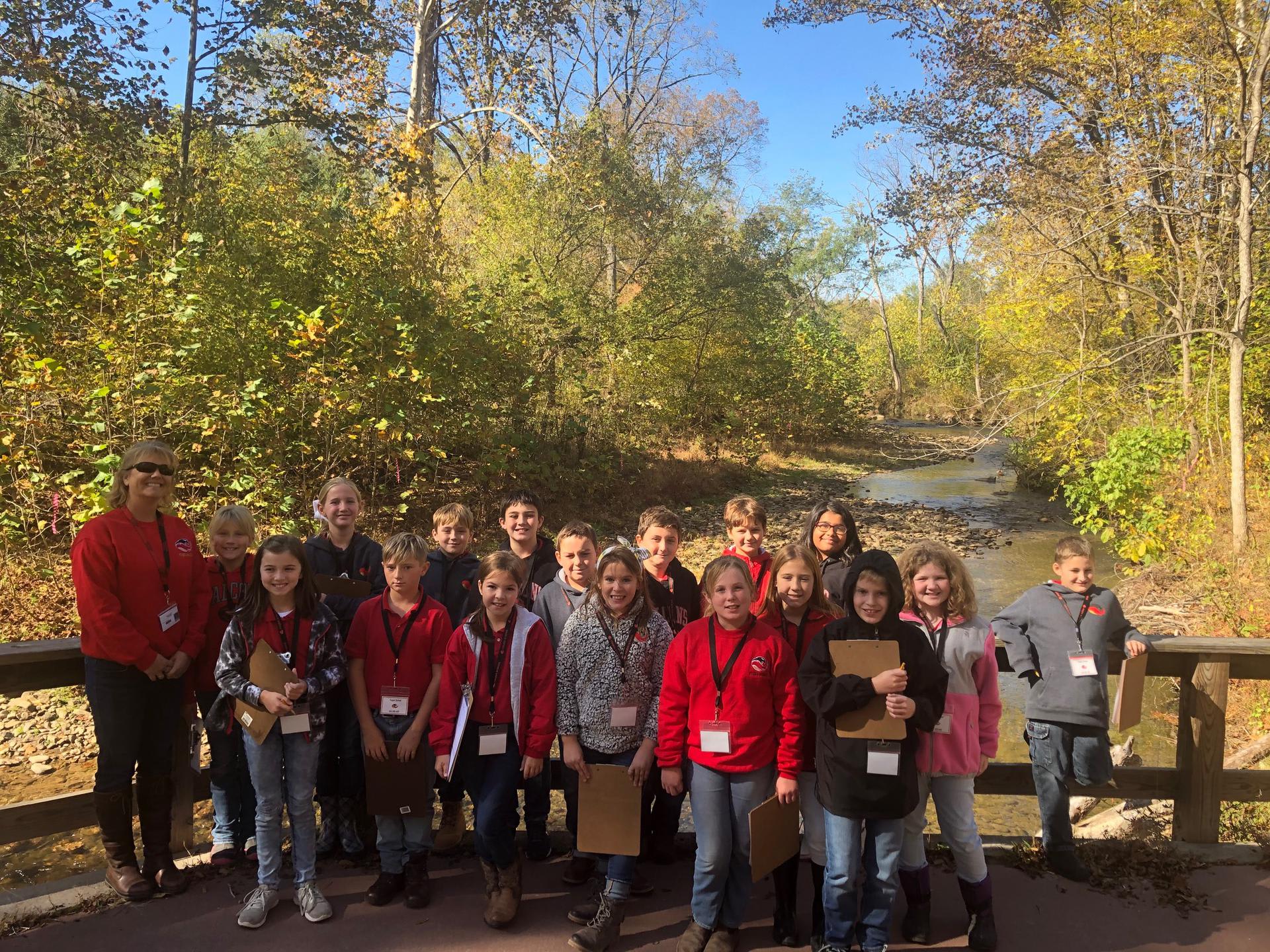 End of the Year Lower & Middle School Awards
Our Lower and Middle School Awards programs were scheduled for next week. However, we could not let the year end without recognizing these wonderful students and their accomplishments this year and years past. Congratulations to all who received an award!
Please click here to see the complete list of lower school award winners.
Please click here to see the complete list of middle school award winners.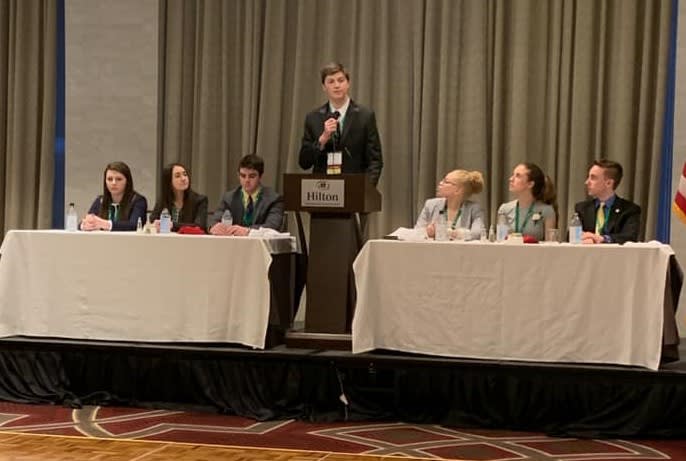 The Model General Assembly program was established in 1948 and is designed to introduce high school students to the legislative process of the Commonwealth of Virginia. Legislation is debated in committees and on the floors of the actual Virginia Senate and House of Delegates. However, not this year. Due to COVID19, this year's Model General Assembly was quite different than in the past.
Rather than cancel the event all together, YMCA officials moved forward using technology. Delegates and Senators presented and debated bills, campaigned for offices, and voted through Zoom sessions while in their own homes. Senior Roman Davis and Speaker of the House Pro Temp stated, " . . . of course it wasn't quite the same, but we had fun debating, and we prepared everyone for next year."
Congratulations to Fuqua School's Roman Davis '20 and Sophie Watson '21 who were both selected to attend the Conference on National Affairs through the Model General Assembly program. Sophie was also elected as the Lieutenant Governor for MGA 2021.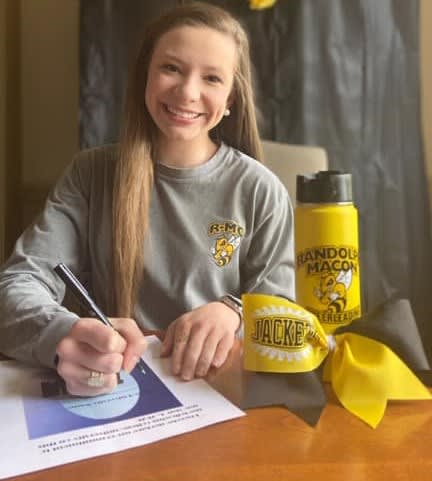 Signing Day for the Class of 2020
May 1 was National College Decision Day. Seniors across the nation declared their commitment to a college or university. Our own Fuqua School seniors dressed in their school of choice attire as they signed letters of commitment for Fall 2020 in front of family at home.
Our 31 graduates were collectively offered over $3.2 million in scholarships to various colleges and universities; they will use $1.5 million in academic scholarships or an
average of $48,387 in financial assistance for each senior.
We wish them the very best on this next step in their education. We're so very proud of you.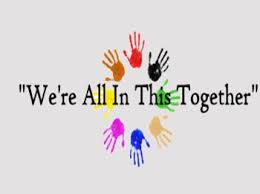 May is Mental Health Month. Though 1 in 5 people will experience mental illness in their lifetime, mental health is not just about illness and treatment. Mental health is much like physical health. You have to engage in activities, routines, thoughts, and behaviors that are beneficial to your mental health the same way you exercise and eat healthy for good physical health. School counselors, Amy Rostan and Mindy Osborn, hope this website will provide useful tools to assist you in maintaining good mental health.https://www.mhanational.org/mental-health-month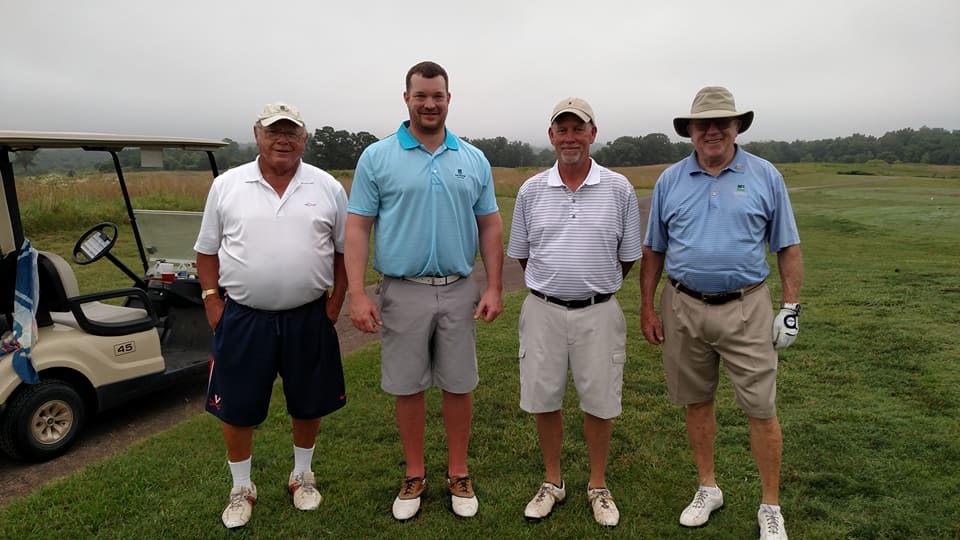 "Skeeter" Fore Golf Tournament Scheduled
With the continued leadership of John "J" Fulton '80 and Scott Sprouse '00, the Alumni Office is gearing up for this year's exciting "Skeeter" Fore Golf Tournament! We encourage you all to help us achieve our goal by making plans to join us on Saturday, June 20, 2020. All alumni, friends and family are invited! Again, this year we will hold the tournament at The Manor Resort Golf Club. We appreciate The Manor hosting our event and look forward to playing on their beautiful course.
If you have never played in the "Skeeter" Fore Golf Tournament, this is the year to start. Our goal is to have 25 teams playing. This is a "Captain's Choice" tournament with an 8:30 AM shotgun start. Coach Fore's team holds last year's title and welcomes you to come out and challenge them for the title this year. Pull out those yearbooks, find three friends, dig out the clubs, and make a day of it! The entry fee includes: 18 holes of golf, cart service, lunch, and great prizes. Teams must register in advance, so start putting together your team and register early to take advantage of the Early Specials. Register at www.fuquaschool.com under Alumni or you can contact Tammy at 434-392-4131 ext. 235 or franktm@fuquaschool.com.
Spring Sports Recognitions - Baseball & Softball