Falcon Flyer: March 1, 2019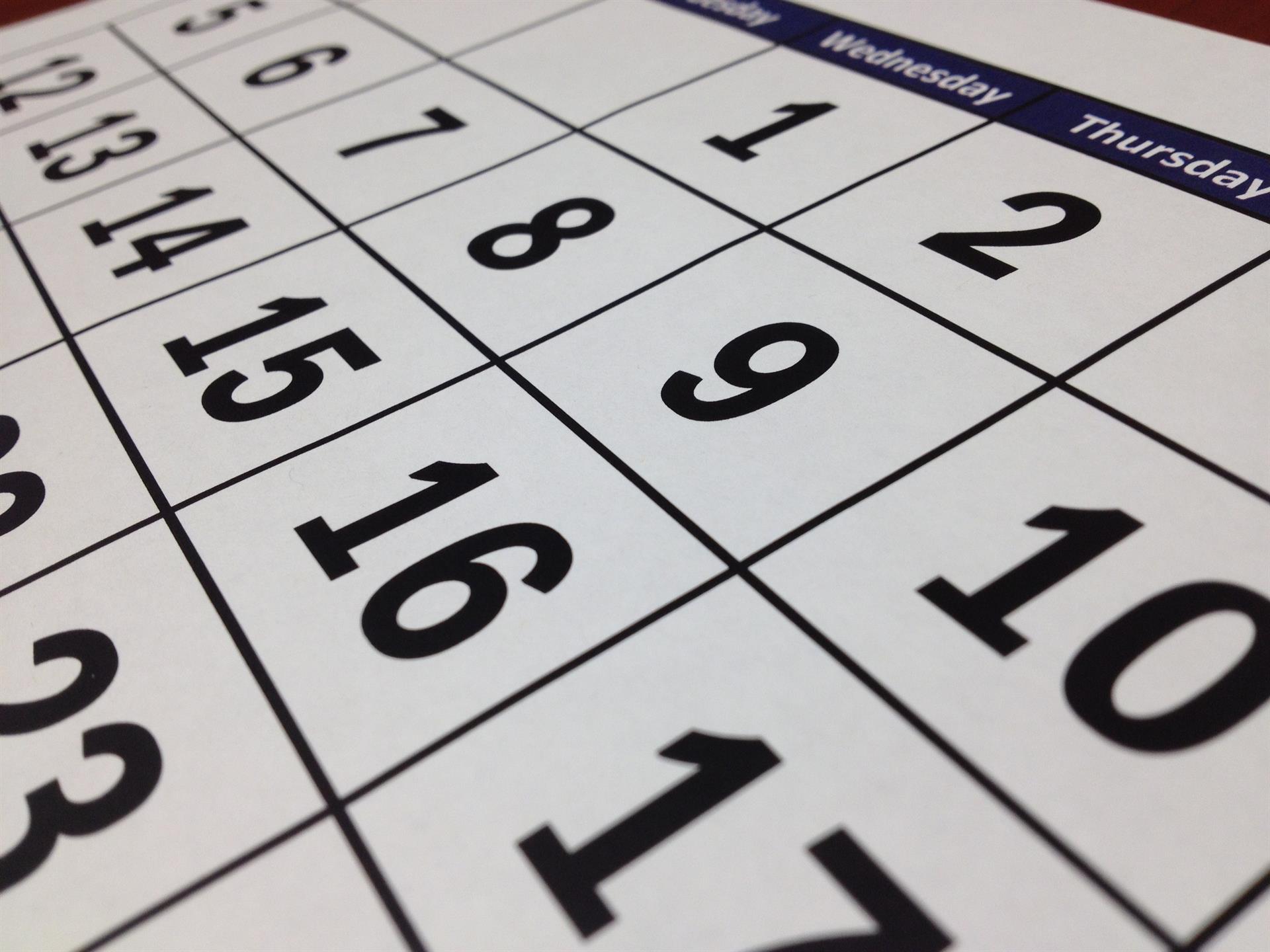 2019-2020 Academic Calendar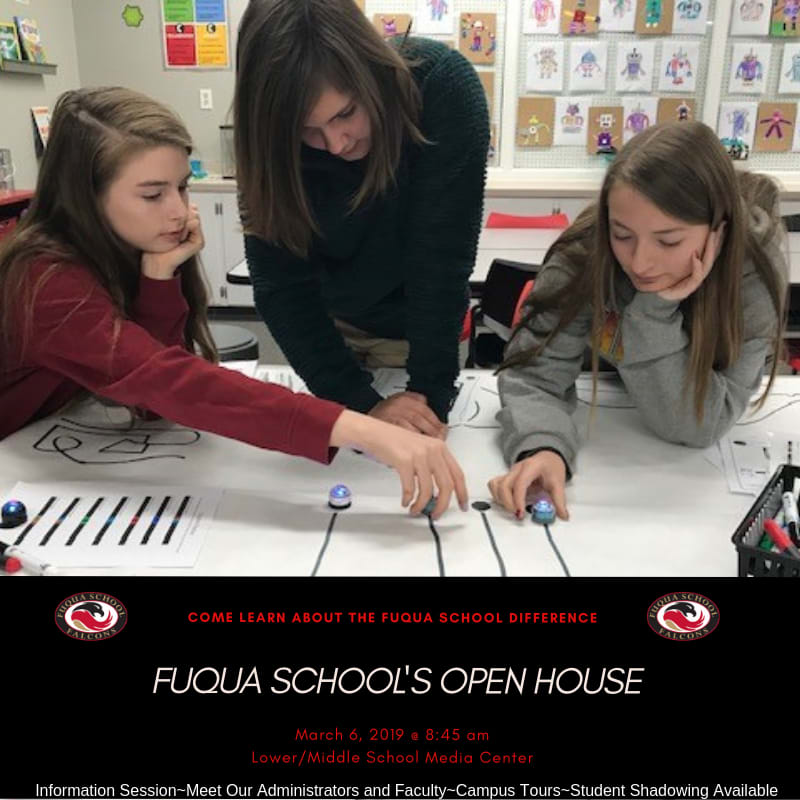 Wednesday, March 6, 2019
Lower/Middle School Media Center
8:45 AM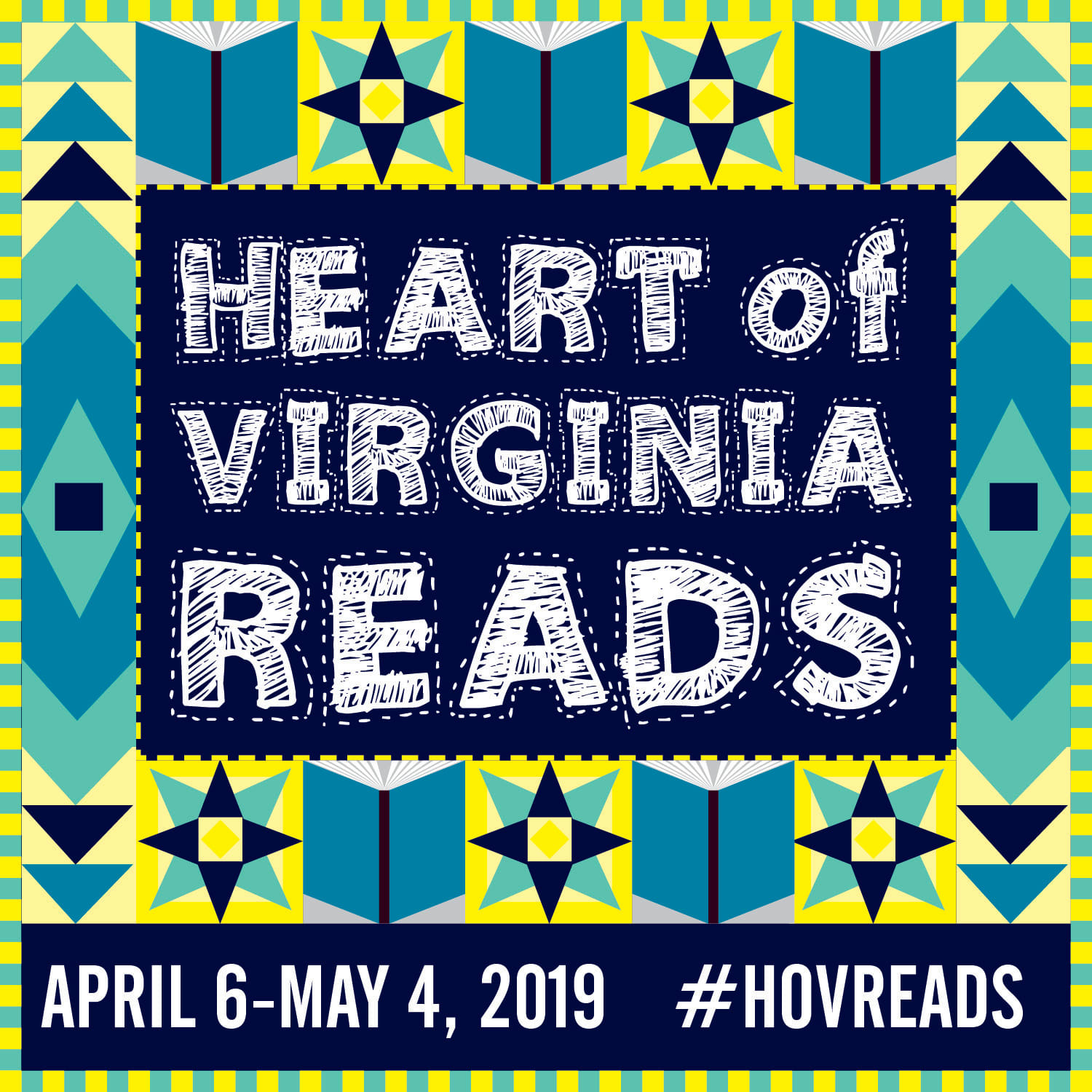 Fuqua School is excited to be part of the Heart of Virginia NEA Big Read event! Our Readers' Club, English Honor Society, and 11th-12th grade English classes will examine this year's Big Read book, Burning Bright by Ron Rash. We will continue the discussion with an on-campus colloquium in late April. The Big Read event kicks off on Saturday, April 6. If you're interested in being part of this event, please click here for more information.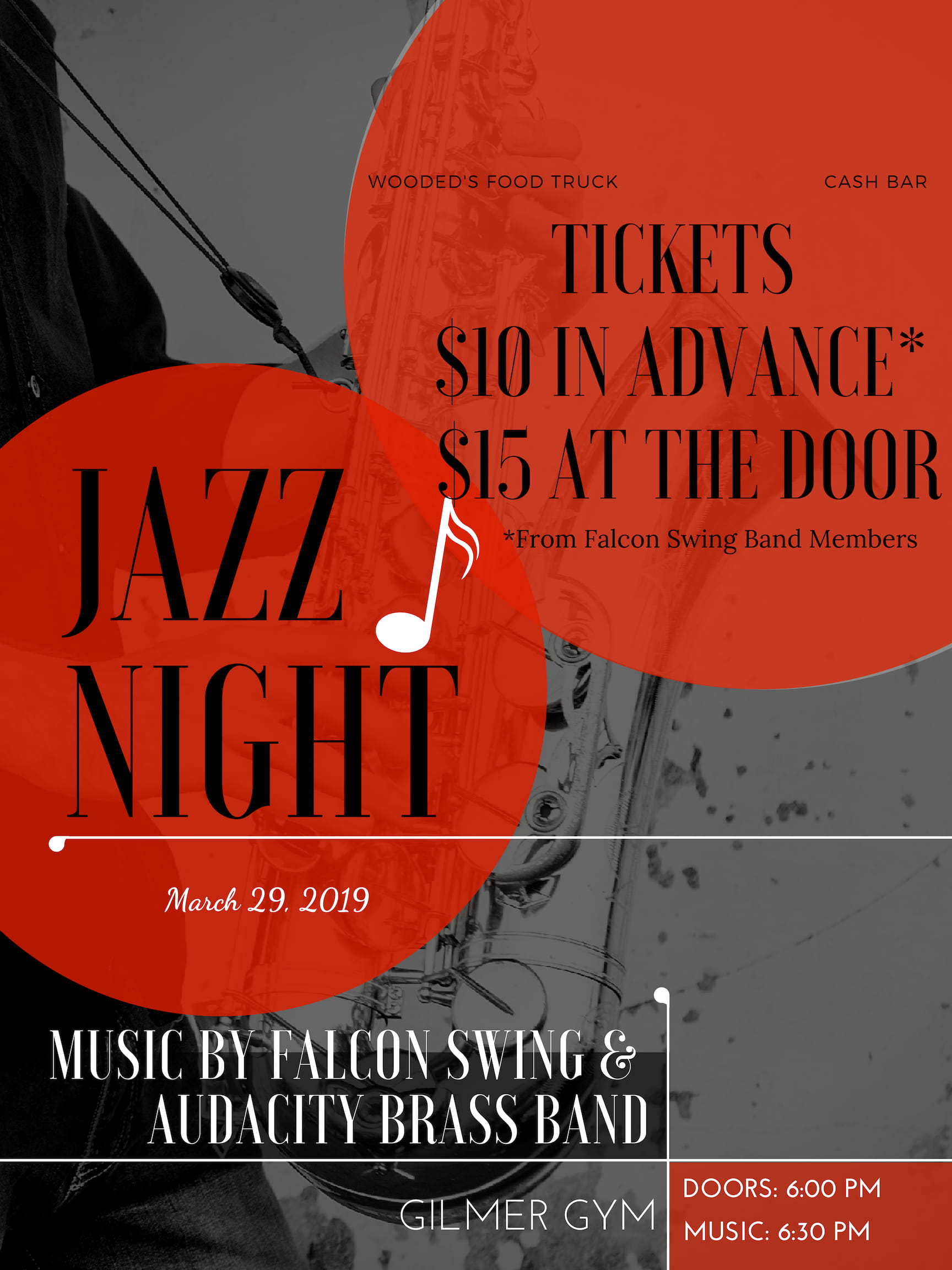 Friday, March 29, 2019
Doors Open: 6:00 PM
Music Begins: 6:30 PM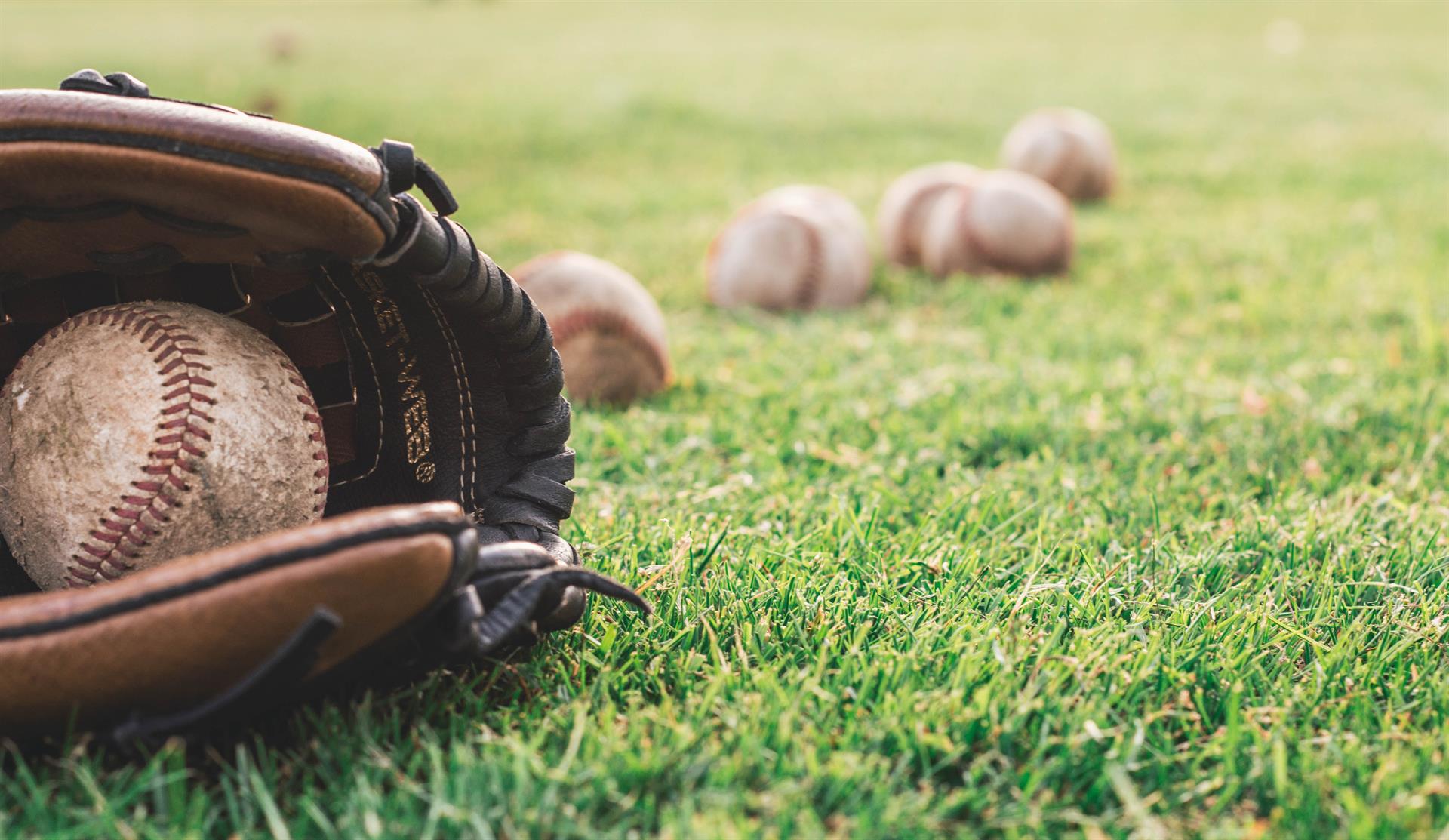 Spring Sports: Baseball, Softball, Lacrosse, Golf
Spring Sports Pictures:
Monday, March 4th
Winter Sports Awards:
  Wednesday, March 6th,11:20-Gilmer Gym
All Spring Sport Participant Physicals due immediately.
Please check Rschool for sport team schedules and updates! 
Regular Season Pass Cost:
Student Yearly $25, Adult Yearly $50, Family Season $50, Family Yearly $150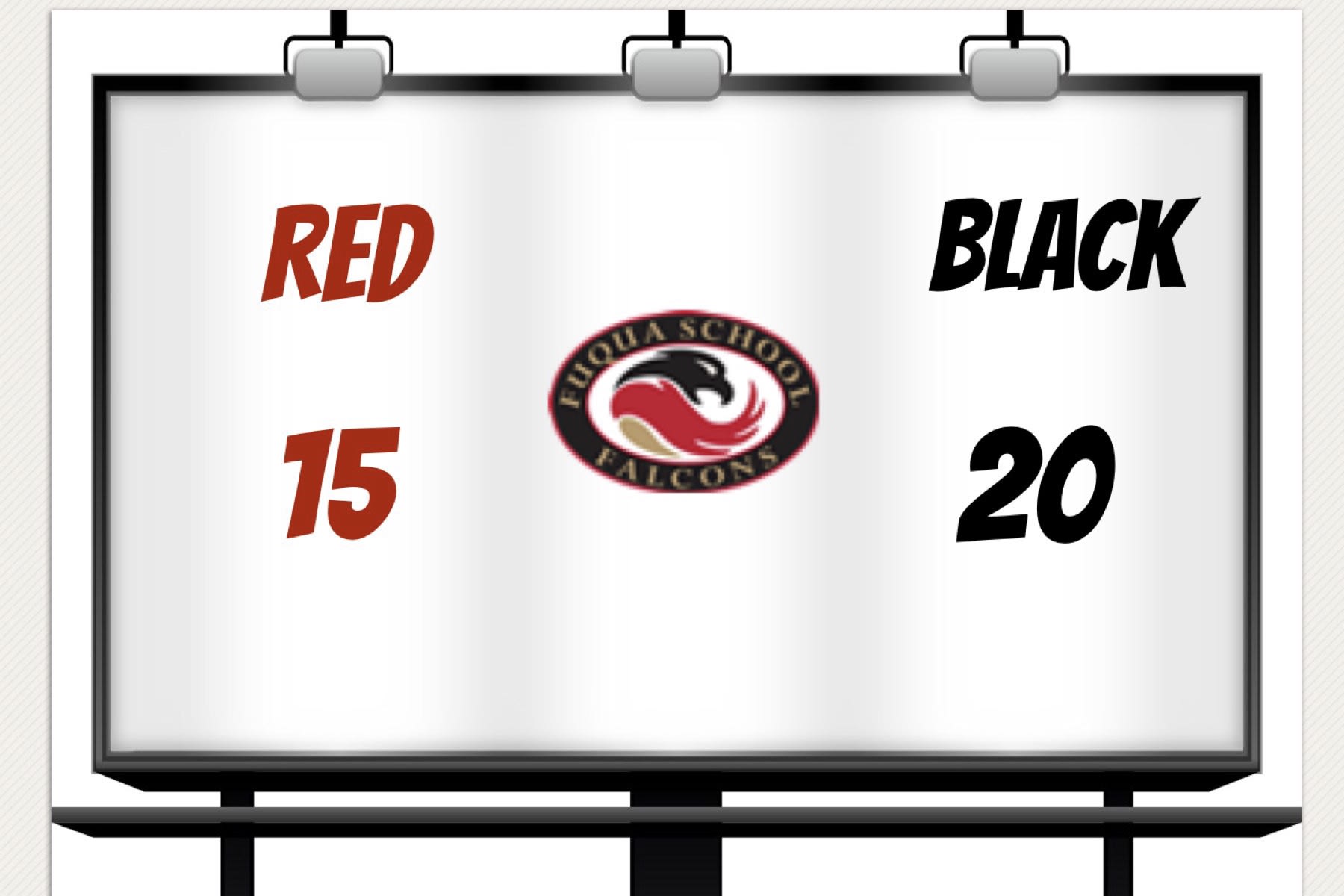 PTSA Corner
Calling All Runners, Walkers & Rollers!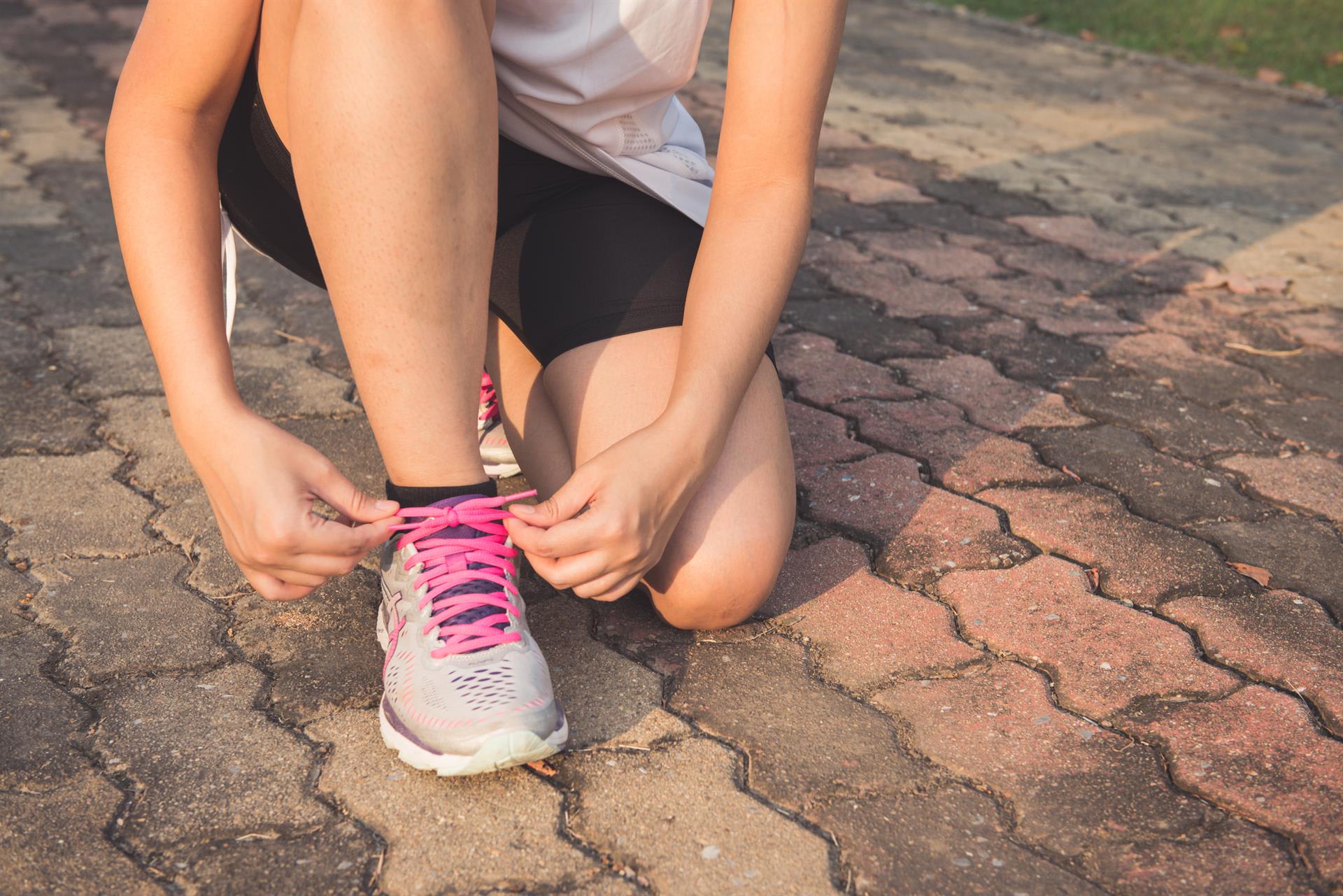 Plan to join your PTSA on Saturday, March 23, at Longwood's First Avenue Field for the Community Color Run: If Life Gives You Color, Run with It! Packet pick-up begins at 8:30 AM, with Color Run starting at 9:00 AM, venturing through the Avenues of Farmville. Sorry, no pets permitted. Online registration coming soon!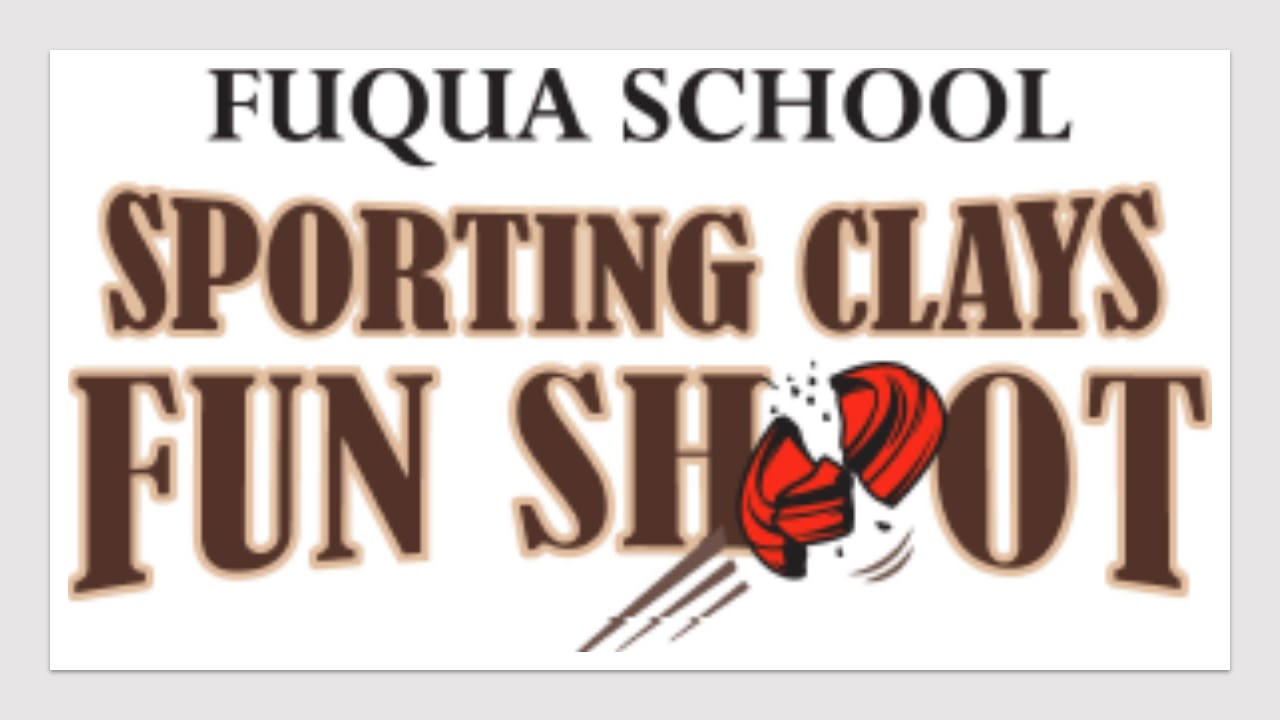 Saturday, March 23, 2019
To register or sponsor, click here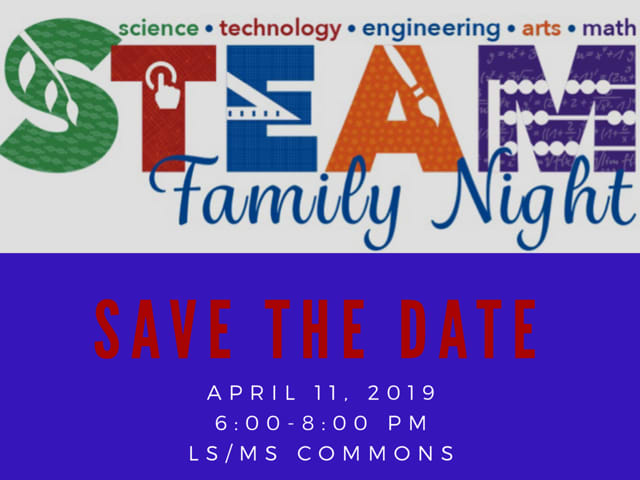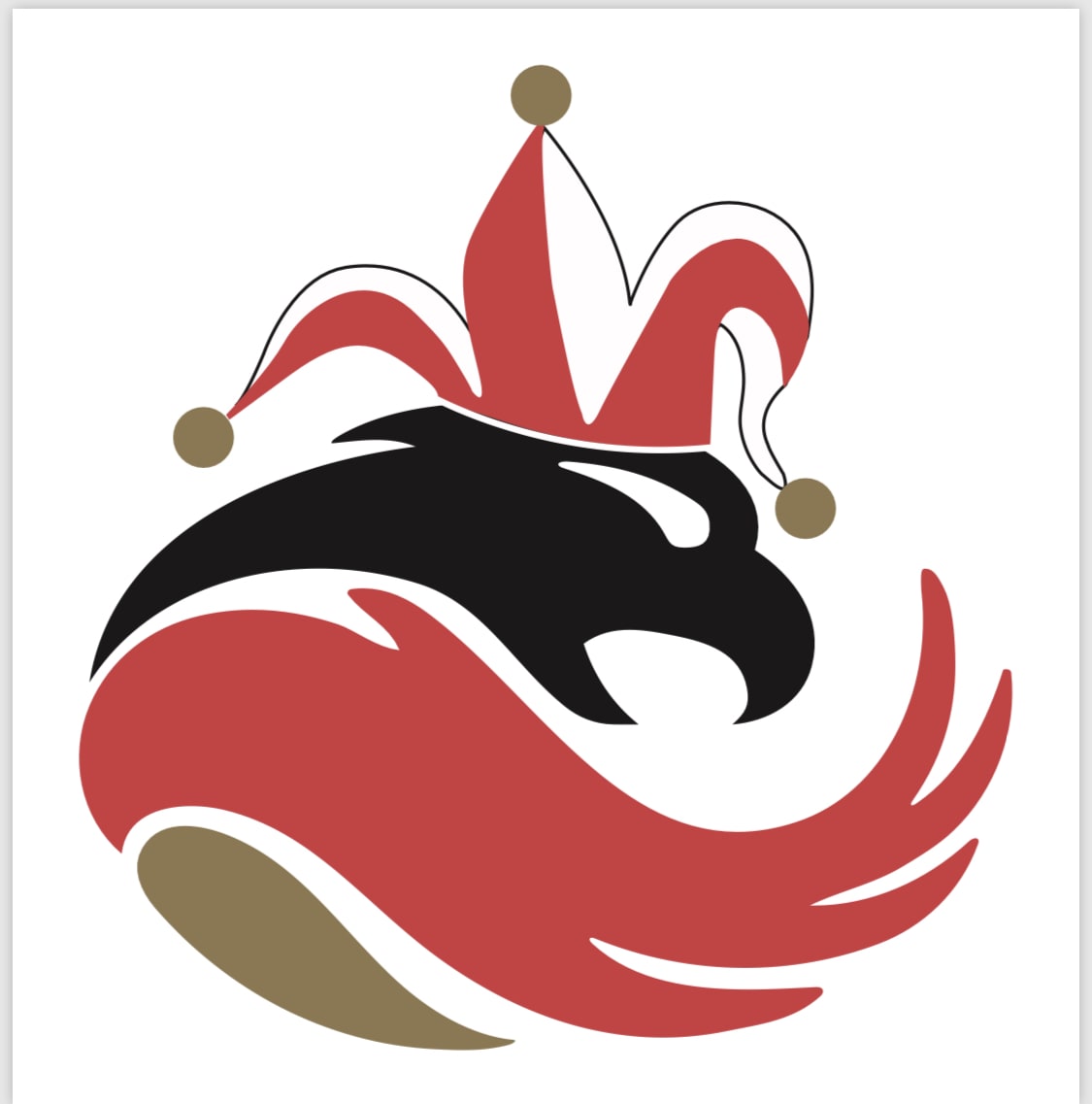 Save the Date!
Friday, April 12, 2019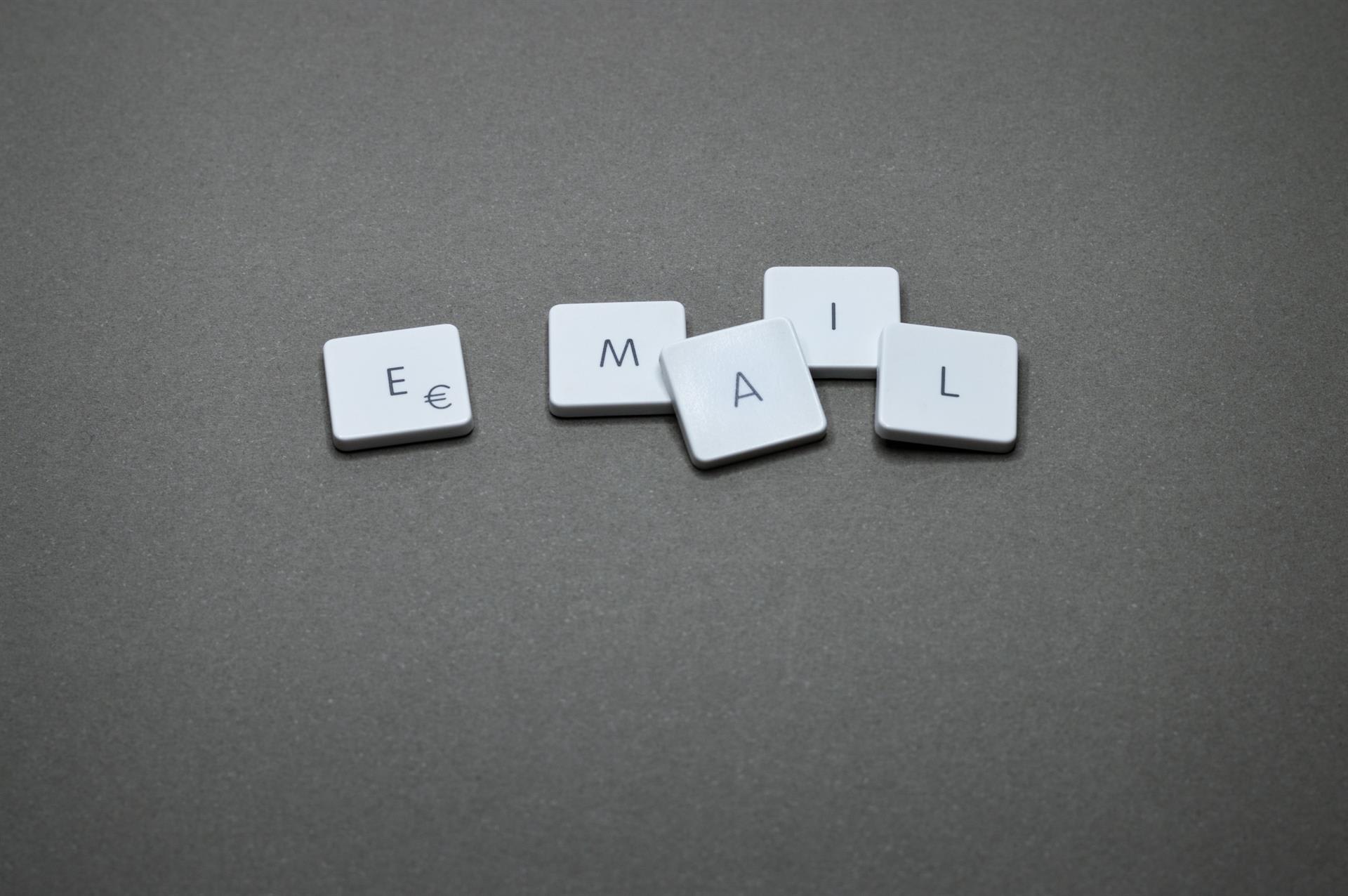 Share every Falcon Flyer with your family and friends. Send their email to FalconFlyer@FuquaSchool.com and they will be added to our Falcon Flyer guest list. Don't miss a Falcon Flyer...previous editions are available under Fuqua School Publications!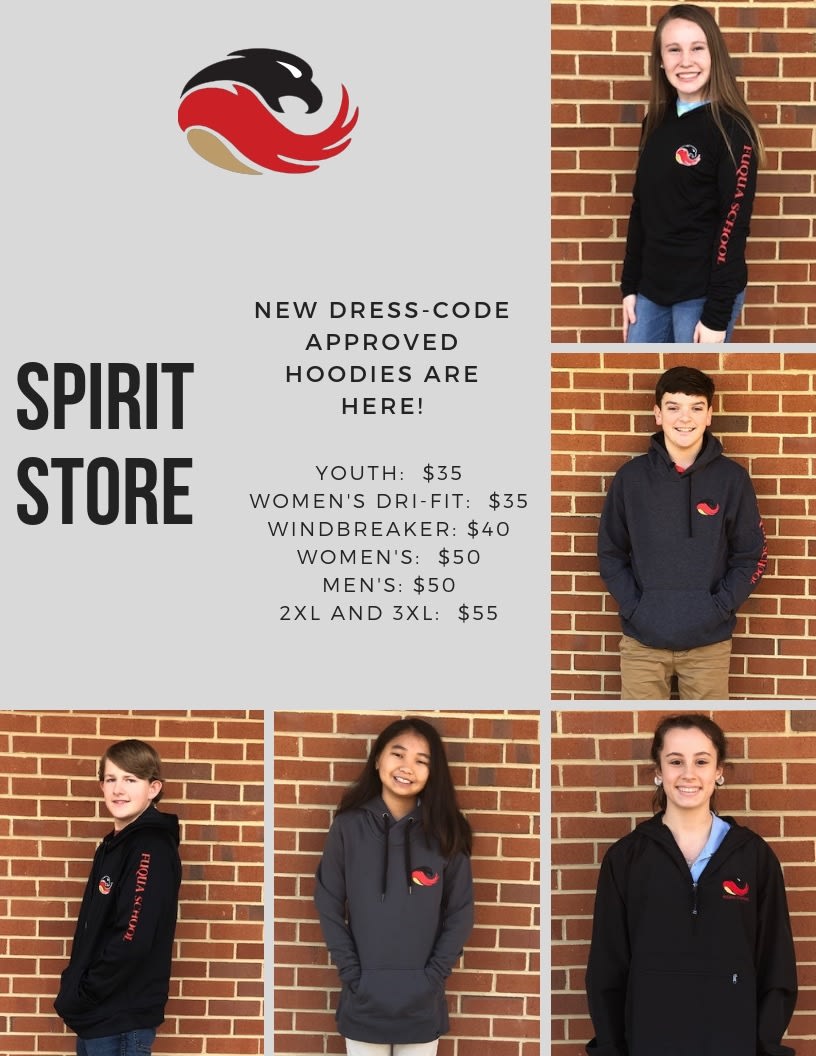 Request to Use Falcon Logo, Etc.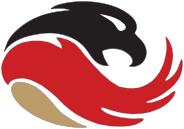 For information on To Use Falcon Logo / Fuqua School, click here. Vendors must have a signed copy of the request to use form before creating any items and must be approved by John Melton.
Connect with Us on Social Media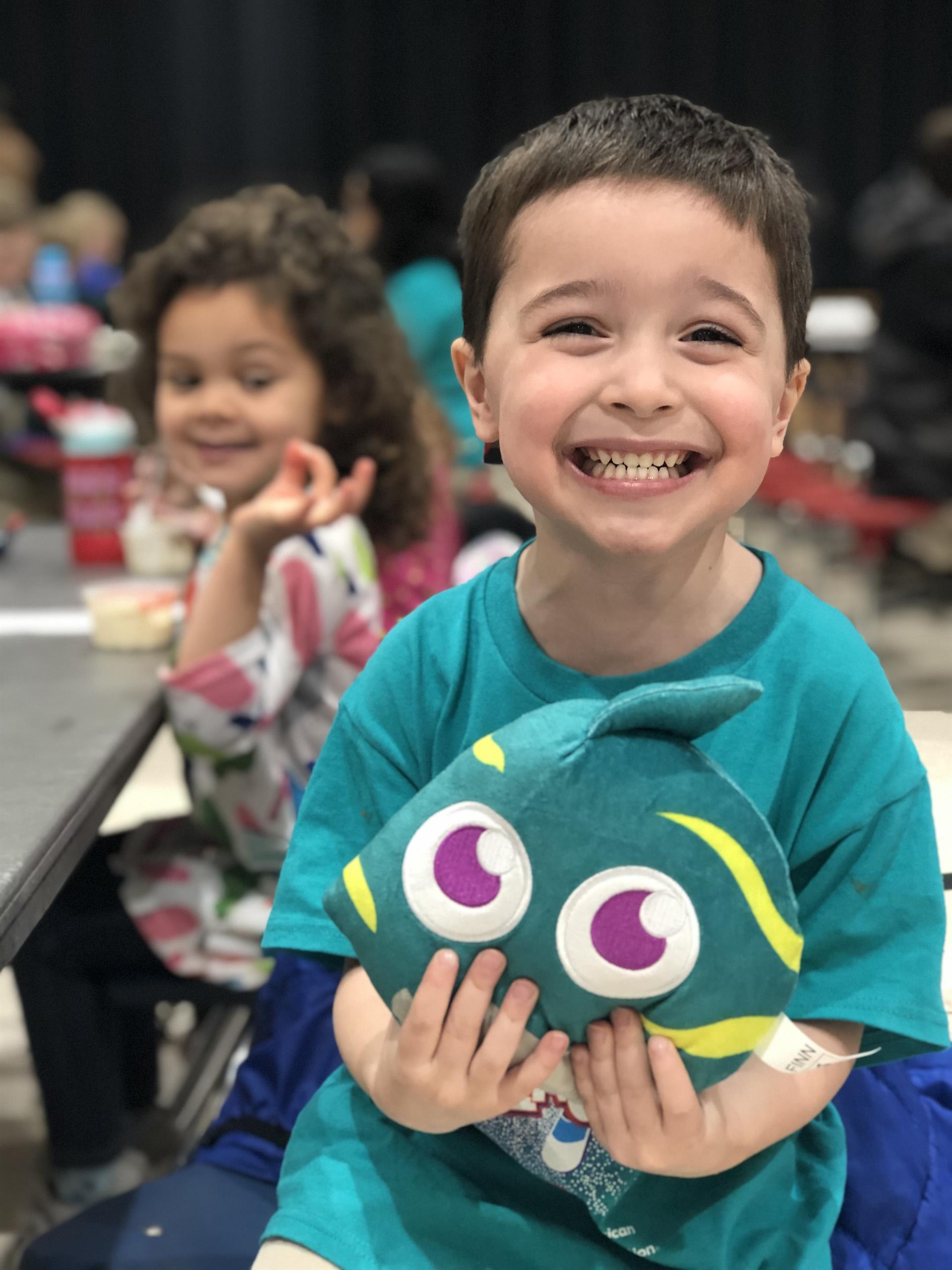 Dear Fuqua Family,
Re-enrollment season is in full swing and will end on Friday, March 22. Please log in to Parents Web on or before March 22nd to complete re-enrollment so you can benefit from having your $350 enrollment fee applied to tuition for the 2019-2020 school year.  This year we will also be offering special incentives to families who re-enroll on or before March 22nd. Please be on the lookout for these new and fun incentives that will be posted on the School's Facebook and Instagram.  The first was posted last Monday!
Our ability to keep the program strong and the tuition moderate relative to other similar independent schools depends on two things: keeping the school as fully enrolled as possible and meeting our goals for voluntary giving.  A fully enrolled school benefits everyone -- students, tuition payers, and faculty.  Thus, we would like to ask every family to be sure to recommend the school to friends, acquaintances, and co-workers.  Urge them to come in to experience the positive spirit, engaged learning, and warmth which pervade our atmosphere.  We will be hosting an Open House on Wednesday, March 6, at 8:45 AM in the Lower/Middle School Commons.  Please spread the word!
Finally, we will host our 3rd Annual Sporting Clays Fun Shoot on Saturday, March 23rd.  Please join us for an enjoyable day of sporting clays, wobble, and five stand targets as well as an opportunity to win a Pelican Cooler that has been generously donated by Appomattox River Company.  Please click on the link above to register for the shoot, sponsor the shoot, and/or purchase raffle tickets.
Go Red!
Go Black!
GO FALCONS!
John Melton
Head of School
Jennings Custis Appointed Upper School Head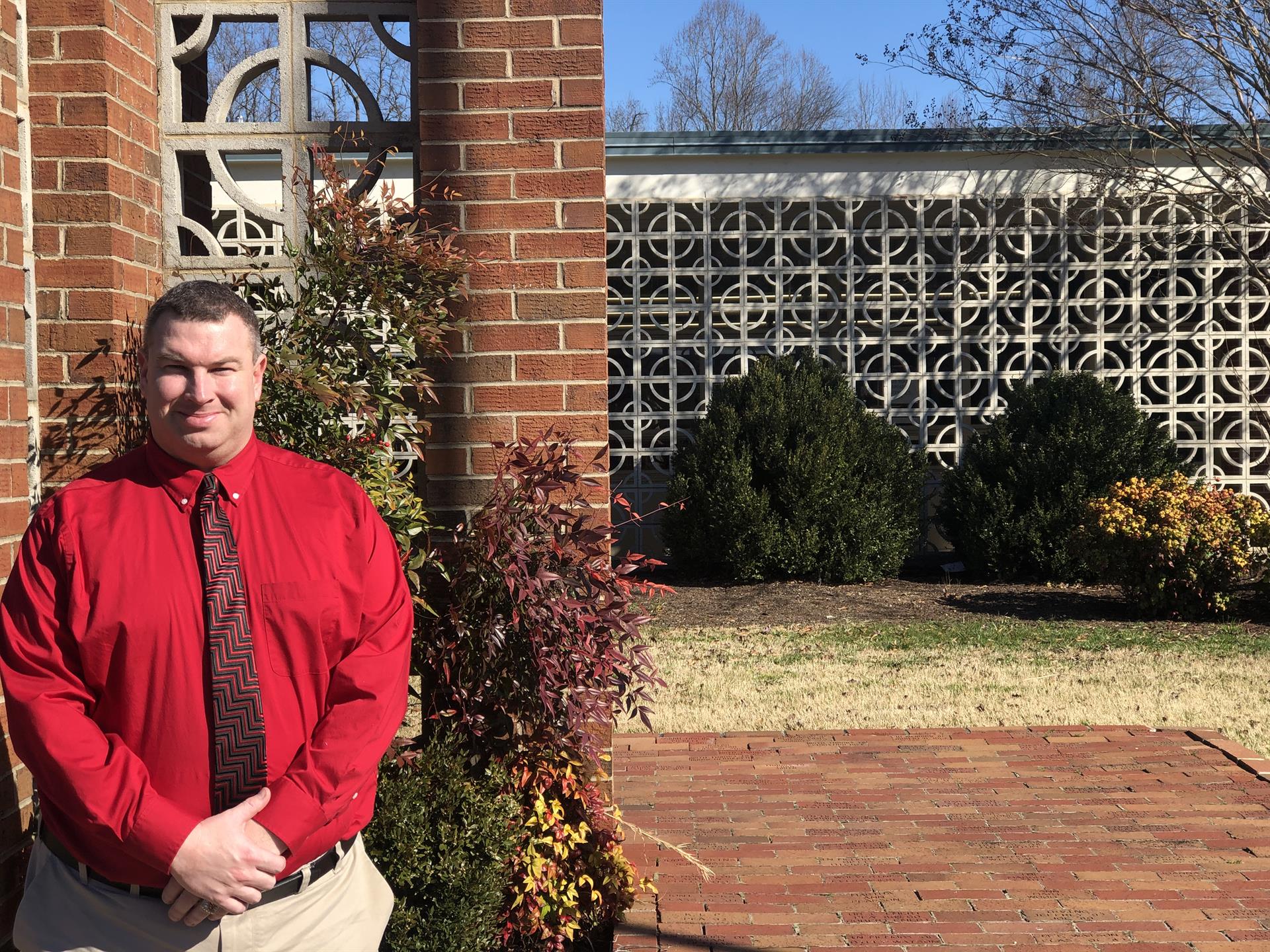 We are excited to announce the hiring of Jennings Custis as Upper School Head of Fuqua School for the 2019-2020 school year. Mr. Custis, a native of the Eastern Shore of Virginia, joined the Fuqua Family in 1999 after completing his Bachelor of Arts in Political Science and Classics at Hampden-Sydney College and earning a Teaching Certification through Longwood University.  During his nineteen-year career at Fuqua School, Mr. Custis taught both middle and upper school, coached, and most recently served as the College and Career Counselor and Interim Upper School Head.  Throughout his time at Fuqua School, Mr. Custis has earned a reputation as a skilled and engaging teacher who uses the power of "story" to capture the hearts and minds of his students.  A self-proclaimed eternal optimist, Mr. Custis' positive energy is contagious and buoys all of those he encounters.  His extensive knowledge of the Fuqua School Community and his ability to maintain close relationships with scores of graduates are testaments to Mr. Custis' enduring commitment to the black and red.
During the last three months in his role as Interim Upper School Head, Mr. Custis has demonstrated superb organizational and communication skills, a strong aptitude for bringing problems to creative and student-centered conclusions, and a willingness to learn and grow as a leader.  The upper school faculty and students have responded positively to his optimistic and engaged "lead by example" style of rallying those around him.  Being an excellent listener who is fair and consistent, building bridges, being highly visible, and having a clear vision for the future are all qualities that Mr. Custis has identified as key to his style of leading. About his new responsibilities, Mr. Custis states, "I have been a member of the Fuqua Family for the past nineteen years and I am eager and looking forward to this new opportunity. I hope to make a positive contribution to the school community and faculty."
In his new role as Upper School Head, Mr. Custis will continue to teach senior government and serve as the College and Career Counselor.  He will benefit from additional administrative support as he skillfully balances these important roles and leads the Upper School.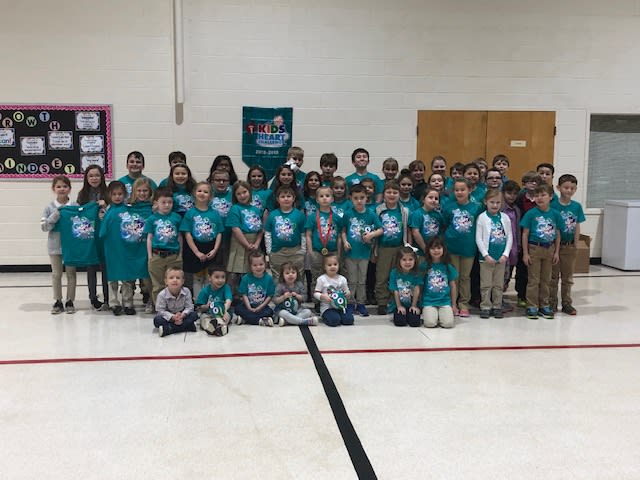 During the last week in January, Lower School students participated in the American Heart Association's Jump Rope for Heart. Students raised over $8,000 in this event. On February 22, Lower School PE teacher, Dawn Schmidt, hosted an ice cream sundae bar for all Lower School students to celebrate their amazing fundraising efforts, as well as their participation in the event. Students who earned t-shirts by raising $50 or more wore their t-shirts to school. The sundae celebration also included Jeanne Snyder, Director of the Youth Market for the American Heart Association. We are so proud of our students for raising money for such a wonderful cause and we are especially proud of Everett Farrar, who earned a medal for being the top fundraiser in the Lower School. All of the Lower School students are heart heroes and have made a tremendous difference in the life of children suffering from heart disease.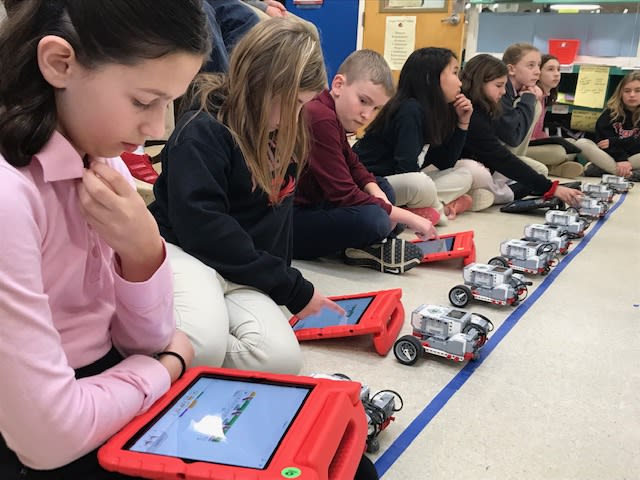 Essential team-building and problem-solving skills, allowing students to explore their creativity and learning basic programming skills, are a few of the many benefits robotics offers Fuqua students. Robotics plays a big role as part of our STEAM programming this month as sixth-grade students in Mr. Layne's class are exploring LEGO robotics. Students first learned the basics and parts of the robot and then they worked in small groups to create and program their robots. Students are now experimenting with their programming. The robots can go back and forth or turn and go in circles. They can even speed up or slow down, which is ideal when they participate in robot races (seen in picture).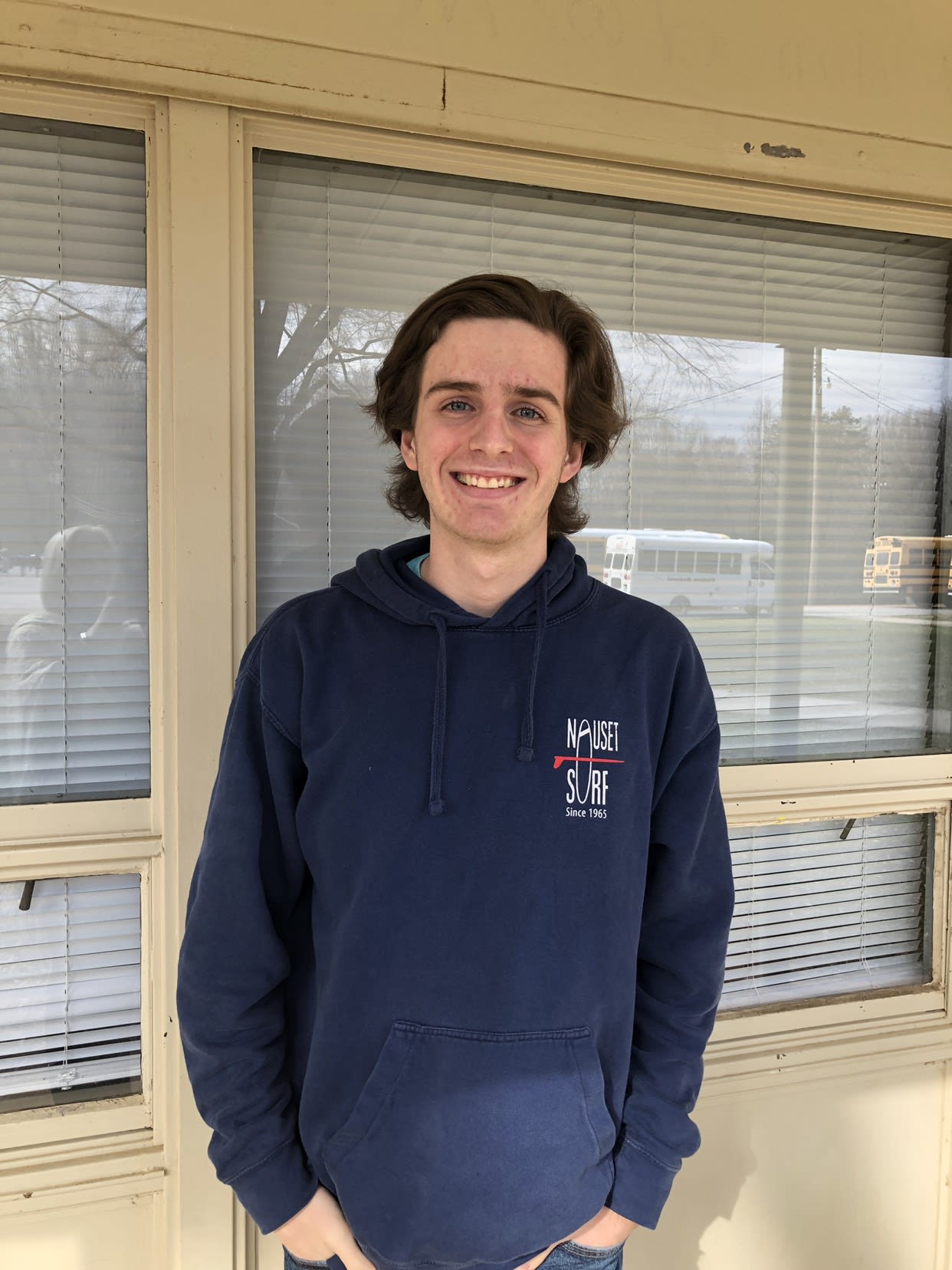 Recently, Fuqua School senior, Christian Huggard, earned the chance to act in Hampden-Sydney's production of Shakespeare's Coriolanus. The play recounts the tale of a Roman general's rise to power and his tragic fall. According to Huggard, the practice schedule has been intense, demanding many late nights and hours of rehearsing. Huggard has previously had leading roles in several Fuqua productions as part of Mr. Womack's theater program. He has also pursued theatrical roles in Waterworks Players and performed in the HSC Men's Chorus. The members of the Fuqua Reader's Club and English Honor Society are planning to attend Coriolanus Friday, March 1 to support their fellow classmate in the play's final performance. The play begins at 8:00 p.m. and admission is free.
L/S & M/S Welcomes a New Recycling Program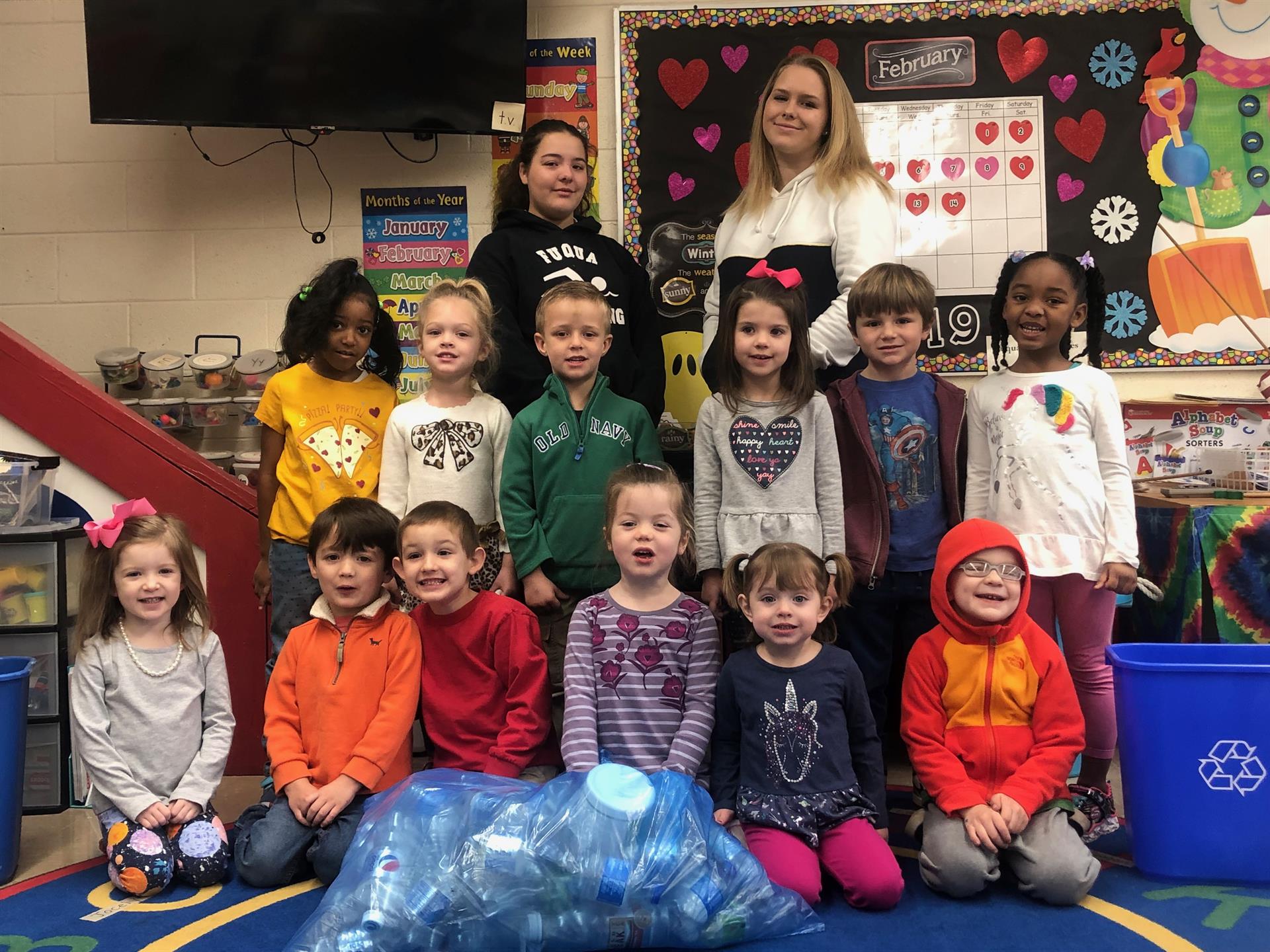 On February 14th, the PK-4 students had a visit from 8th grade students, Caylen Copley and Chloe Smith. Caylen and Chloe came into the classroom to discuss the new recycling program at the Lower and Middle School. The girls had prepared a PowerPoint presentation that talked about the benefits of recycling. The children learned about items that we will be recycling in our classroom, as well as why recycling is important to our community and earth. The PK-4 children are very excited about our new recycling program here on the Lower and Middle School campus.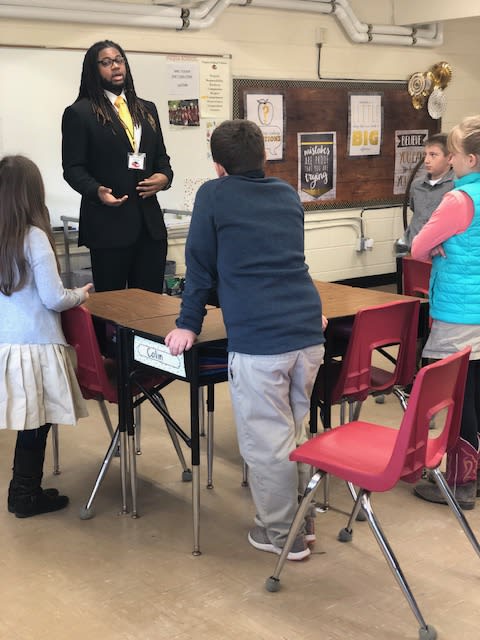 Fuqua Lower School students ended Black History Month with a special guest from Longwood University, Norman Hurt. Mr. Hurt spoke to Mrs. Krystal Tucker's 4th grade class and discussed the Swahili culture and language. He also taught the students an African dance and chant. Both the dance and chant are rituals that have been used for generations during African holidays and celebrations. The students were intrigued by Mr. Hurt's enthusiasm and love for the African culture and asked him to return soon to teach them more!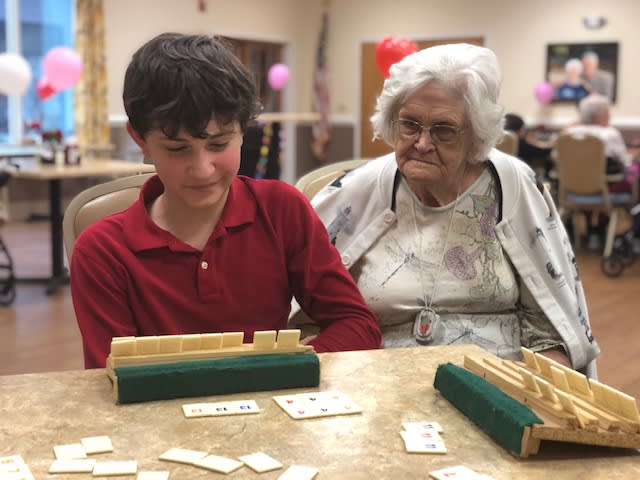 Several 6th grade students visited The Woodland last month to participate in Game Day with the residents. Students played Uno, Bingo and Rumikube. The residents taught the middle schoolers tricks for each game and, while competitive at times, the game play was fun and lighthearted. We look forward to returning to The Woodland in March for an ice cream sundae social.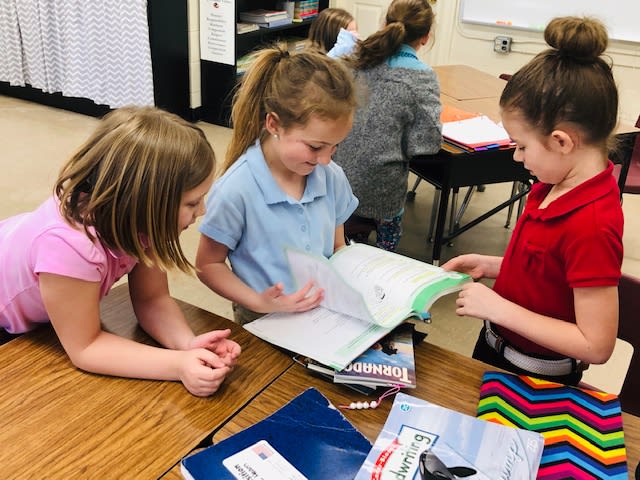 Lower School students saw many changes during the month of February. Students in grades 1, 3, 4 and 5 visited their new classrooms and met their new teacher for next year. Rising 6th graders experienced middle school and met their teachers, visited the classrooms, checked out the lockers and even ate lunch with current middle school students in Gee Price. Everyone seemed to enjoy the visit to get ready for the 2019-2020 school year!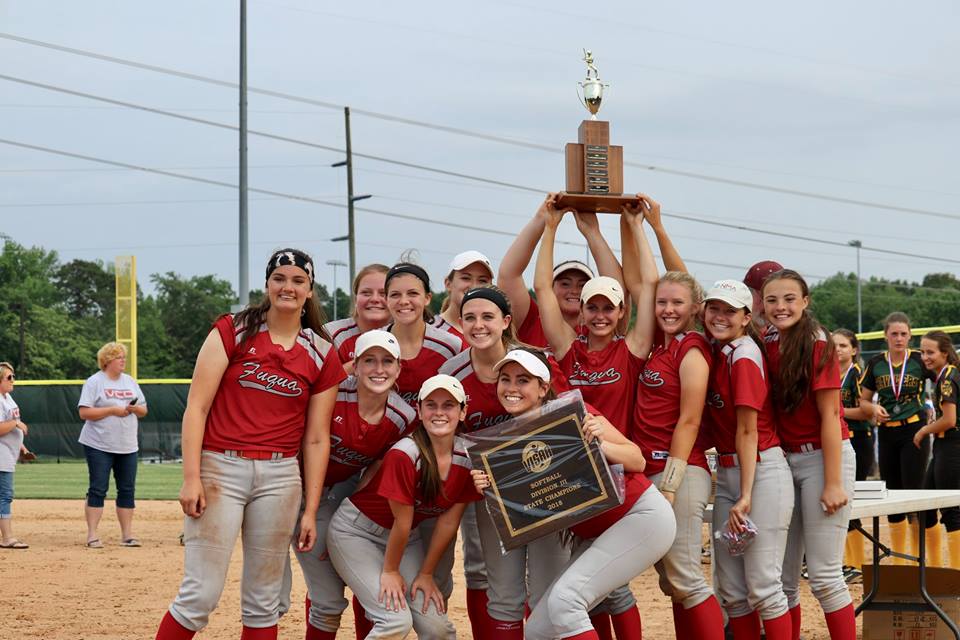 Last year, our varsity softball team won the state championship by defeating Kenston Forest School 17-2, even after a rain delay forced them to play the semi-final and final games in one day. This year the team is working to win another state title. The Falcons have lost players who graduated in 2018, including Lexi Marzloff, Jordyn Harris, and Tori Case, players who helped to secure the championship. However, ten of last year's players are returning this season, eight seniors and two juniors, and all are assets to the team. Looking ahead, junior, Carmen Reynolds predicted, "We are going to have another tough schedule, and we are going to have to work together to achieve our goals." The first tournament for the team is scheduled in Appomattox this weekend, Saturday, March 2, at 2:00 PM. Then, the Lady Falcons will be off and running in their efforts to defend their title.
USDA Representative Visits 2/3 Students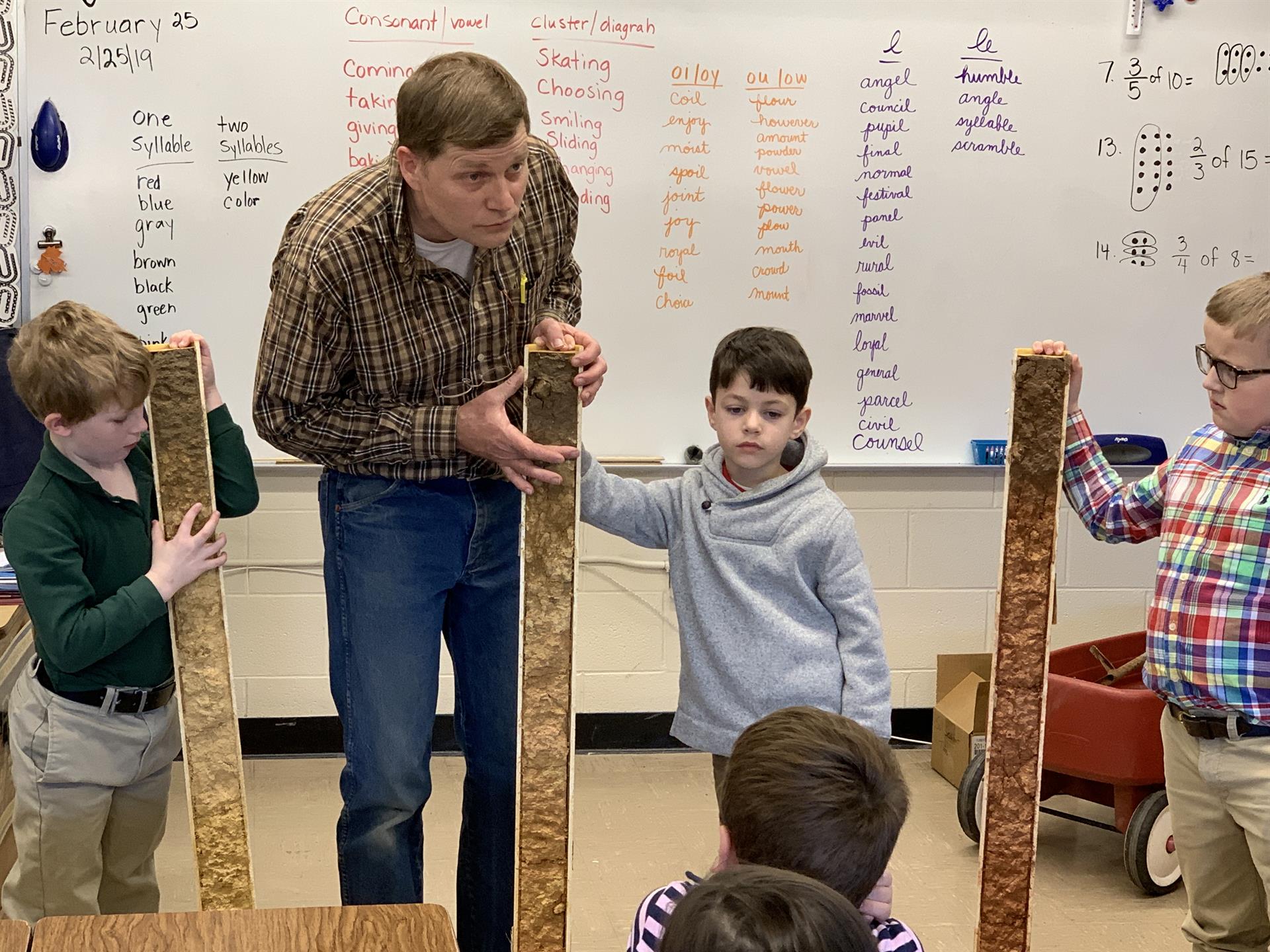 On Monday, February 25, Mark Estes from the USDA (PEA class of 1989) spoke to the 2/3 classes about soil and rocks. Students were shown tubes that contained soil and water that demonstrated weathering. Students also observed a soil sample from Prince Edward County and discussed the importance of soil and soil conservation. Each student was able to obtain soil samples from the front lawn at Fuqua School. Mr. Estes and his presentation helped our 2/3 students extend their current soil curriculum in science and helped bring it to life.
"Skeeter" Fore Golf Tournament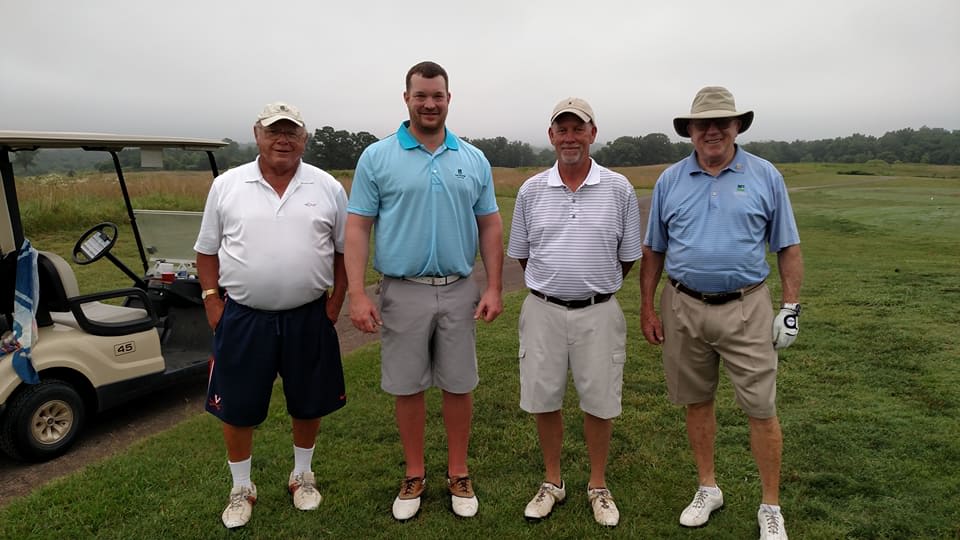 Alumni, Family and Friends,
With the continued leadership of John "J" Fulton '80 and Scott Sprouse '00, the Alumni Office is gearing up for this year's exciting "Skeeter" Fore Golf Tournament! We encourage you all to help us achieve our goal by making plans to join us on Saturday, June 15, 2019. All alumni, friends and family are invited! Again, this year we will hold the tournament at The Manor Resort Golf Club. We appreciate the Manor hosting our event and look forward to playing on their beautiful course. 

If you have never played in the "Skeeter" Fore Golf Tournament, this is the year to start. Our goal is to have 25 teams playing. This is a "Captain's Choice" tournament with an 8:30 AM shotgun start. Coach Fore's team holds last year's title and welcomes you to come out and challenge them for the title this year. Pull out those yearbooks, find three friends, dig out the clubs, and make a day of it! The entry fee includes: 18 holes of golf, cart service, lunch, and great prizes. Teams must register in advance, so start putting together your team and register early to take advantage of the Early Specials.  Register by clicking the link below, online at www.fuquaschool.com under Alumni or you can contact Tammy at 434-392-4131 ext. 235 or franktm@fuquaschool.com.
Rising Freshmen and Parent Night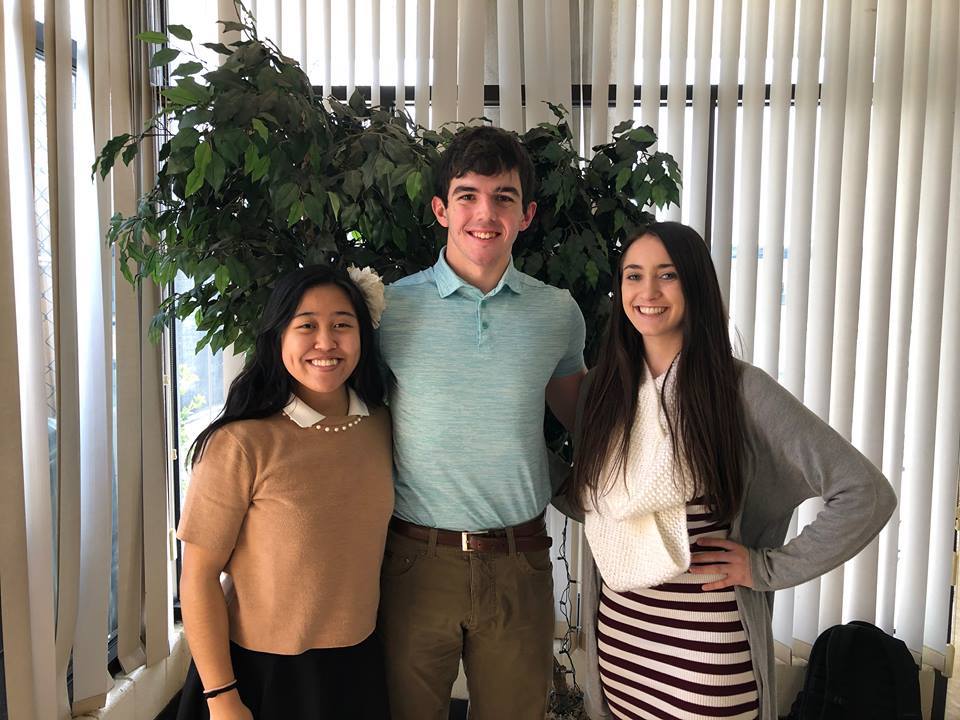 On Monday, Feb. 25, rising freshmen and their parents gathered in the Upper School Library to preview what the fall of 2019 would look like for them. Head of Upper School, Jennings Custis, explained to those gathered that the curriculum offers many options for students pursuing different post-graduation paths. Custis described the block scheduling utilized at the high school level and encouraged all the rising freshmen to challenge themselves by choosing a wide range of courses and becoming involved in campus activities. He also informed the students that they would each meet individually with him at the end of this semester to discuss plans and course preferences. Several seniors, including Isaac Drummond, Maggie Encarnacion and Irene Thorton, spoke about the value of their off-campus externships learning about ministry, pediatrics, and political organizations, respectively. As the program concluded, Head of School, John Melton, commended Mr. Custis for his success in matching so many students with such unique, real-world learning opportunities. Afterwards, parents and students had the opportunity to mingle with the Upper School faculty to ask questions and become better acquainted.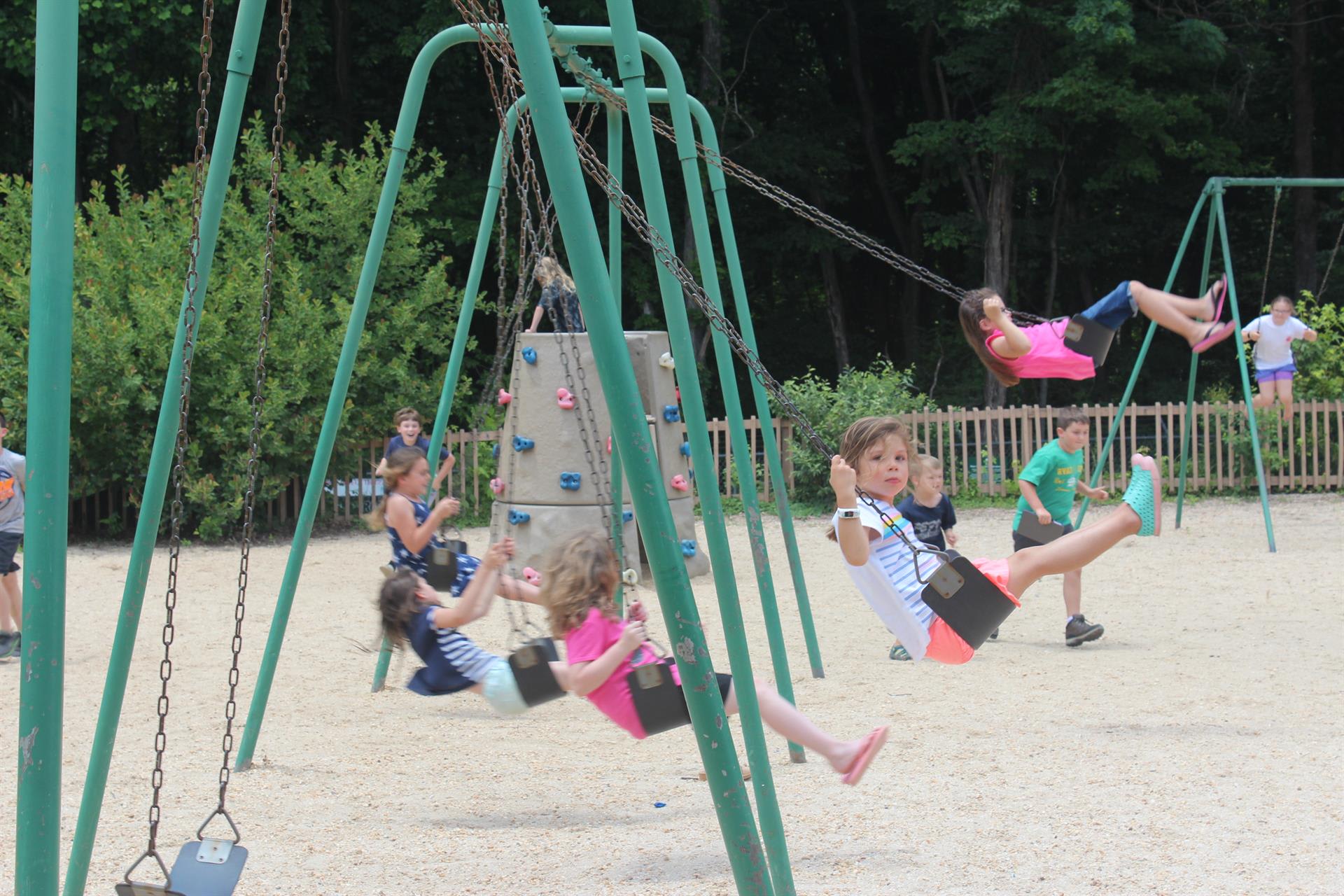 Fuqua School is the place to be in the summer! Fuqua offers a variety of summer camps, daycare options, and poolside fun. Summer camps have been a tradition for the school for quite a few years with options for grades PK through high school. From sports to math to cooking, there are camps that every child will enjoy. Junior cheerleader, Mary Katherine Kendall, assists with the cheerleading camps and commented, "I love getting to help teach these little girls, who look up to us. Cheerleading camp is one of the highlights of my summer."
The Falcon Care summer program is a great option for kids to have a fun summer. Every week, our Falcon Care has a theme for crafts and activities. In addition, the children take a local field trip each Tuesday, and spend sunny afternoons at the Fuqua School pool. While taking advantage of Falcon Care, your child does not have to miss out on the fun of summer camps. Camp instructors and Falcon Care supervisors work together to ensure your child has a great summer.
The Fuqua School pool is open to the community. Open daily, you can opt to pay the daily rate or purchase a membership for the summer. Our pool is fully staffed with certified lifeguards, and if your child is interested in becoming a better swimmer, the pool offers swimming lessons and participates in a summer swim-team league. There's no better feeling than jumping in the water at the Fuqua pool on a hot summer day. Fuqua also hosts other events such as pool parties for all ages and Zumba classes. Pool manager, Karen Barton, said, "Happiness is a day at the Fuqua pool!"
Fuqua School has plenty to offer you and your family for summer fun.
Contact Christy Murphy at murphycm@fuquaschool.com or check out the Summer Camps Brochure online to find out more details about summer at Fuqua School.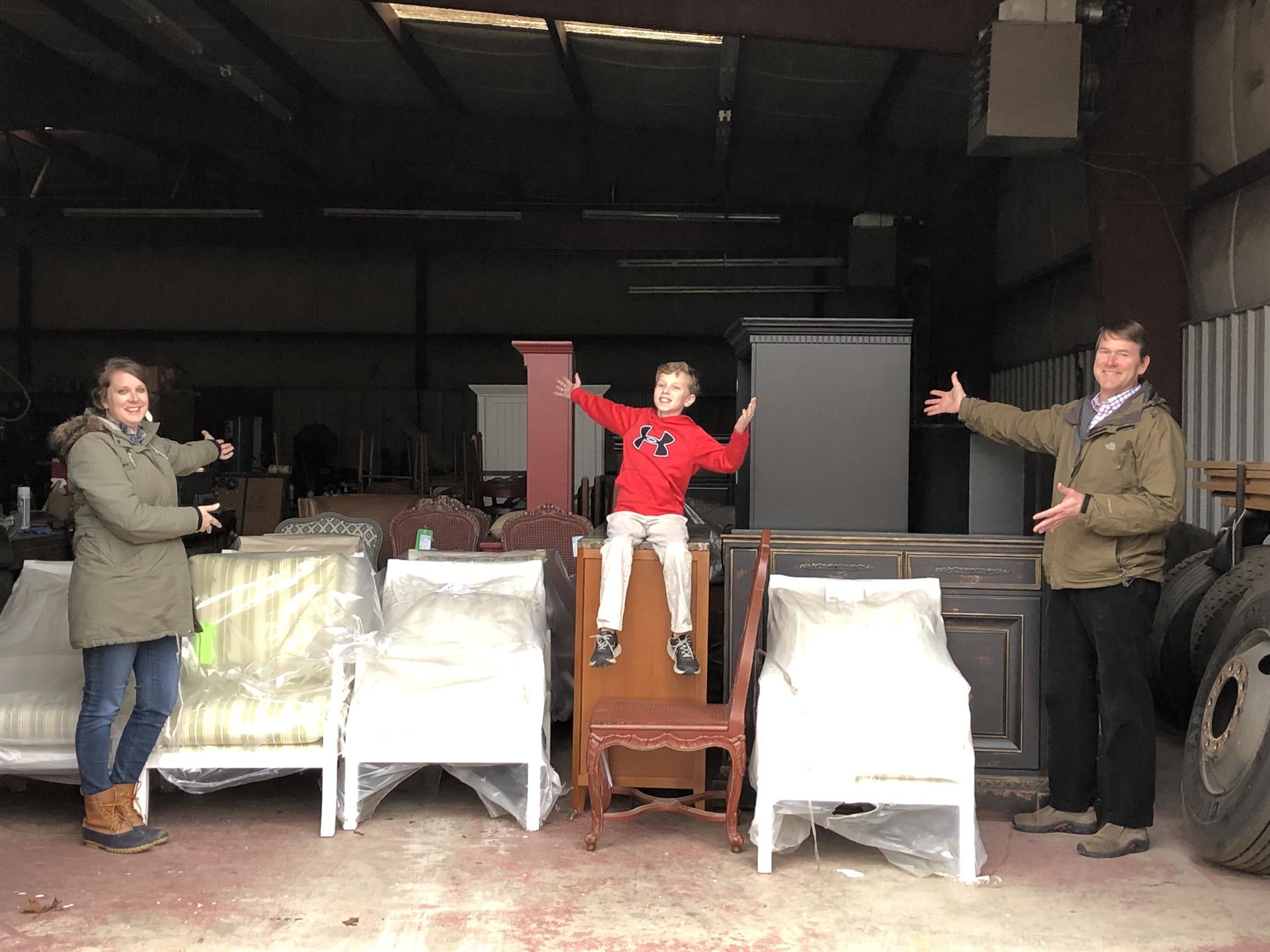 Don't forget to save the date, Friday, April 12, 2019, for our FalconFest!