Fuqua School Falcon Flyer - 12/01/2020

Fuqua Family,
This past summer, educational leaders throughout our great nation began to discuss and decide how best to tackle the many challenges associated with providing an education for our students in the midst of a pandemic; armed only with the collective experiences of the spring, a mandate to keep our students and staff safe and healthy, and a desire to provide students with the very best instruction both on-campus and if conditions require, online.

The spring taught us that a consistent learning platform, and best practices in utilizing technology in the classroom, were crucial to student success. The spring also taught us that our students needed to be provided with the proper tools in order to be able to be successful if learning from home. In addition, the spring taught us that communication is key to ensuring accountability, participation, and strong performance in the classroom.

As a result, our Board of Trustees made the decision to invest heavily in Google Chromebooks for our students and staff. Our Curriculum Team outlined plans for professional development and various workshops that included Google Classroom and a multitude of interactive
learning sites. Our division heads created schedules that took into consideration the teaching of all subject areas and any competition at home for shared sibling time on the computer and internet bandwidth.

The efforts of this past summer have now allowed us the opportunity to be ready and able to continue to keep our students and staff safe and healthy, to pivot from in-person to online learning temporarily, and to be in a position to help our students continue to be successful academically as we navigate these uncharted waters together as a team.

For this, as well as your partnership, your flexibility, and your support throughout this process, I am grateful.
Go Red! Go Black! Go Falcons!
Paul "Chance" Reynolds, M.P.A., Ed.S.
Head of School
Fuqua School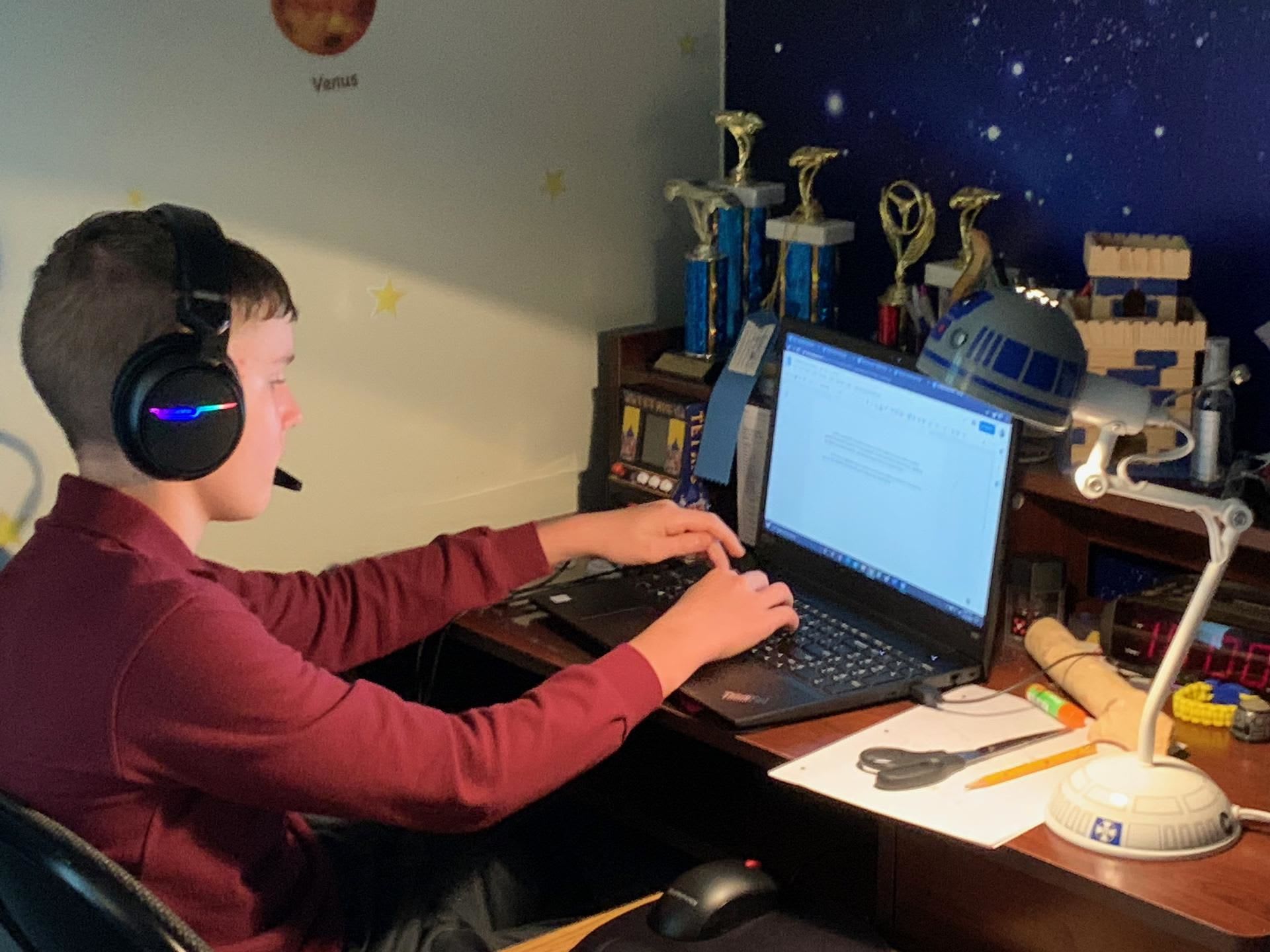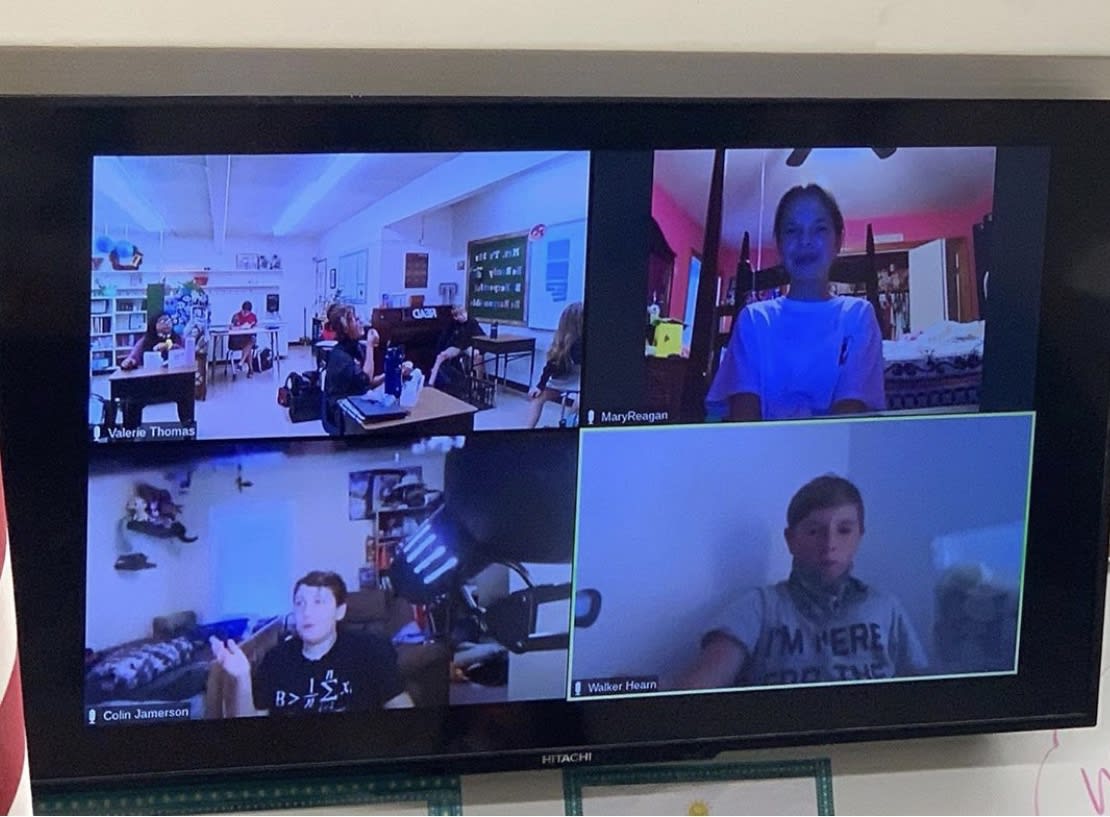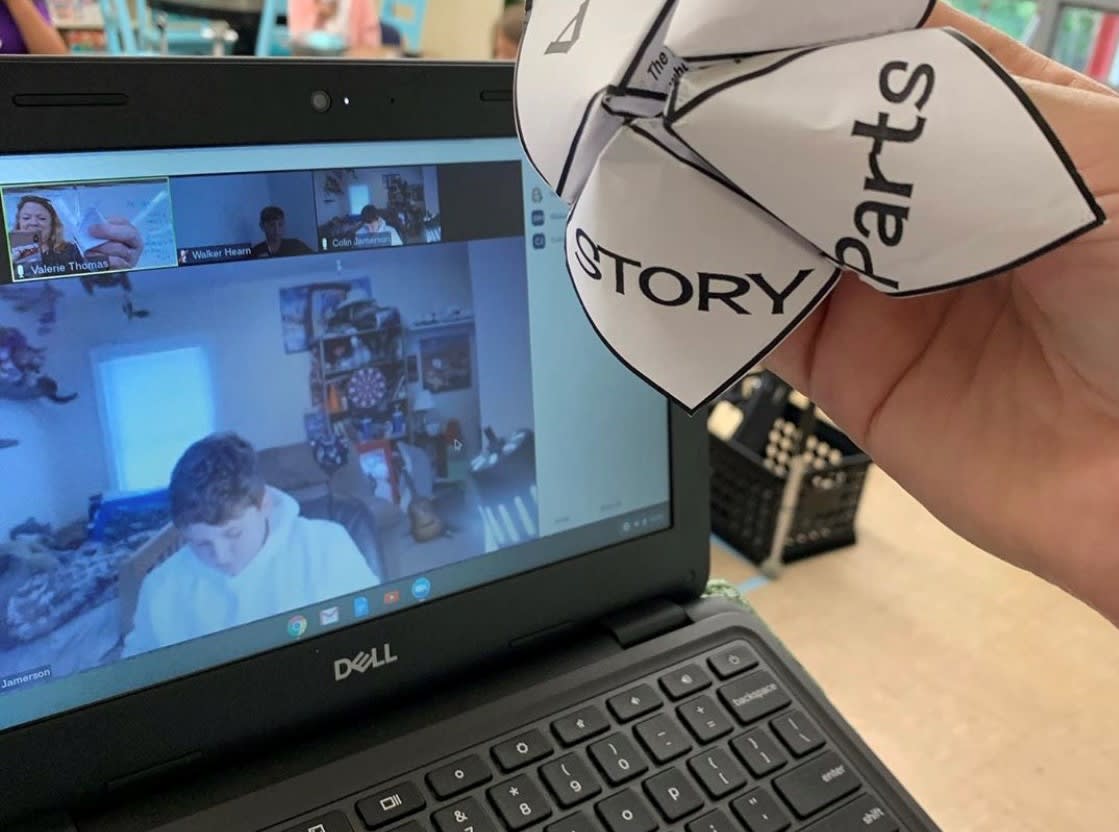 5 Grand Falcon a Huge Success!
Congratulations to Wade Stimpson, Rhodes Martin, and Tony Martin who held the winning ticket to this year's Virtual 5 Grand Falcon!
Thank you to our event sponsors, Difficult Creek Lumber, Pembelton Forest Products, the Witko Family, Crewe Tractor, RBM Remodeling Solutions, Spaulding Equipment Company, and Three Roads Brewing, and the countless staff members and volunteers who made this year's event such a success. To all those who donated items for our auction, THANK YOU! And finally, thank you to all of you, our ticket buyers, for making this event possible. It was no small feat, but all 300 tickets were sold!
Although this year's event had to be virtual, your support was incredible! Total net revenue for this year's event was approximately $78,000!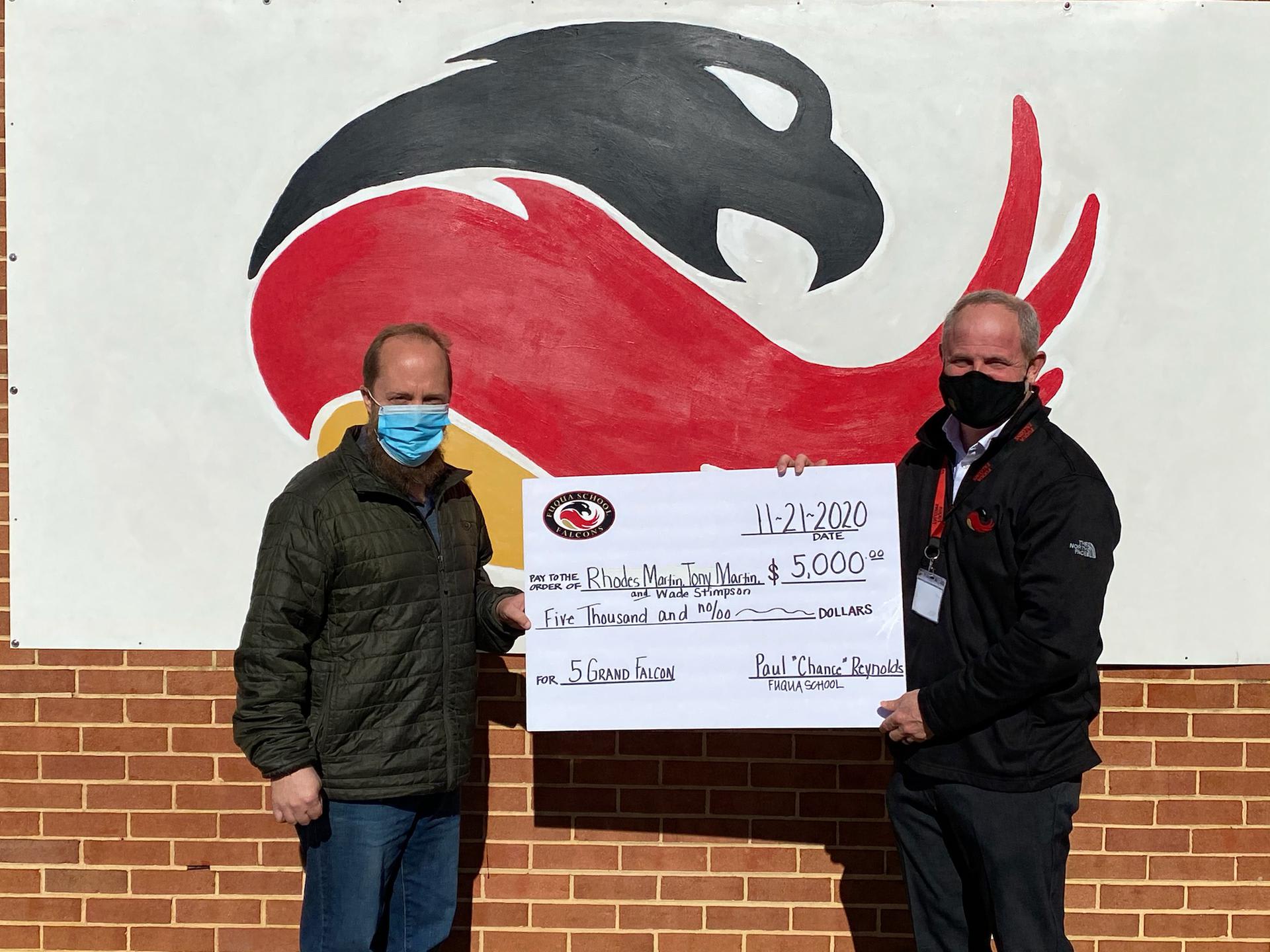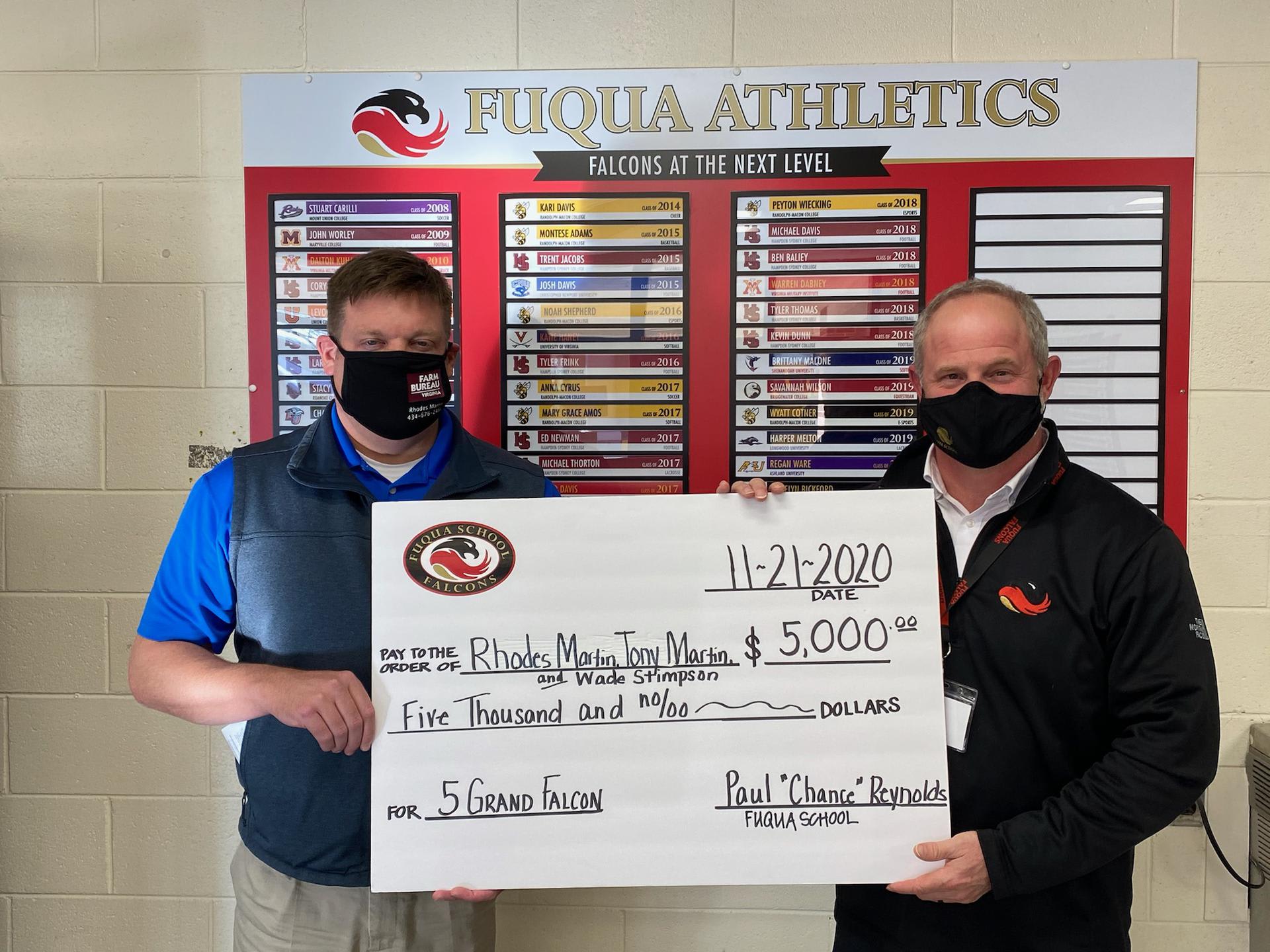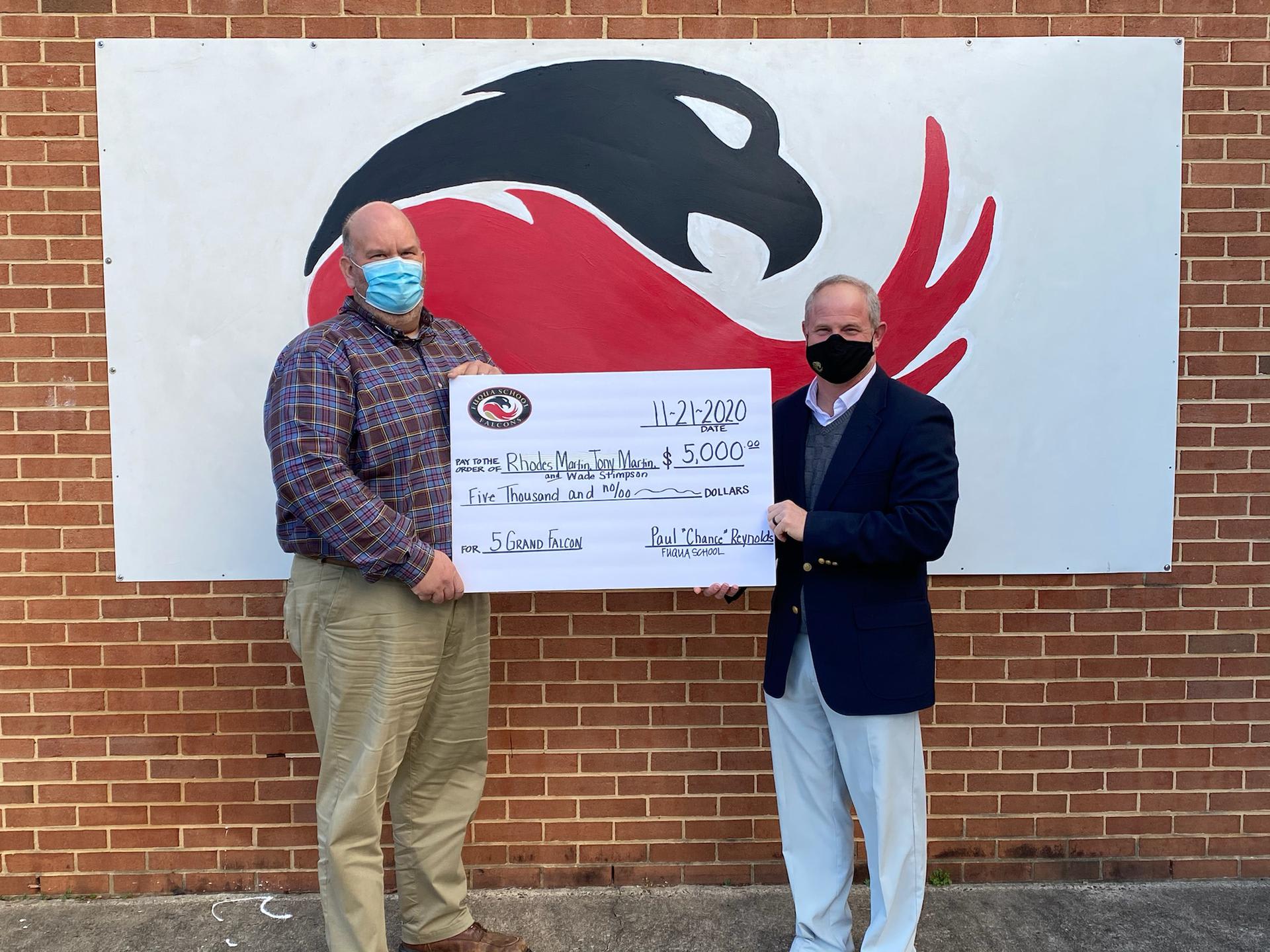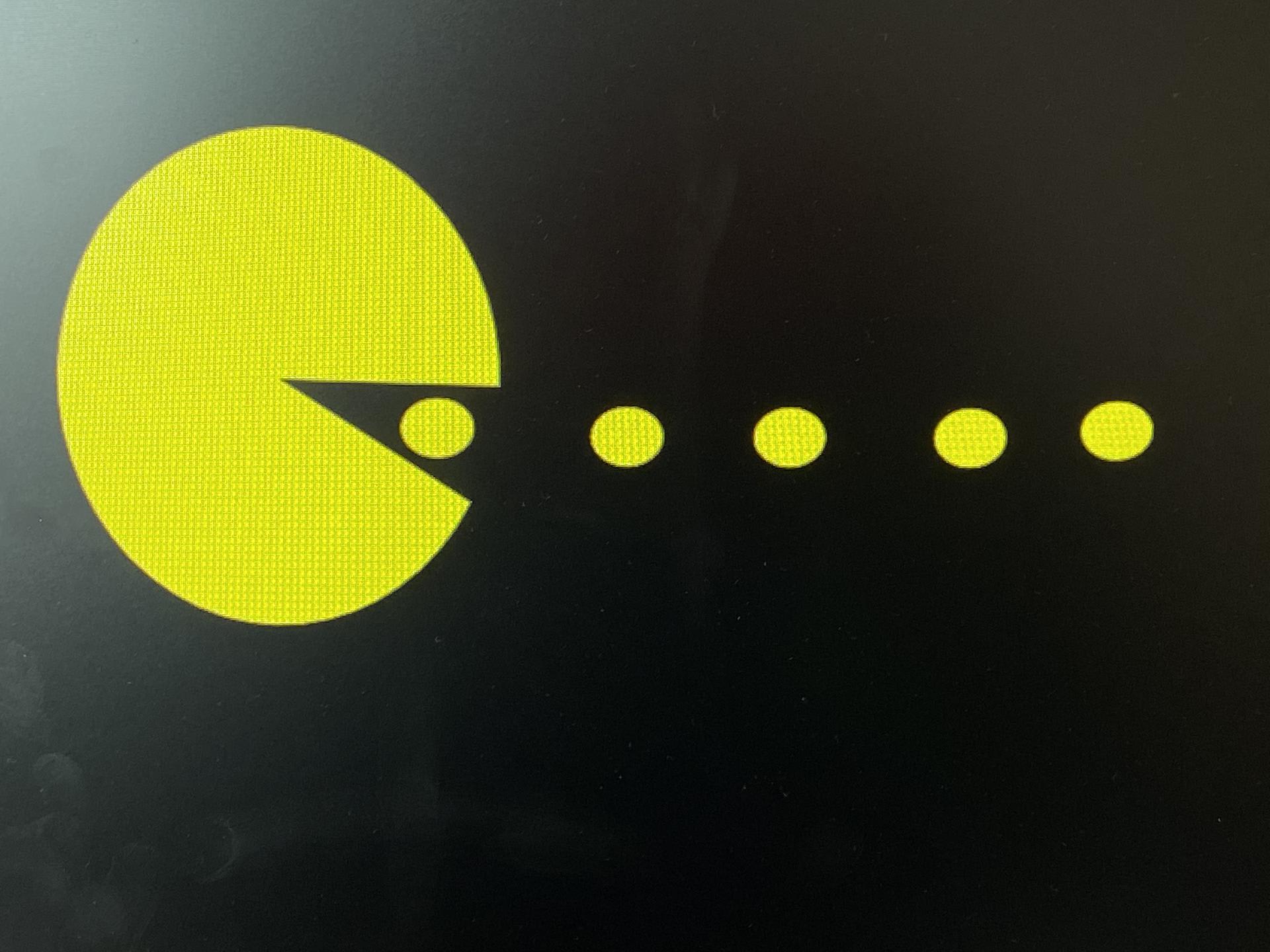 Students in grades 4-8 are learning how to animate using Google Slides in their media classes. For their first project, students were able to choose their own topic to design an animation. Topics included anything from Pac-Man to bow hunting for a large buck. Students were able to relate to real-life animators and the tedious work it takes to make real-motion pictures.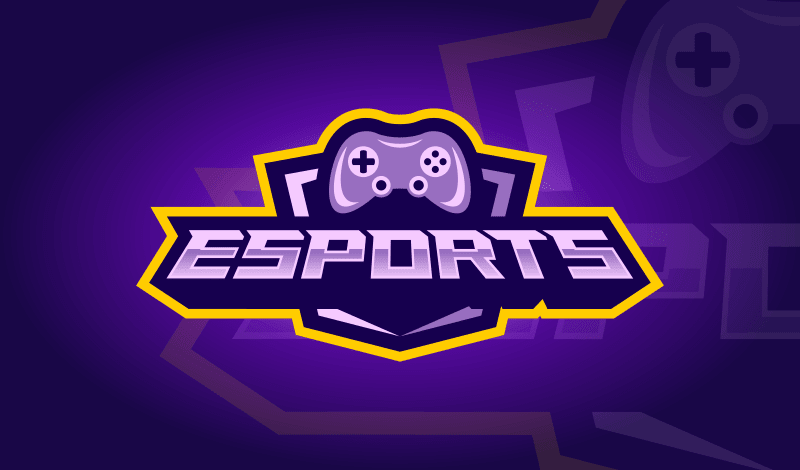 ESports Added to Athletic Offerings
Fuqua School will add a new athletic offering this spring where competition is more mental than physical - an ESports program. "We are excited to have our student body participate in ESports, " according to Mike Edwards, Athletics Director. "ESports is a great addition to our athletic offerings and will give students an opportunity to represent our school in a unique way. We look forward to our school competing against many other high schools across the Commonwealth."
Fuqua School will play League of Legends, OverWatch, Rocket League and Fortnite through PlayVs. Our ESports program will be coached by Director of Technology, Jamiel Jackson, and will be assisted by Upper School science teacher, John Boswell.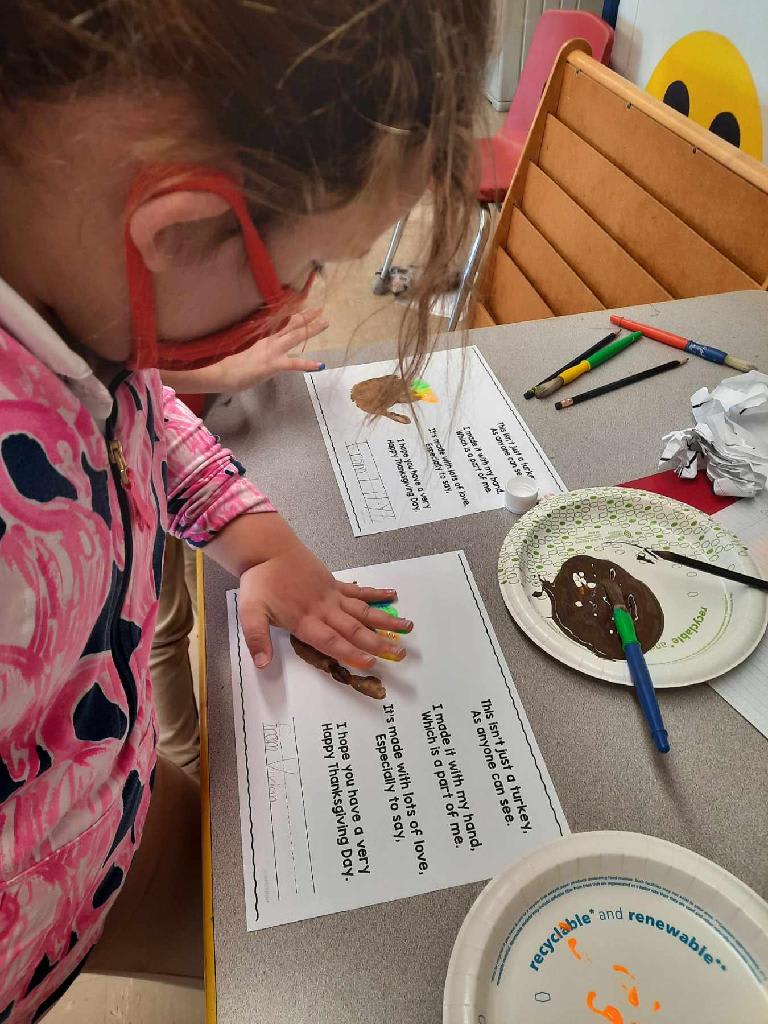 Thanksgiving Made Special
There were many people who were unable to travel or chose not to travel during this holiday season. Jessica Laws, of Farmville's Hampton Inn, reached out to Head of the Lower and Middle Schools, Dara Tucker, asking for assistance. Jessica had an idea and wanted our students to help bring it to fruition! She had a group of people contracted to work in Farmville from California. As part of their contract, they would be in Farmville and working over the Thanksgiving holiday and would be staying at the Hampton Inn. She wanted to try and give them something special. Lower school students took on the idea and created Thanksgiving cards for them as a special surprise. The cards, made with student handprints and words of kindness and thanks, were delivered on Thanksgiving Day at the hotel.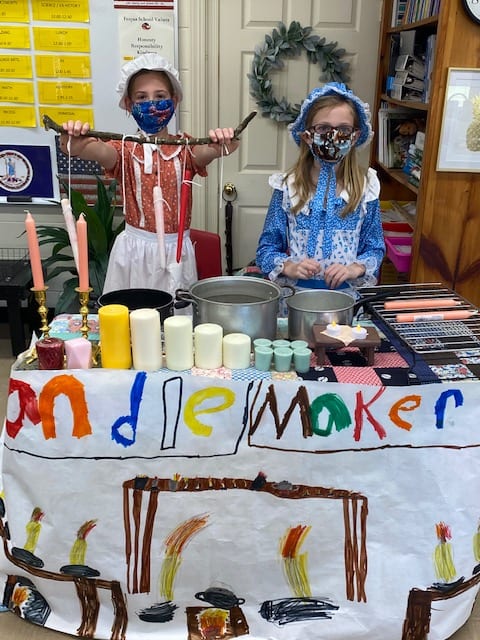 Students in Mrs. Krystal Tucker's fourth grade class completed a Colonial Days project this November. The fourth grade class has been studying early colonization and the settlement of Jamestown in Virginia History. They have also studied colonial America across the curriculum through a whole class novel, Blood on the River, by Elisa Carbone. Students worked with a fellow classmate to research one of the following colonial jobs: apothecary, candle maker, tailor/milliner, and blacksmith. The class worked during their Media special to research information regarding their job and also to prepare a speech. The students sketched a backdrop of their colonial shop during class. Students dressed in colonial attire and presented their work to classmates. Mrs. Tucker's class thoroughly enjoyed applying the information they learned about colonial America into their projects.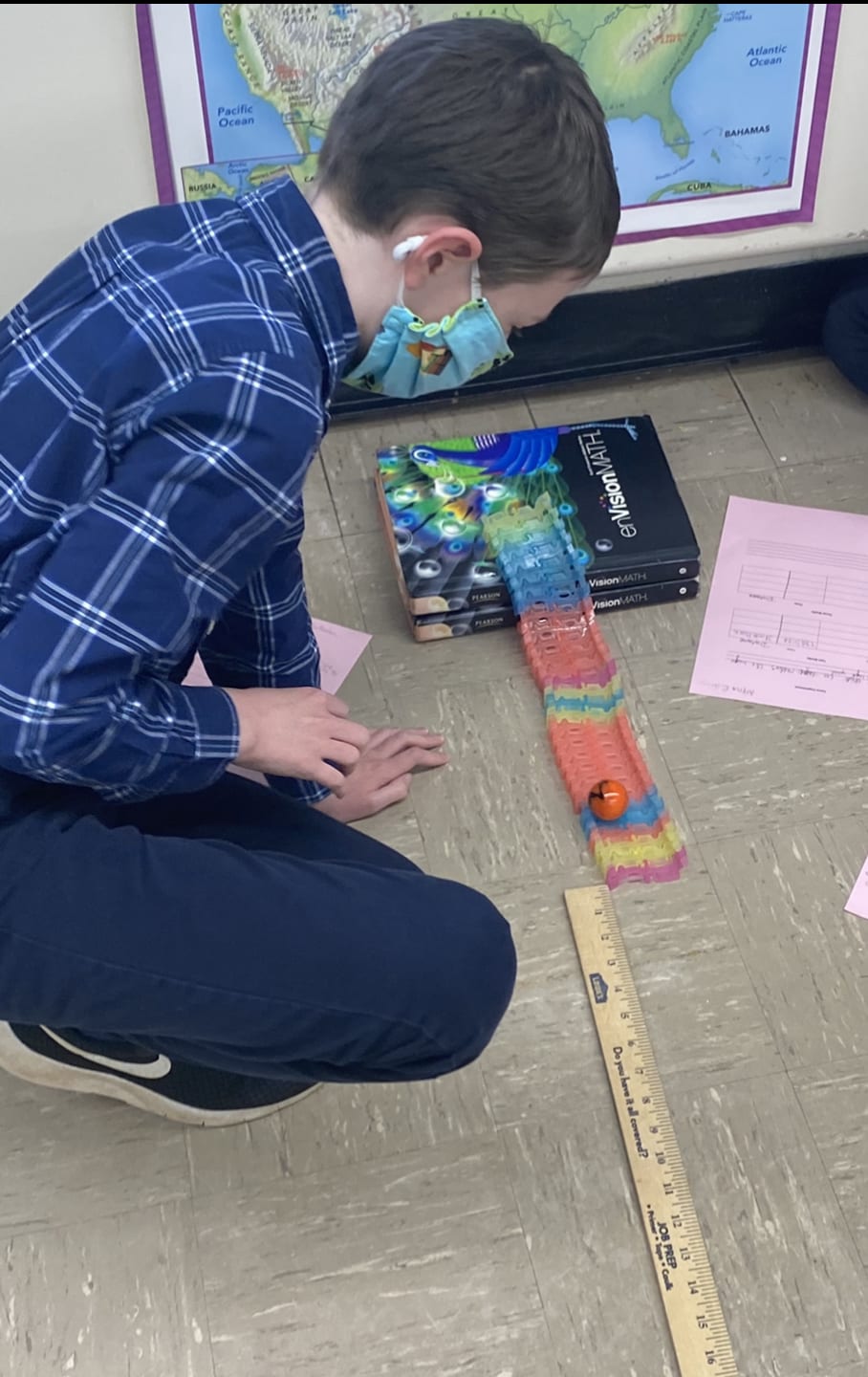 Students in Mrs. Pembelton's fifth grade class have been learning about forces in science class. During this lesson, students experimented with creating a ramp and tracking the distance an object traveled, the time it took the object to travel and if the height of the ramp made any impact. At the end of the experiments, students evaluated their results and determined whether height and mass (as well as the type of surface the ramp is on), made their object go faster and farther.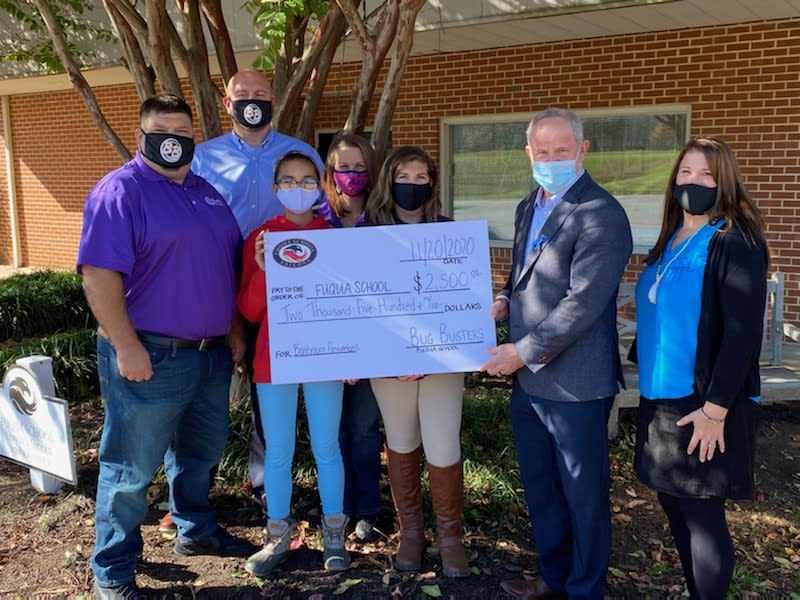 The Middle School SCA worked hard during the month of October! Students in grades 6-8, and even some upper school students, volunteered to help work a concession stand during Amelia's annual Fright Fest. Fright Fest, a haunted trail, draws hundreds of "trail goers" each weekend. Middle School SCA President, Vivian Eason, presented Dara Tucker, Head of the Lower and Middle Schools, an idea built around the Amelia Fright Fest's success. Vivian wanted to host a concession stand at the trail. This stand, sponsored by Bug Busters, would need to be organized and run by middle school students and parent volunteers. Her proposal was to sell items such as hot chocolate, funnel cakes and more to all of those waiting in line to get on the trail. All proceeds from the sales would be donated back to Fuqua School to help support the Gilmer Gym bathroom renovations. With Mrs. Tucker's blessing, Vivian recruited other Middle School SCA officers, such as Isabella Thompson, to help her on the weekends. While Vivian and Isabella (and their families) worked almost every weekend, many other students and parents came out to help and support this great cause. Together, these students and parent volunteers helped raise $2,500 toward the renovations. Pictured are members of Bug Busters, Vivian Eason (MS SCA President), and Isabella Thompson (MS SCA Vice President) presenting their check to Head of School, Chance Reynolds and Dara Tucker. A HUGE thank you to all that came out to help and support this concession stand!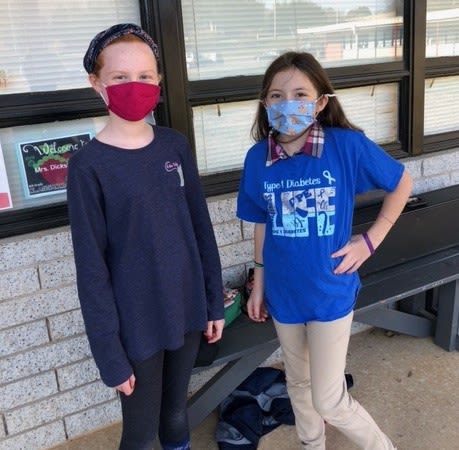 Supporting Juvenile Diabetes
On November 20, Fuqua School faculty, staff and students wore blue in support of National Diabetes Awareness Day (a reschedule due to a flood closure). The middle school SCA sold blue ribbons and all monies from the ribbon sale were donated to the Juvenile Diabetes Research Foundation. We wore blue to support many who battle with this disease, but especially for these two Type 1 Fuqua Falcons! 💙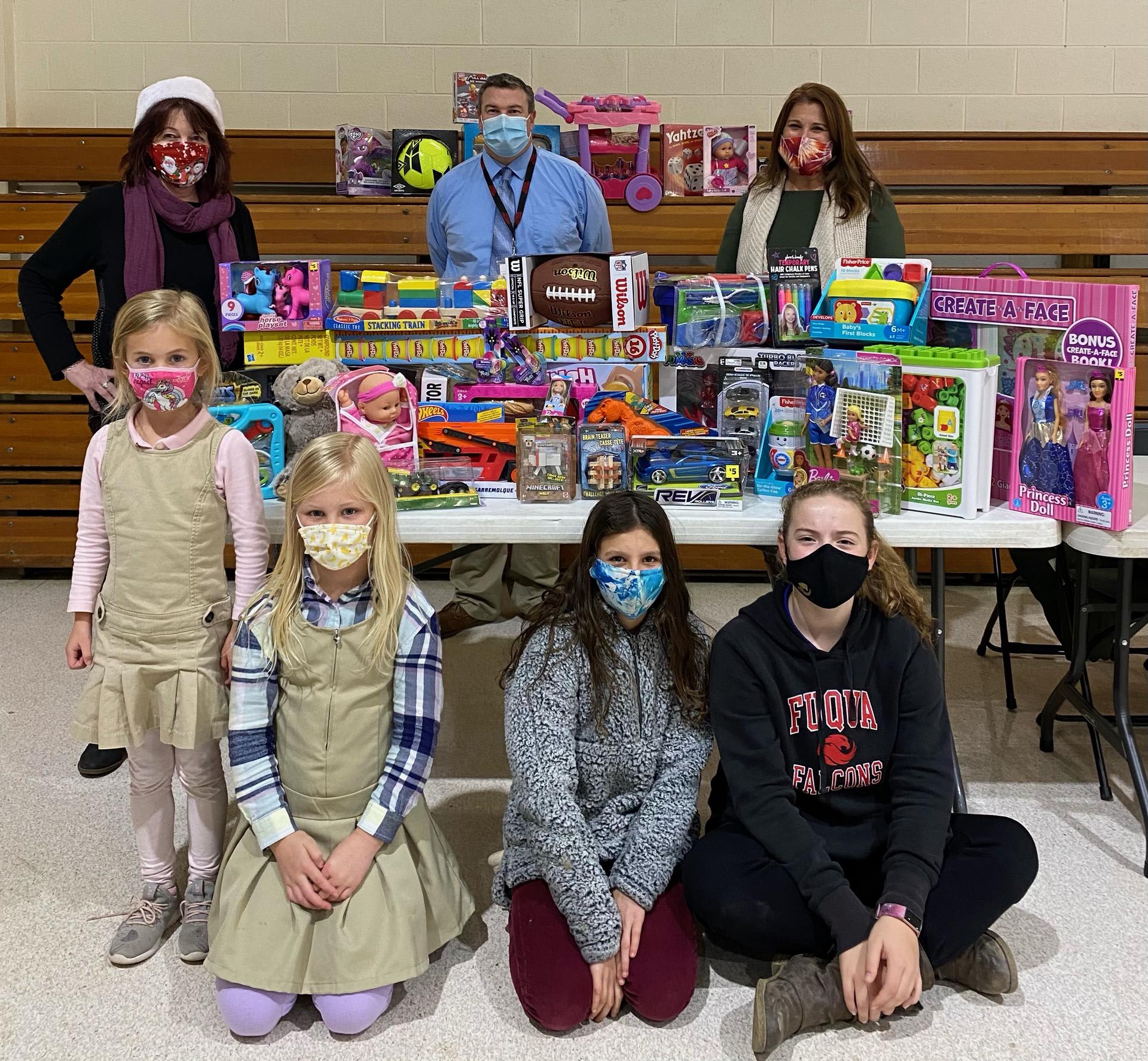 Students in PK through 12th grade worked together to collect toys for local children through the annual Prince Edward County's Christmas Mother toy drive. Toys for a variety of ages- from blocks and Playdoh to Barbies and board games- overflowed the Upper School Office, The Nest and the Lower and Middle School Commons. This year's Christmas Mother, Joy Stump, stopped by Fuqua School to collect these donations and to pose for a picture with Head of the Upper School, Jennings Custis, Head of the Lower and Middle Schools, Dara Tucker, and the students who helped load the gifts for Joy to deliver, Kinsley, Tessa, Rudee and Brynn.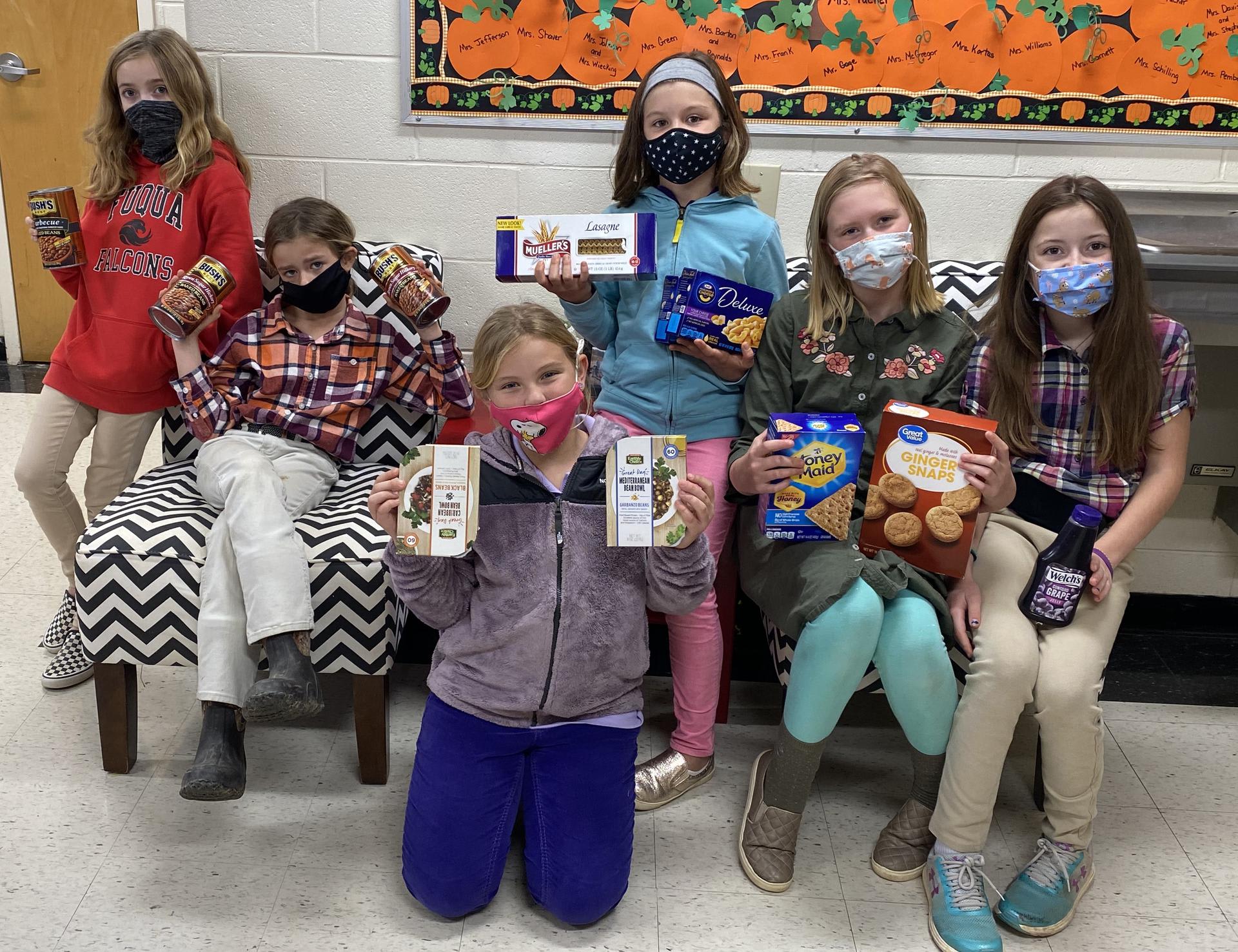 Students Helping with Food Drive
Through out the month of November students at all grade levels participated in a Thanksgiving Food Drive for the Farmville Area Community Emergency Services (FACES) organization. Non-perishable food items were collected to help FACES stock their shelves.
The mission of FACES is to provide emergency and supplementary food to qualified residents of the area. FACES distributes food every Saturday from 8:00AM–10:30 AM from their warehouse at 482 Commerce Street, Farmville. FACES, an all-volunteer organization, welcomes all who can help.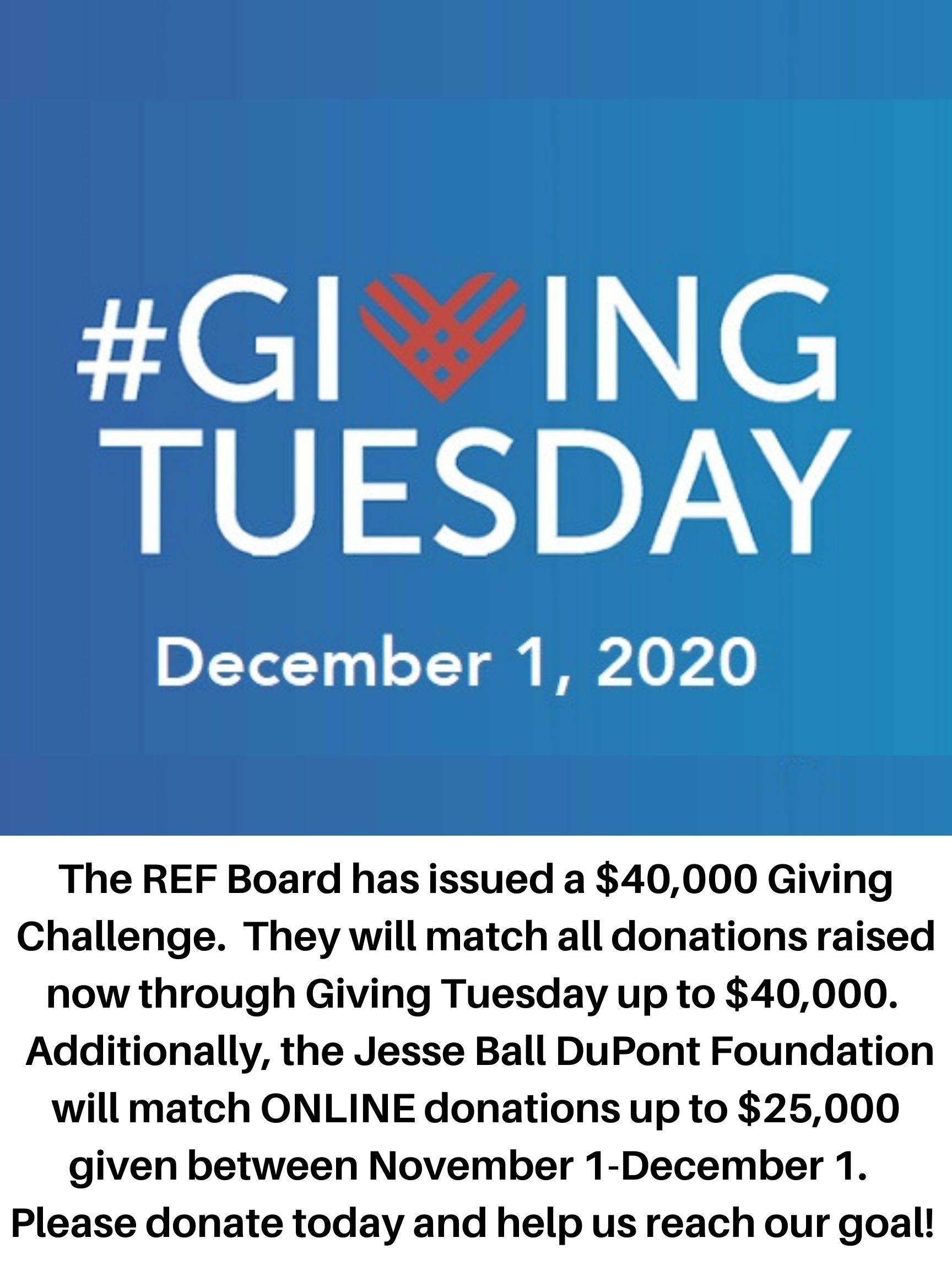 It's Not Too Late, Help Us Reach Our Goal!
The REF Board has issued a $40,000 Giving Challenge. They will match all donations raised now through Giving Tuesday up to $40,000. Additionally, the Jesse Ball DuPont Foundation will match ONLINE donations up to $25,000 given between November 1-December 1. Click here to donate today and help us reach our goal!