Fuqua School Falcon Flyer - 09/01/2020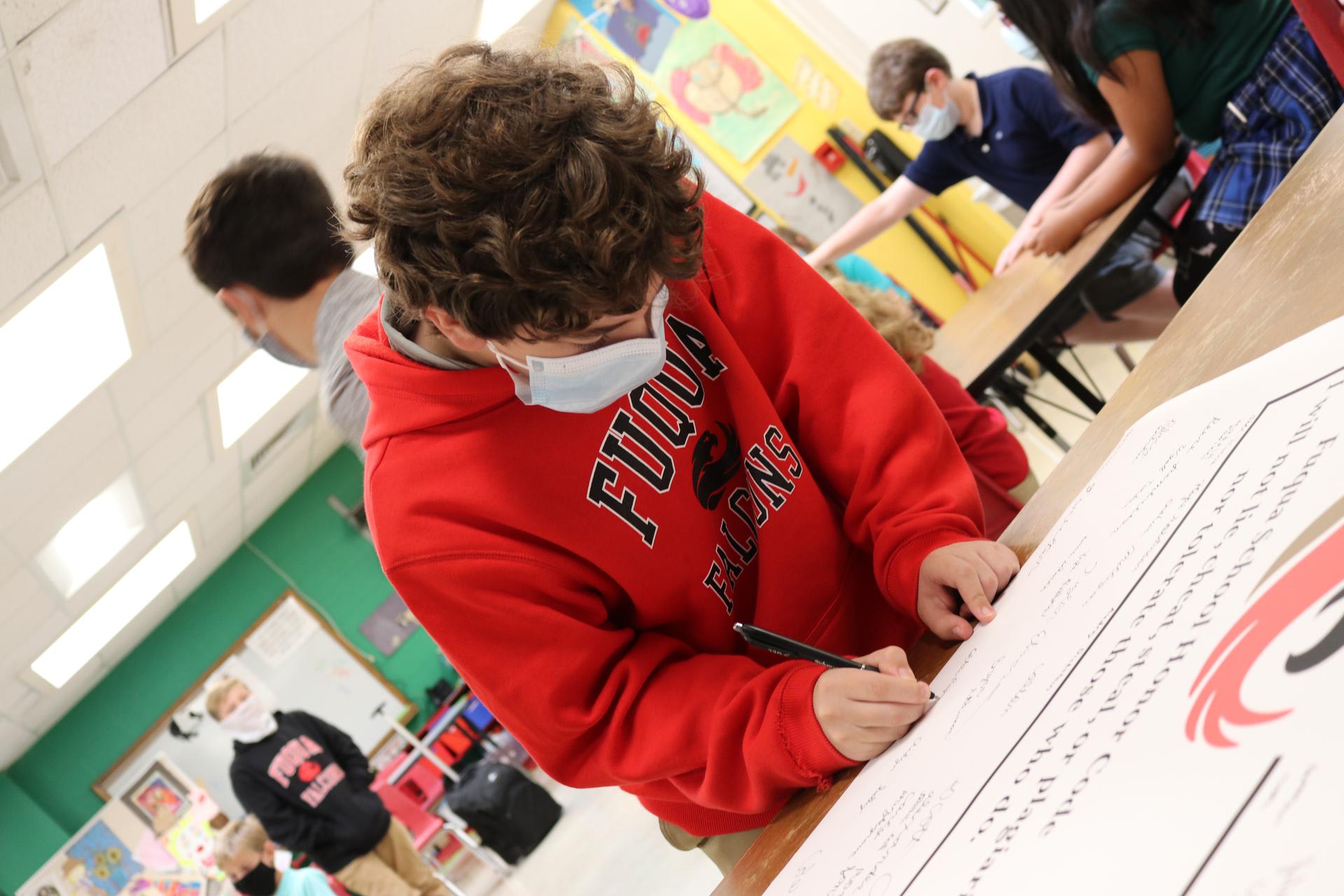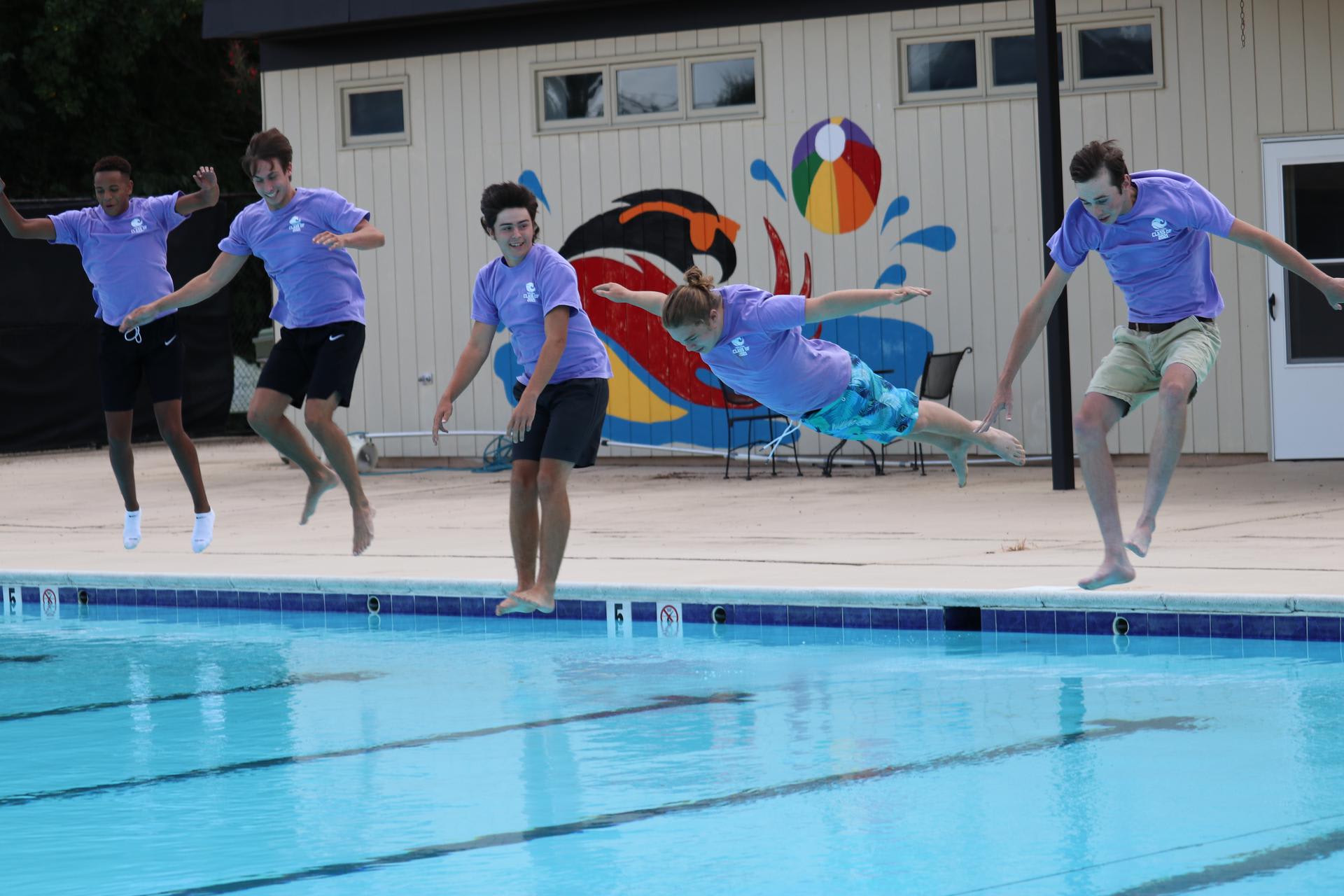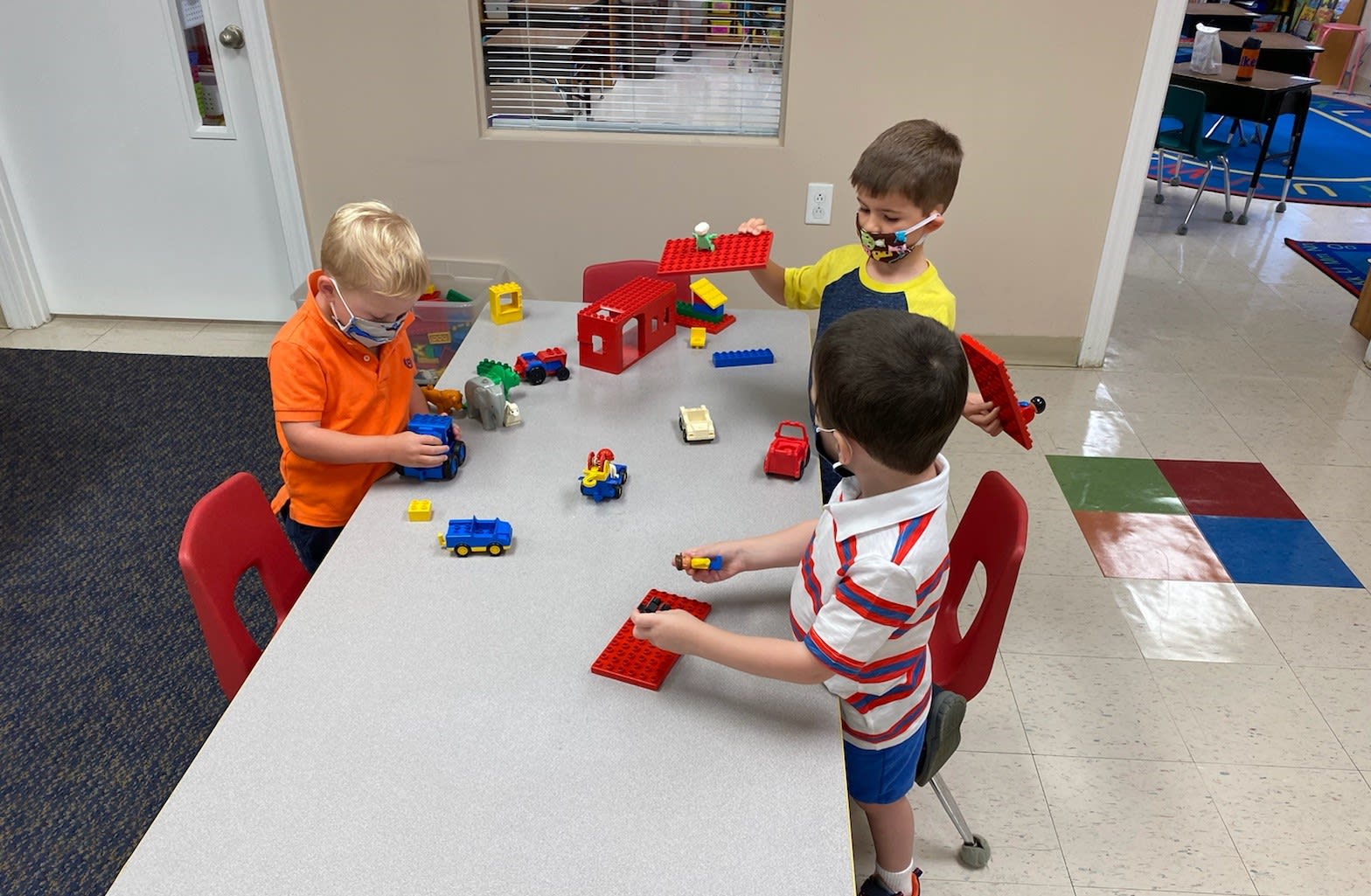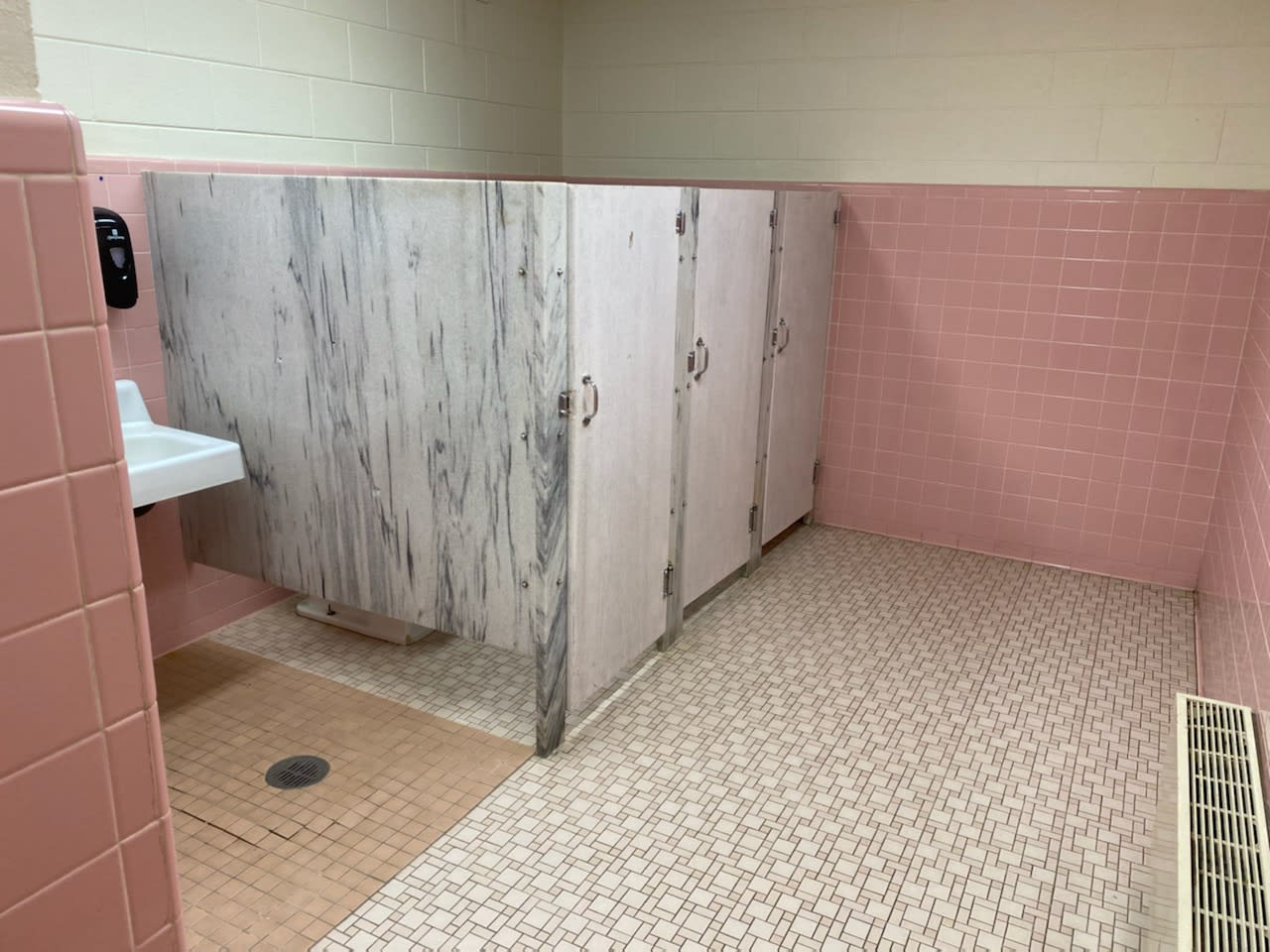 Fuqua Family,
As we all know, dreams come in multiple shapes and sizes.
In my youth, there was nothing I wanted more than to play professional baseball, to have my own baseball card, and to hear my name called as I took to the field each night. Now that I am slightly older, my dreams have evolved into always being a caring husband, a supportive father, and the best Head of School that I can be.
Two weeks ago, I had the opportunity to meet with two groups of people here on campus who were willing to share their own respective dreams with me.
The first was to transform our unused and decaying tennis courts here at the entrance to our campus into a beach volleyball complex for our students who love the sport of volleyball to enjoy, and for us to be able to host multiple teams, tournaments, and clinics here on campus.
The second was to renovate and remodel our outdated restrooms in the Gilmer Gym to bring them into compliance with ADA standards, and to allow better accessibility to our students, parents, alumni, and grandparents who might have previously had trouble using these facilities.
After learning more about their visions, I began to see an entrance to our school that is like no other, that is worthy of our stately oaks, our rolling hills, and all the many programs and personalities that make us special here at Fuqua School. I began to see facilities that are more welcoming to our guests, more accessible in every way, and more comfortable for our family members to utilize. And, I began to see these dreams become a reality!
If you can imagine these possibilities with me, I encourage you to help! To give now, please click on this link, select Athletics and designate Restroom Renovations or Beach Volleyball Complex. No matter which level of giving you might be able to do, all is appreciated and welcomed! Together, our efforts can and will lead to great accomplishments and much needed improvements to our campus!
Go Red! Go Black! Go Falcons!
Paul "Chance" Reynolds, M.P.A., Ed.S.
Head of School
Fuqua School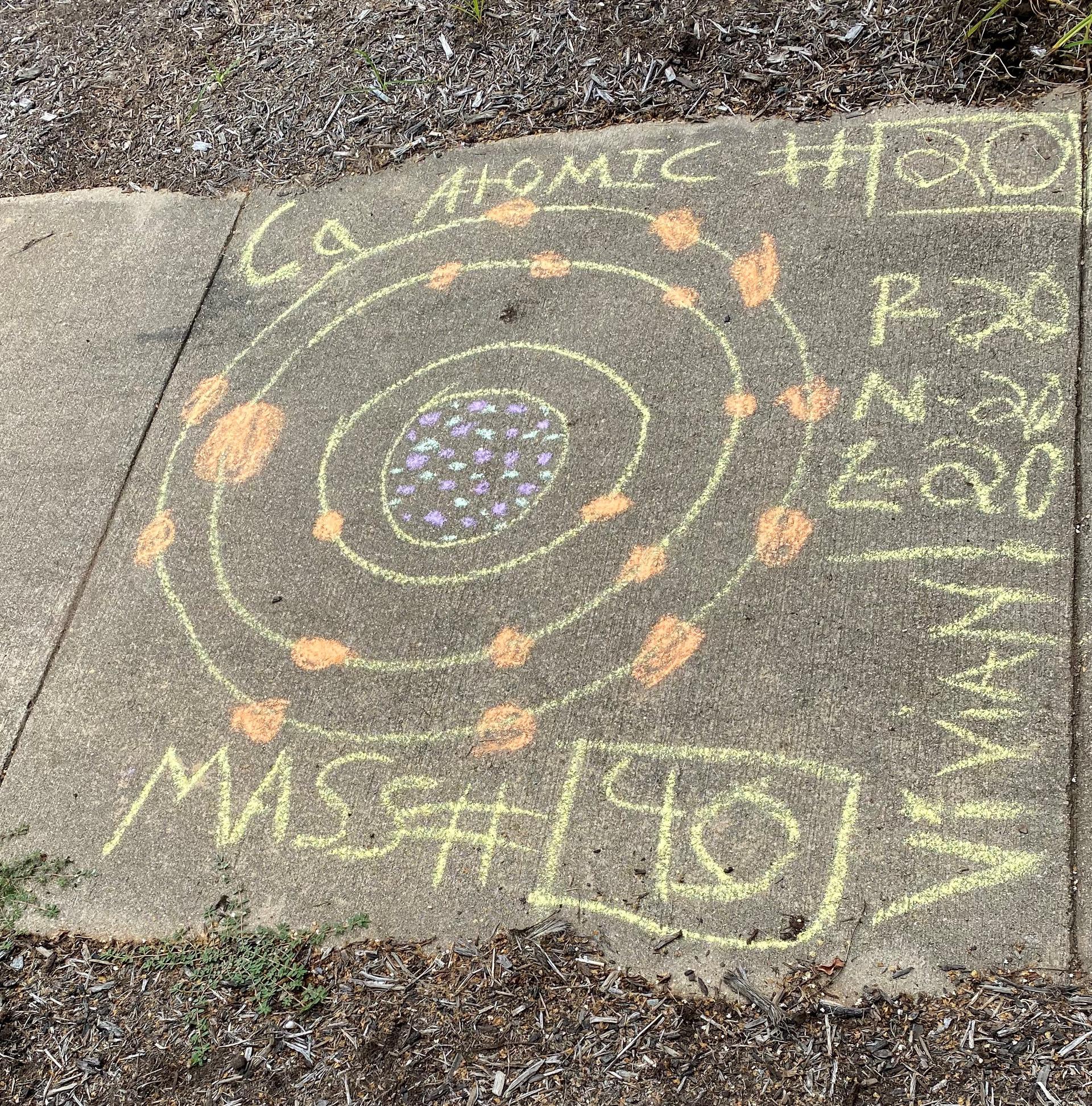 One is never too old to draw on the sidewalks with chalk. Especially if it helps put learning into a visual representation. Students in Mr. Green's 8th grade science class have been busy learning about elements and atoms. Each student was assigned an element and then had to determine its properties such as atomic number, mass, neutrons, protons and electrons. Finally, they diagrammed what they learned about their element by drawing it on the sidewalk outside of the LS/MS Commons.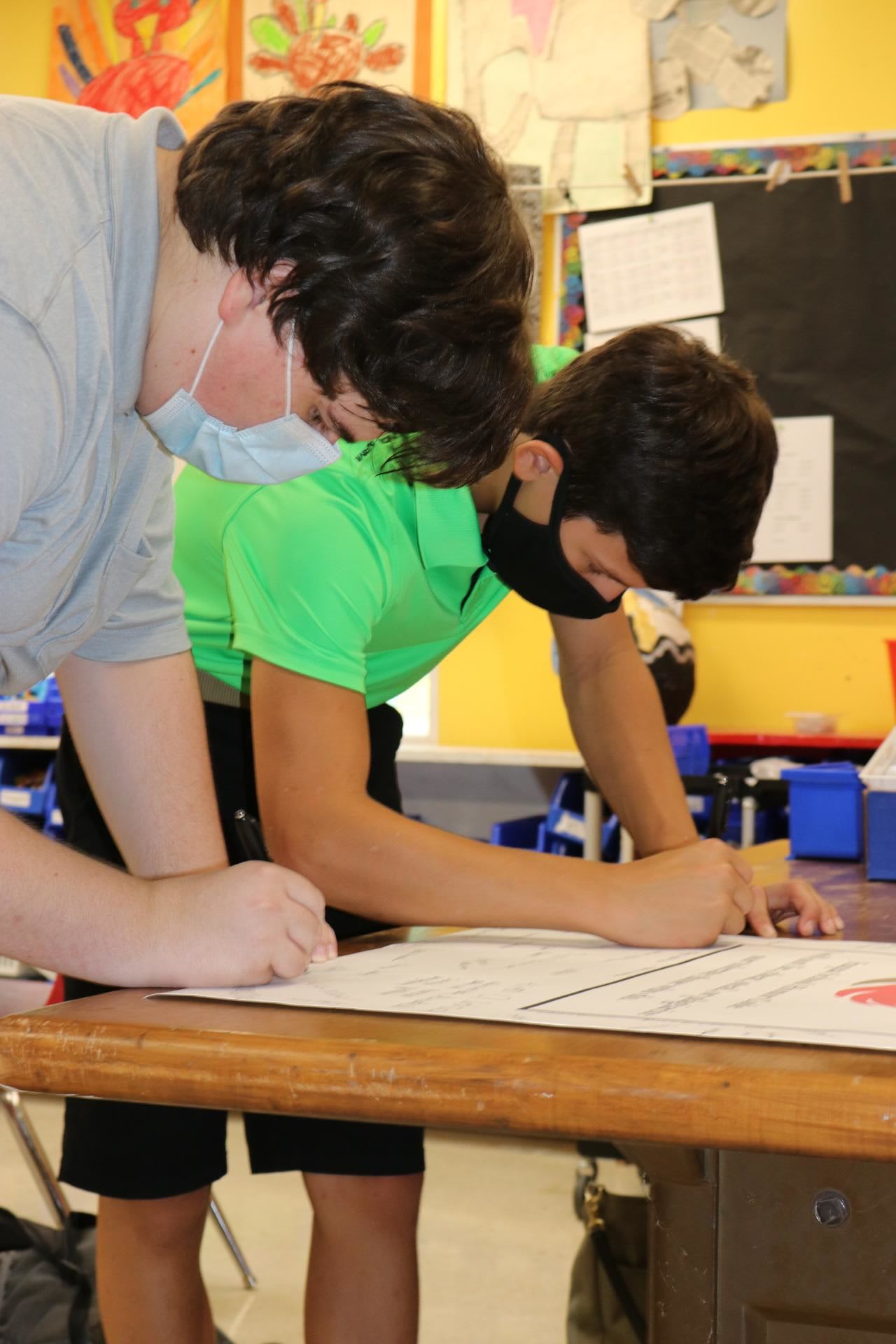 Our Honor Code Ceremony at the lower, middle and upper schools looked much different than in years past. However, even with the ceremony completed in small groups, we didn't let that stop us! Students gathered by class (US) or grade level (MS/LS) to sign the honor code and its purpose for its existence at Fuqua School was discussed. Even our remote students were able to Zoom in for this important ceremony. Students took this opportunity to provide examples of what plagiarism looks like or what it means to "not tolerate others" who choose to break the honor code. It was the perfect way to remember the importance of honor and integrity in all that we do.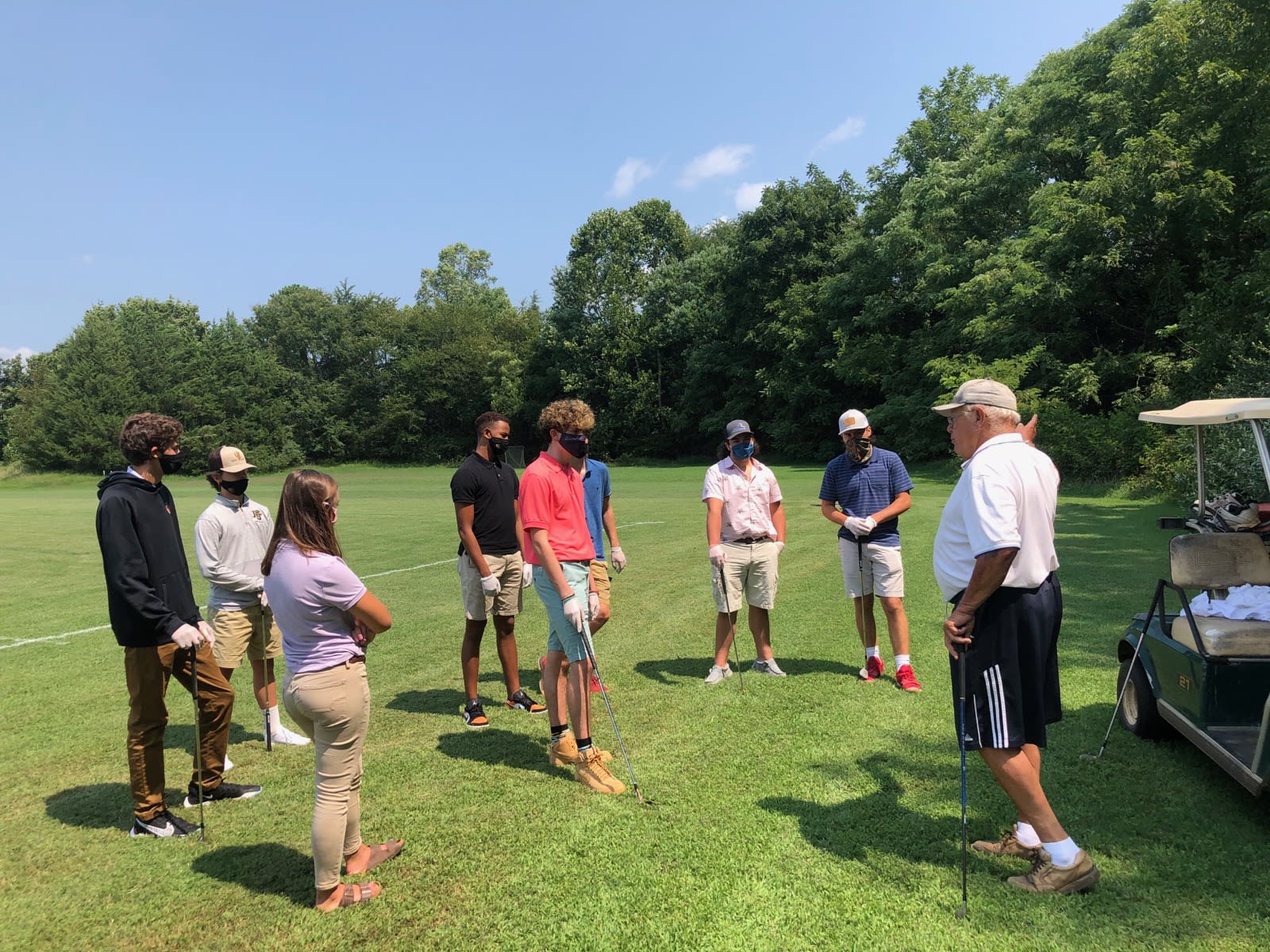 "Skeeter" Fore Shares His Golf Expertise
Mr. "Skeeter" Fore, legendary coach and athletic department member, helped instruct US students about the sport of golf last week. He is the namesake for the "Skeeter" Fore Alumni Golf Tournament held by the school each June. The students were studying the increasing popularity of golf during the 1900's, so Fore gave them some background information about the game and arranged for them to hit some balls. In addition, he shared that he grew up just yards from campus in a cabin on the adjoining golf course where his father worked and that he owns a collection of early clubs with wooden shafts. He advised the students that the key to the game was the player's ability to control "what's between the ears," cautioning them not to dwell on missed shots or to let emotions distract their focus. Fore also commented that the sport is a great hobby to take up for lifetime fitness and leisure as he has been playing for decades.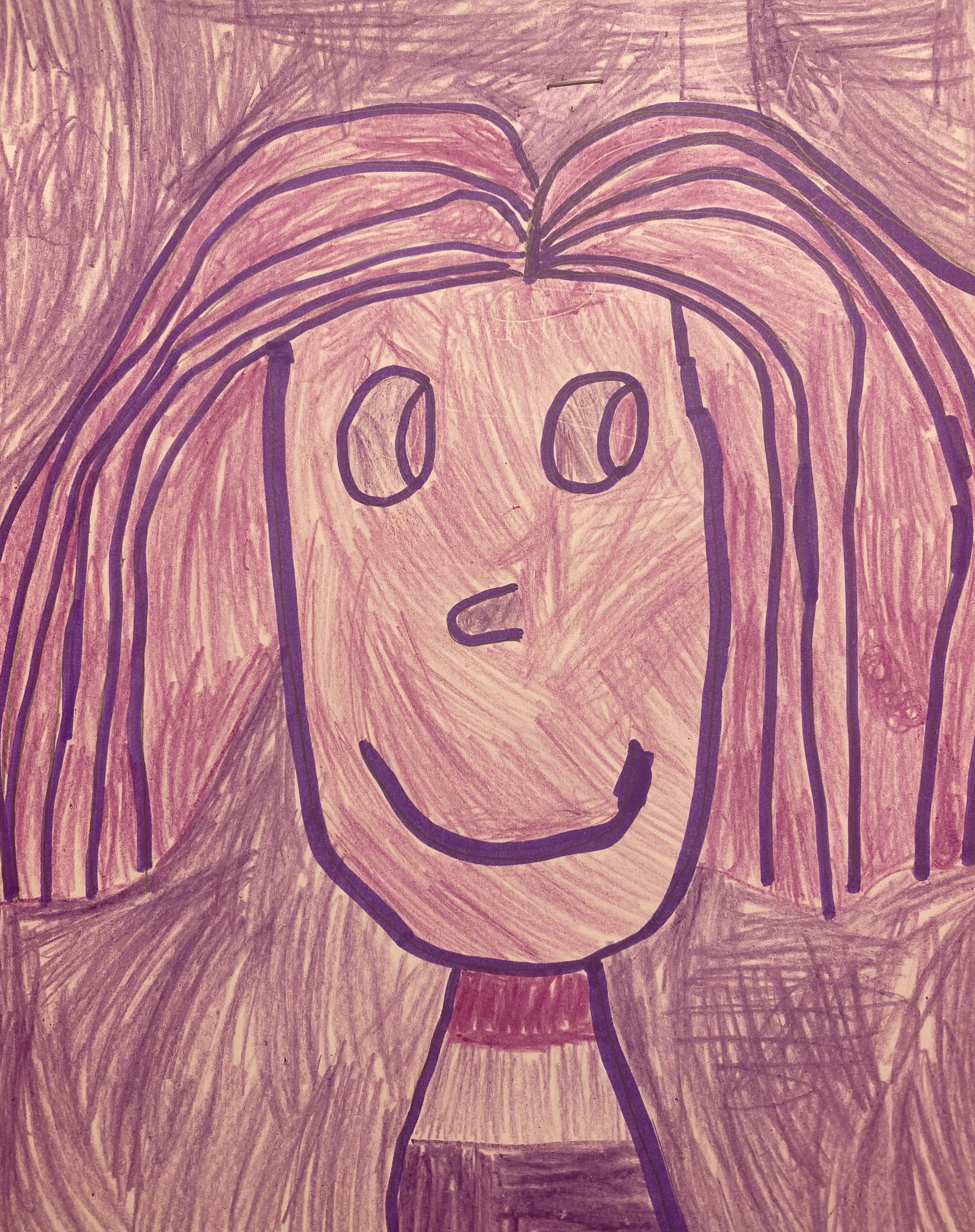 Monochromatic Art Studied in Lower School
This big purple smile is brought to you by our monochromatic self-portrait project. Lower school students have been busy exploring color in Mrs. Tammy Frank's art class. From PK-5, students created monochromatic self-portraits using all colors in the color wheel. Monochromatic art involves a color scheme that uses only one hue and shades of the hue to create the final piece. The creativity our students showed using only one color is beyond amazing.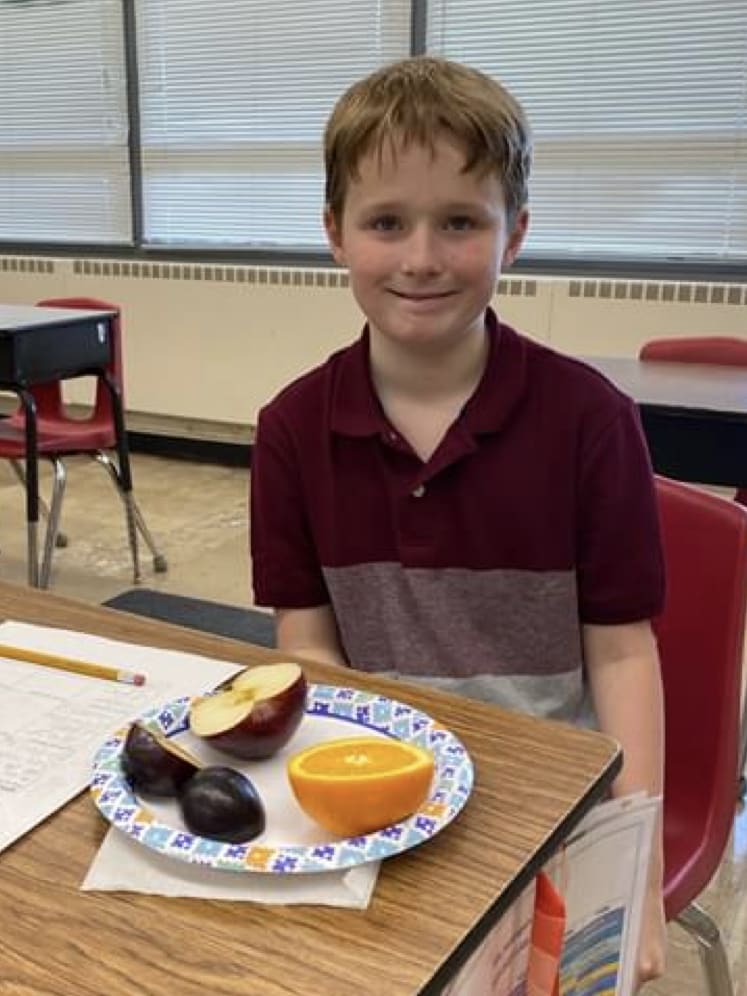 Taking a Bite Out of Science
Science can be such a yummy experience! Students in Mrs. Trisha McGregor's 4th grade class have been learning about plants and the important role seeds play. Putting their learning into action, students dissected fruits to see the seeds in each and to compare and contrast between each fruit. To finish the class experiment, students were able to finally take a bite out of "science".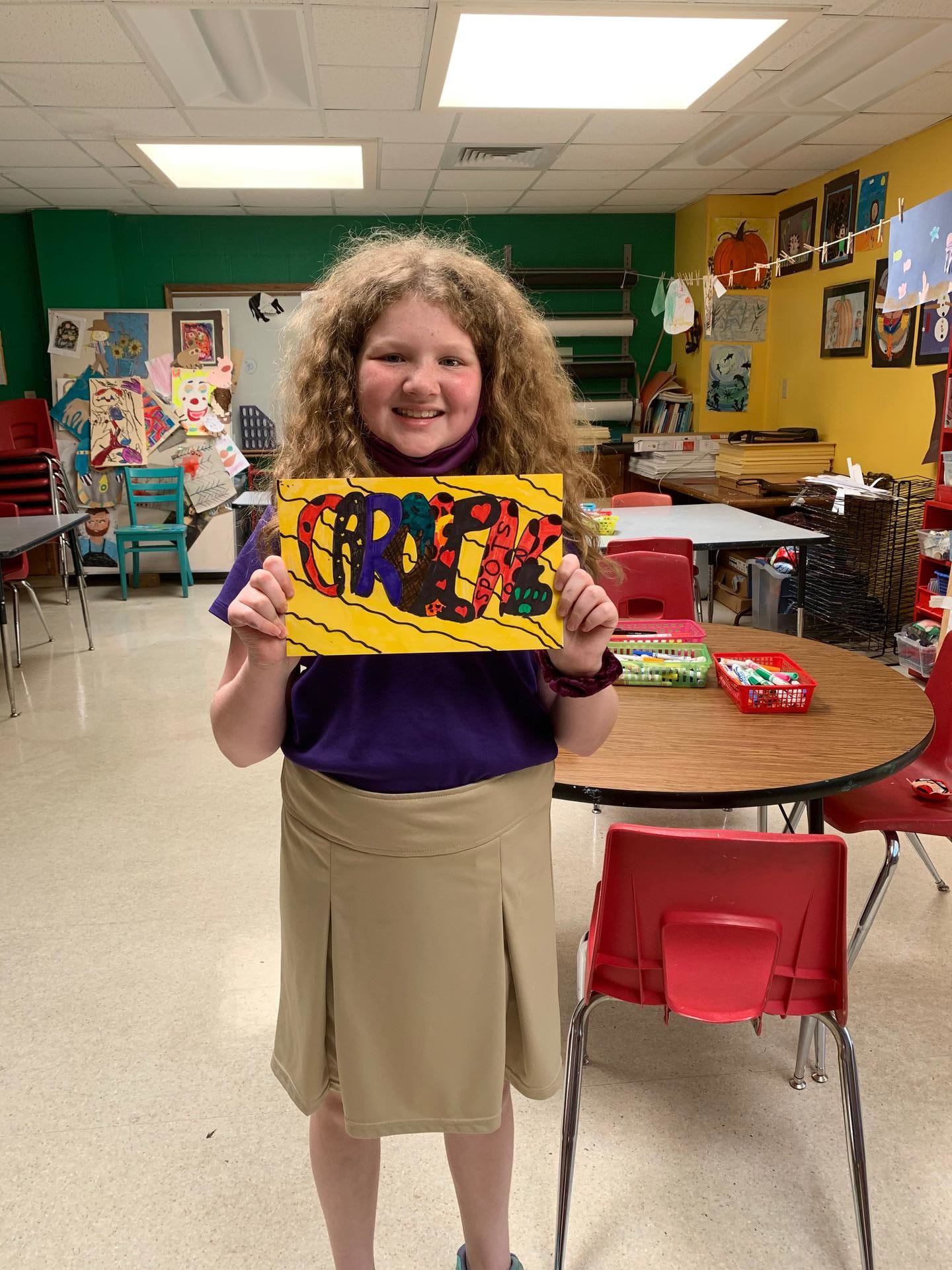 Middle School Art Exploring Word Art
Middle school art is starting the year off on a very creative note! The sixth-grade art class explored "word art" by creating their names using designs, symbols, and pictures. Each student was given the freedom to design word-art styles that expressed their individual personalities and personal interests. As you can see in their creations, we have some budding artists in our sixth-grade class with a knack for creative expression. We look forward to seeing more of their creativity and work as the year progresses.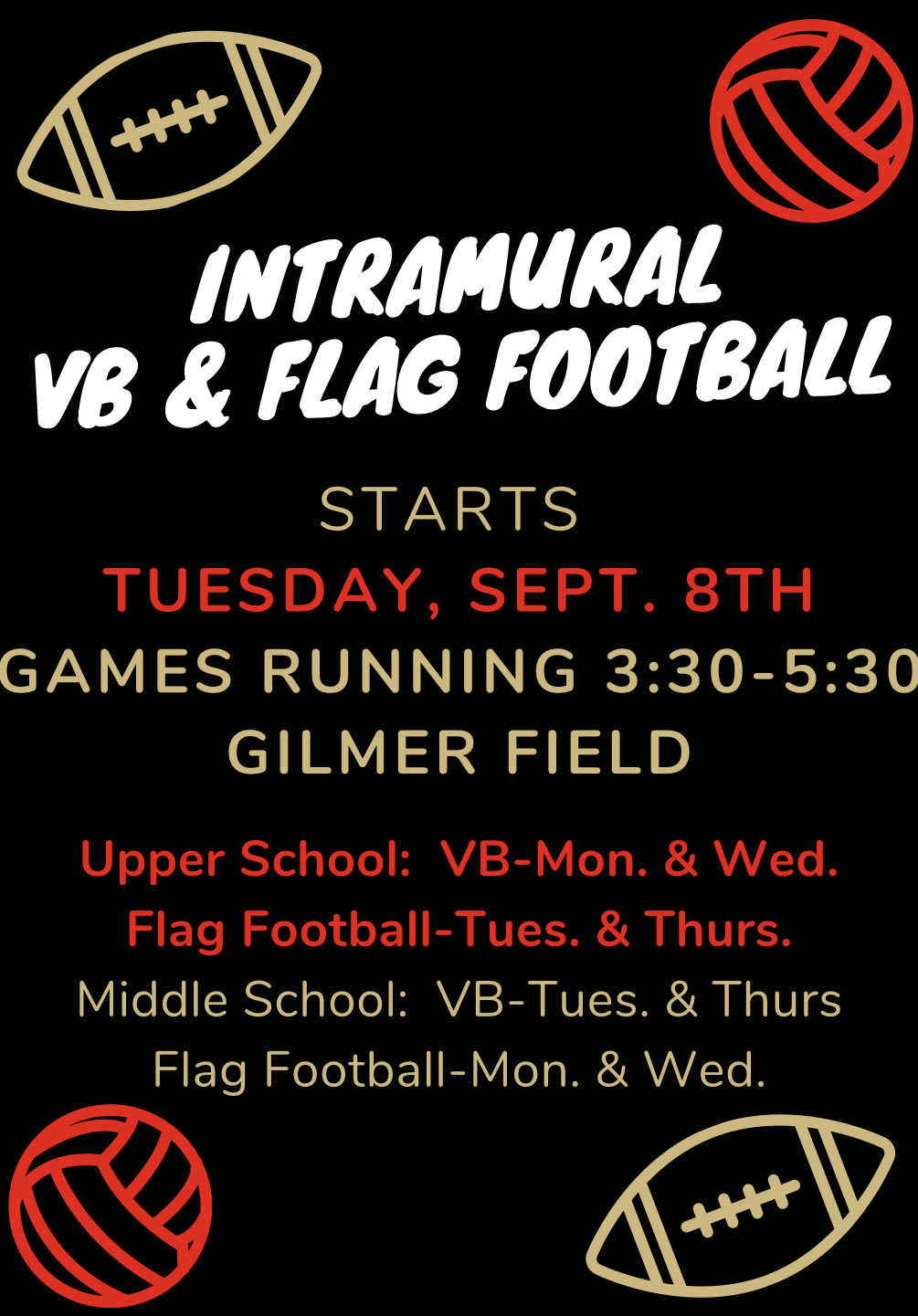 Intramural Program Set to Start
Athletic Director, Mike Edwards has come up with some creative ways to keep our students involved with athletics since we are unable to have our traditional Fall Sports Season.
Intramural flag football and outdoor volleyball begins on Tuesday, September 8th on Gilmer Field from 3:30-5:30 PM through Friday, October 16th.
The Upper School will play volleyball on Mondays and Wednesdays and flag football on Tuesdays and Thursdays. Middle School will play flag football on Mondays and Wednesdays and volleyball on Tuesdays and Thursdays.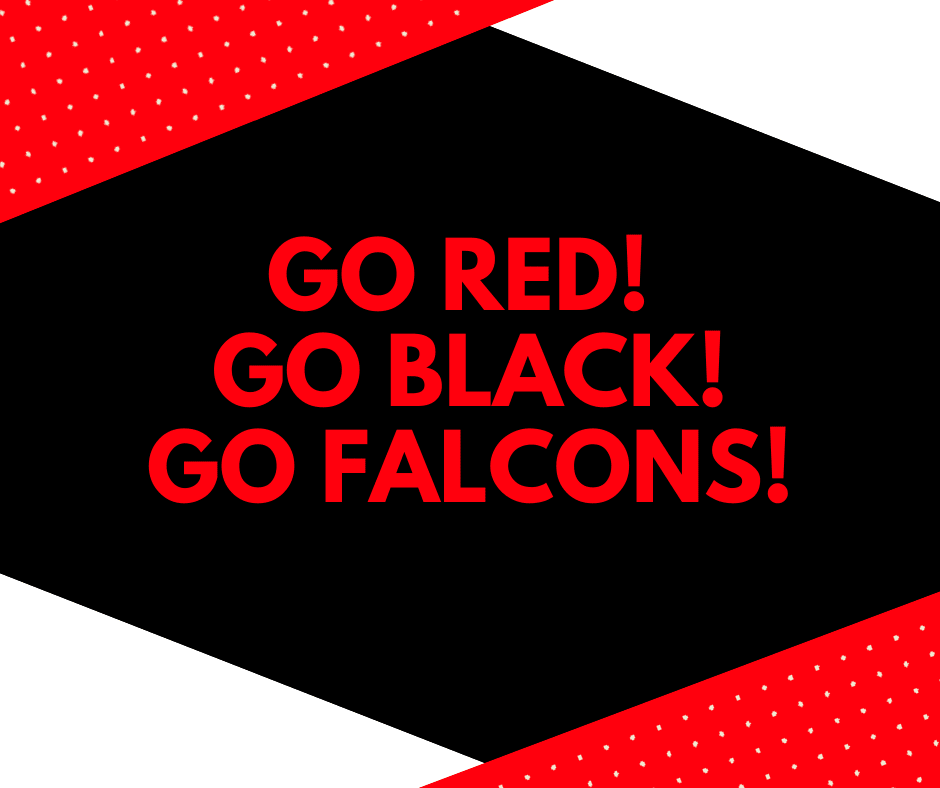 In keeping with the theme of a "new normal" for 2020, we are kicking off the year with Falcon Fridays! We hope to create school-wide buzz, spirit, laughs, fun, and healthy competition each Friday with activities, trivia, games, contests, and special dress days for everyone to enjoy! Be on the lookout for emails, social media posts, and announcements for the week's event. Friday, September 4th will be a "Fun Falcon Fact Day."
Our Falcon Friday events will also serve as Black & Red Team competitions. You will find social media posts keeping you updated on the weekly winner! We have had great participation thus far and look forward to continuing our fun with new things as we move throughout the school year!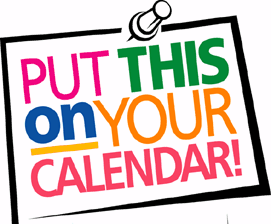 Join us Thursday, September 3rd at 6:00 PM for our Zoom All Sports Meeting to get the latest information regarding athletic seasons, intramural sports, physicals, and also get answers to questions you may have. Zoom information will be sent through email by the athletic department prior to the meeting.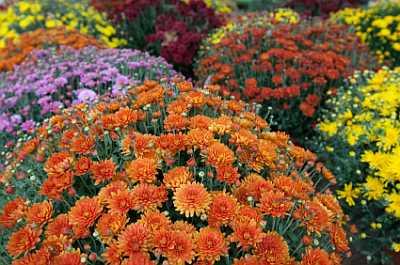 It's time to spread a little sunshine with gorgeous, locally grown mums! Support your Fuqua School PTSA, and B & M Greenhouse!. Mums are great, but you'd rather donate? The Fuqua School PTSA is always grateful for contributions, as they continue to reinvest in our school, assisting with fulfilling needs on campus for the benefit of our students.
Mums are grown in 9" pots and will be available in a variety of colors! To place your order online, please click on this link. You may also request a color choice. While we hope to honor your preferences, colors will be selected by the greenhouse at time of delivery to ensure you receive the best quality product. Typical colors include: purple, yellow, rust, and maroon. Mums will be delivered to campus at the end of September.
Welcome to the Family! New Faculty and Staff