Fuqua School Falcon Flyer - 03/01/2021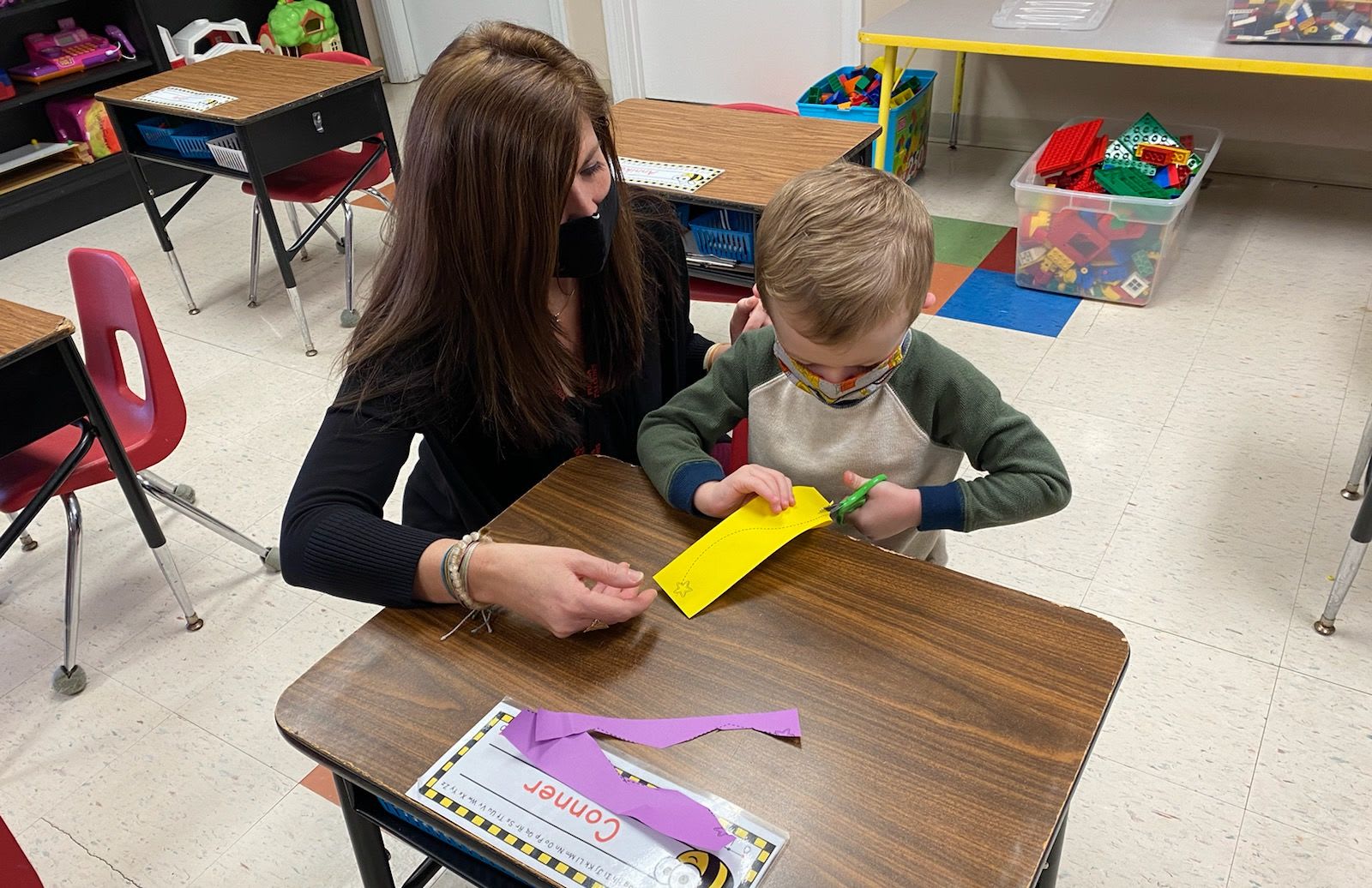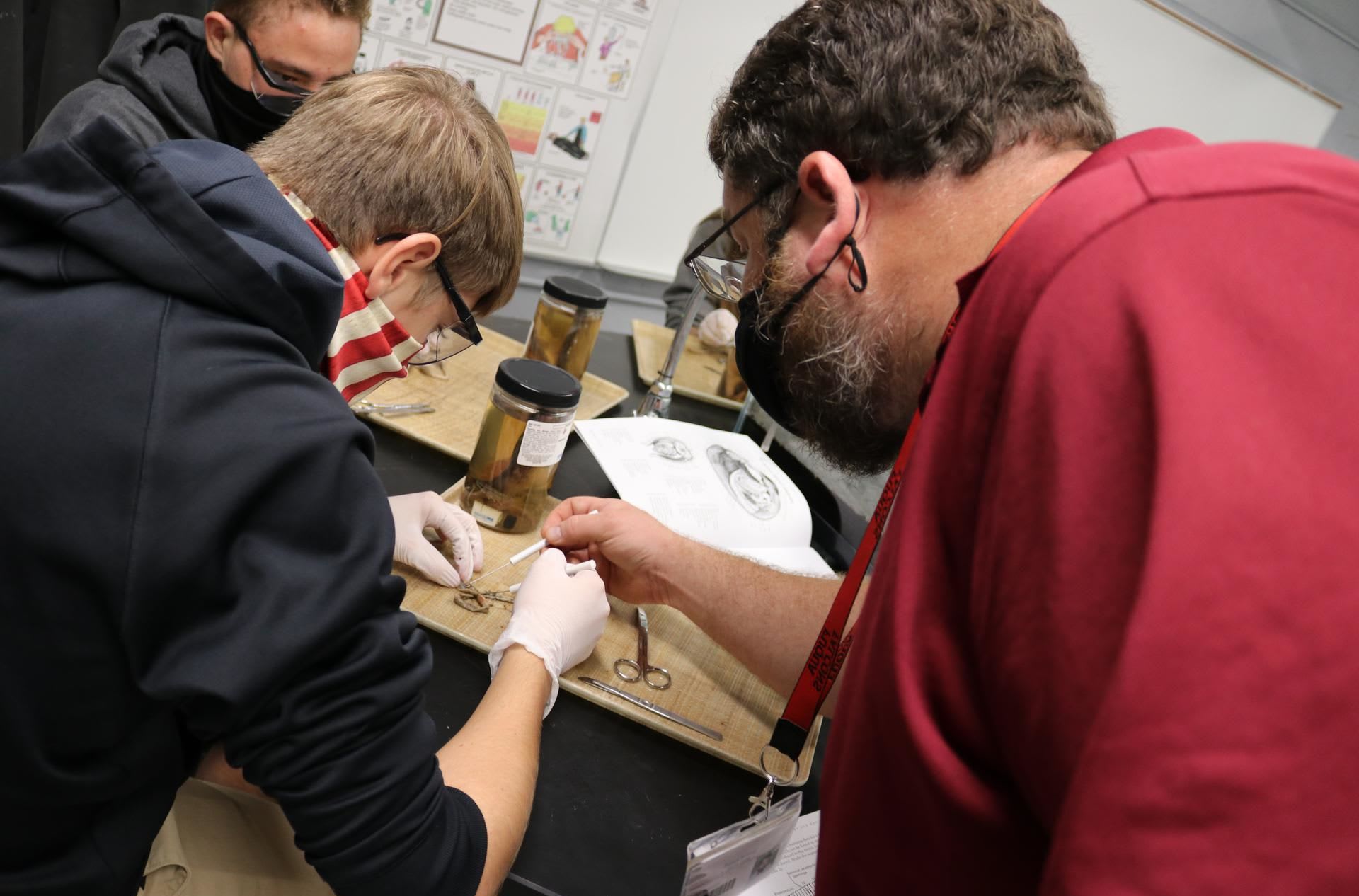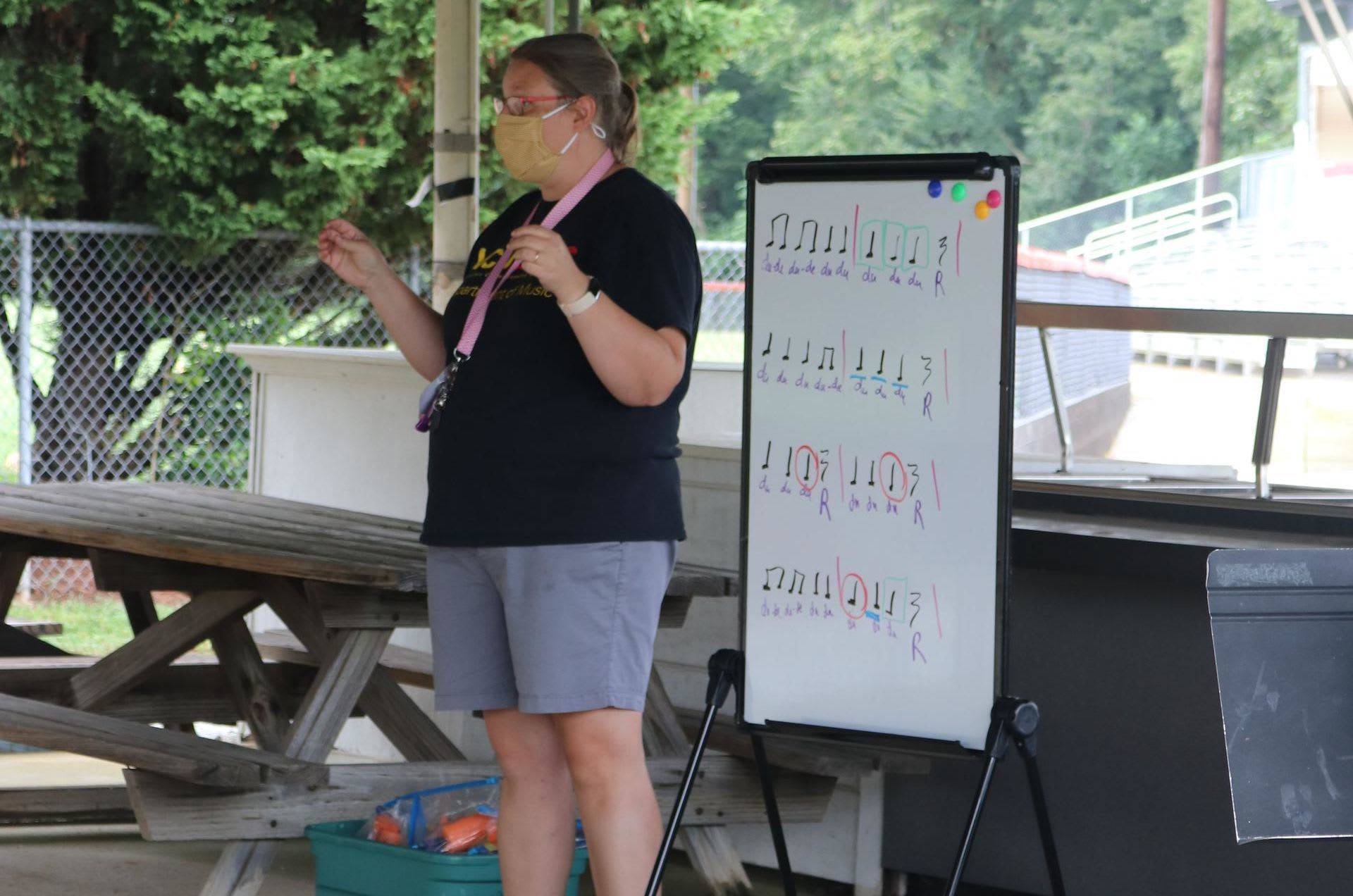 Dear Fuqua Family,
This past week, I had a moment to walk over and check out the progress of our students in our Agri-Science class. As I walked among the raised beds, I was reminded of the similarities that exist between agrarian practices and education systems.
Both farmers and educators spend months planning and preparing for the year ahead. Both evaluate strategies employed over the past year and both set goals to improve future performance. Only where farmers plant the seeds of sustainability, educators plant the seeds of knowledge. Both understand the value of hard work. Farmers break ground, plant seeds, and cultivate the land in the hopes that the fruits of their labor will prove to be successful. In the same way, educators introduce new subject matter, employ various learning strategies, and develop assessments in the hopes that the fruits of their labor will demonstrate student proficiency. Both understand the need for patience. Farmers wait patiently for the right combination of soil, sunlight, and water to burst forth with new life when the time is right. Educators wait patiently for the right combination of encouragement, guidance, and instruction to inspire a love for learning when the time is right. Both enjoy connections with their life's work that is far beyond the norm. Farmers with the nuances of the land and how the rhythm of the seasons work together to create a bountiful harvest. Educators with the subtleties of the classroom and how the days, weeks, and months of a school year promote and support the success of a student.
With the addition of Agri-Science to our upper school curriculum, one can see that both vocations are complimentary in many ways. Both work tirelessly to enrich, enhance, and improve our lives both on and off campus. And, both are deserving of our gratitude. So to the many farmers and educators in our school community, thank you from the bottom of our hearts!
Go Red! Go Black! Go Falcons!
Paul "Chance" Reynolds, M.P.A., Ed.S.
Head of School
Fuqua School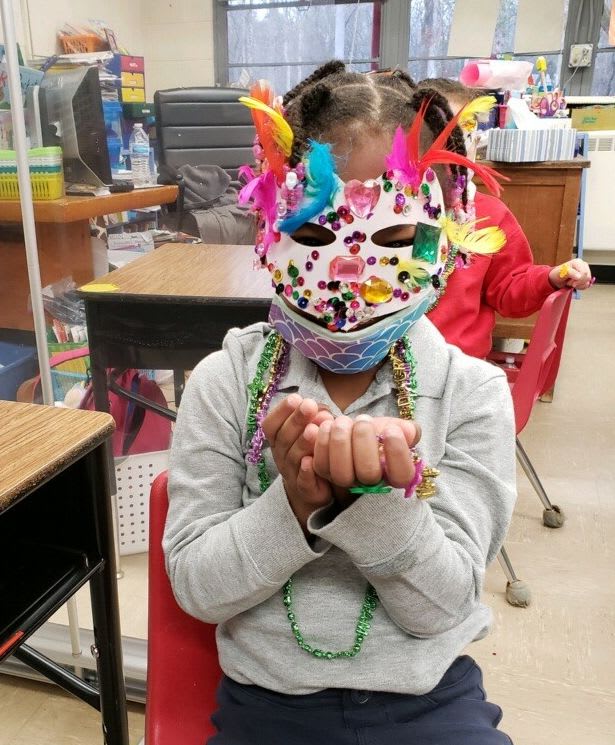 Mardi Gras is celebrated throughout the world. In the United States, Mardi Gras is an official holiday in the state of Louisiana. Laney Kortas, our LS/MS Media Specialist and native Louisianan, always brings the traditions and celebration of Mardi Gras to our lower school students each year. This year, students throughout the lower school decorated masks, read Mardi Gras books, and even got to eat some of her famous King Cake! Celebrating Mardi Gras is an excellent opportunity for some fun (and tasty) learning with a real global perspective.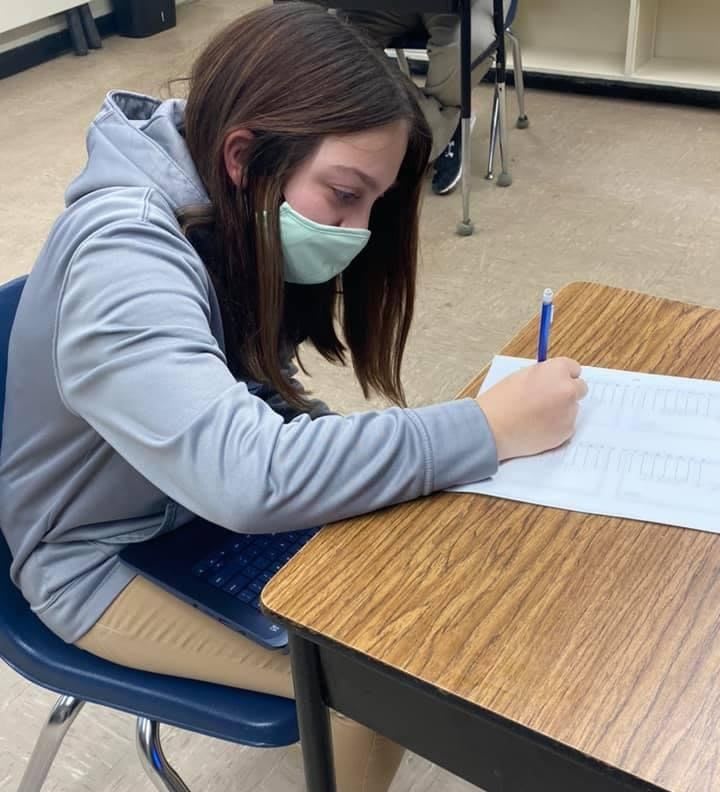 Farmville Women's Club Announces Contest Winners
Congratulations to the following middle school students for placing in the Farmville Women's Club writing contest and moving onto the district level for judging.
1st Hannah Whaley for her story,"The Girl Who Saved 2020"
2nd Ashlyn Ligon for her story, "Life Lessons"
3rd Isaac Satterfield for his story, "Jack and the Scary Knight"
Hannah Whaley's story will also go on to compete at the state level! We're so proud of you!
Also, a big congratulations for those students who placed at the club level.
6th Grade:
1st Sophia Hightower,"The Moon in the Sky"
2nd Lottie May Hazlegrove, "The Great Horse Rescue"
3rd Malaika Ahmed,"The First Day of Freshman Year"
7th Grade:
1st Ashlyn Ligon, "Life Lessons"
2nd Isabella Thompson, "Repeating Dawn"
3rd Julia Belle Bennett, "The Adventure of Noel"
8th Grade:
1st Hannah Whaley, "The Girl Who Saved 2020"
2nd Isaac Satterfield, "Jack and the Scary Night"
3rd Marissa Dempsey, "Mr. Grant"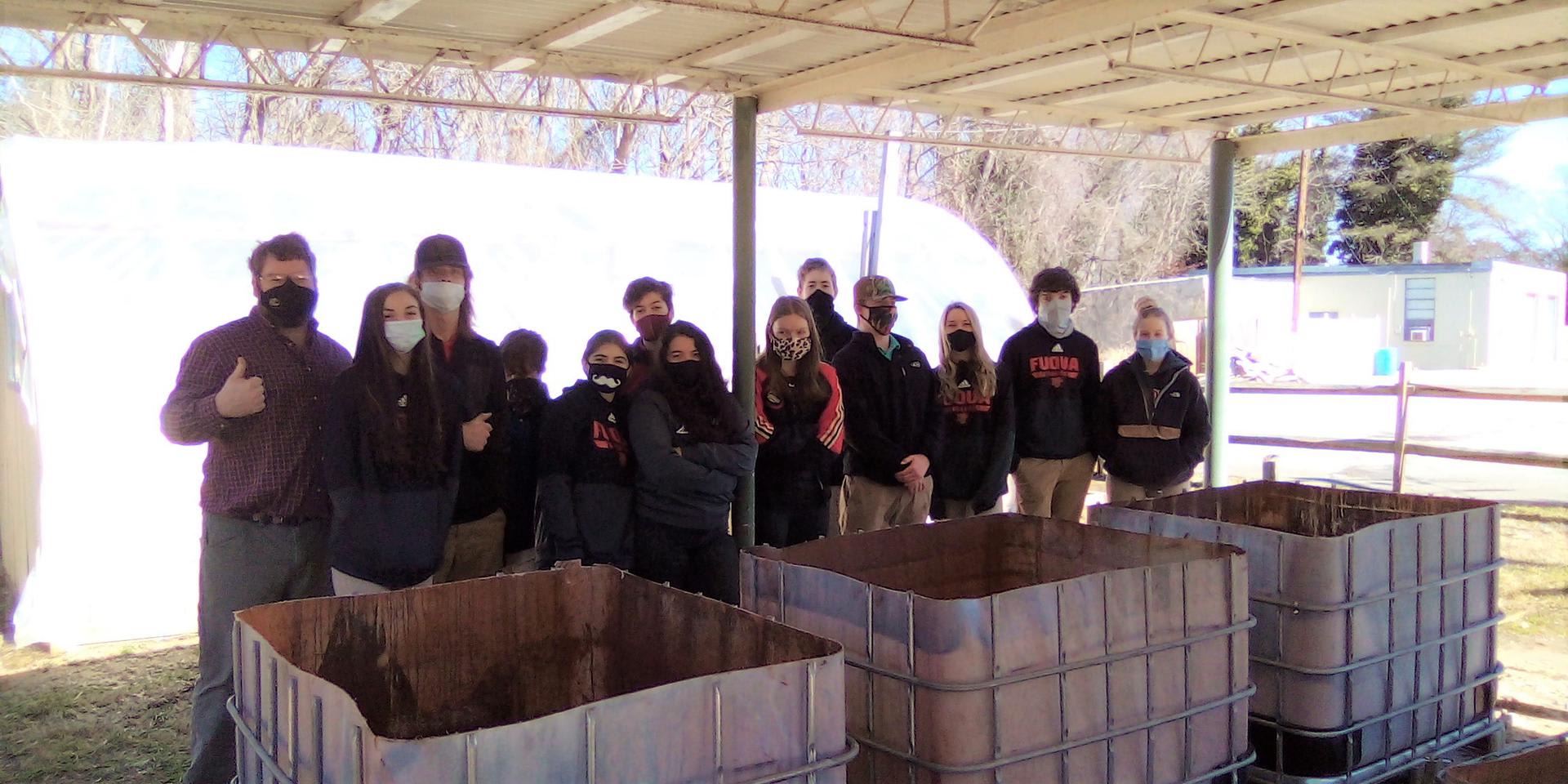 Out With The Old, In With The New
Aqua-Science students have been doing a little demolition work preparing the pavilion area, behind the art room, for their aquaponics setup. The old picnic tables were removed and debris discarded. Hopefully, with a little good weather they will soon have the aquaponics system plumbed and ready for fish.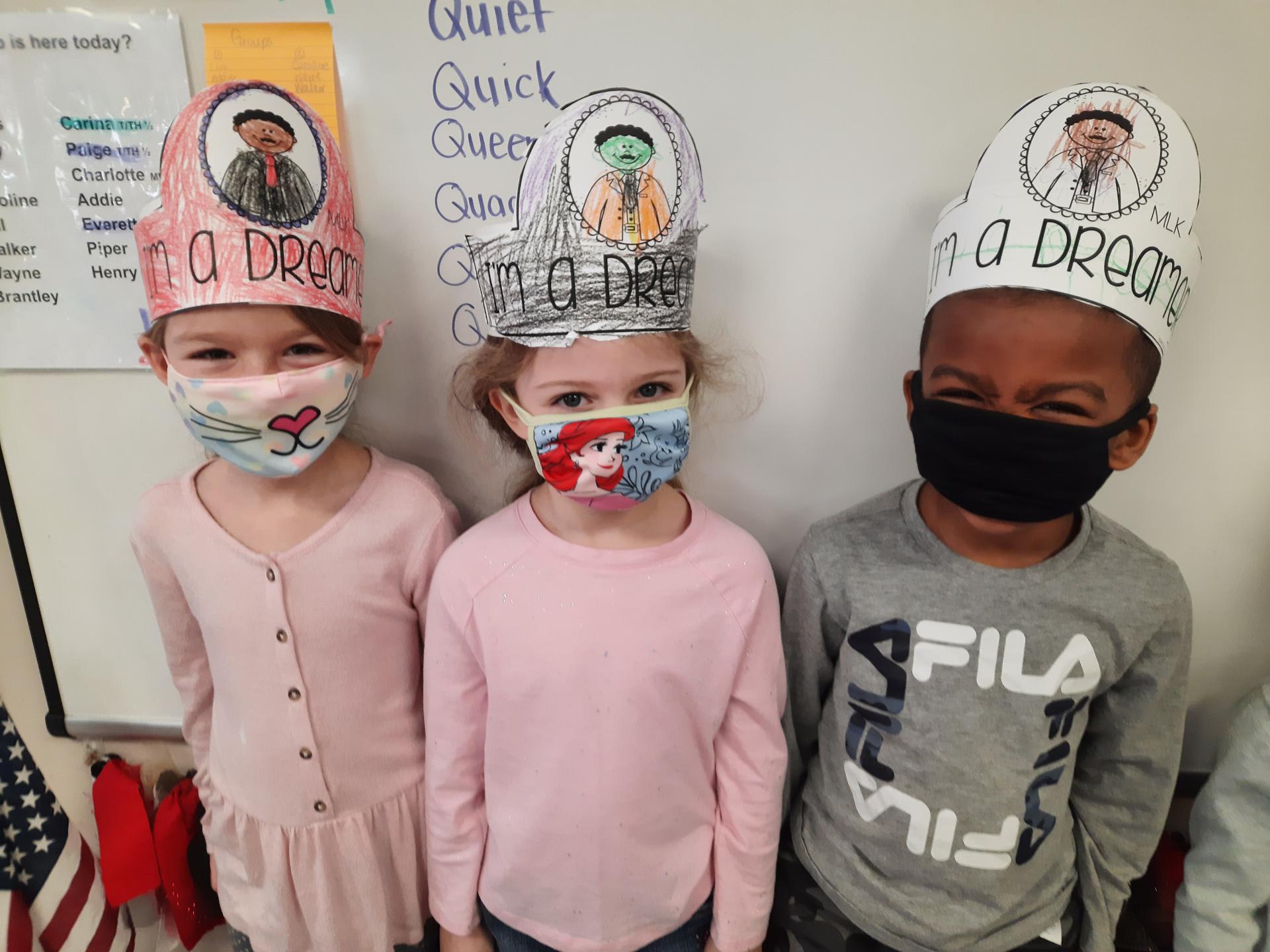 Black History Month Celebrated
Fuqua School students, in all grades, have been celebrating Black History Month in many ways this February. Upper school students were presented with daily trivia about influential African Americans throughout history. Middle school students researched and created Google Slide presentations on lesser known African Americans who made a big difference in shaping our nation. And, lower school students learned about famous African Americans inventors and activists by researching and creating informative pennants and celebrating those who made/make a difference. While all of these amazing Americans are celebrated every month of the year in history classes across our campus, it was a fun February celebrating their impact on America today.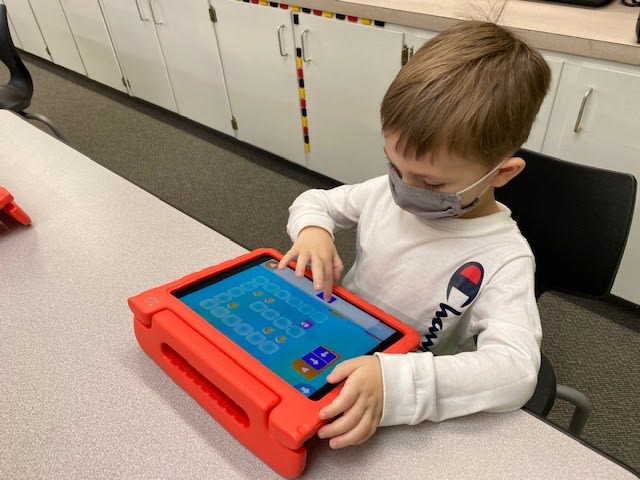 This year, our littlest PK Falcons have been learning a lot more than their alphabet and the foundations of math, history and science. This month, they started learning about computer coding during STEAM class. Using a program called Tynker, Jr., students began learning and applying the beginning steps of coding. Tynker, Jr. is a fun, interactive way to spark our students' interest in coding. By solving puzzles and games, using picture block coding to problem solve, sequencing and recognizing patterns, these students are actively learning fundamental coding concepts. We look forward to watching as they grow their coding skills with this new program.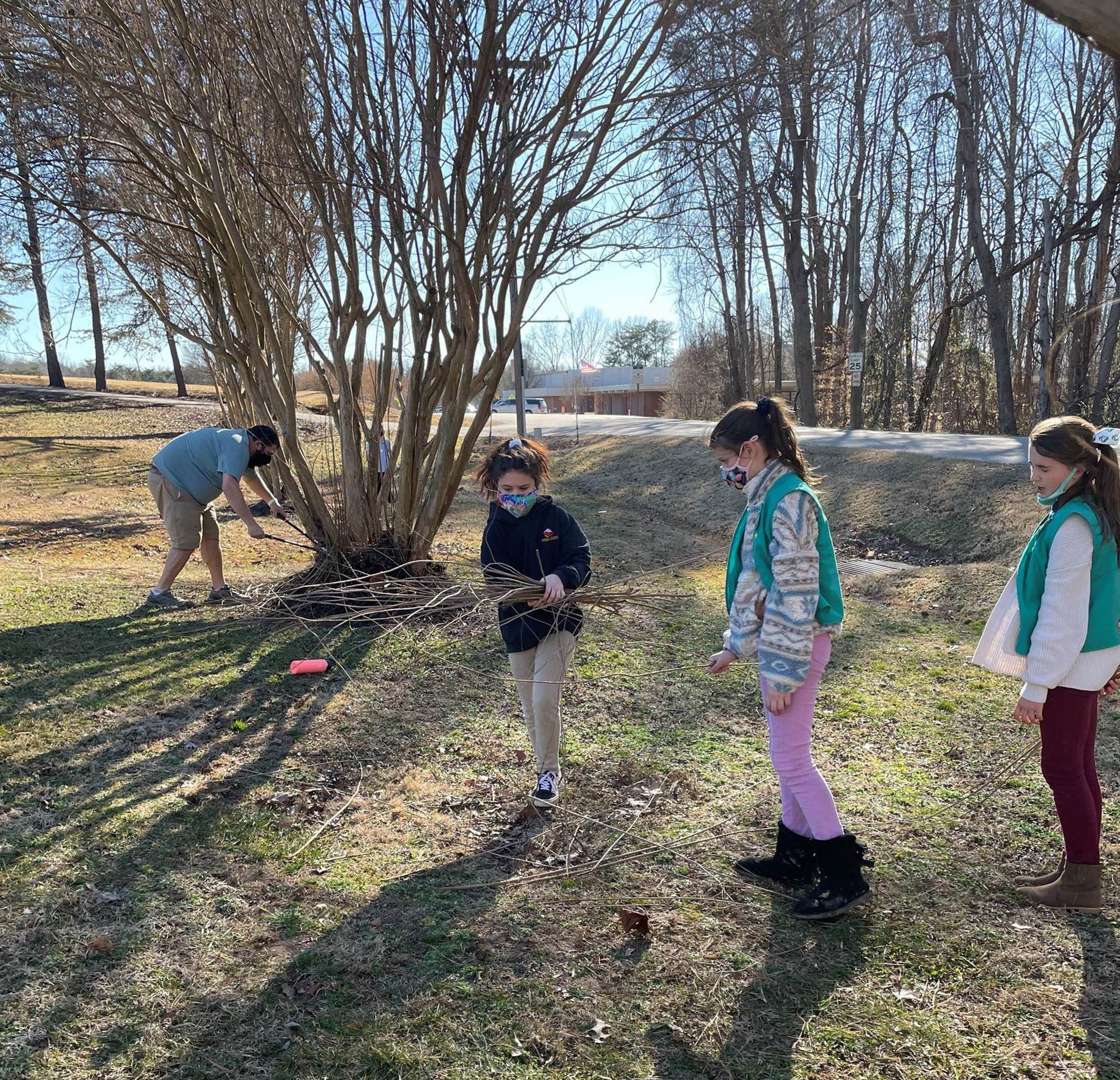 Girl Scout Juniors Troop 5200 is working to complete the "Girl Scout Way" badge by the end of the school year. Badge component four is to "leave a place better than you found it." Girl Scouts are encouraged to earn this step by heading outside to find a way to leave their yard or neighborhood better than they found it. In this case, they decided to treat Fuqua School as their backyard, and on a recent unseasonably warm day, they headed outside to continue the campus tree cleanup started by Justin Hicks, Kelly Atkinson and others. The Juniors, and Bradie Allen, worked hard to clean up branches and shoots trimmed from trees around the volleyball courts on Catlin Street.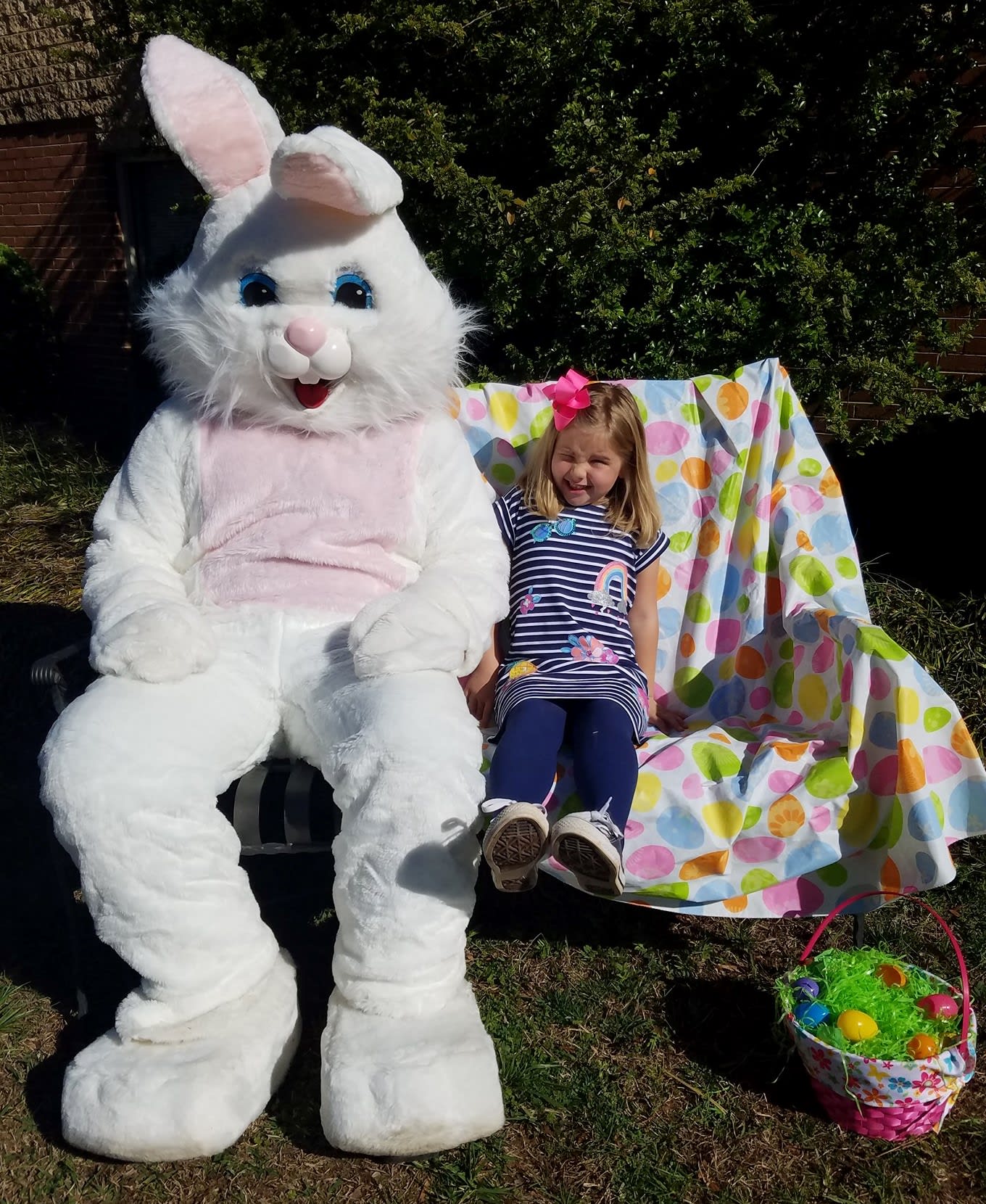 Hippity, Hop, Easter Is On Its Way
The Alumni Association and PTSA are putting a twist on its Annual Easter Egg Hunt event and have created a Drive-Thru Hunt. Families can drive thru campus, stopping by the Bell Tower, on Saturday, April 3rd, from 10 AM - noon to receive a bag filled with stuffed Easter Eggs and activities. Don't be surprised if you see the Easter Bunny making a stop by Fuqua School to see all Falcons!
During this time, the Alumni Association and the PTSA will be joining the SCA in collecting needed items for the Southside SPCA until March 31.
We love our Fuqua Family and hope you will join us for this twist on the Annual Easter Egg Hunt.