Fuqua School Falcon Flyer - 08/15/2020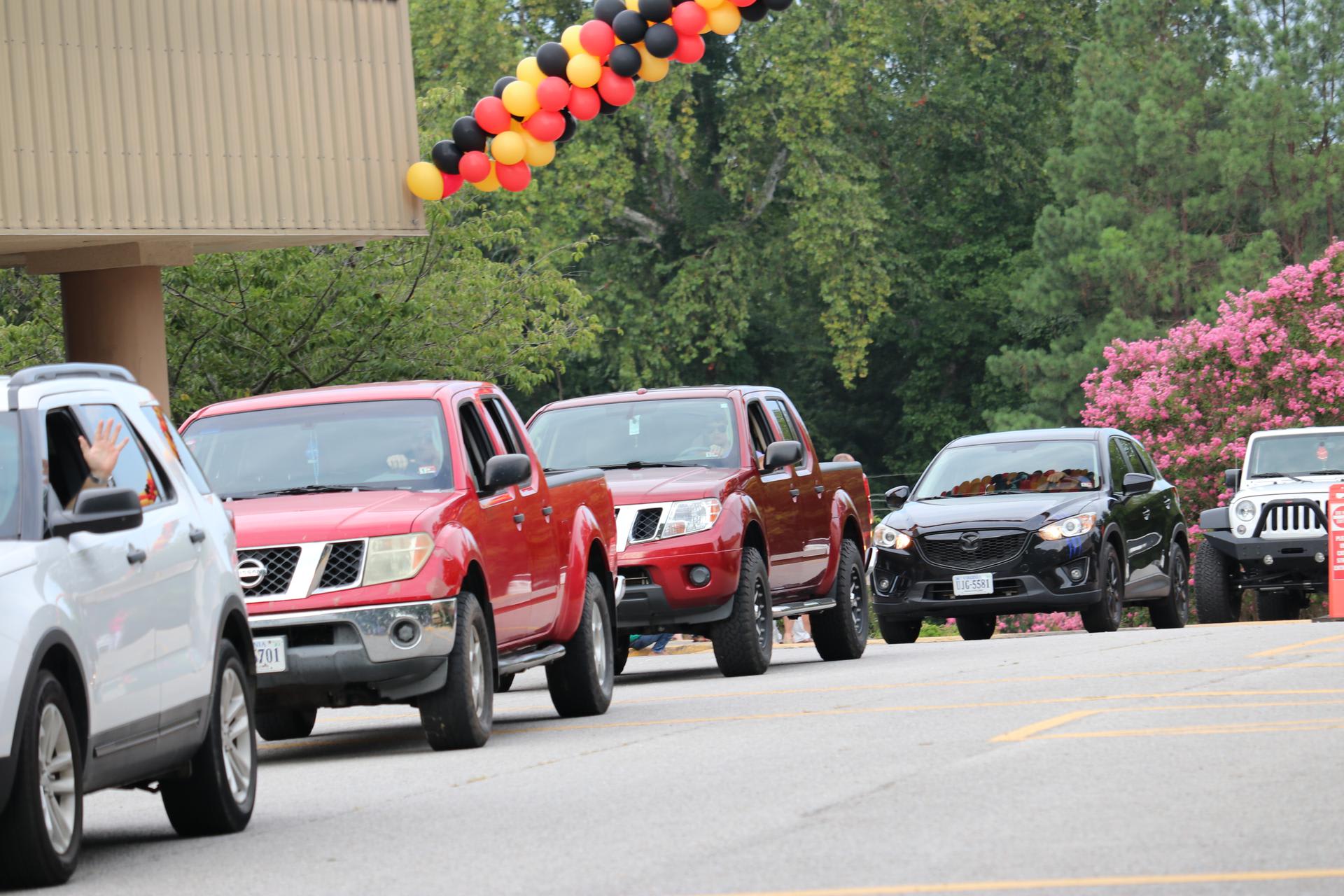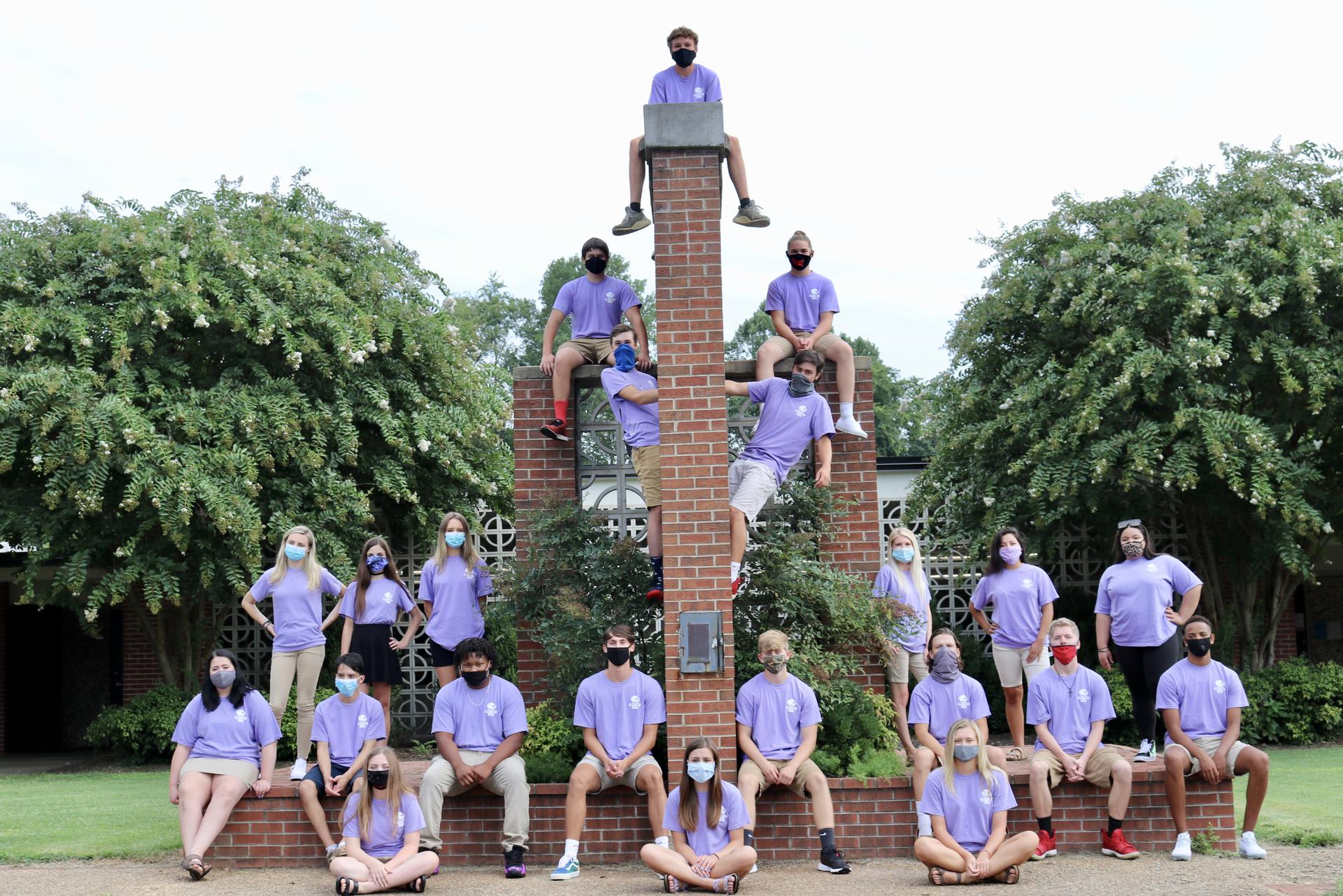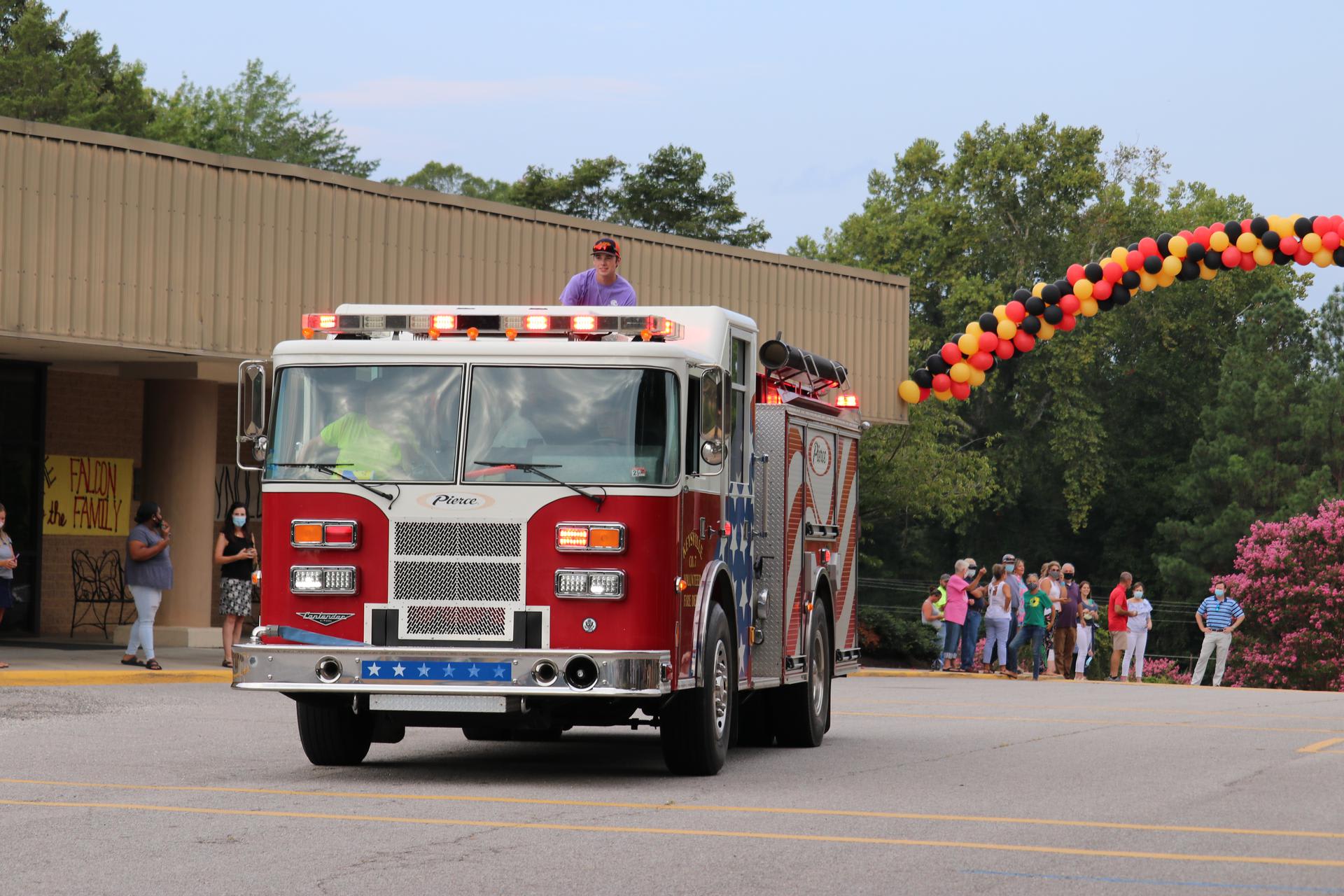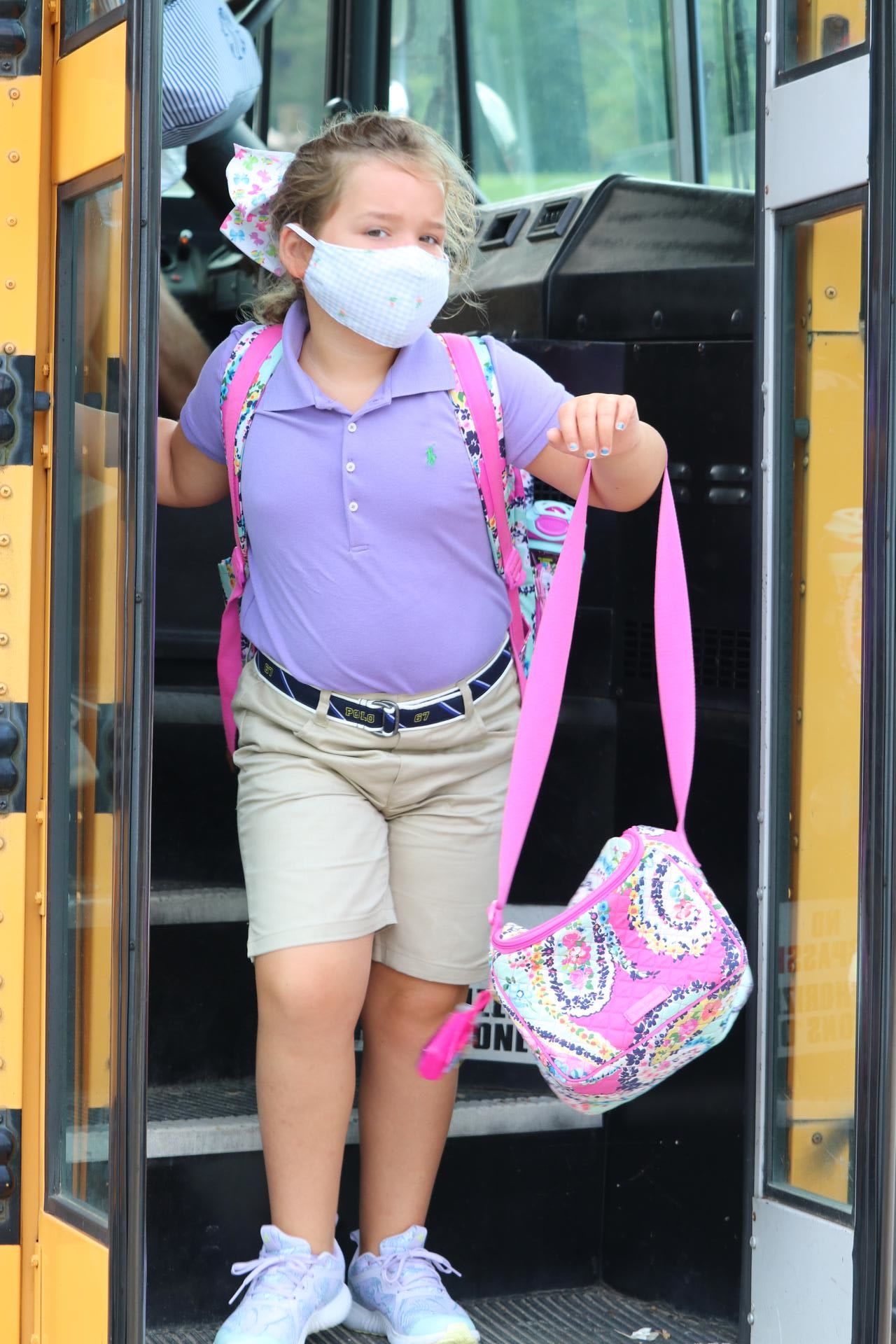 Fuqua Family,
This past summer, our Re-Opening Committee put countless hours into creating an incredibly detailed plan with the sole purpose of creating a safe and supportive learning environment where our students and staff could return to campus safely. To see those plans come to fruition as car after car turned into school this past Wednesday morning was incredibly uplifting and positive. To be able to see our Seniors pose for their class picture at the Bell Tower and to share that moment with their families was so heartwarming for me as the newest member of our family. And, to be able to see the many smiles on our campus again at all grade levels, even with masks in place, was particularly heartwarming and gratifying.
It goes without saying that all schools have "first day" issues and our school is no different. The only difference is we now have COVID-19 to deal with as well. In walking around campus, I saw teachers sanitizing classrooms both before and after the normal introductions that come with a new school year. I saw Freshman remaining six feet apart, even when asking upper classmen where to go for their next class. I saw students wondering where or who to sit with at lunch, even though only two students were allowed per table.
Of course, when we consider the magnitude of what we are trying to accomplish here at Fuqua, we must also remember that these typical "first day" issues are relatively miniscule in comparison to what we are striving to overcome. As a school, we are attempting to do something together that is nothing short of incredible. Our teachers are attempting to teach in person and online simultaneously. Our students are adjusting to separate lunches, daily temperature checks, and staggered arrival and dismissal times. Our families are dealing with longer lines in the morning and afternoon, and reminders at home for our students to not only try and keep up with their textbooks and lunches, but to remember their Chromebooks and masks as well.
With all this said, the overwhelming impression I received from students, families, faculty, and staff this past Wednesday was one of excitement to be back on campus and for this, I would like to thank everyone for your patience and cooperation, your understanding and flexibility, and more than anything, your faith and trust in our school.
Together, we can do this.
Paul "Chance" Reynolds, M.P.A., Ed.S.
Head of School
Fuqua School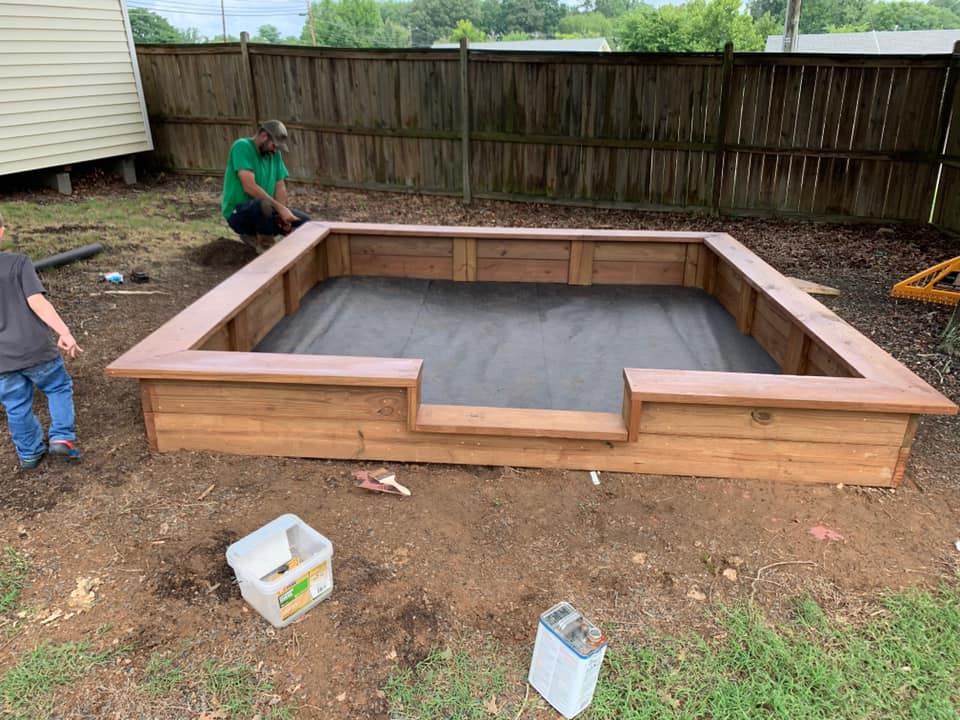 This year, the lower school added a new building to our campus. The Falcon's Nest (formally the Stepping Stones daycare building) will be the new location of our prekindergarten program. With Mrs. Call and Mrs. Davis leading the way, the building saw an amazing "flip" and we are so very proud of this space. A big thanks to our PTSA and students for their special touches in helping make The Falcon's Nest the new PK home! We love our Fuqua PTSA and all that they do. Thank you to Jenifer Orange, Melissa and Chris Call, Jon and Sarah Grant, Teri and Craig Harris, Scott and Suzi Davis, Michelle Brown, Joshua Brown, Tammy Frank, our AMAZING maintenance staff (Kevin, TV, Bernard), Craig Howard, Eddie Kelly, Linda Shephard, Seth Otey and family, Joyce Eggleston, Dara Tucker, Debbie Watson, John Ellington, Robert Atkinson with WC Newman, Jeremiah Bunker, the Easter family, Mandy Foster, and students Emma Grant, Nathan Davis, Reagan Davis, Ainsley Harris, Abbi Harris, Taylor Call, Alexis Call, Collins Easter and Rebekah Call.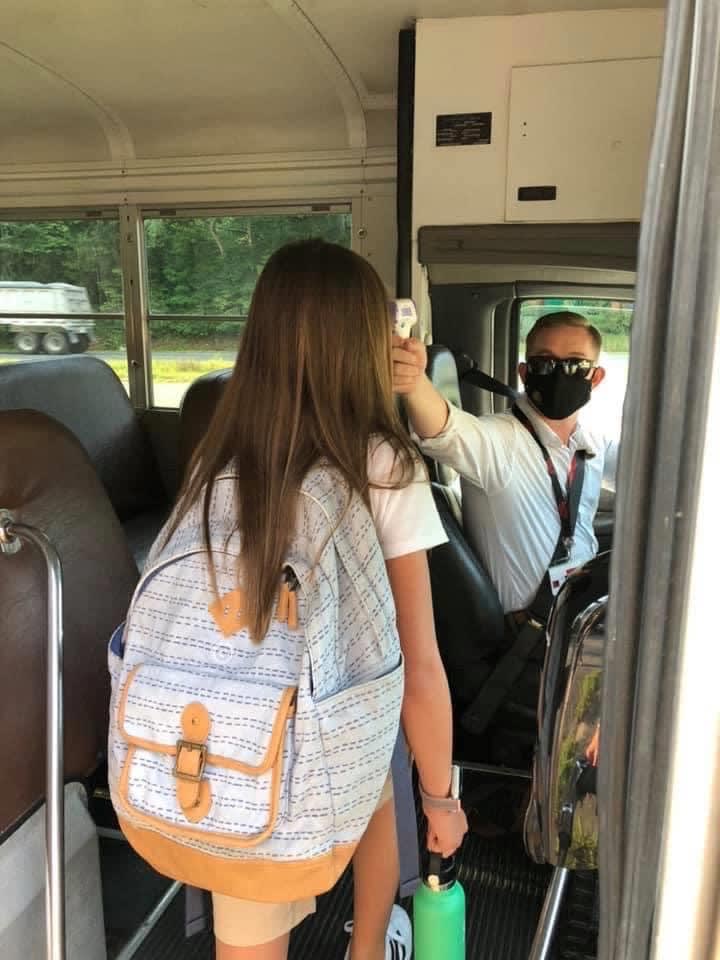 As the first day of classes began, there were a lot of changes for those students who last saw our lower and middle school campus back in March. In addition to new students and teacher faces, students were greeted by masked bus drivers taking their temperatures before riding to school, clear partitions in some lower school classrooms, and socially-distanced lunch spaces. While morning handshakes and hugs from Mr. Reynolds and Mrs. Tucker were not an option due to COVID19, air hugs and elbow bumps have taken their place. We are so thankful to be back on our lower and middle school campus and while it does look different, we know that this won't last forever and that student and faculty safety and health come first. #FuquaCares #FuquaStrong #FuquaSchool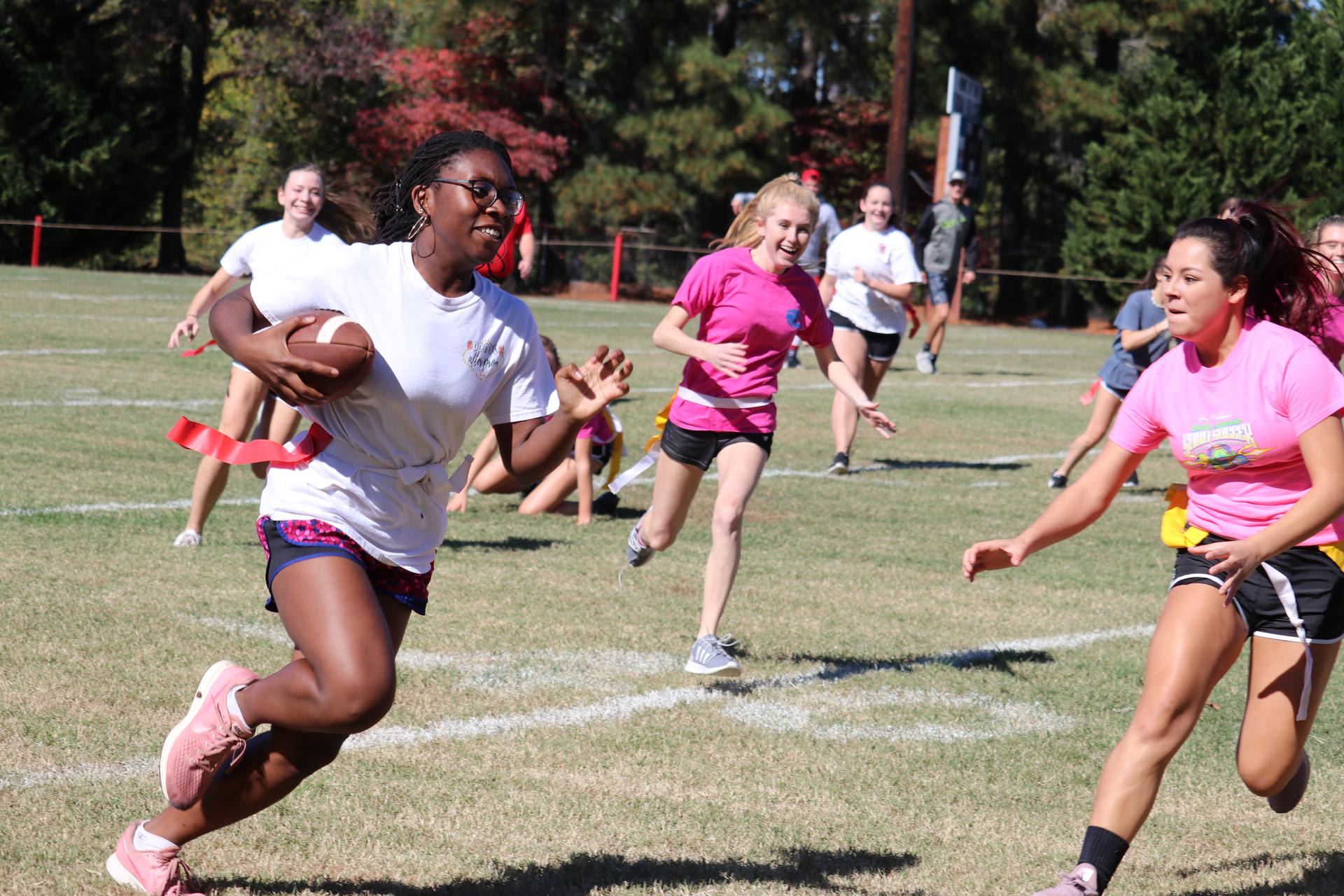 Athletics to Offer Intramural Program
Fuqua Athletics will not play traditional Fall Sports but will go with an intramural sports program similar to higher education college and universities. The teams will be comprised of 5 boys per team and 5 girls per team. There will be a Middle School Division and Upper School Division. The first two sports offered will be volleyball and flag football. Upper School students will play volleyball on Mondays and Wednesdays and play flag football on Tuesdays and Thursdays. Middle School students will play volleyball on Tuesdays and Thursdays and play flag football on Mondays and Wednesdays. Registration has already begun. Students interested in playing should contact Coach Edwards.
Intramural season will start on September 8th and the season will end on October 16th. Volleyball will be played on the Soccer/Lacrosse Field while Flag Football will play on the practice Football Field. All games will start at 3:30 PM with the last game ending at 5:30 PM.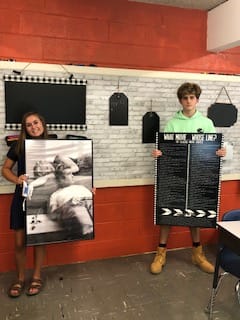 New Elective Offering for US Students
The Upper School has added a new elective course in American Popular Culture. Ms. Stubbins will teach this subject, and she hopes the class members will come to understand how technology, marketing, economic factors, artistic movements, and societal values have influenced the ideas we hold today about what it means to be American. Students will explore multiple facets of American culture from music and fashion to sports and film. Why is it that we call baseball America's pastime? How does popular culture both reflect and influence ideas about gender and success? How do today's movie stars differ from the early heroes and heroines of silent film? These are the sorts of questions students will investigate, and they will also have many opportunities along the way to enjoy the leisure pursuits of decades past.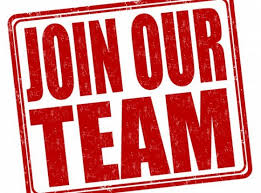 Fuqua School is seeking a full-time IT Specialist for the 2020-2021 school year. Duties include developing, updating and maintaining the school's inventory of hardware and software; troubleshooting problems related to hardware and software; serving as network administrator and supporting infrastructure including hardware, intranet, internet connection, website and software; teaching one computer science class each semester; and coaching an E-Sports team.
Please submit your cover letter, resume, and application (found on our website at www.fuquaschool.com) to Ashley Newcomb at newcombaw@fuquaschool.com or mail to: PO Box 328, Farmville, VA 23901.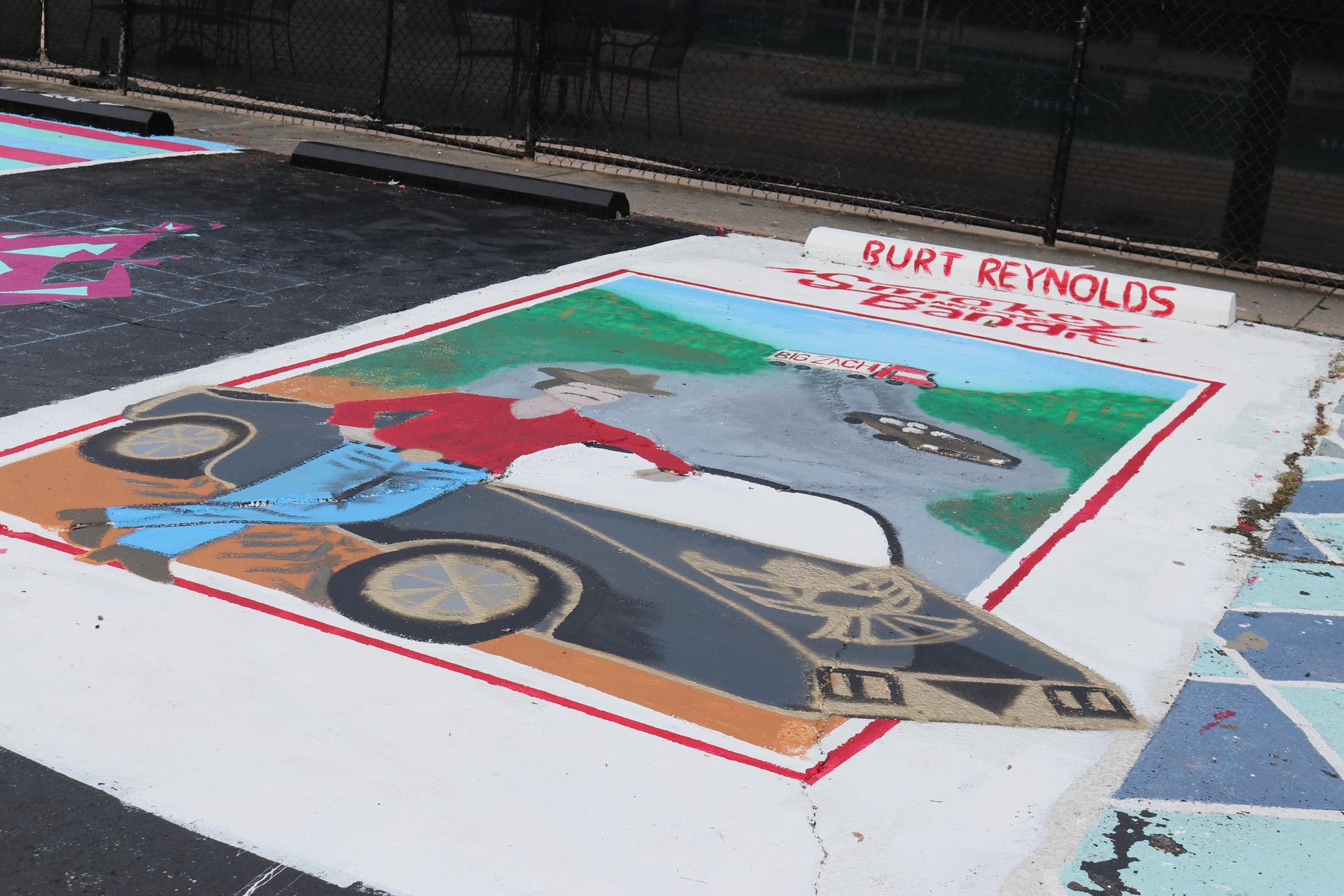 Jumping Into a New Senior Year
When August rolls around it signifies the beginning of a new senior year for Fuqua School students. While this year brings new rules and procedures around social distancing guidelines, we were still able to honor our senior traditions. As the years go by, our seniors become more and more creative around painting their parking spots. Several students spent days planning and painting their own masterpiece.
Our school year began as usual with a gathering of the senior class for traditional senior breakfast off campus. This past Wednesday we had perhaps the longest drive through in school history as our students were social distanced but lined up to welcome the class of 2021. One of our seniors, Jayden Seagle who is a member of a local fire department, was able to ride in in style on the back of a fire truck.
We ended our first week of school with our annual senior pool jump to splash in a new year along with welcoming the class of 2021 to their senior year. We want to encourage each of you to seize the day and make it your best year yet. Enjoy the time honored traditions and get creative to decide what new tradition should be started. Enjoy each and every moment of this year, others who have walked in your footsteps will tell you the year is going to fly by and you will really miss it when you are gone.
Good luck to the class of 2021 and let's have a great year!