The Bell Tower Newsletter: May 2021
A publication of the Alumni Association for our PEA/FS Family.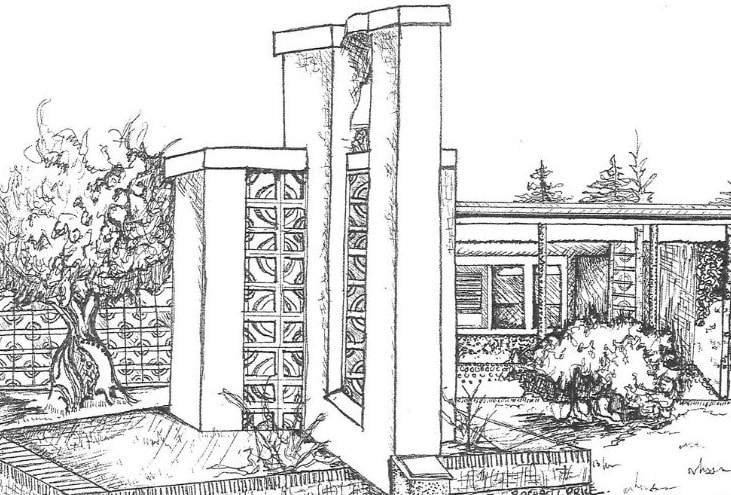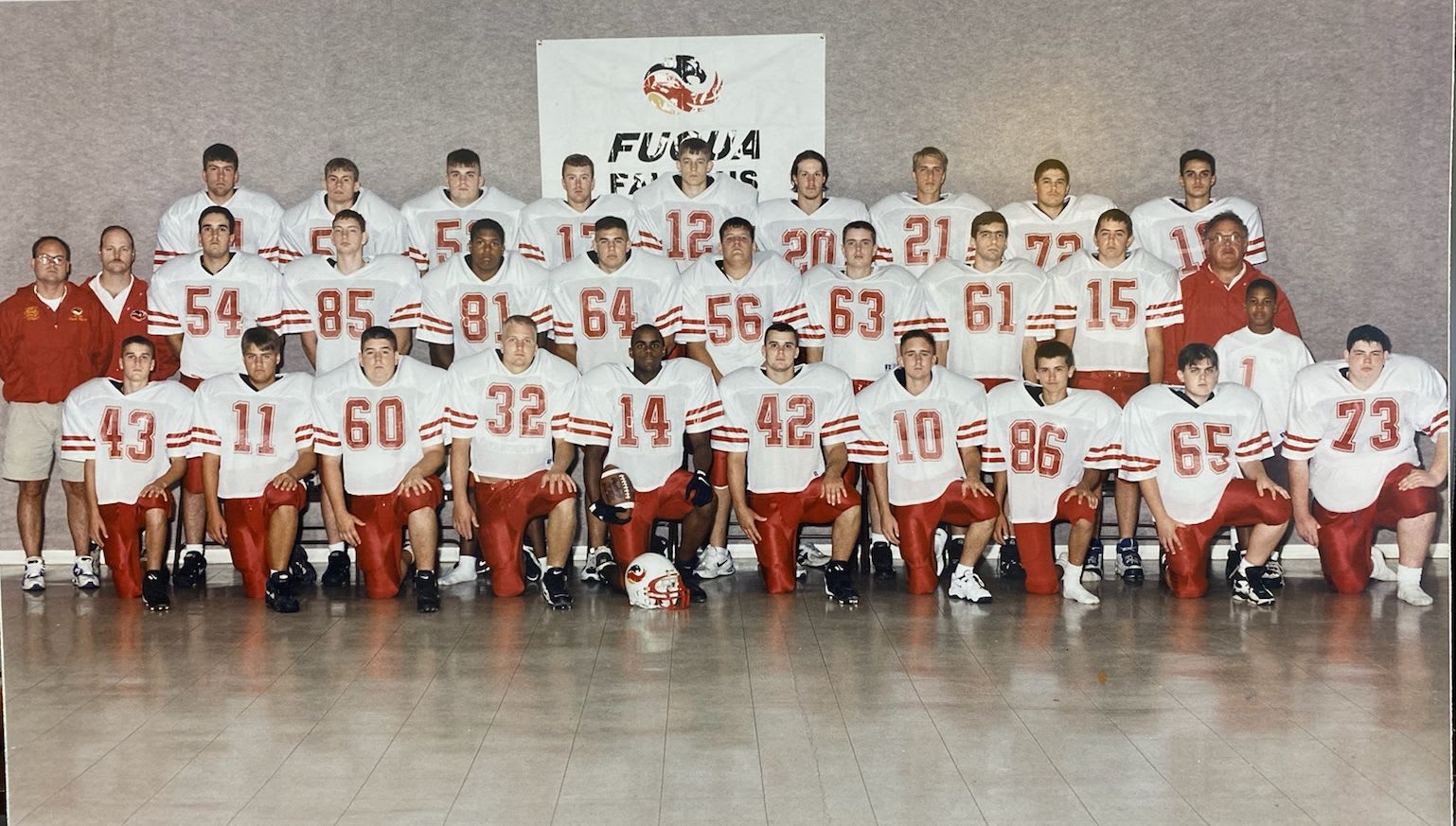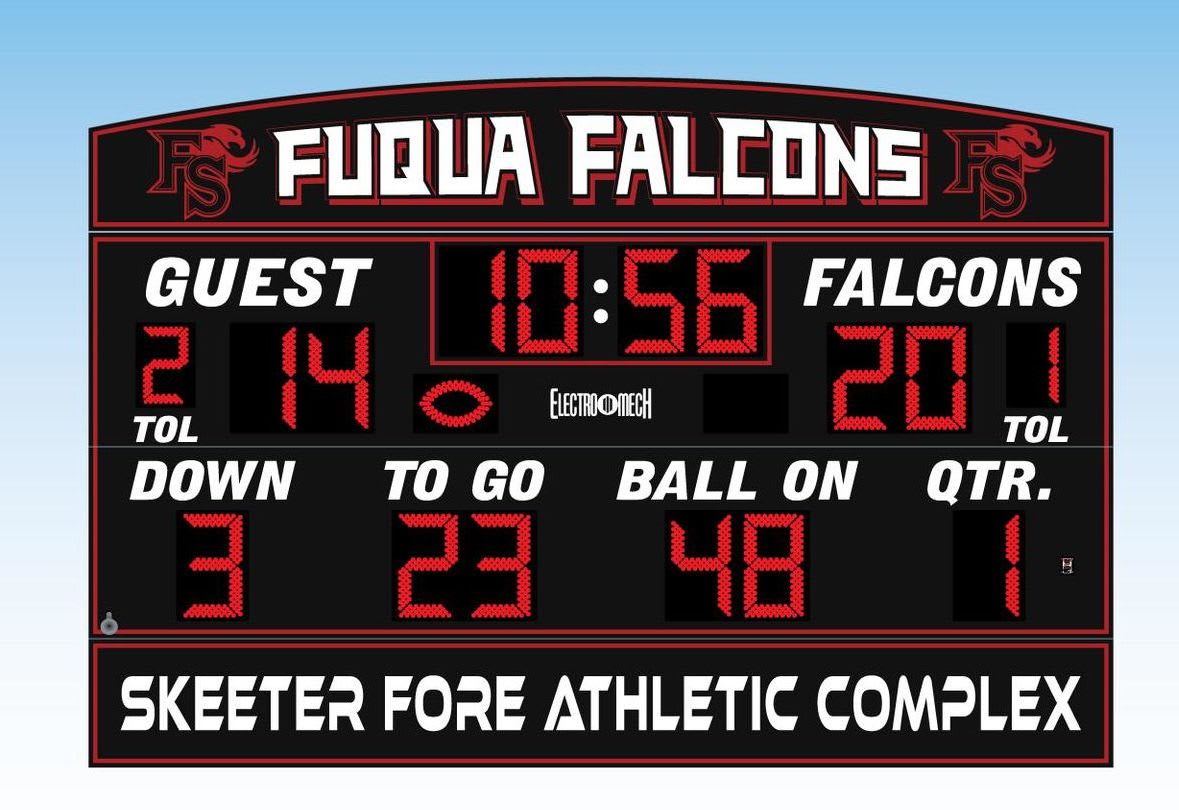 Coach Fore Can Count On Us!
Members of the 1996 State Championship football team gathered at 3 Roads Brewing in early May to kick-off the fundraising efforts for a new scoreboard for Gilmer Field. The "Skeeter" Foreboard will replace the current scoreboard, which, due to age, does not always function properly and available parts for repairs are difficult to find. Teammates enjoyed sharing stories of their time on the field and how Coaches Fore and Addleman impacted their lives.
Several members of the 1996 State Championship football team have rallied their teammates and have been instrumental in the process of replacing the scoreboard. "We wanted to do something to honor Coach Fore for his dedication to the school and to the football program," commented Alan Henshaw '98 and member of the 1996 State Championship team. "The school needs a new score board and it seems fitting that we, as football players and alumni help make this happen."
Coach Fore is the winningest coach in school history with 285 career football wins. In recognition of this accomplishment, the 285 Club has been established. Donations of $285 or more will be recognized on the 285 Club marker. The 285 Club marker will acknowledge Coach Fore's winning history and all donors at or above the $285 level. "We hope our alumni football players will join our 285 Club and help honor Coach Fore in this very wonderful way. " Head of School, Chance Reynolds commented.
We hope to unveil the "Skeeter" Foreboard at the first home game of the 2021 football season, on September 10, against Roanoke Catholic. To donate to this project, click here and designate your gift for the Skeeter Foreboard.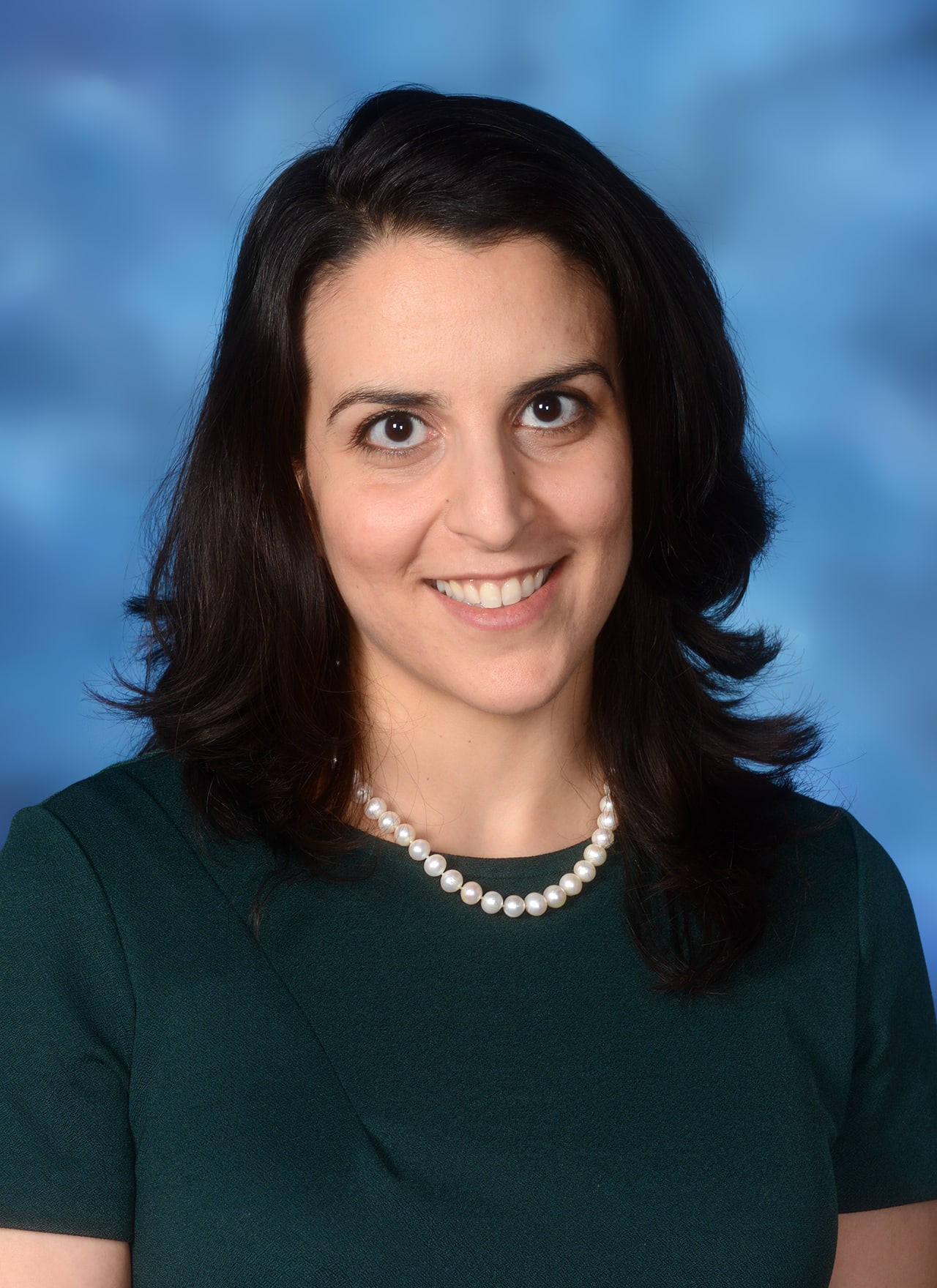 Commencement Speaker Announced
Fuqua School will hold commencement exercises for the Class of 2021 on Friday, May 28 at 6 o'clock on the front lawn of the upper school campus. In keeping with the tradition of inviting alumni to deliver the commencement address, this year's guest speaker will be Dr. Bann Al-Shammaa. Dr. Al-Shammaa '03 earned her medical degree from the University of Virginia School of Medicine in 2011. She completed her Pediatric Residency in 2014 also at the University of Virginia School of Medicine. Dr. Al-Shammaa is board certified in pediatrics.
Dr. Al-Shammaa practices at Inova Cares Clinic for Children in Falls Church, VA. She is a clinic champion in the fight against childhood obesity. She helped create a community outreach program to teach children and parents how to combat childhood obesity through realistic diet and exercise options.
Dr. Al-Shammaa was the recipient of a teaching award in 2017-2018 which recognized teaching performance in the top 10% of all Inova Children's Hospital faculty. At the University of Virginia School of Medicine, she served as Chief Resident during her 4th year of residency. When she is not caring for children in the clinic, she enjoys teaching yoga at a local studio as a certified yoga instructor.
"We are thrilled and honored that alumna Dr. Bann Al-Shammaa has agreed to be a part of this year's commencement exercises for the Class of 2021", said Head of School Paul "Chance" Reynolds. "Dr. Al-Shammaa is an excellent example of someone who used the foundational skills provided by a Fuqua School education to continue to fulfill her own boundless, individual potential in life."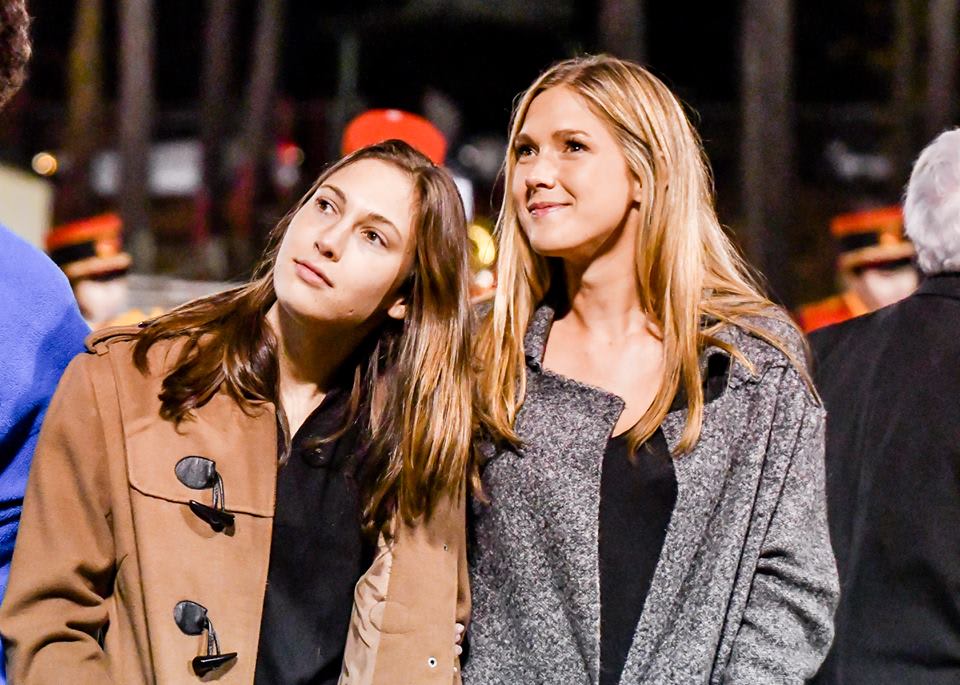 Kuhar Sisters Scholarship Established
As sisters and Fuqua School Alumni, Dalton '10 and Rives Kuhar '11 have established a scholarship to give back to a place that helped shaped them into the women they are today.
Fuqua School's sidewalks, classrooms, gymnasiums, and cross-country track are the places where both Dalton and Rives hold some of their fondest memories from their youth. On Fuqua's campus, they tucked in their shirts, ran to class, laughed with friends, made mistakes (and earned several tardy slips), studied hard, and learned valuable life lessons. Both sisters were student athletes. Rives was an instrumental member of the volleyball team for seven years straight. Dalton, an avid runner, won back-to-back state titles in cross country in the fall of 2008 and 2009; she is the only athlete in school history to have her running shoes bronzed, and her retired jersey still hangs in the gymnasium today. Dalton and Rives both perceive that their participation in various sports at Fuqua School is what taught them work-life balance, and is the reason why physical and mental fitness remain a priority in their lives today.
Dalton earned her Bachelor of Science in biology from the Virginia Military Institute. Rives graduated with a Bachelor of Arts in English from the University of Mary Washington and is currently earning her Masters of Arts in publishing and writing from Emerson College in Boston, Massachusetts. Since graduating from Fuqua, they have been world travelers and deep thinkers. Though their paths have not been linear, it was the unique community at Fuqua School and the foundations built in their high school classrooms, that has given them the courage to chase their dreams and be who they want to be. Dalton and Rives know that, no matter where they may roam, they always have a home at Fuqua School.
The Kuhar sisters are proud to award this scholarship to a Fuqua School student who, as a rising junior or senior, demonstrates pride in being a Fuqua Falcon, enjoys learning, is a friend to all, and plays a varsity sport. Through this scholarship, Dalton and Rives hope to highlight a member of Fuqua's student body who may not receive the perfect marks; may not be captain of the team; may not have the greatest financial need but, instead, is someone who has a vast internal complexity, evident in the way they live their life and how they treat others around them.
A $500.00 scholarship will be given annually to a rising junior or senior and will be applied to the following school year's tuition. Congratulations to James Royall '23 on being the first recipient of the Kuhar Sisters Scholarship.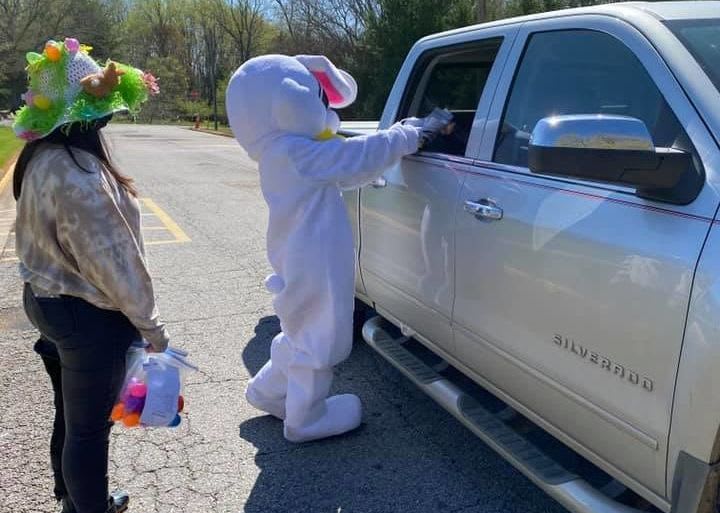 Drive-Thru Egg Hunt A Success
Thank you to everyone who supported this year's drive-thru Easter Egg Hunt sponsored by the PEA/FS Alumni Association. We appreciate everyone's help in the success of this event.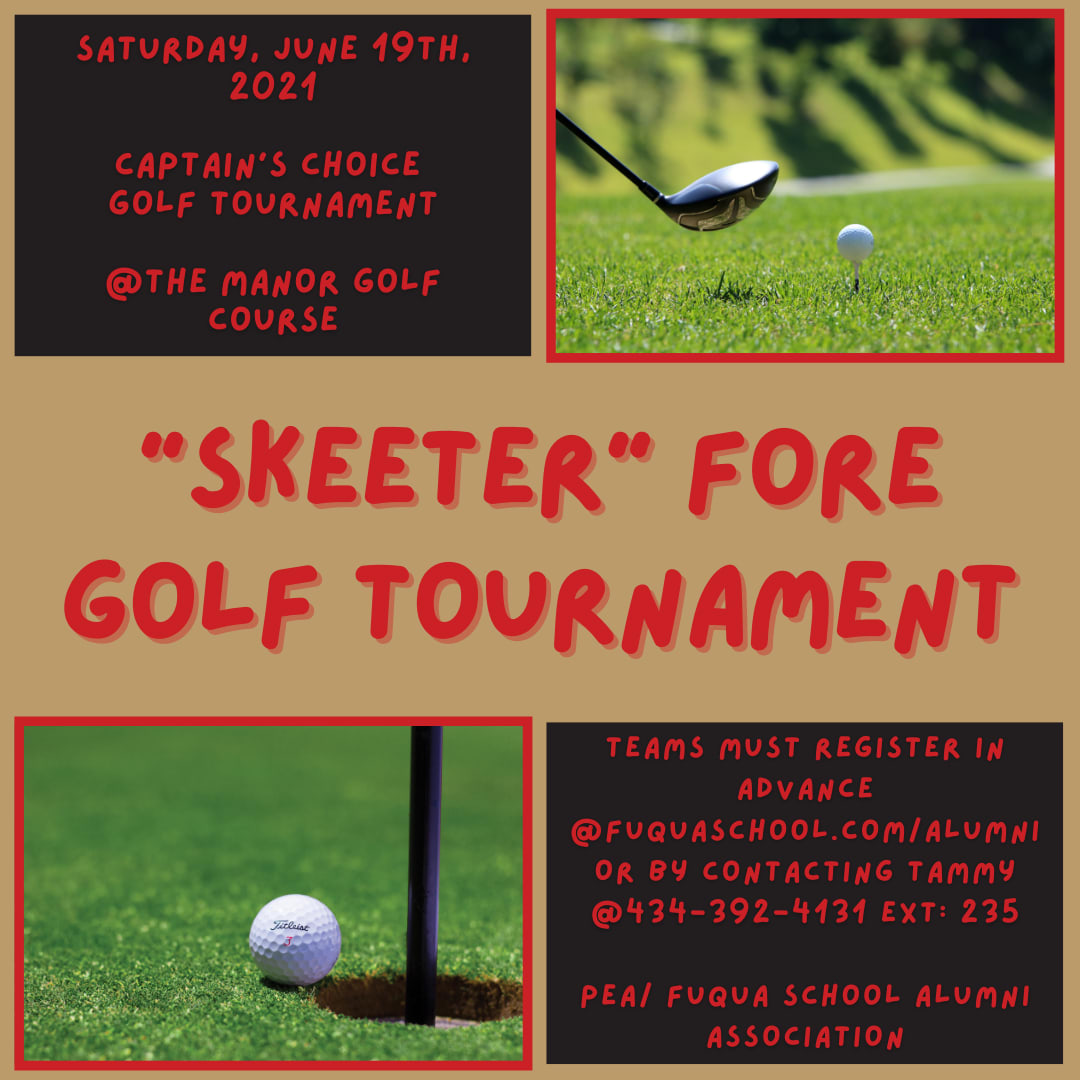 "Skeeter" Fore Alumni Golf Tournament to Benefit Foreboard
Our annual "Skeeter" Fore Alumni Golf Tournament is just around the corner and we are excited to be at full capacity with 20 teams! This year's event will feature a long-drive competition, a closest to the pin contest, a putting contest for $1,000, and hole in one where an ace would win $10,000 and bragging rights for a lifetime. This year's event will also include a raffle and silent auction. All proceeds from this year's golf tournament and contests will go toward the purchase of a brand new football scoreboard, the "Skeeter" Foreboard for Gilmer Field.
Alumni News Reported
Have News?
Every effort is made to communicate with our alumni through special mailings, emails, and social media, though often our information is outdated. Please take a minute to update your information at https://www.fuquaschool.com/alumni-portal/alumni-information-updates or contact Tammy Frank at franktm@fuquaschool.com or 434-392-4131 ext.235. Keep us updated on the latest accomplishments in your life! Graduations, weddings, births, adventures, careers and accompanying photos are all of great interest to fellow alumni and the school community! We would love to share your excitement with you.
Allison Ingram Jamerson '11 and husband Mitch welcomed Kipper Cole Jamerson on March 8, 2021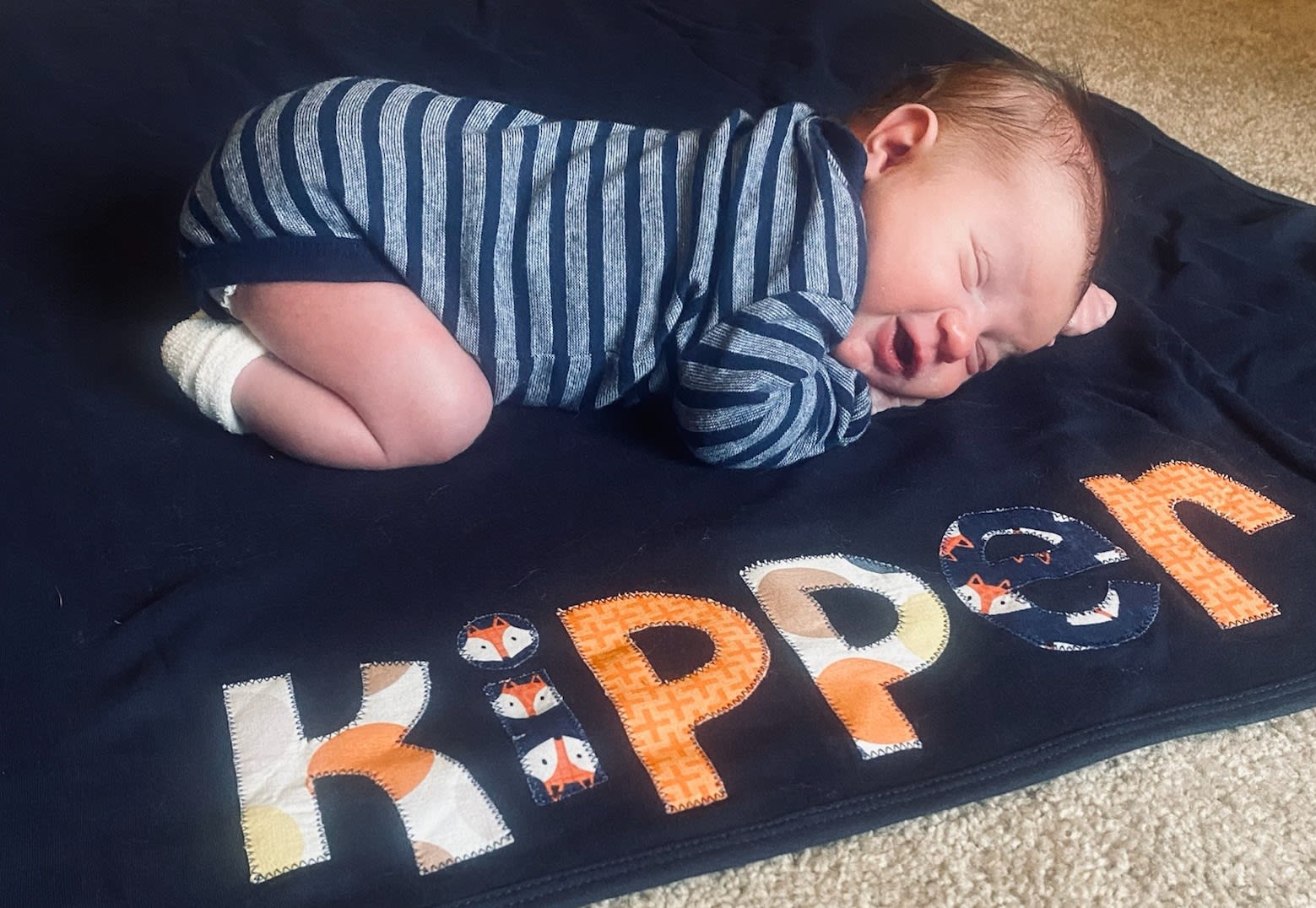 Jenna Clark Powell '09, along with her husband Chris and their son Grayson, welcomed Autry Clay on April 10th. Jenna is the daughter of Kevin and Sherry Southhall Clark, both from the class of '81, and granddaughter of Gene Southall '60.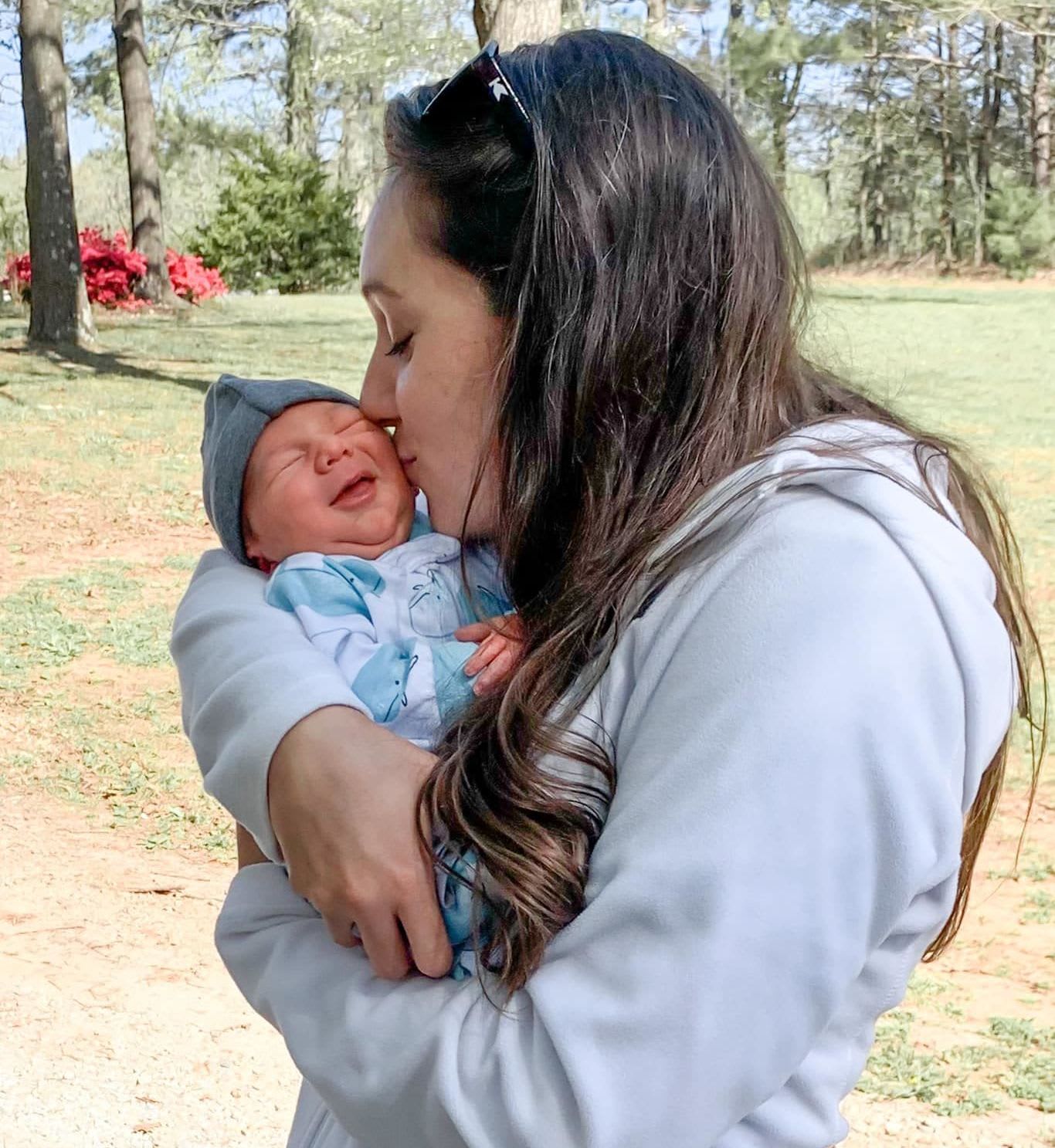 Jessi McCormick Otey '05 and husband Seth, along with daughter Andi, welcomed their daughter, Crawford Childress, on April 10th. Jessi is the daughter of Laura and Rodger Childress '75.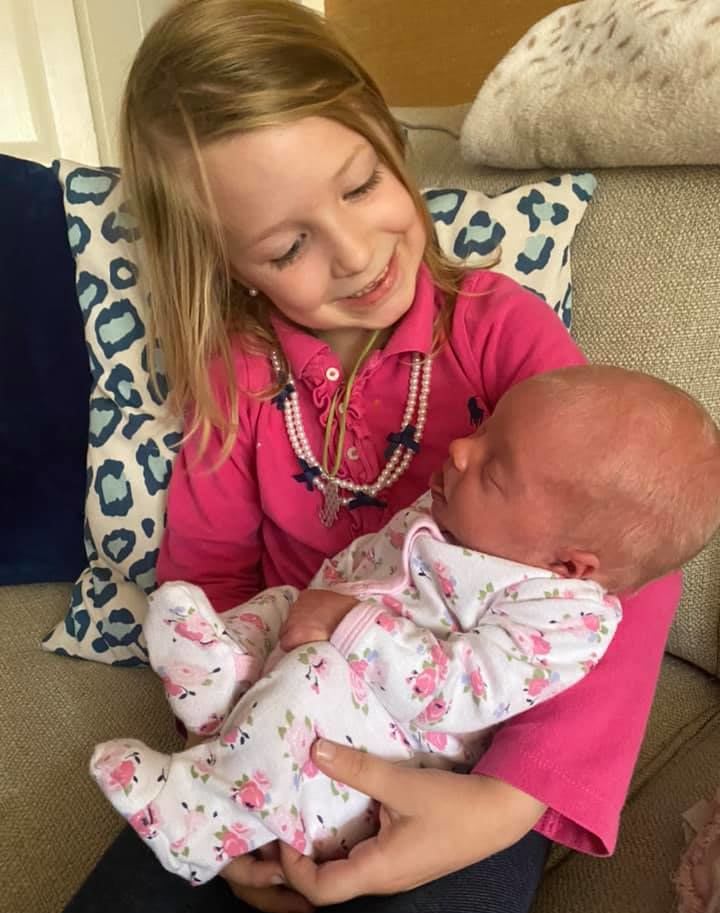 Chris Bolt '04 and wife Ashely welcomed son Tucker James Bolt to the family on May 5th, 2021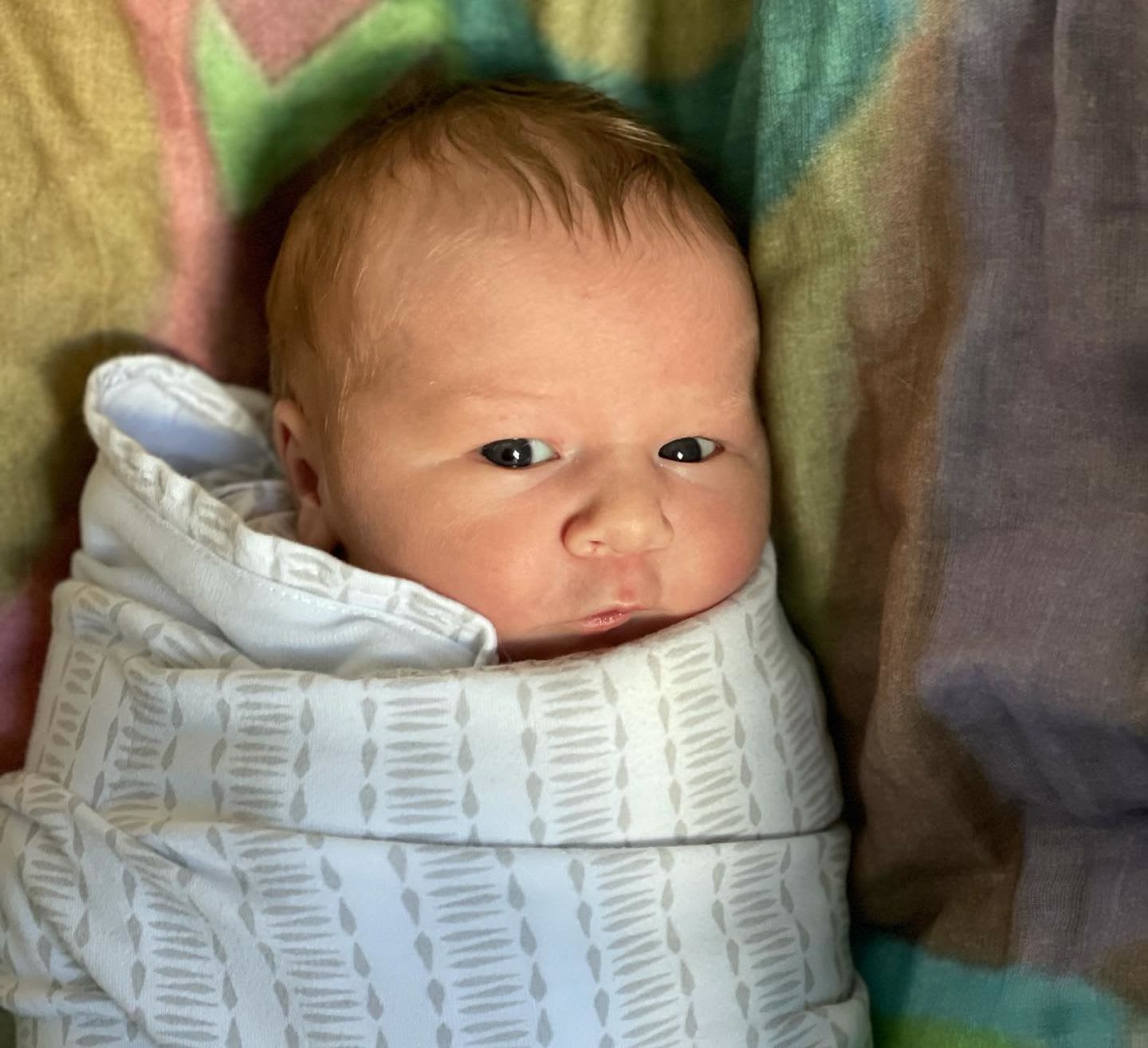 Savannah Mahan '18 and Jarrett Chapman '18 married on April 17. Savannah is the daughter of Kathy Schuler '84, and Jarrett is the son of Chris Chapman '96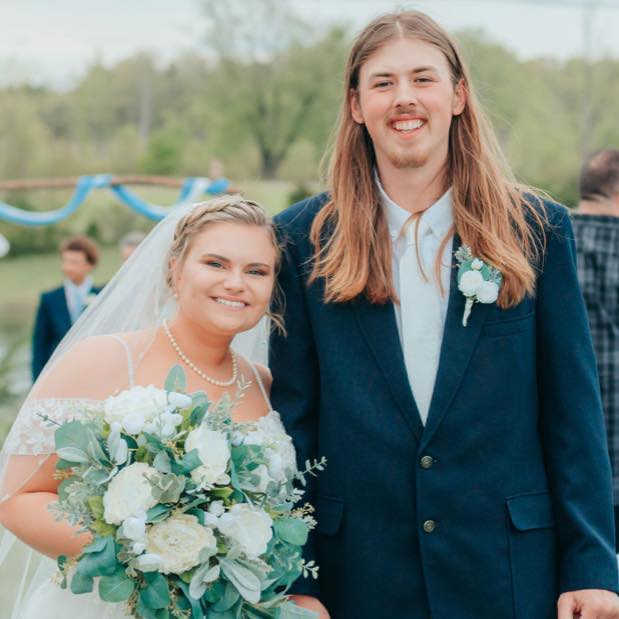 Congratulations Class of 2017 on your recent college graduations. We are proud of your many accomplishments!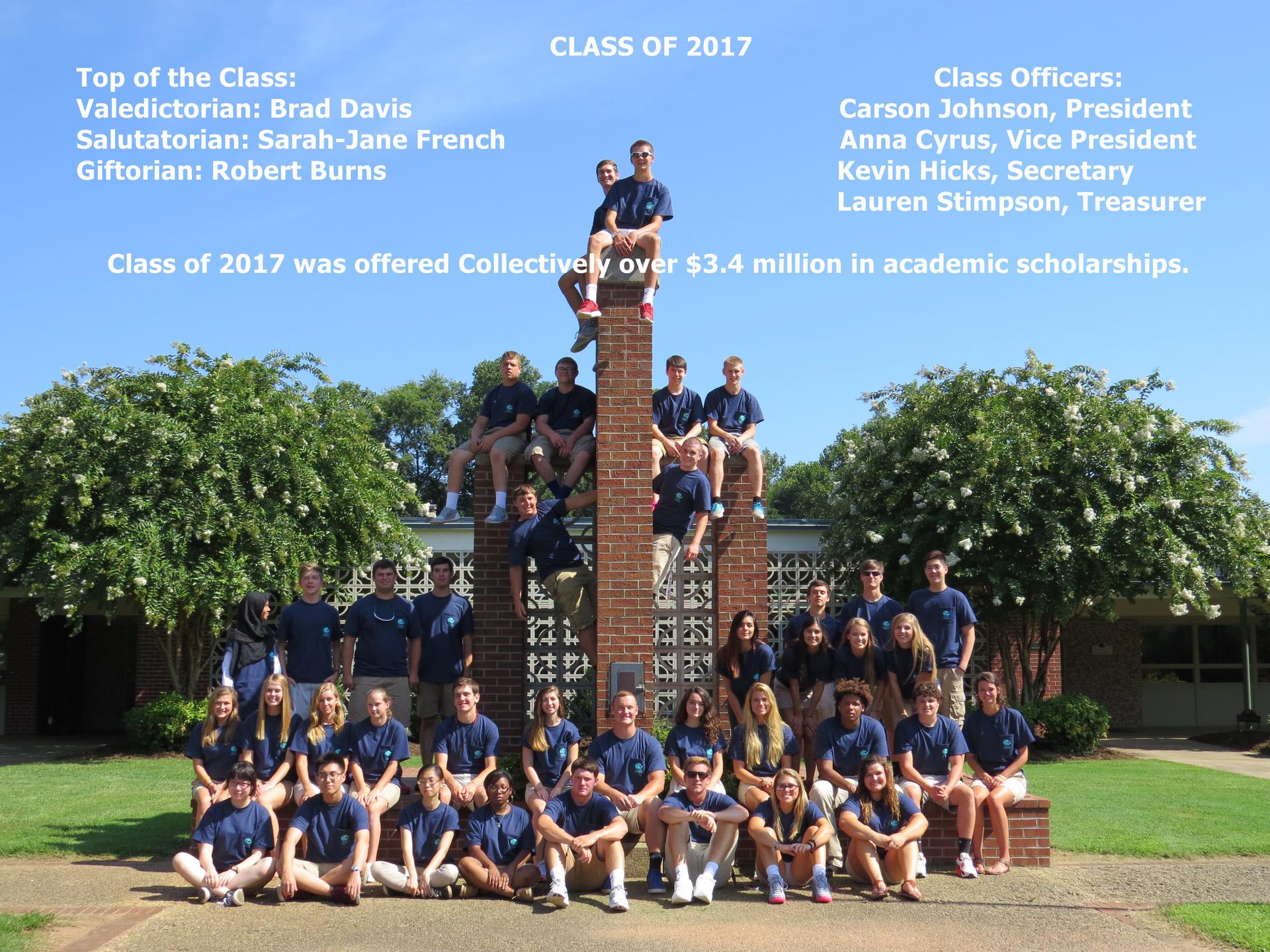 Ireland Seagle '19 received The Rosemary Sprague Award from Longwood University's Department of English and Modern Languages.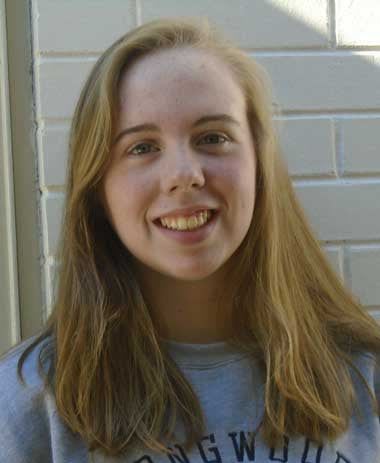 Congratulations to former Fuqua cheerleader, Samantha Pariet '14 on winning the NCA National Cheer Championship as the head coach for the College of Charleston cheer team.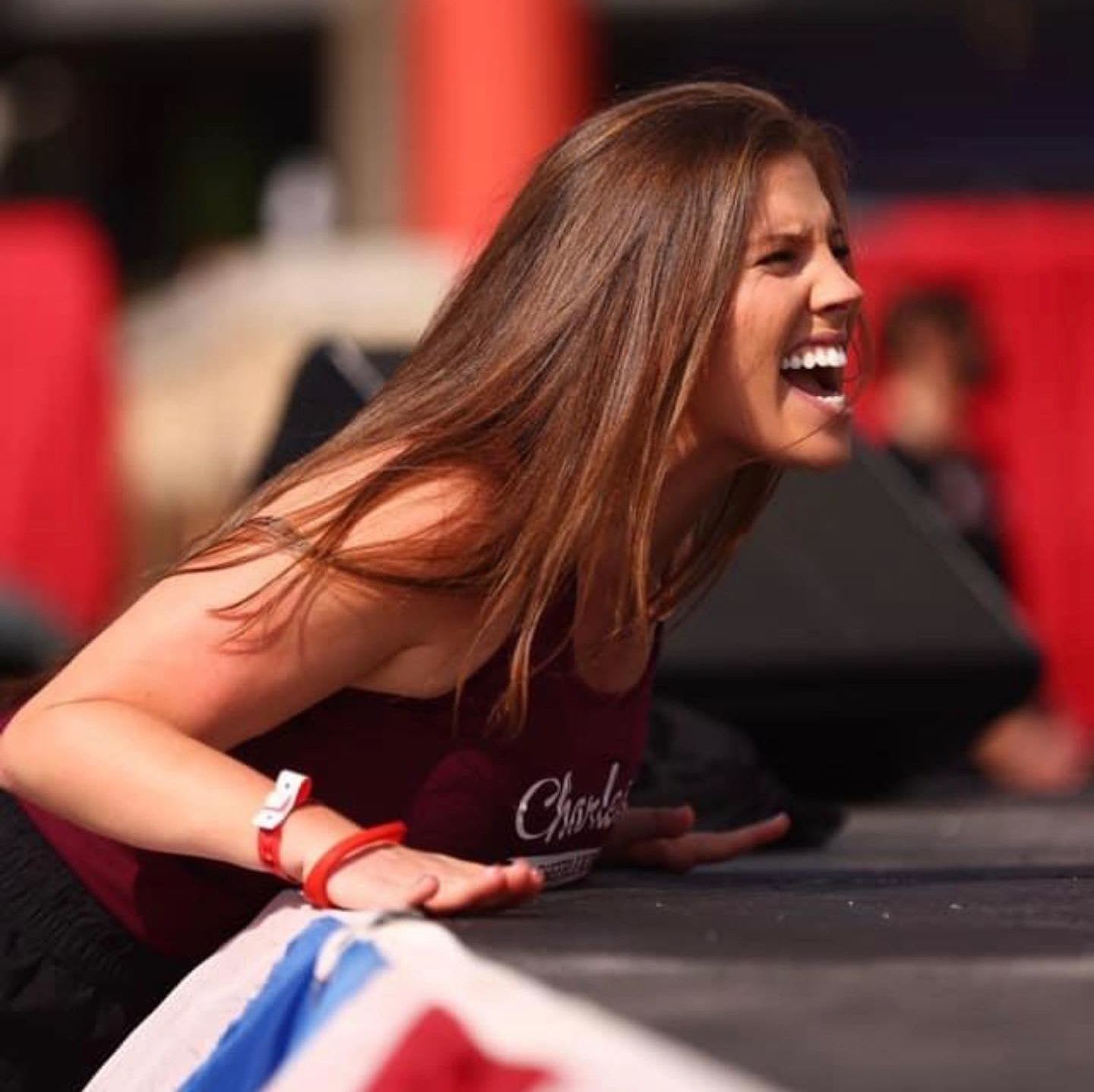 Brandy Tharpe '19 completed the book portion of her Doctor of Occupational Therapy from Wingate University.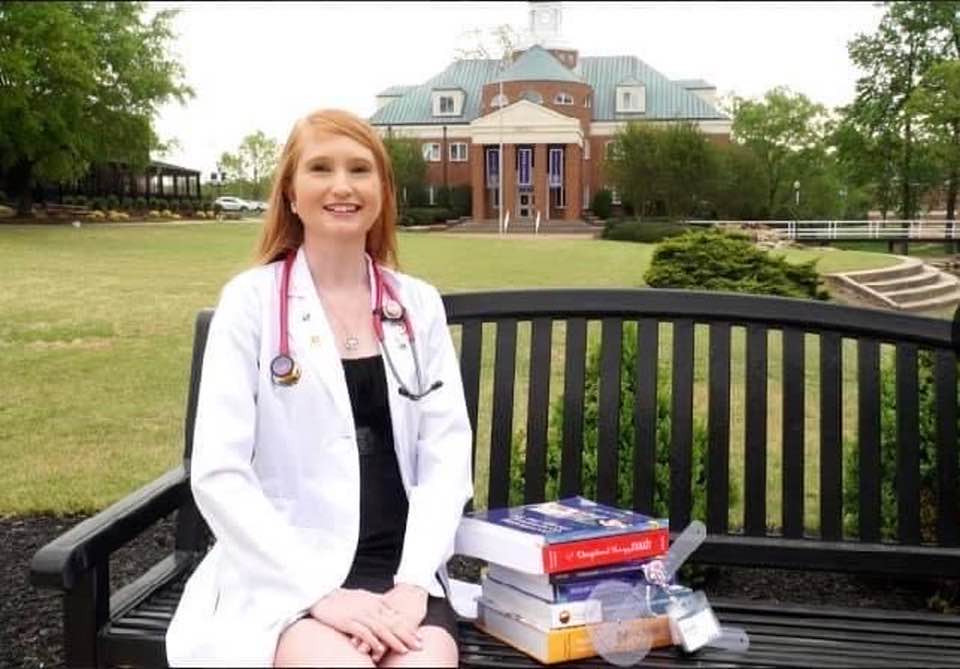 Congratulations to members of the Fuqua School ESports Rocket League- Team for placing 9th in our large region. Team members are: Evan Nichols '23, son of Richard '90 and Katherine Agee Nichols '91, Grayson Newcomb '23, son of Brandon and Ashley Webb 'Newcomb '94 and Holt Mason '23 son of Chris Mason '89.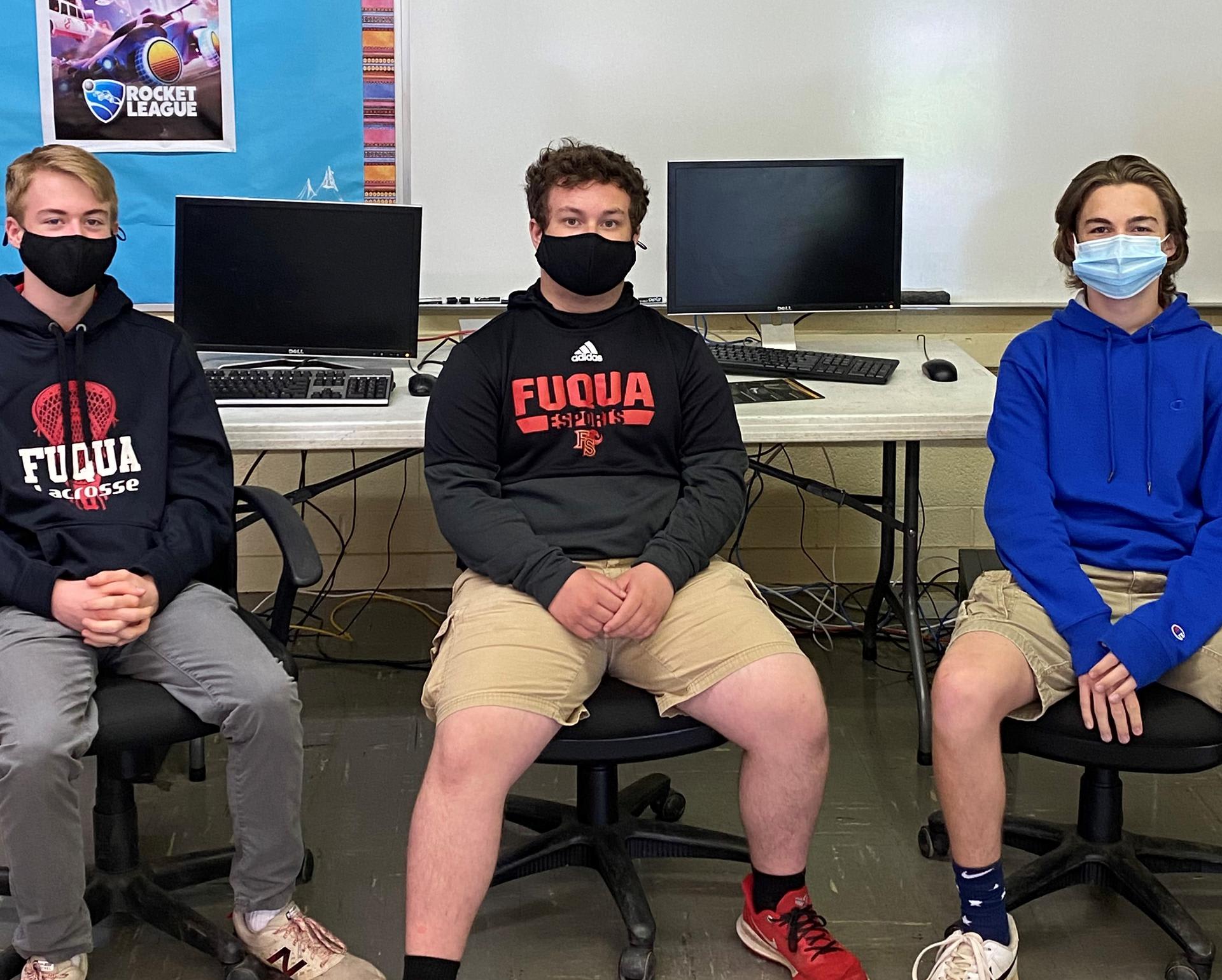 Congratulations to former Fuqua golfer, Emily Erickson '20, on finishing 2nd overall in the ODAC Tournament. With her individual performance, the University of Lynchburg's women's golf team took home runner-up in the first ever ODAC Women's Golf Championship Tournament.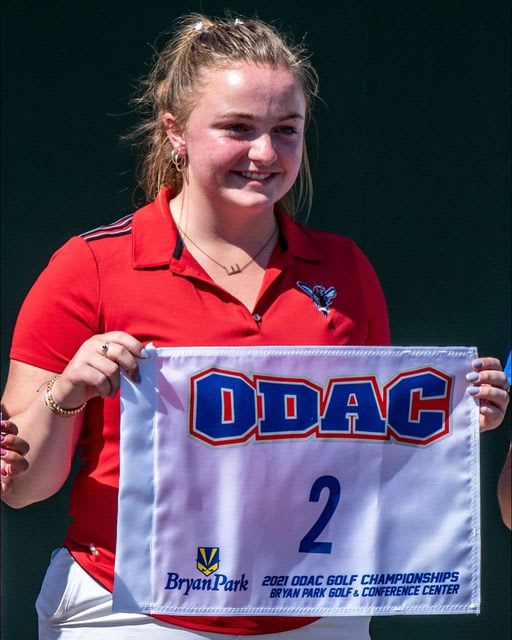 Congratulations to former Fuqua football player, Ed Newman '17, on earning 1st Team All-ODAC representing Hampden-Sydney College!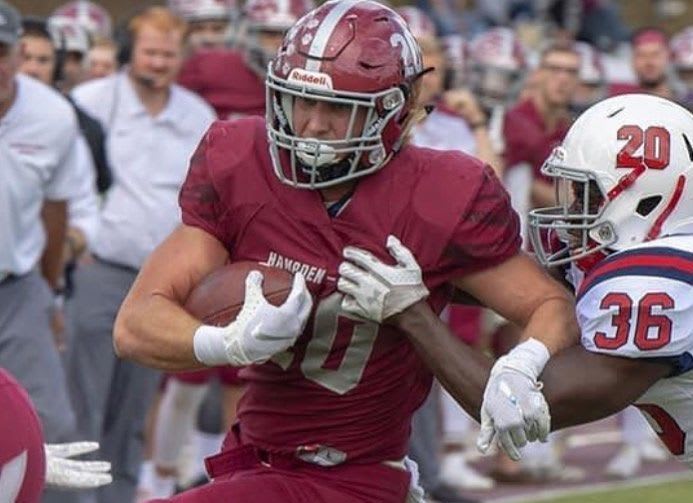 Ashley Crews '12 and Drew Aldredge got engaged on March 21st.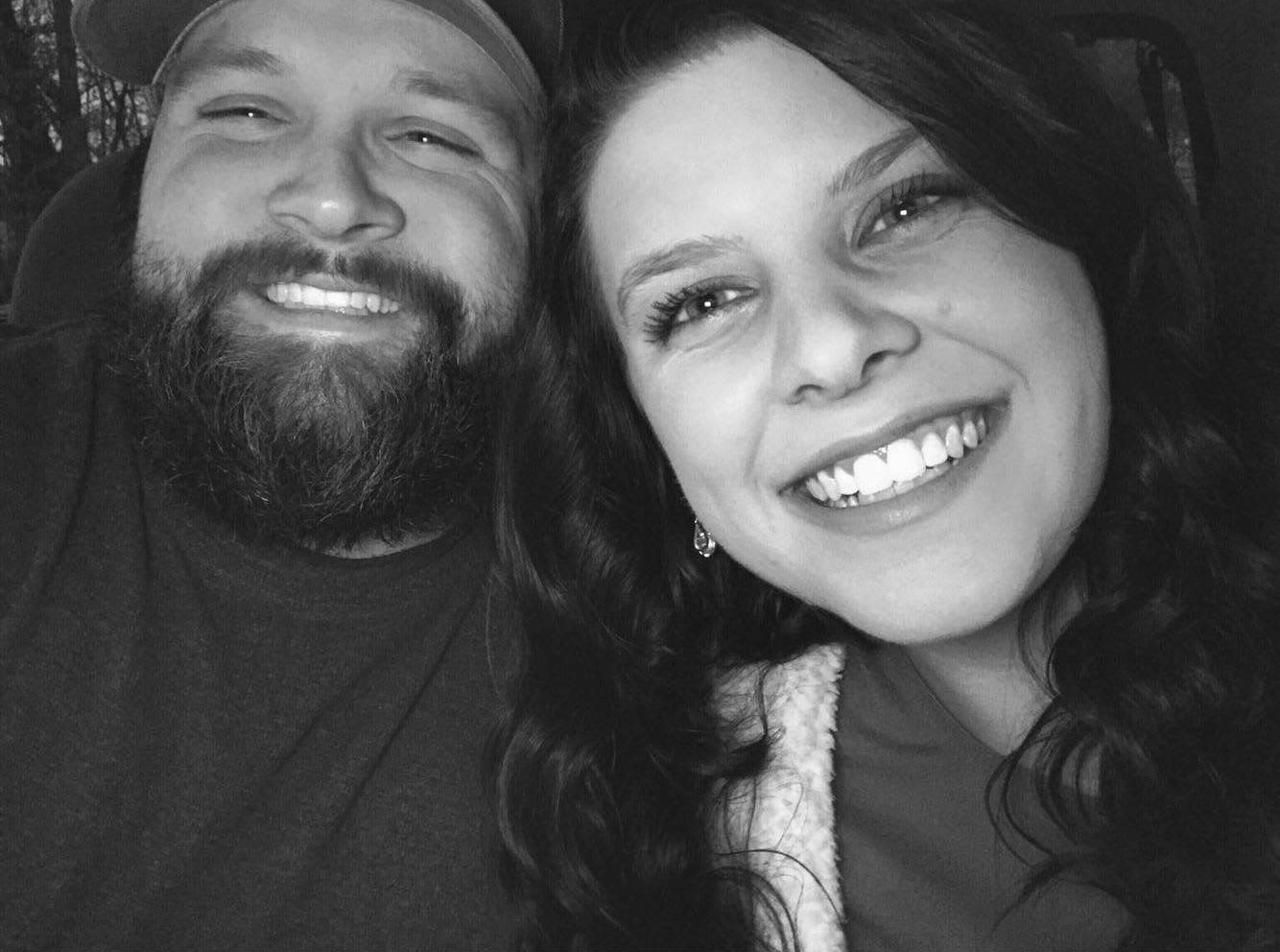 Katie Pickett '05 and Josh Irving got engaged on April 24th.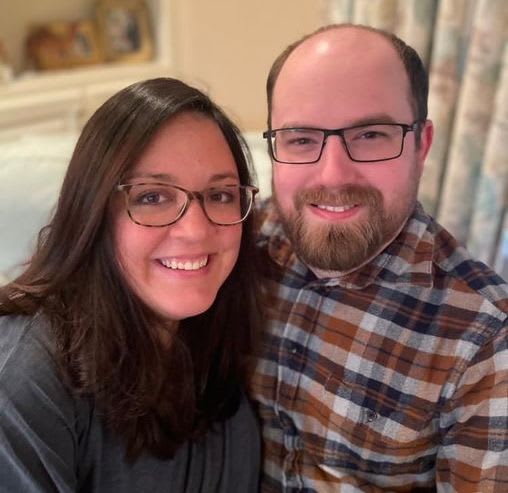 Several ladies from the Class of '72 enjoyed a mini-reunion recently outside at the North Street Press Club.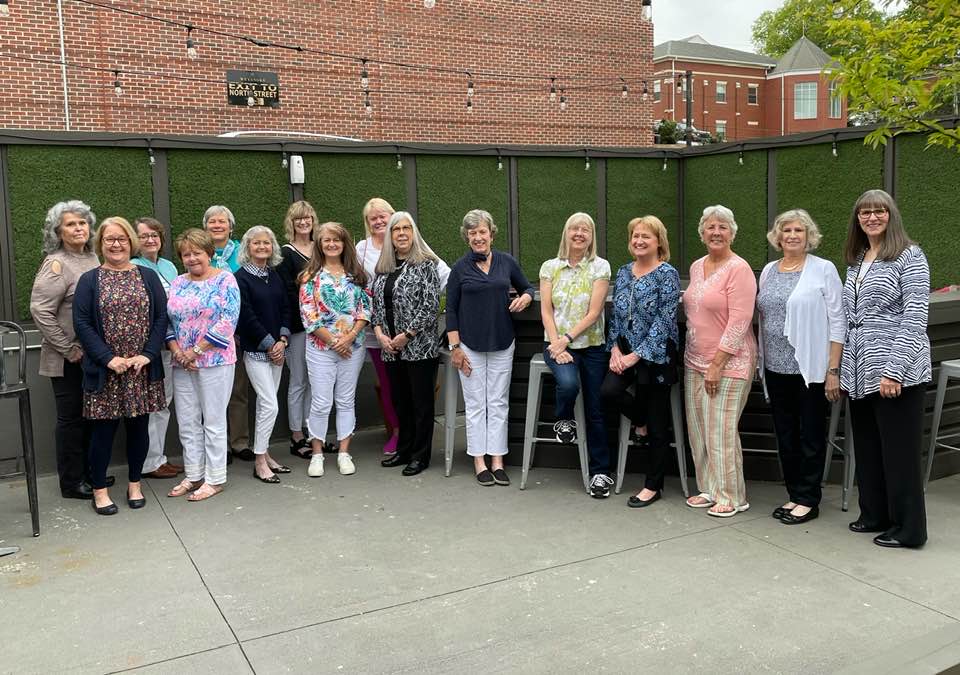 Brinley Thomas '18 a rising senior at Emory and Henry College majoring in biology and equine studies, is currently a member of the Intermont Equestrian IHSA team.
Currently, Brinley hopes to further her knowledge of equine nutrition, exercise physiology, and the equine industry through the great opportunities at Kentucky Equine Research this summer as she serves as a barn intern. Brinley is working toward attending a college of veterinary medicine or a master's program.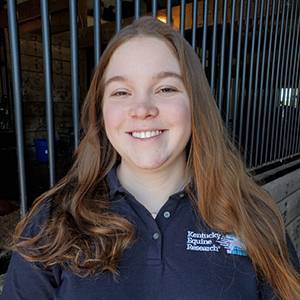 Balloons Then - Rockets Now
In aiming to win first prize, Hill Felton's '07 air balloon, the Gossamer II, was ignited and released just 19 years ago. Mrs. Arritt's and Dr. Torrence's classes had high hopes to measure the altitude the balloon was projected to reach.
Today, Corrinne Van Dorpe's Honors Calculus class enjoyed a similar hands-on learning experience, building model rockets. Using their launches and pairing them with quadratic functions, students determined initial velocity and how outside forces affected the rocket's path along a symmetrical parabola.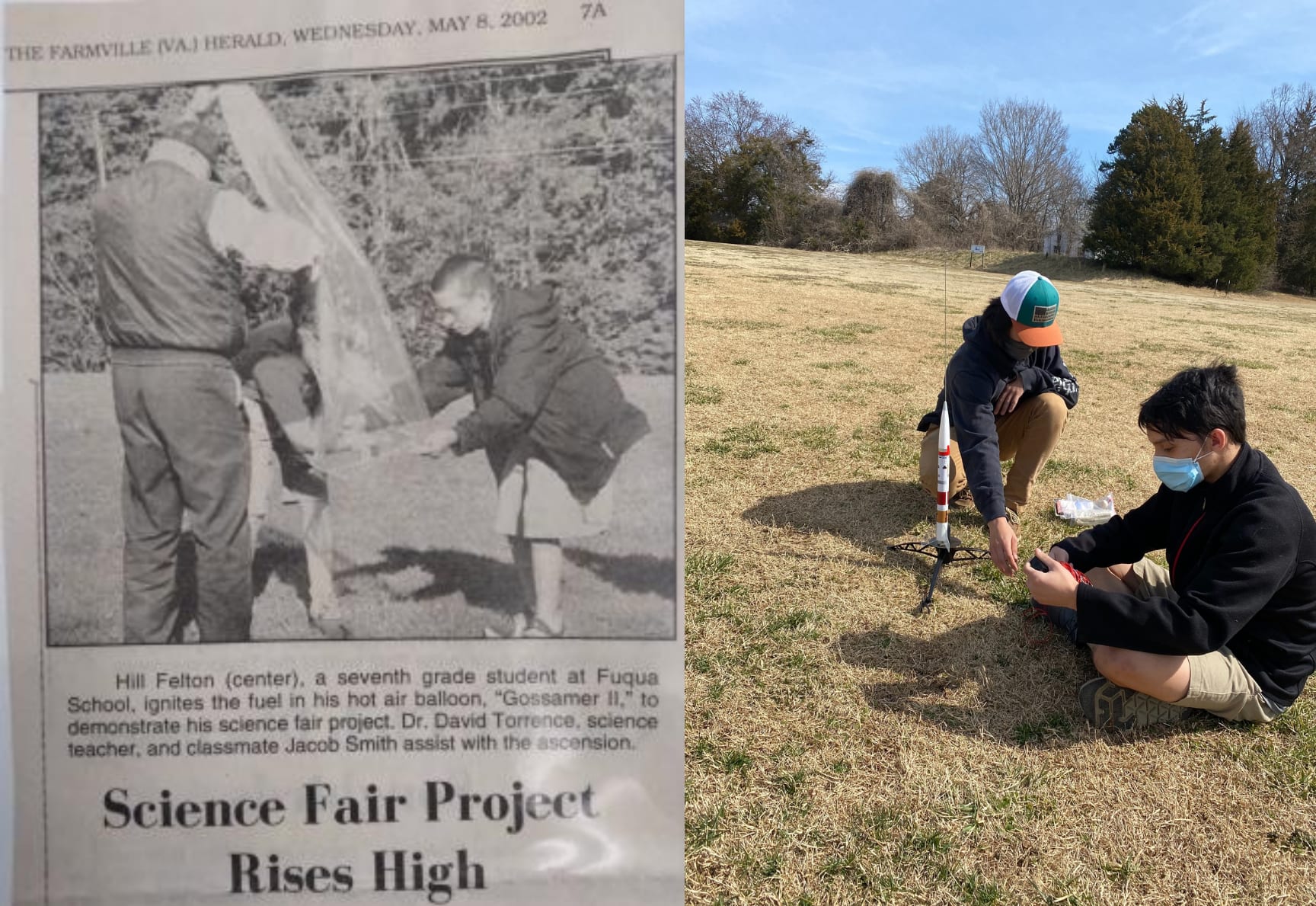 Gilmer Field sported a new baseball scoreboard for its recent spring season. We greatly appreciate the generous donors who made this gift possible. Next up, a new football scoreboard!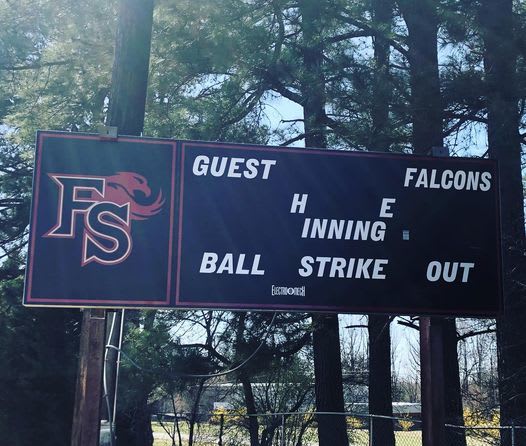 Welcome to Our Newest Alumni!