Fuqua School Falcon Flyer - 04/01/2021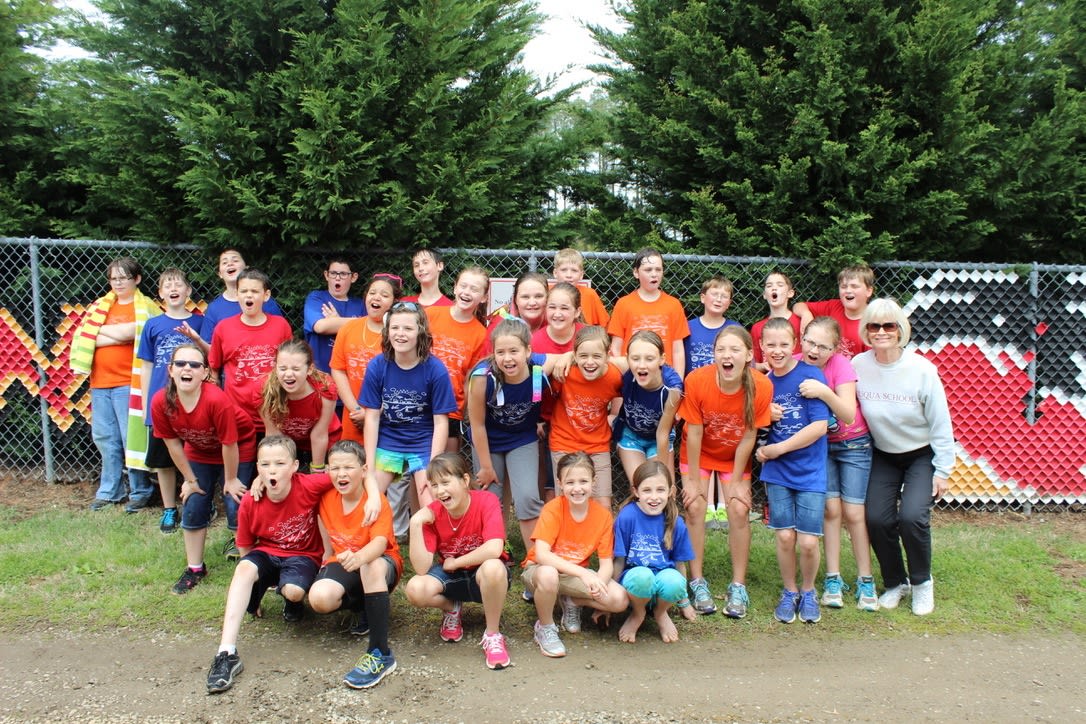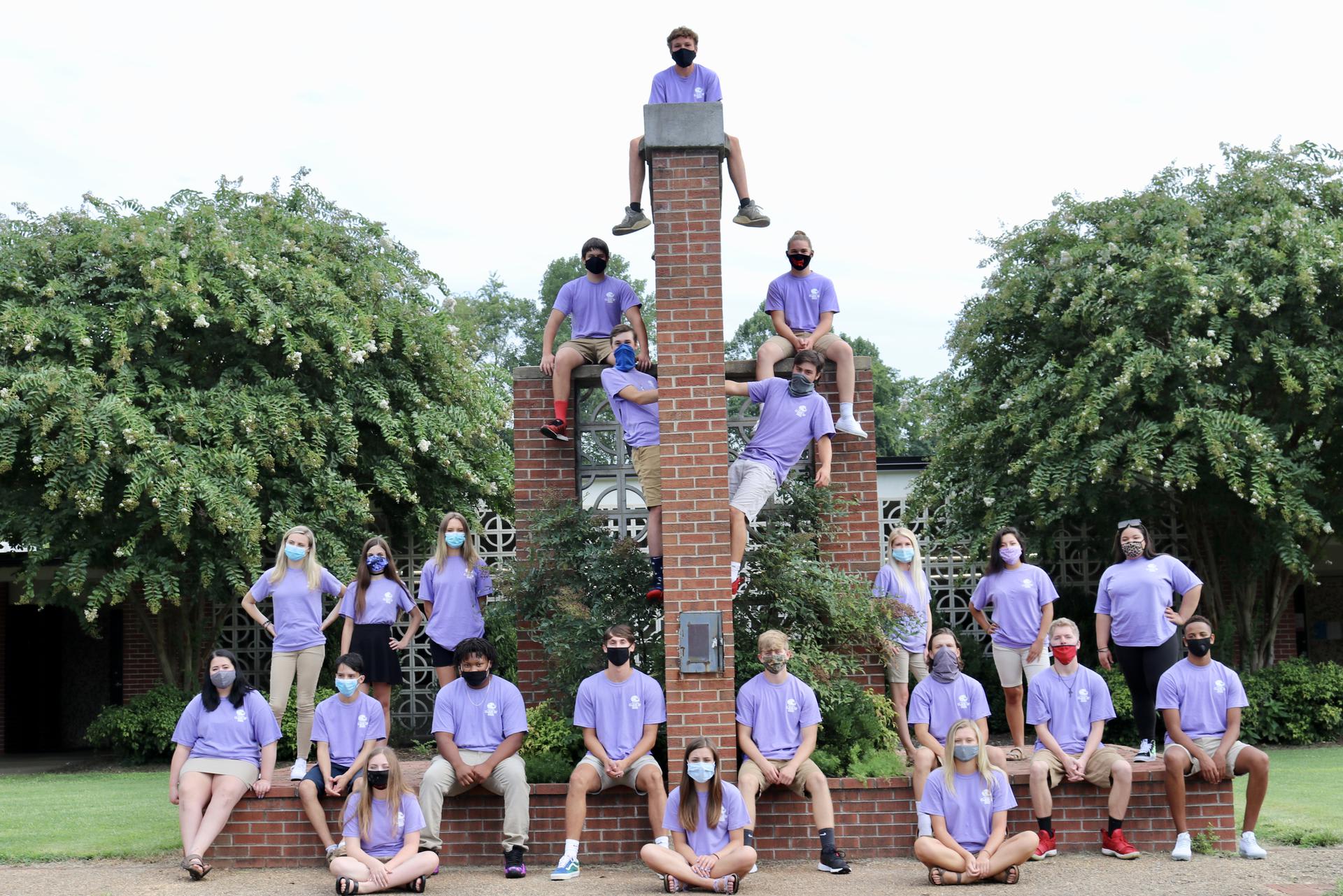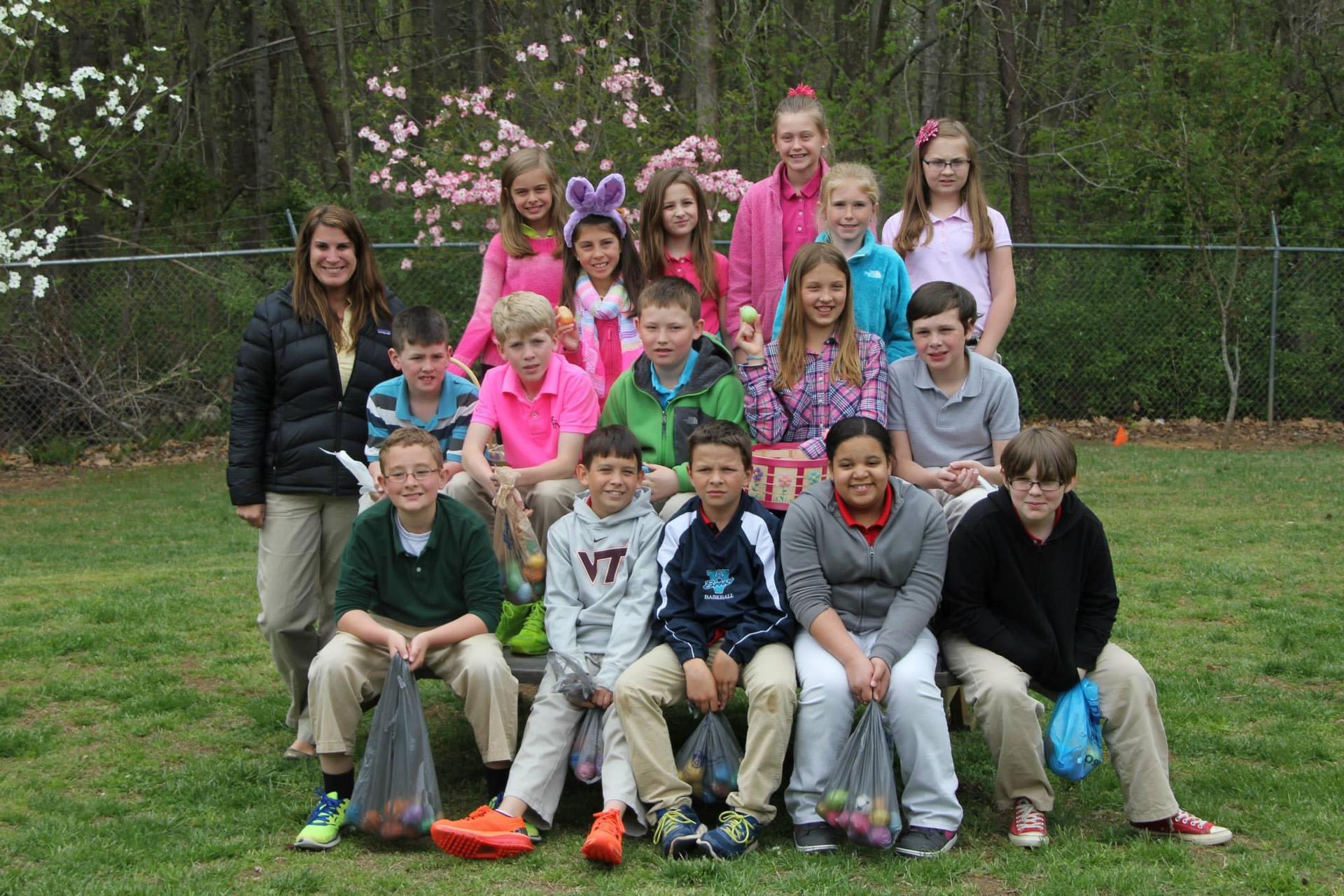 Dear Fuqua Family,
One of the many wonderful traditions that mark this time of year here at Fuqua School is the opportunity to invite our seniors to join me in my office to reminisce about their time spent here on the hill as Falcons.
In doing so over the past few weeks, one student shared with me that he wished time could somehow slow down now that graduation begins to draw near. "As freshmen, we all wanted to be seniors", he said. "Now as seniors, we all wish we could be freshmen again."
In addition, many of our seniors mentioned that they have been students here since Pre-K, and love being able to look back together and share stories from their beginnings of playground laughs, classroom hijinks, and moments when the undeniable closeness of this class helped a classmate through a difficult time.
And yet, for me, the one thing that stands out more than anything with this incredible class of young men and women is a shared plan for success, not only in their upcoming college years and careers, but in life.
No matter whether that plan might be to dive with sharks as a marine biologist, solve crimes as an FBI agent, or return to Farmville to expand and grow their family business one day, every one of these incredibly impressive young men and women understands how to set goals, what is needed to attain those goals, and how best to accomplish those goals.
In truth, is this not the greatest gift that we, as educators and parents, can offer our young people; a crucible where education, character development, self-confidence, and courage are not only emphasized, but are integral pieces of our mission, our core values, and our daily activities here at school?
Class of 2021, it goes without saying that you will always and forever be my first class as Head of School at Fuqua. I hope you know you will always have a special place in my heart, and you will always have a home to return to here on the hill.
Paul "Chance" Reynolds, M.P.A., Ed.S.
Head of School
Fuqua School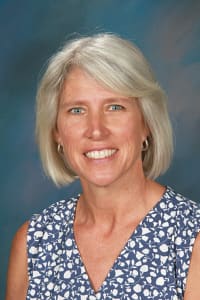 Stubbins Selected for Shakespeare Institute
US English teacher Diane Stubbins has been selected to participate in the "Shakespeare and Digital Storytelling" institute sponsored by the National Endowment for the Humanities and Agnes Scott College. She will be one of thirty teachers from across the country who meet virtually in June to analyze three Shakespearean plays and their connections to folklore and fairy tales. Professors of English, art, education, and history will lead the sessions, and Stubbins is looking forward to learning 21st -century approaches to teaching the poet's work, including using new technologies like digital storytelling. According to Stubbins, "Shakespeare's centuries-old works deal with facets of the human condition -- love, jealousy, ambition, and prejudice -- that are still germane to conversations going on in our country today. I feel honored to receive the invitation and stipend to study a subject I've loved teaching for years."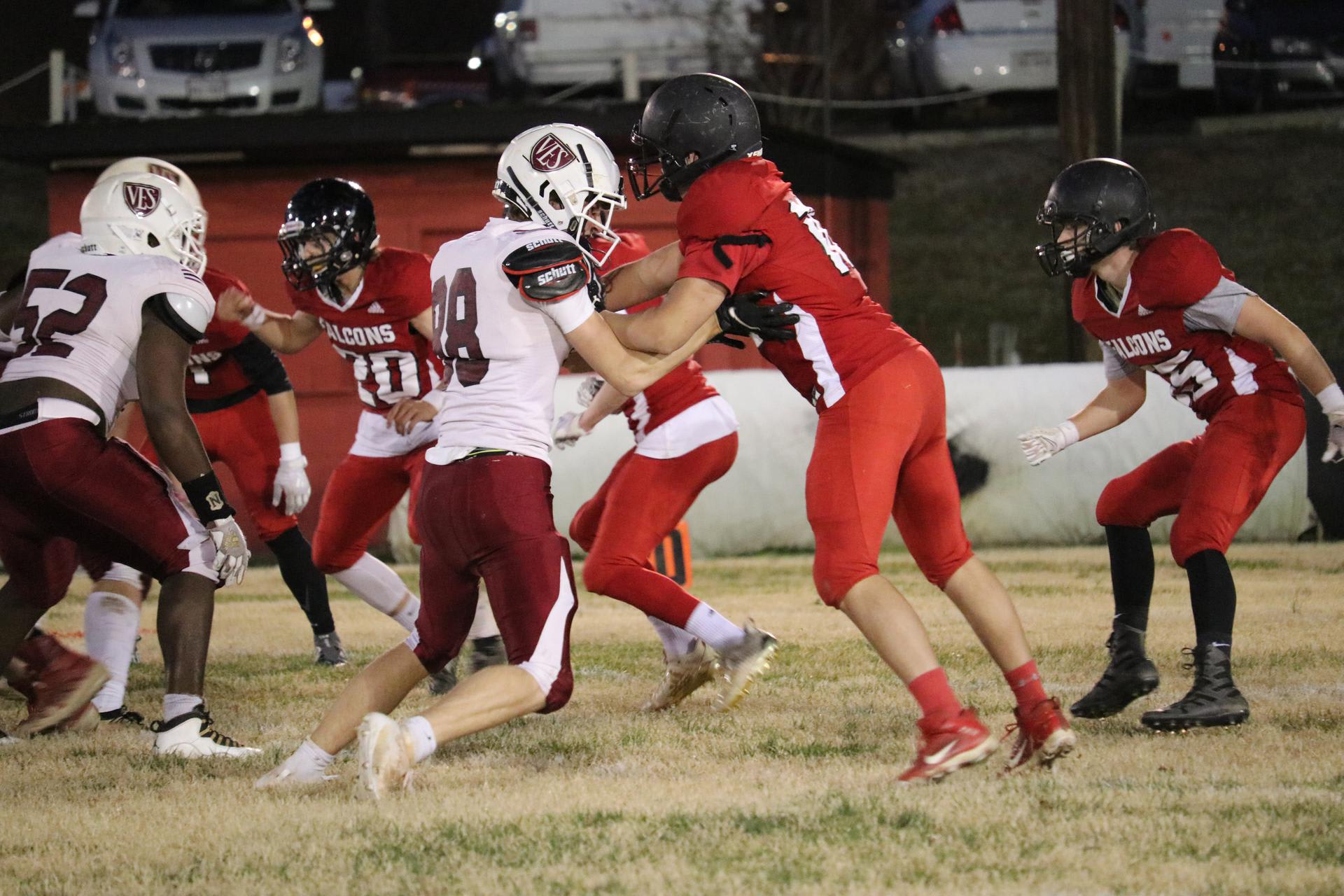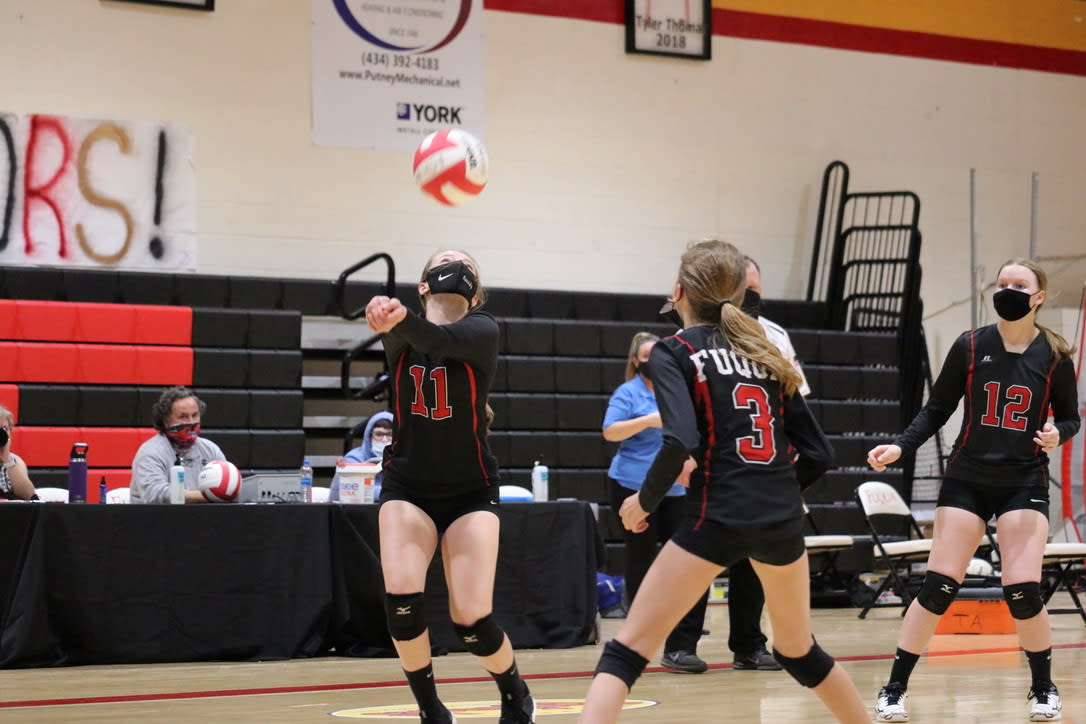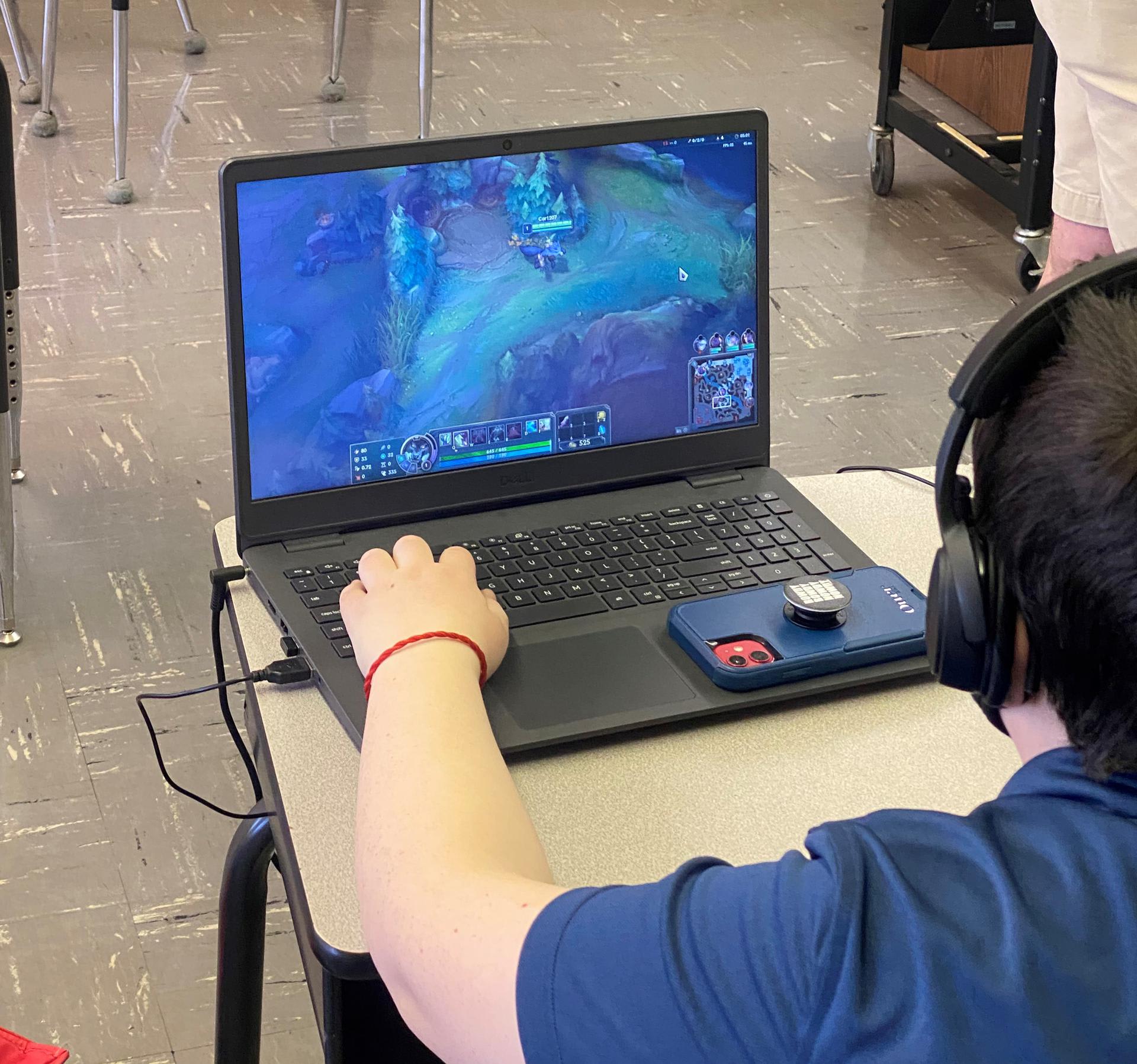 As we move into spring sports, we would like to congratulate our fall athletes on their successful seasons. With the transition to eight-man football, our varsity football team ended their season with a 2-3 record. They had a win at home over Virginia Episcopal School on March 12th and a record scoring win on the road April 20th with a score of 82-62. Varsity volleyball finished the season with a 3- 4 record taking wins over Brunswick Academy and Tidewater Academy. JV volleyball finished their season with a 5-2 record. We appreciate our coaches, parents, and student athletes hard work and resilience as we have navigated through the season.
Spring sports practices have started, and games kick off on Tuesday, April 13th when our softball and baseball teams host Kenston Forest at 4:30. We look forward to cheering on our Falcon athletes in all the different sports this spring. Be sure to check out Rschool.com and school announcements for upcoming games.
Since starting an Esports program in February, Fuqua student athletes have played an array of video games through the PlayVS platform. The student athletes who have participated in this sport play League of Legends, Smash Ultimate, Rocket League, SMITE, Madden NFL 21, and FIFA 21. Fuqua School currently has 4 teams that compete. The students compete with teams from all around the east coast. According to Coach Jackson, "The students have gotten better with each passing week. Some of these students had never before played video games such as League of Legends, which is a role-playing game, also known as an RPG. The Smash Ultimate game is played on Nintendo Switch, and the students that play this game have also gotten better with each passing week." This group of student athletes has shown passion and dedication to their sport by attending practices at school as well as practicing from home. This group of students is coached by Head Coach Jamiel Jackson, and Assistant Coaches John Boswell '04, and Peyton Wiecking '18.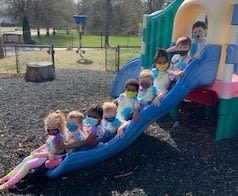 The Busy Bees PK3 class worked on the letter T and participated in many activities to help with recognition. Students sponge-painted paper bowls to make turtle shells, read The Turnip by Jan Brett, completed sequencing activities, made tigers, and wore tie-dyed t-shirts they made using watercolors.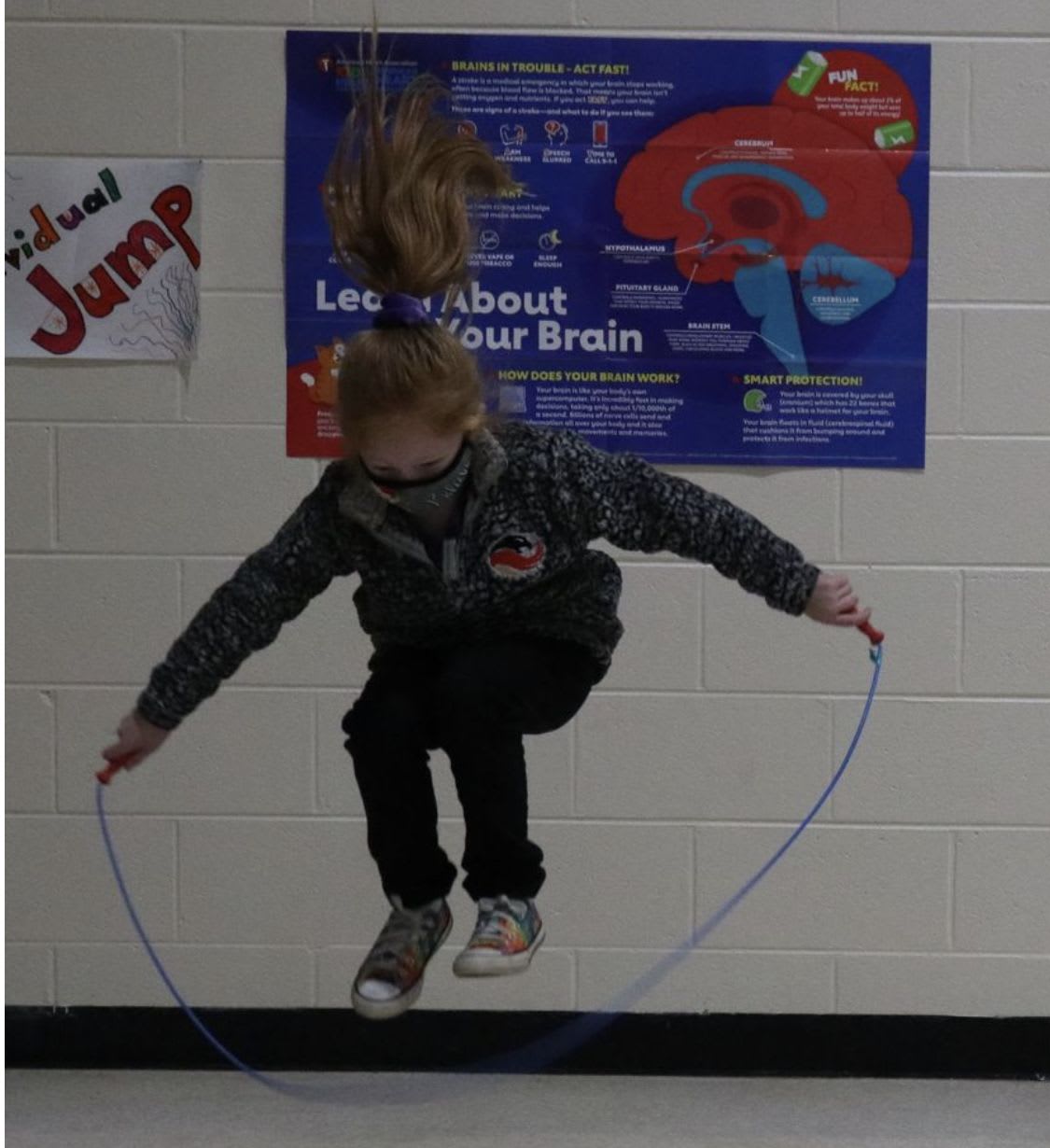 This winter, students in grades PK-5 participated in our annual Jump Rope for Heart in memory of Asher Pleasants (brother to Mary Reagan Phaup, grade 6, and Piper Pleasants, grade PK4). Together, the students raised $5,427.33 for this Kids' Heart Challenge/American Heart Challenge event. This amazing amount makes a tremendous impact and helps millions of Americans through increased awareness of cardiovascular disease, lifesaving scientific research and critically needed education efforts. Families and schools are critical links in providing the foundation for cardiovascular wellness in our country. A huge thank you to all those Lower School families that donated. Your support and participation in the AHC/KHC goes a long way in helping others.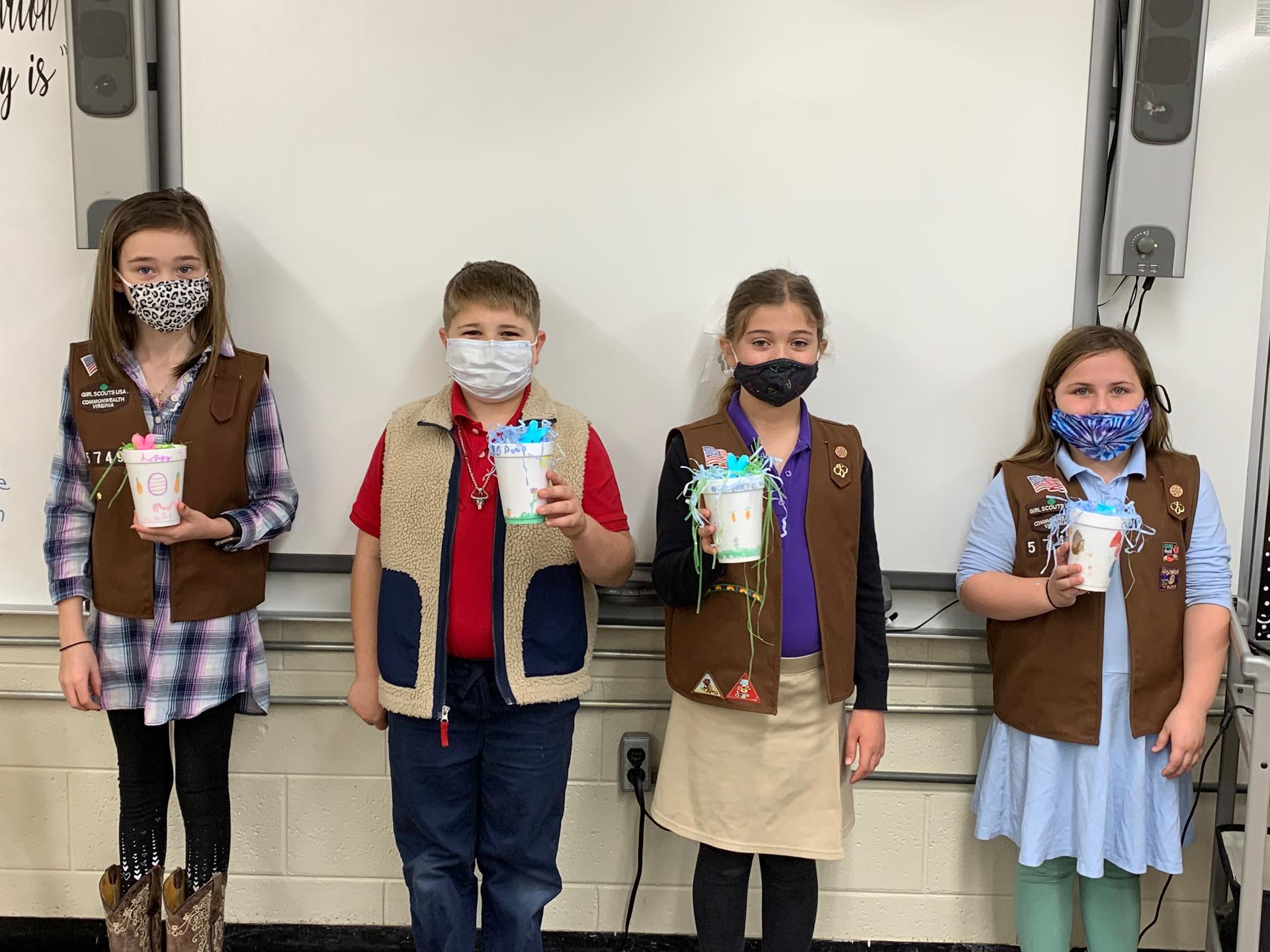 Karen Barton's 3rd grade students returned from a specials class to find a letter from the Easter Bunny in the classroom, along with a plastic egg on each of their desks. Before opening the egg, the students had to recite a poem. Once the egg was opened, they discovered a Peep inside. Each egg had either a blue or pink Peep. One student was lucky enough to have one of each! Can you say #twins? Students then made their Peeps a nest and cared for them each day of Easter week.
Students watched over their Peeps and even had to use jelly beans to "pay" other students to watch their Peeps when leaving them to use the restroom or to participate in small group work. The Peeps have been a fun and festive way to celebrate the Easter holiday.
During the month of March, middle school students learned all about the monthly core value of perseverance. Not only did they learn about what it means to persevere, but they also put this core value into action. During STEAM classes, grade 6-8 students were challenged with building a basket using only 4 sticks, 6 straws, and 10 pipe cleaners. Once built, the goal was for their basket to hold the most eggs compared to their classmates. This challenge not only took time and patience, but students had to persevere through trial and error to not only build a basket that could hold one item, but also hold many items. Congratulations to Caroline for her basket that held the most eggs- 15!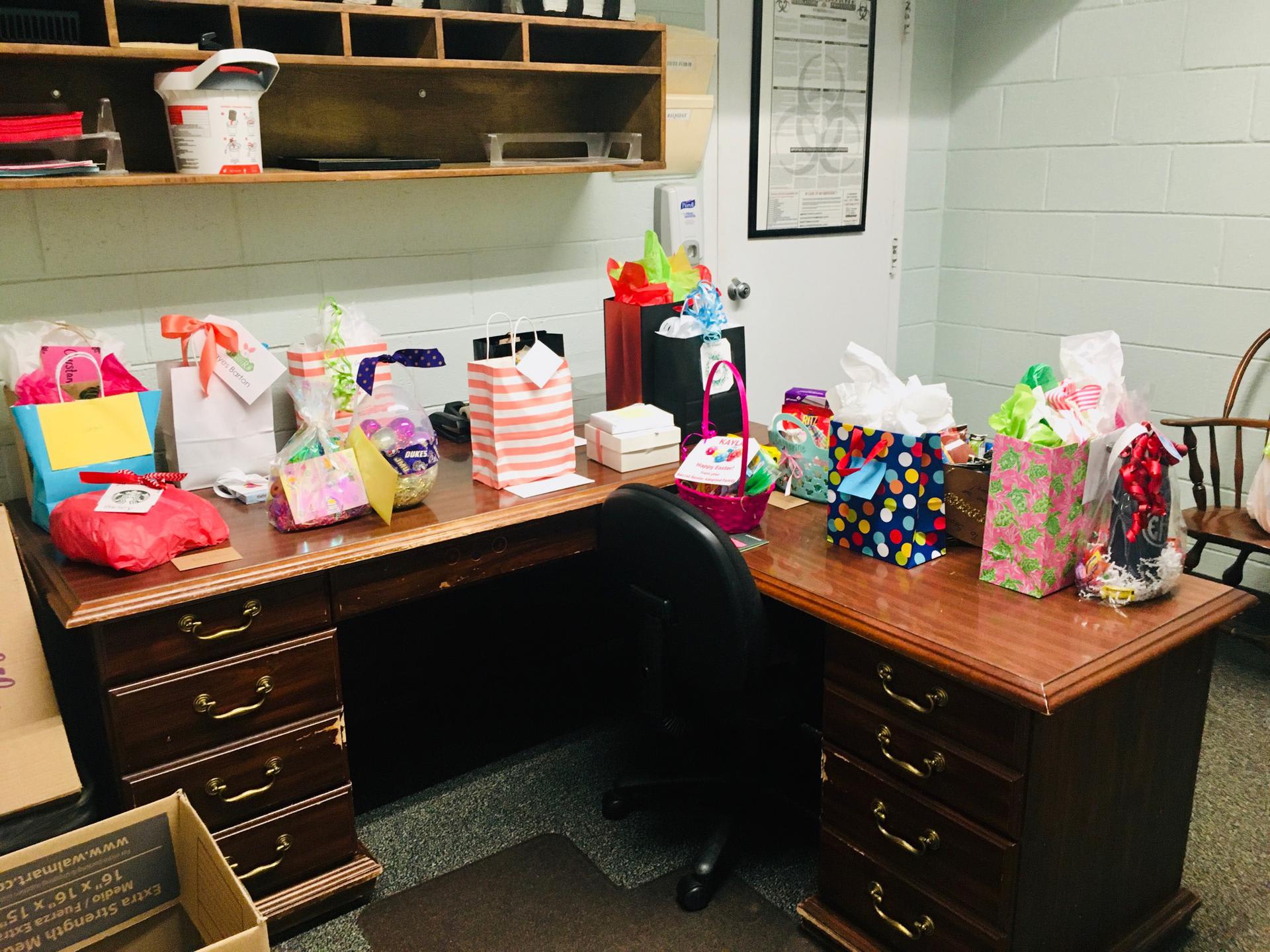 Adopt a Senior Program Underway
The Class of 2021 has had a hard time not being able to have their normal events and traditions due to COVID-19. To lift their spirits, Fuqua School decided to implement an Adopt a Fuqua Senior program. This program invited Fuqua faculty, current families, community members, retired teachers, board members and alumni to adopt a senior and purchase small treats, twice a month, to remind our seniors how special they are to us and our school. Candy, gift cards, sentimental items, and inspirational quotes were purchased to celebrate our special seniors. A huge thank you to all that participated! If you could have only been there to see their faces as they unpacked gift bags and opened envelopes stuffed with a gift card just for them, you would know how much these smallest of gestures made their day. It's just one way we can help make this unusual senior year a little brighter. We're so proud of you Class of 2021!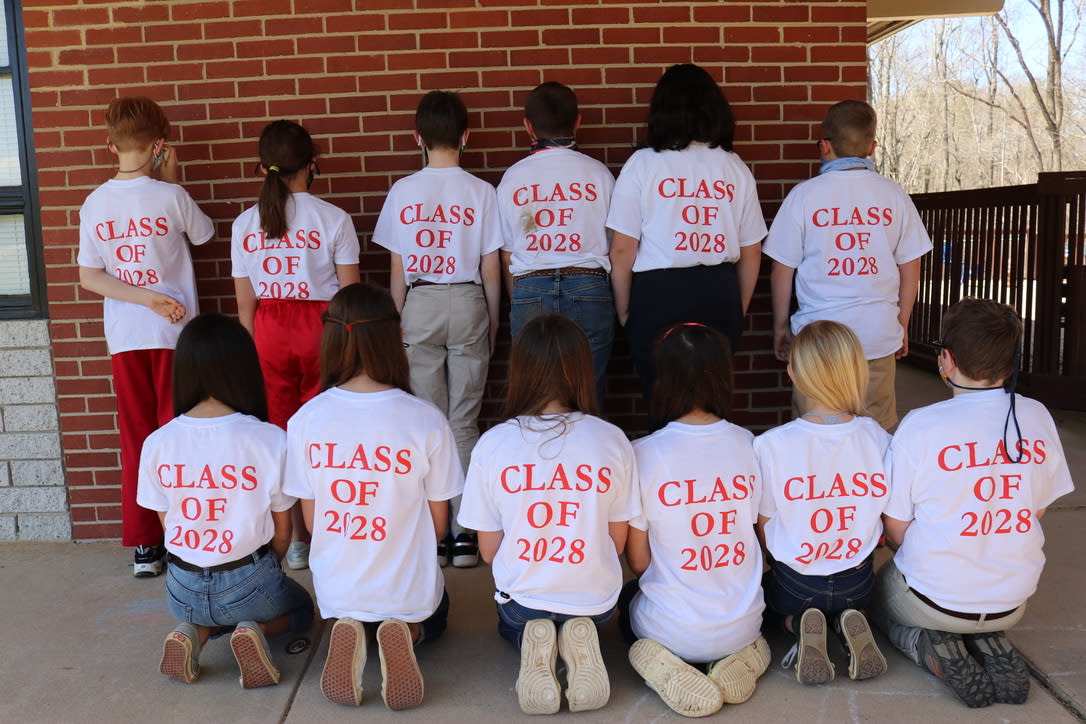 Fuqua School is known for its many traditions that have held strong over the years. One such tradition is the 5th graders receiving their very first class shirt as they prepare to move onto middle school. This month, our 5th graders were excited to receive their very first Fuqua School class shirts. Congratulations to the Class of 2028. We're so proud of you and can't wait to see the amazing things you'll do in middle school and beyond.