Fuqua School Falcon Flyer - 10/01/2021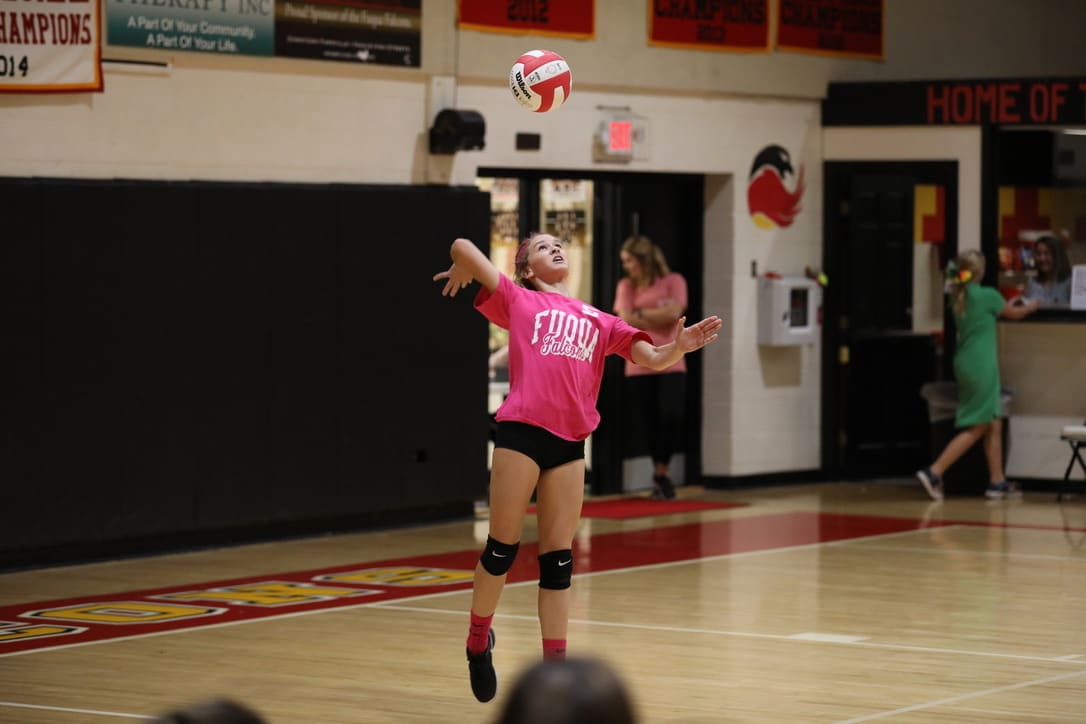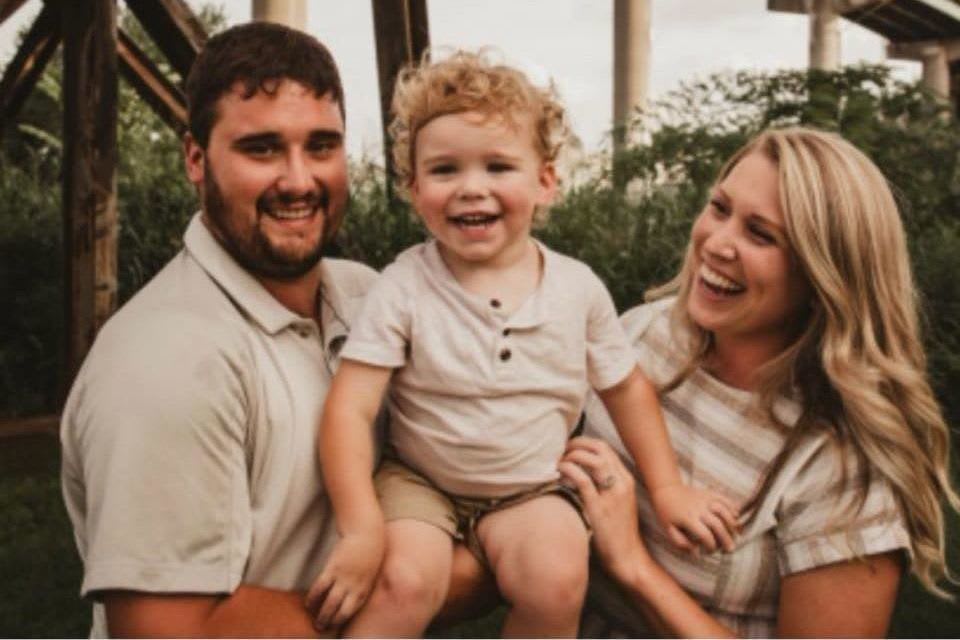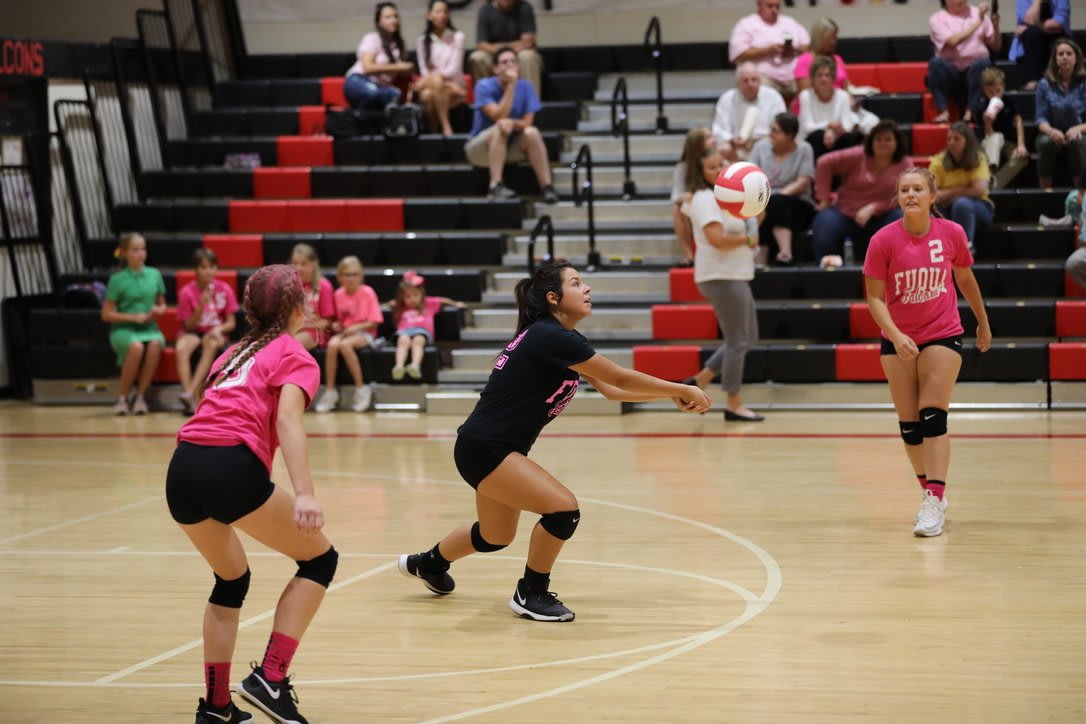 Dear Fuqua Family,
For years, our volleyball program has traditionally held a "Dig Pink" game where team members wear pink jerseys during the match to help raise awareness for breast cancer research. This year, our plan is for the tradition to continue; only the proceeds raised at this year's event will benefit one of our own Fuqua family members who is fighting her own courageous battle with breast cancer.
To show our love and support for Lindsay Worrell, wife of Clayton Worrell, Class of '12, and mother to Atlee Worrell, age two, our volleyball teams and cheerleaders plan to #watchLindzwin during both our Junior Varsity and Varsity matches versus Tidewater Academy on Thursday, October 14th. In the days leading up to and during the event, our cheerleaders and volleyball players will sell pink awareness ribbons and Team Lindz decals, hold a bake sale and cake raffle, make banners to decorate Gilmer Gym, and contribute all proceeds collected to the Worrell family to help them in their fight.
Together, let's all remember to add the Worrell family to our prayers, to wear pink this month to show our support for breast cancer research, and to come out and cheer on our volleyball teams on October 14th as we #watchLindzwin!
It is, and always will be, great to be a Fuqua Falcon!
Paul "Chance" Reynolds, M.P.A., Ed.S.
Head of School
Fuqua School
Lower and Middle School Happenings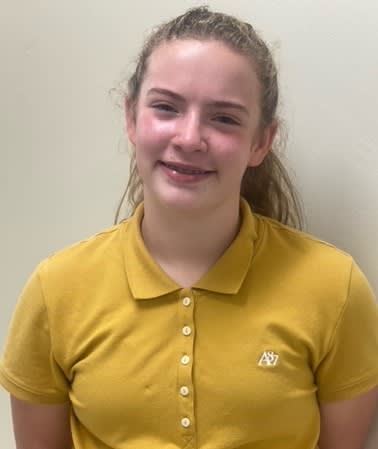 Middle School Student of the Week
A new acknowledgment program, the Middle School Student of the Week, was an idea that recently came about through the Middle School SCA and faculty. To be identified as the student of the week, middle school teachers nominate and select students that demonstrate excellence, citizenship, core values and/or effort. The Middle School SCA then decorates a recognition display for each winner in the lower/middle school media center. Students that earn this honor are recognized with this display, and are announced on the morning announcements. They also receive a "sweet treat" for lunch on Wednesday of their week from the teachers, and they receive an individual dress down day on Friday of their week. Please join us in congratulating Rudee Atkinson on being the first Middle School Student of the Week!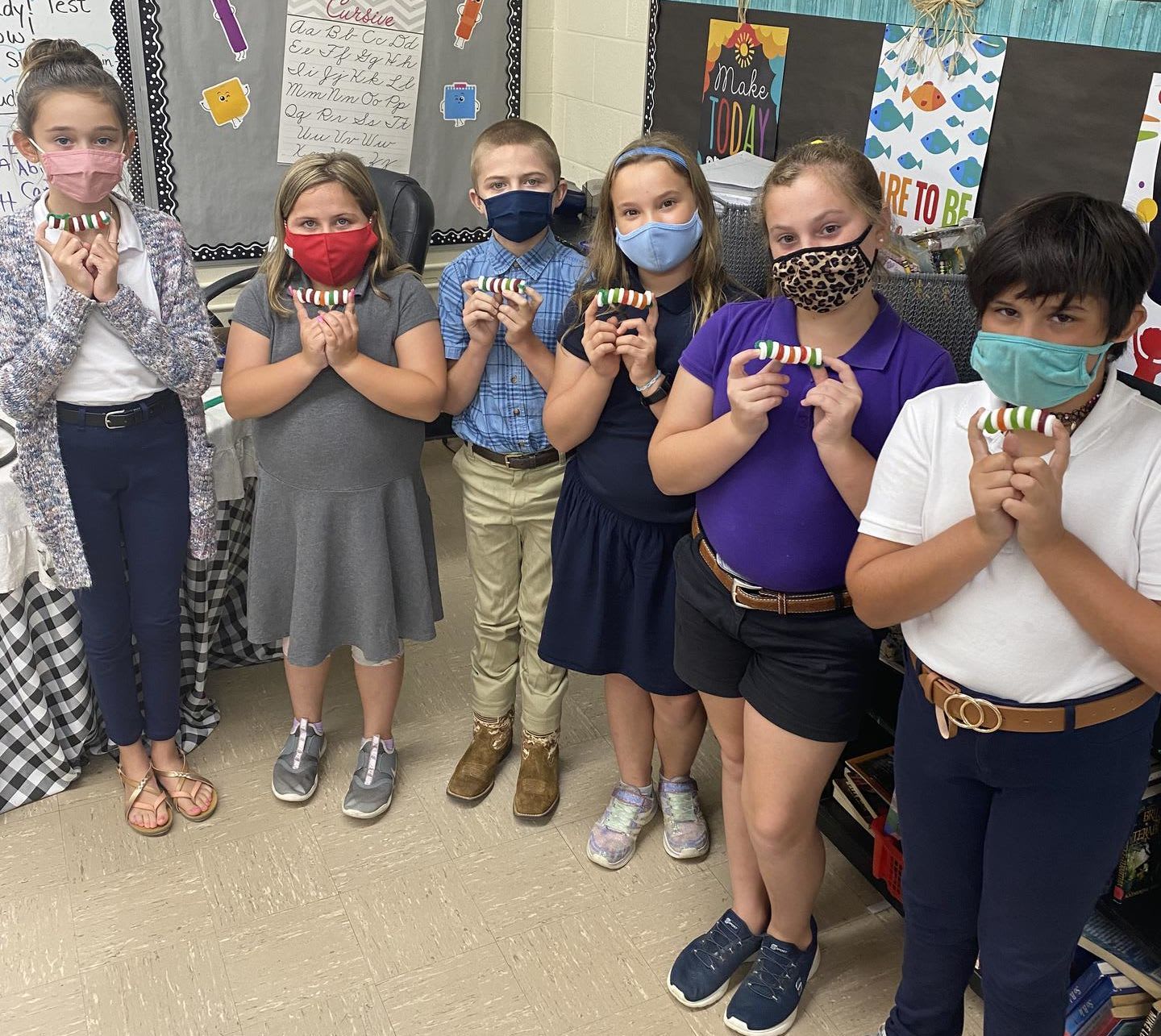 Learning about vertebrates and invertebrates has never been so tasty! Mrs. McGregor's fourth grade class loved creating a makeshift backbone as part of their plant and animal classification unit in science.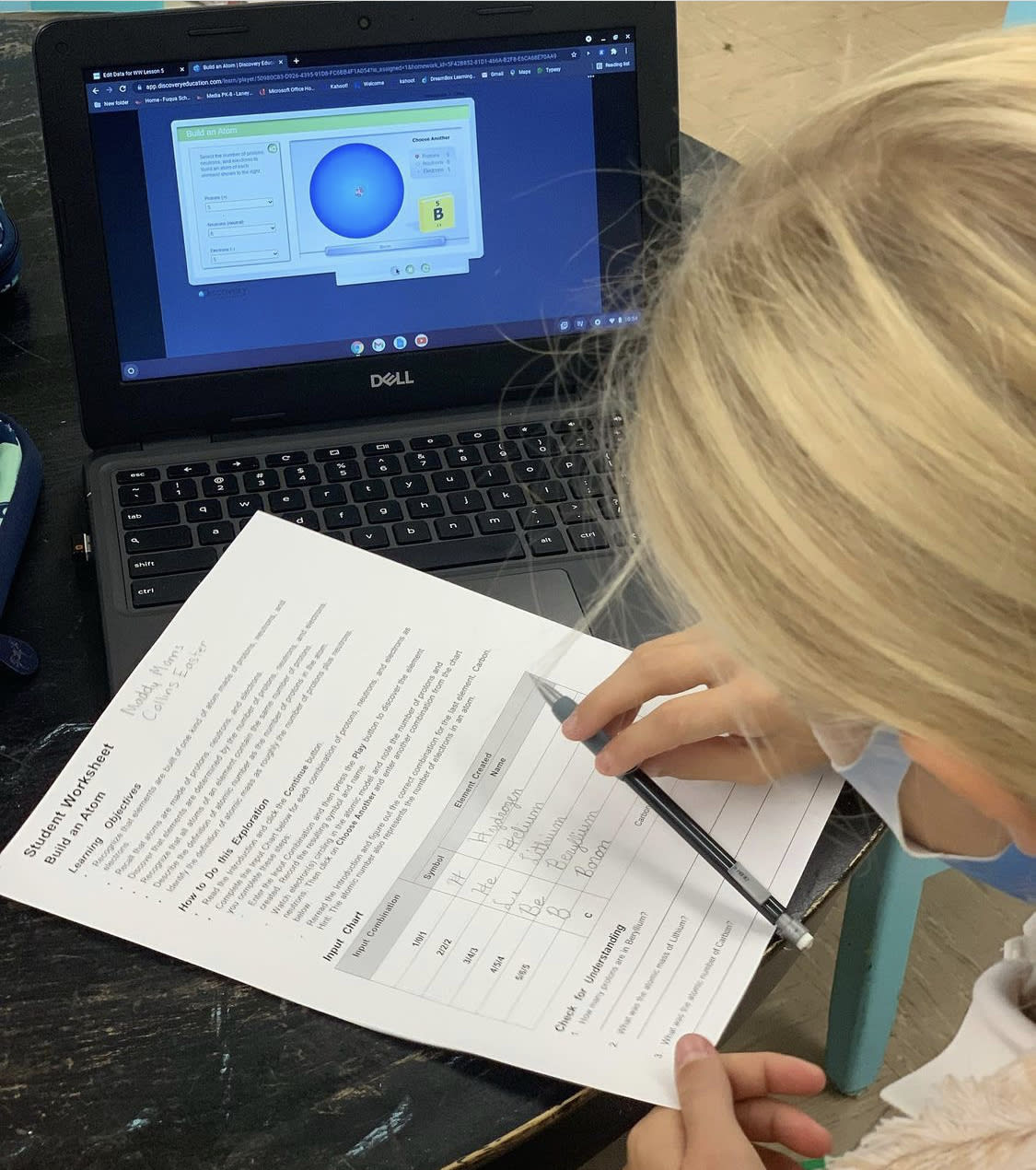 Students in Mrs. Thomas' Science 6 class have been studying "Basic Chemistry" this quarter. Their current unit of study has been on "Atomic Structure and Elements." Recently, the class enjoyed an exploration lab in which they were to build an atom. Students built an atom for each element by selecting the correct number of protons, neutrons, and electrons in each. They were then able to watch an animation of the atom they created.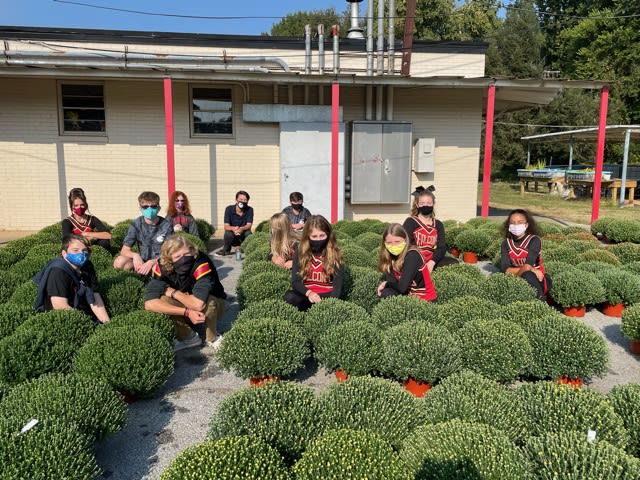 Community service is an important part of a Fuqua School student's upper school experience. Community service requirements at this level are implemented to help encourage responsible citizenship, help students foster long-lasting relationships with our community, and to promote the importance of giving back. During the 2019-2020 school year, the idea of earning community service hours was adopted by the middle school head, Dara Tucker, for the 8th grade class. Now, students in the 8th grade must earn 3 community service hours on campus by volunteering at sporting events, assisting with PTSA fundraisers, running stations at the annual Lower School Pumpkin Lighting and STEAM Night, and assisting the girl scout troops sponsored by Fuqua School. When asked how she felt about the on-campus community service activities, Middle School SCA President, Isabella Thompson, replied, "Community service is a way to give back to our school and support our campus as a whole, while promoting unity." Pictured are 8th grade students earning community service hours by helping unload over 600 mums ordered through our recent fall PTSA fundraiser.
Students Win at Five County Fair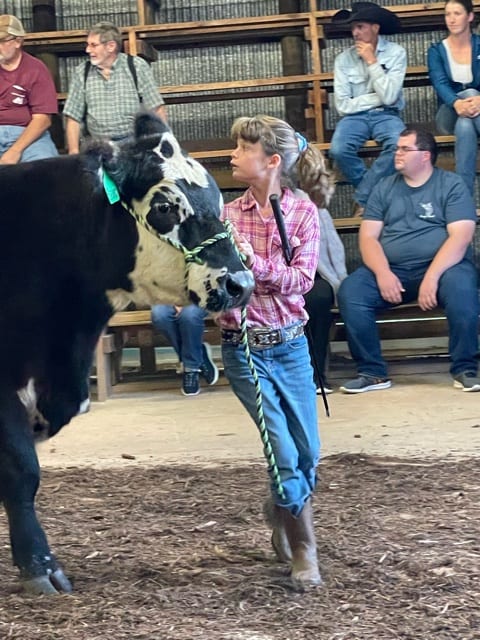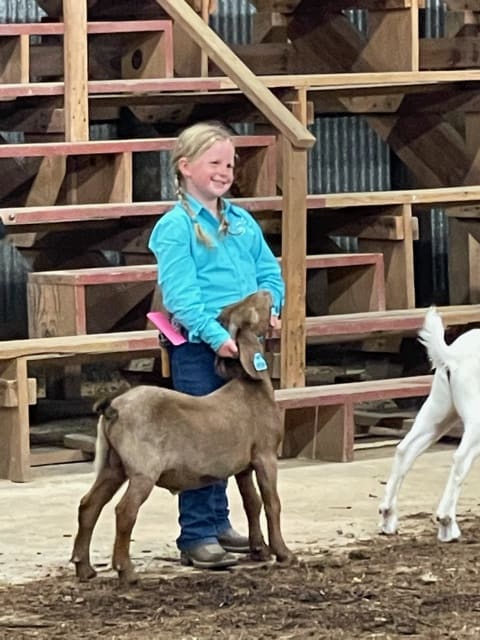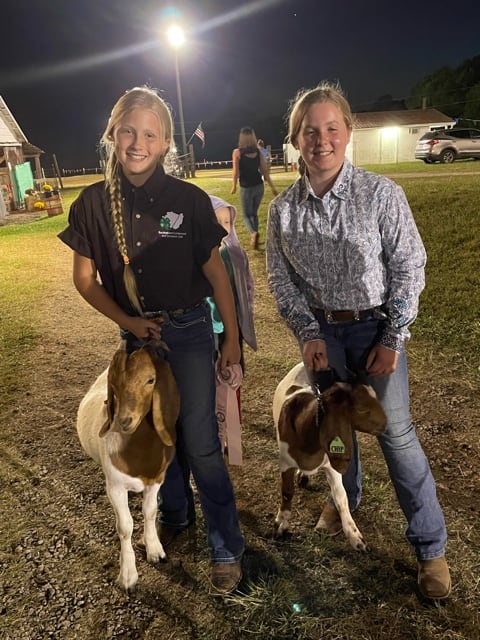 Several lower and middle school students showed off their showmanship skills at this year's Five County Fair. Lydia Hazlegrove, second grade student, placed third in Junior Beef Showmanship Class, third in Junior Goat Showmanship Class, and third in Market Goat Class.
Sixth graders Blair Pembelton and LottieMae Hazlegrove brought home first and second place in Junior Goat Showmanship Class. Both girls also placed Champion in the Market Goat Class. LottieMae also won Grand Champion overall Hereford with her cow/calf pair, Reserve Champion with her 2-year old Hereford, and Reserve Champion Market Steer.
Carly Hazlegrove, a fifth grader, won Grand Champion with her Market Steer, Eric, based on his body condition and build. Eric is about 2 1/2 years old. Carly bottle raised him since he was a twin and his mom could not care for both.
Join us in congratulating these Fuqua Falcons on these amazing accomplishments at the Five County Fair!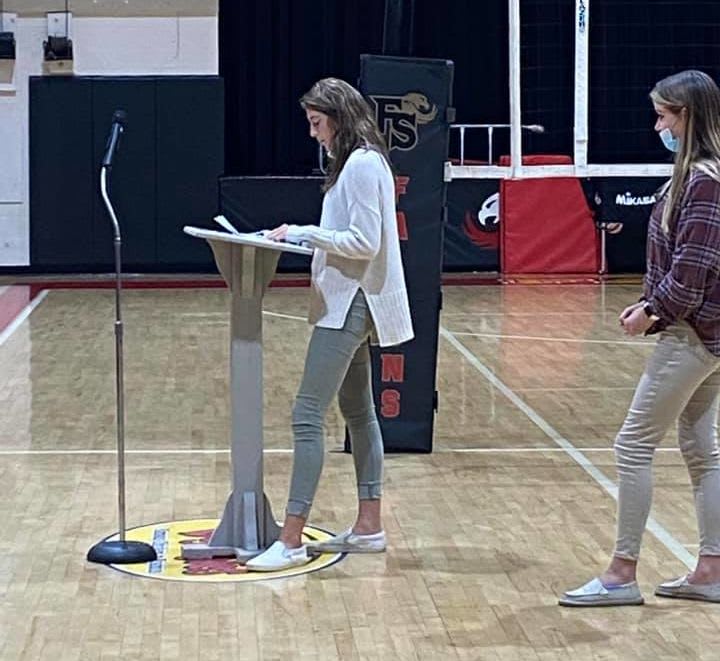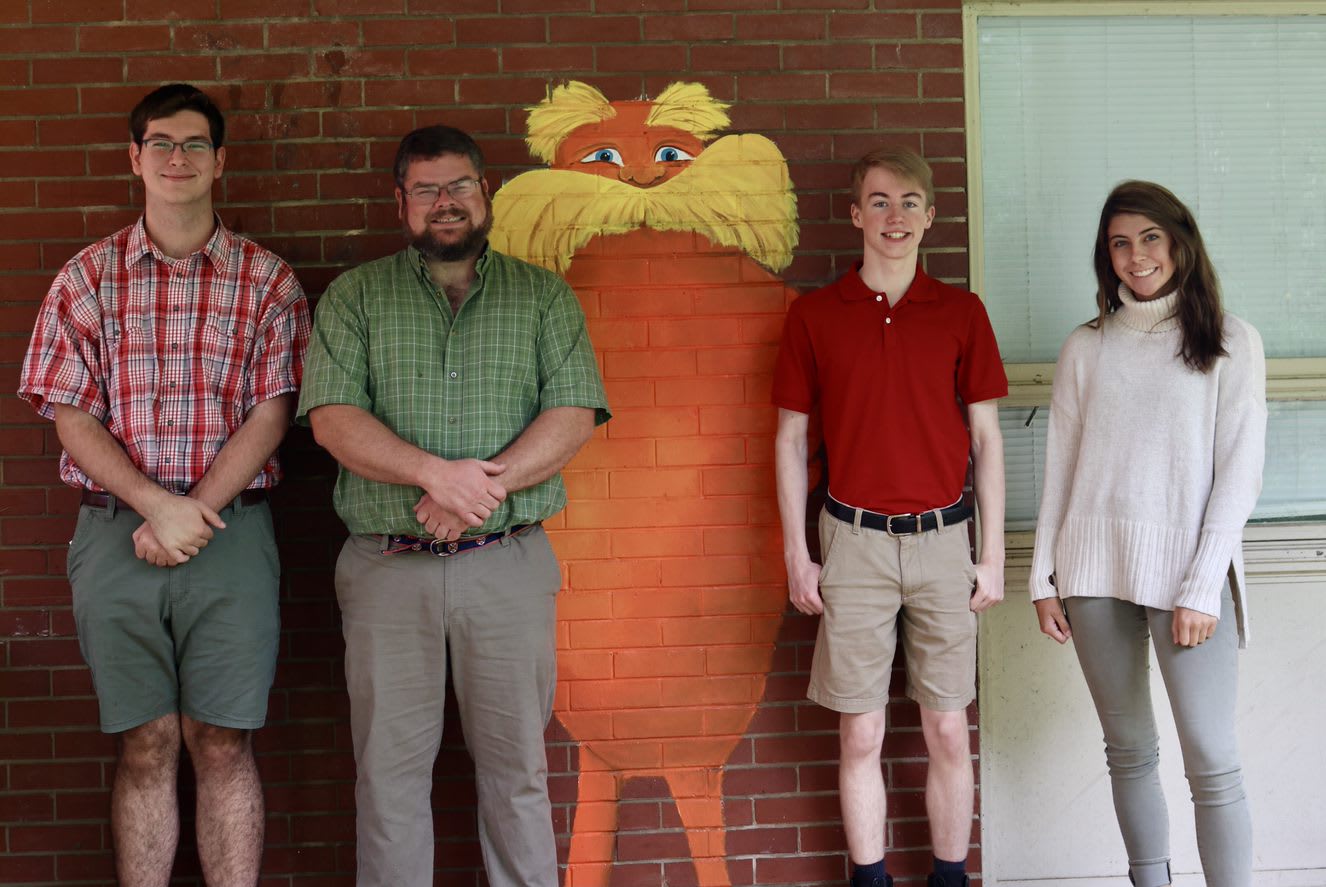 President - Meredith Schmidt
Vice - President - James Royall
Treasurer - Holt Mason
Secretary - Grace McMichael (not pictured)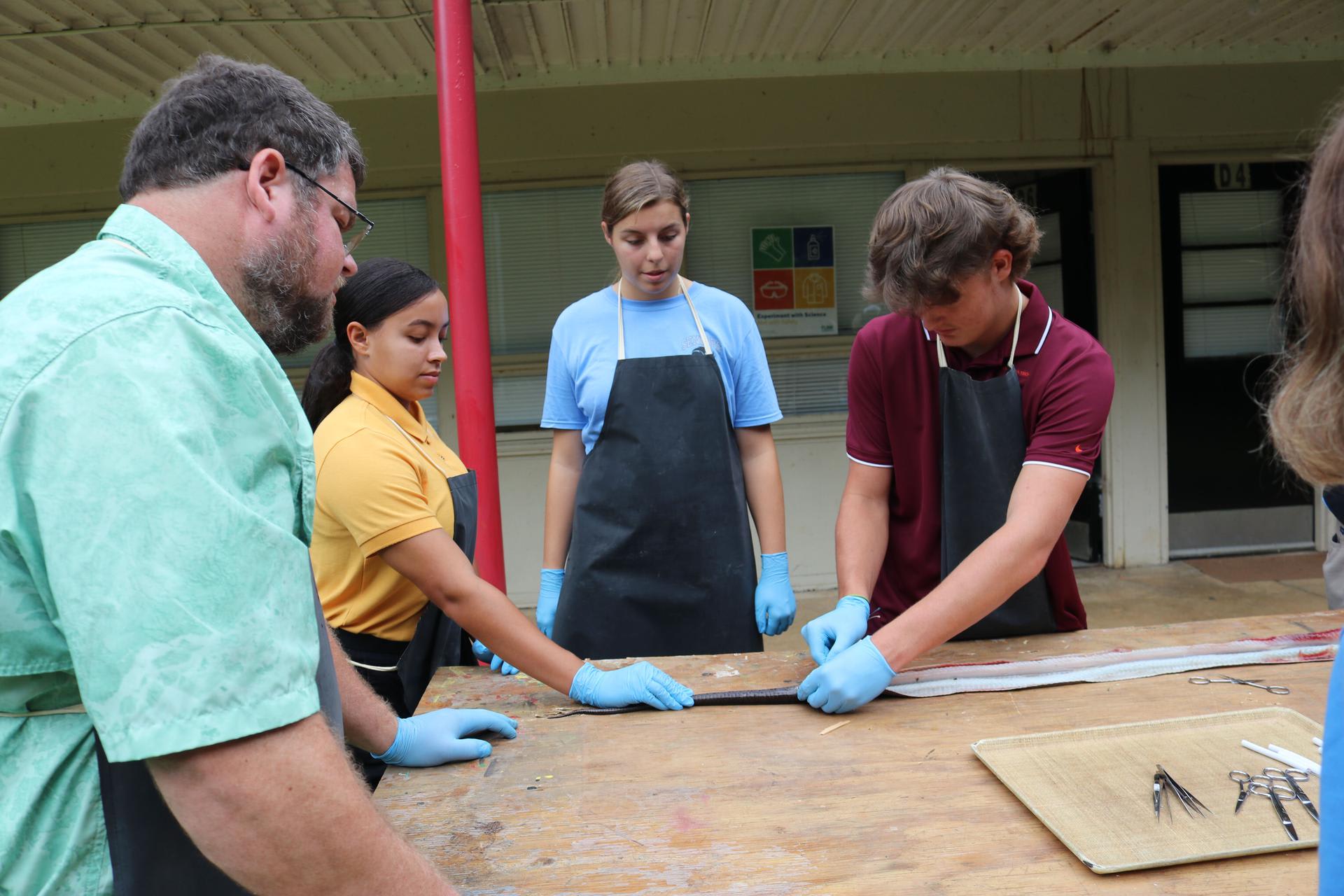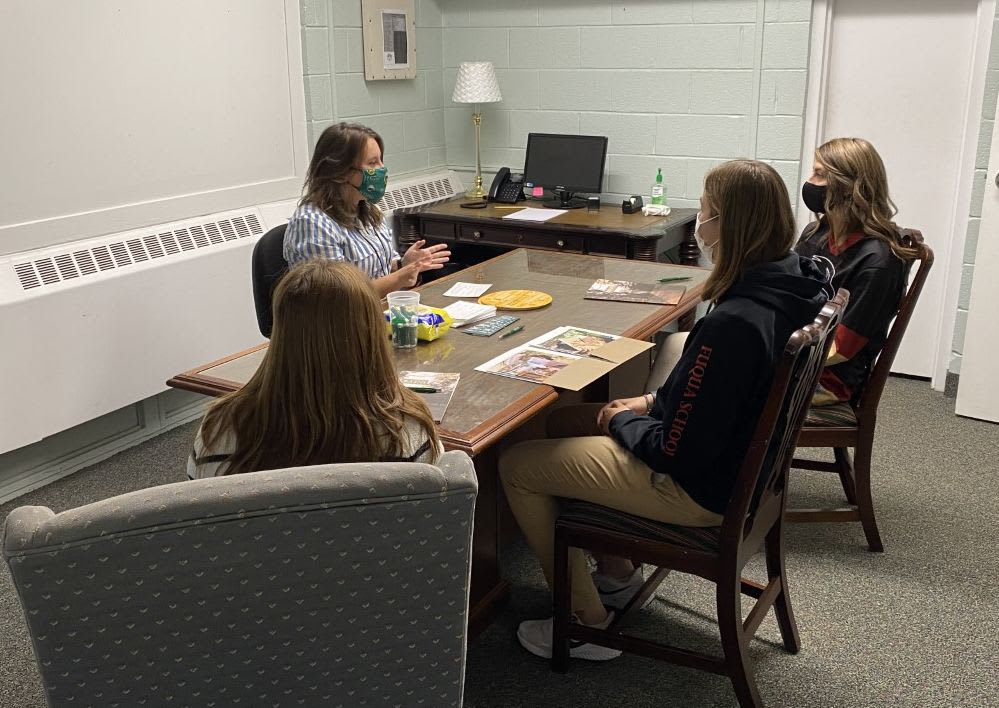 Pictured is Hollins Rep, Chelsea DeTorres, Fuqua School Class of 2008.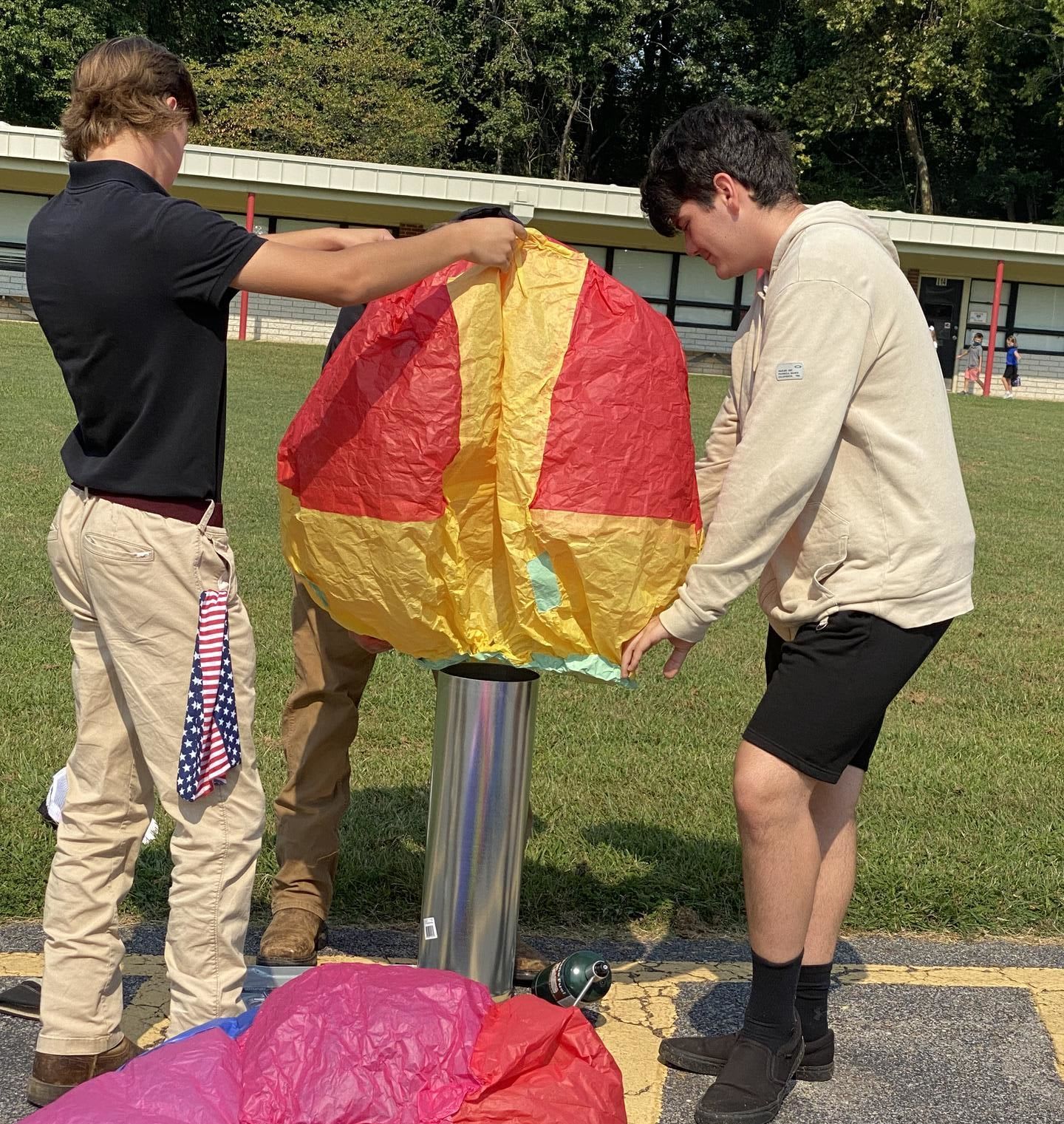 See You at The Pole (SYATP) is a National Day of Prayer for students who wish to come together in prayer. On September 22, 2021, Fuqua School's upper school students were given the opportunity to come together and learn a brief history of how SYATP began. This voluntary event concluded with a prayer around the flagpole. This year, due to weather, SYATP was held inside the Gilmer Gym and had a good turn out with several students and faculty and staff joining in prayer.
Ecology Club Elects Officers
The Fuqua School Ecology Club, sponsored by Mr. John Boswell, recently elected new officers for the 2021-2022 academic year. The Ecology Club is a group of students that are excited about nature and the environment. The Ecology Club focuses on environmental awareness, science education, upkeep of the school's nature trail, and on-campus recycling. Members participate in the Virginia Envirothon annually. The club's first meeting had a tremendous turn out with nearly forty students in attendance.
Now that a cabinet has been elected, the next Ecology Club meeting will be held to select projects for the group to work on across our school's campus. Congratulations to all elected officers!
Honors Zoology Delves Into Snake Dissection
Students in Mr. John Boswell's Honors Zoology class had an interesting opportunity to dissect a very large black rat snake (Pantherophis obsoletus) that was located and donated by Mr. Lee Jamerson. The snake measured 7'4'' and was a mature male. Students were able to identify several major organs of the snake, including the heart, stomach, gallbladder, and large and small intestines. The class appreciated the break from their current chapter on mollusks and enjoyed the wonderful hands-on activity to discover the skeletal system and unique composition of a snake.
Admissions representatives from several Virginia colleges and universities have visited campus to speak with upper school students about their prospective college paths. Christopher Newport University, Randolph College, Hampden-Sydney College, and Hollins University are a few of the colleges who have recently visited campus to speak with our students. College representatives discussed the admissions process, life of a college freshman, and held an open forum style session to address and respond to any questions our students may have had. Students who attended the sessions seemed eager and enthusiastic about beginning their college application and decision process.
Hampden-Sydney College will be hosting the annual Heart of Virginia College Night sponsored by the Virginia Association of College Registrars and Admission Officers on Wednesday, October 6 from 6 PM – 7:30 PM at Kirby Field House.
The upper school aviation class had a project where they created hot air balloons and attempted to fly them. They have been studying the flight and engineering of hot air balloons for the past couple weeks and they are finally taking flight. They learned that the Montgolfier Brothers were the first to create and fly hot air balloons based on their discovery that hot air rises and causes buoyancy in less dense air, making it possible for a balloon able to lift off the ground. Using tissue paper, glue, and propane fuel, the aviation class created and flew multiple successful hot air balloons for the elementary school to see.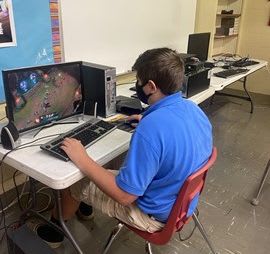 E-Sports Team Strong Season Start
E-Sports has returned to Fuqua School for its first fall season. The E-Sports team was fortunate enough last school year to have a fundraiser- in which enough funds were raised to purchase a gaming computer and a Nintendo Switch for competitions. They have had some familiar faces return to the teams, which compete in League of Legends, Super Smash Ultimate, and Rocket League. The teams are coached by Head Coach Jamiel Jackson and Assistant Coach John Boswell.
Team Members this season include:
League of Legends: Seniors: Captain, Erica Chapman and Charlie Bowman; Juniors: Assistant Captain, Olivia Lorenzo, Grace McMichael, and James Royall; Sophomore: Aiden Clements; Freshman: Kaleb Knott; and 8th Grade: Corbin Tinsley
Super Smash Brothers: Sophomore: Captain, Aiden Clements; Freshman: Kaleb Knott; 8th Grade: Corbin Tinsley
Rocket League: Juniors: Captain Holt Mason, Grayson Newcomb, and Evan Nichols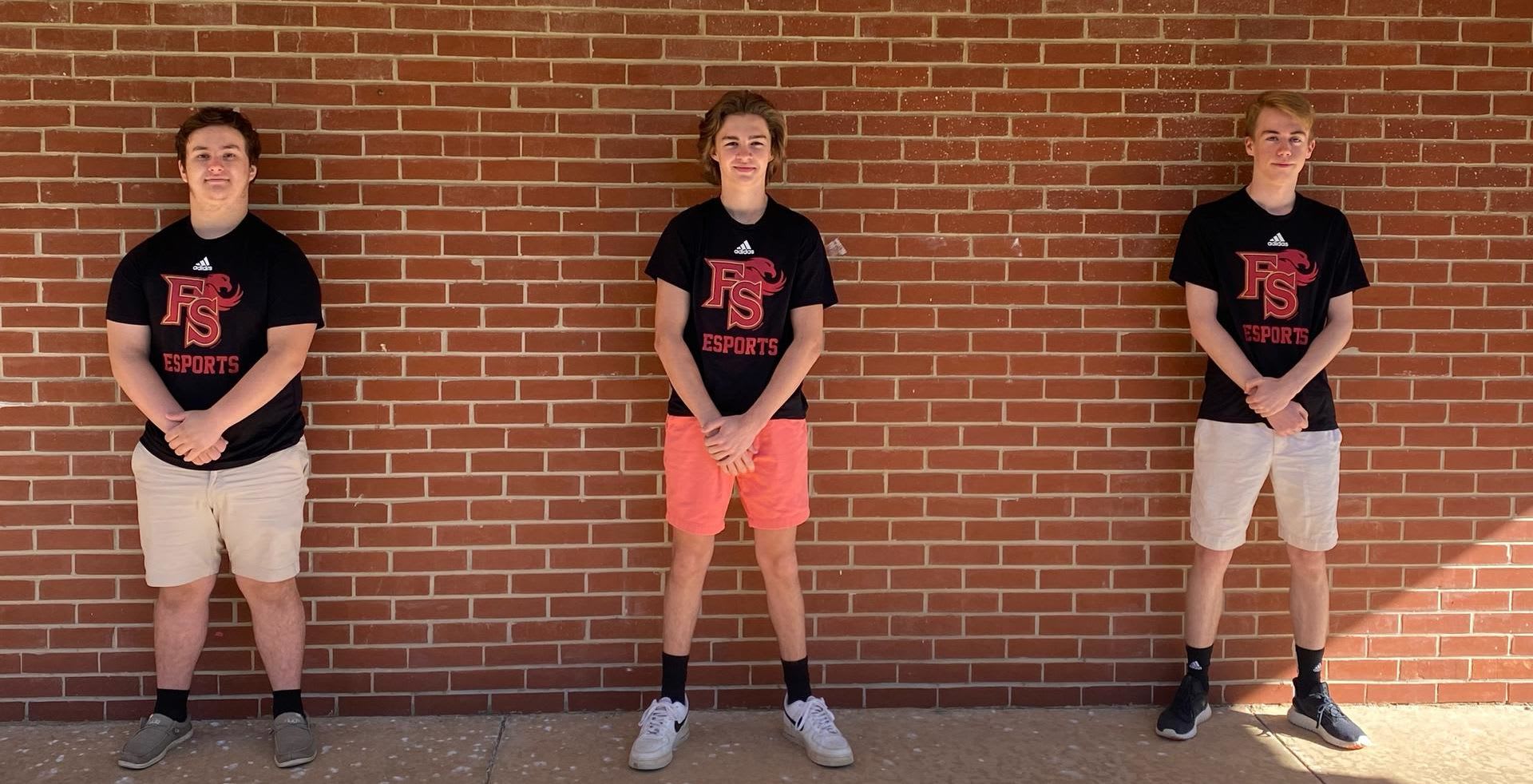 Rocket League Team from left to right, Evan Nicholas, Grayson Newcomb, and Holt Mason
Rocket League Ranked #1 on East Coast
Our E-Sports Rocket League team is currently ranked #1 on the East Coast. They entered into their first tournament, a Battlefy Tournament, on Friday, September 24, where they went on to win the tournament. The Falcons received a bye in Round 1. Their score was as follows: Round 2 - 2-0, Round 3 - 1-0, and Final Round - 4-2. The Falcons will be featured on Boise State Twitch, October 6, 2021, for a replay of the tournament's semi-final rounds, and will also be featured on the Boise State Twitch, October 13, 2021, for a replay of their final's victory. The Falcons not only came out victorious, but also won prizes from this tournament.
Congratulations to these student athletes on their victory and for being featured on a major U.S. University Twitch.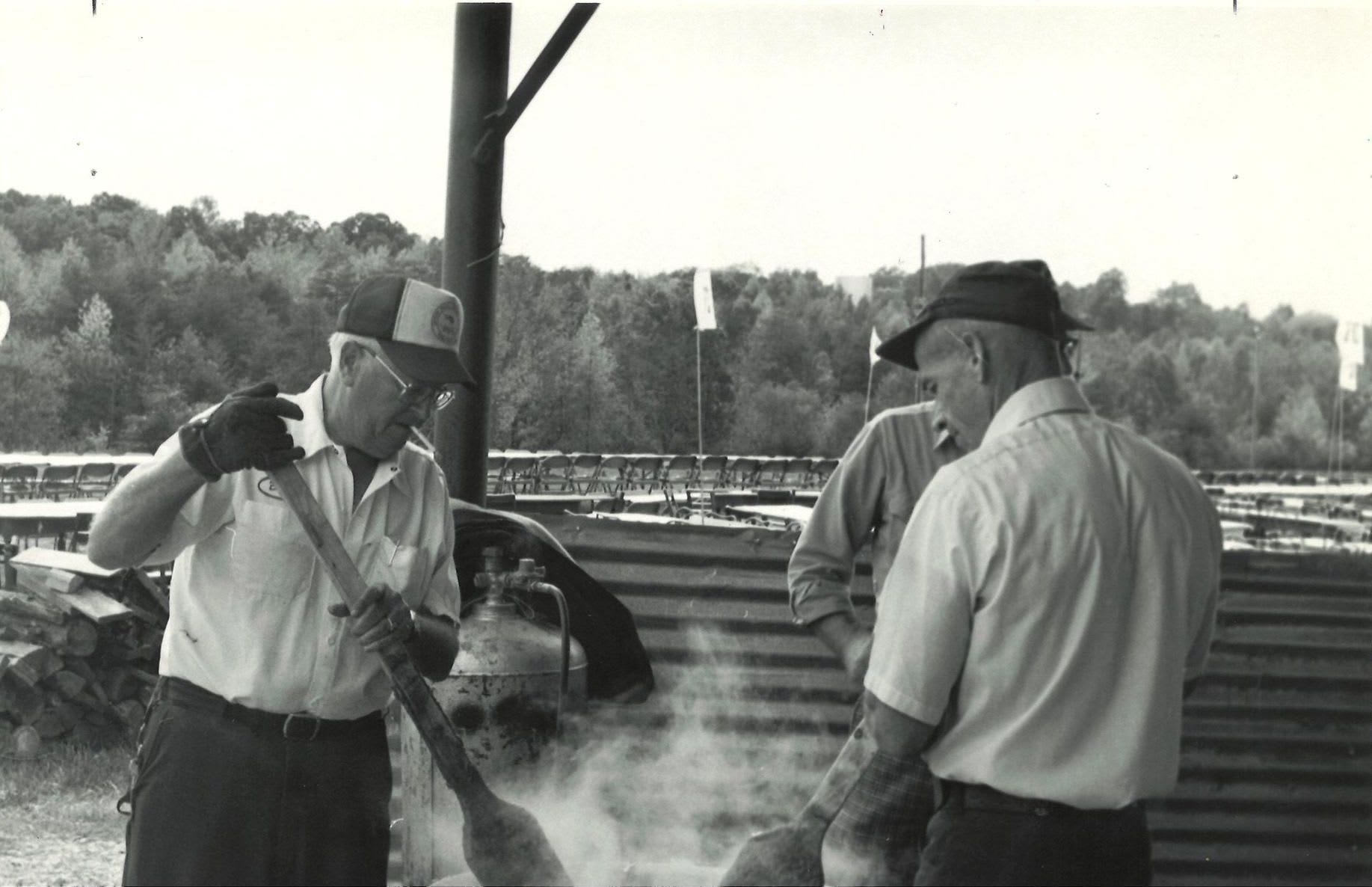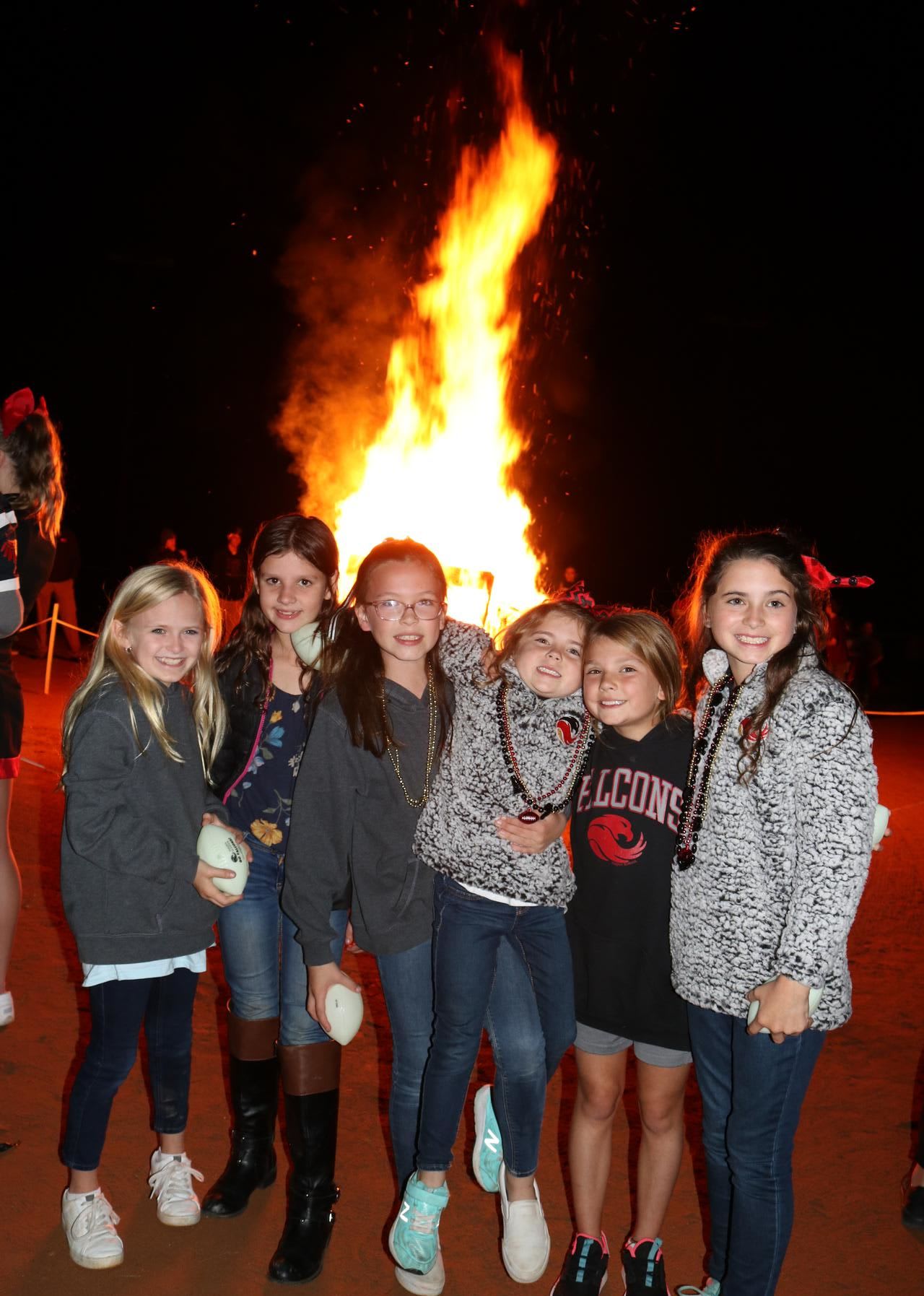 HOMECOMING FESTIVITIES
Wednesday, October 13th:
Homecoming Bonfire on the Al Smith Softball Field @7:00 PM
Friday, October 15th:
Ruritan Stew starting @ 4:00 PM
Pre-Orders; limited unsold quarts available the night of
Text Jimmy Gantt @ 434-390-6461 or call Tammy Frank @ 434-392-4131 Ext 235
Alumni Pre-Game Tailgate by the Bell Tower @5:00-7:00 PM
Homecoming Football Game kick off 7:00 PM
Watch the FUQUA FALCONS as they "Cage the Panthers"
Homecoming Court Presentation @ Halftime
Homecoming Spirit Days
Upper School:
Tuesday, October 12- Holiday Palooza
Wednesday, October 13- Decades Day
Thursday, October 14- Clash of the Falcons (class shirt or colors day)
Friday, October 15 - Falcon Frenzy
Lower School/Middle School:
Tuesday October 12 - Holiday Palooza
Wednesday, October 13- Country vs. Country Club
Thursday, October 14- Character Day
Friday, October 15- Falcon Frenzy