Fuqua School Falcon Flyer - 05/01/2020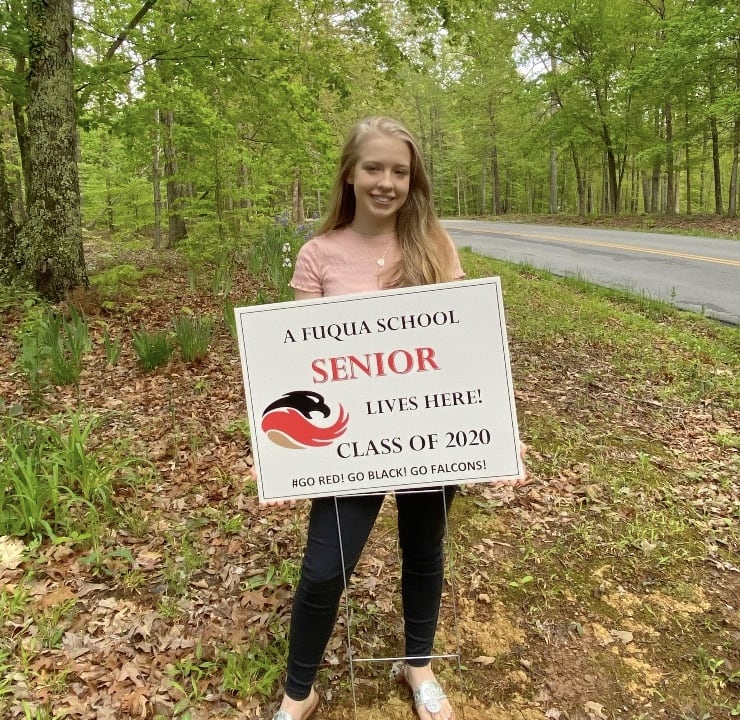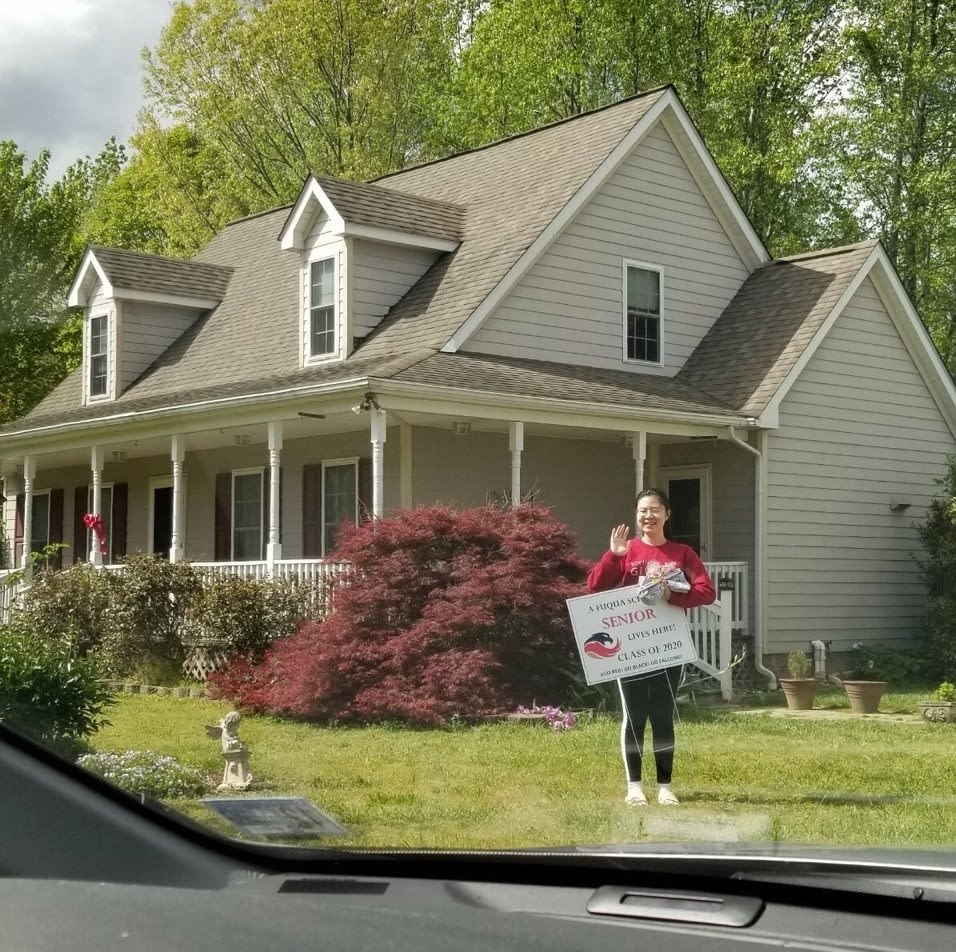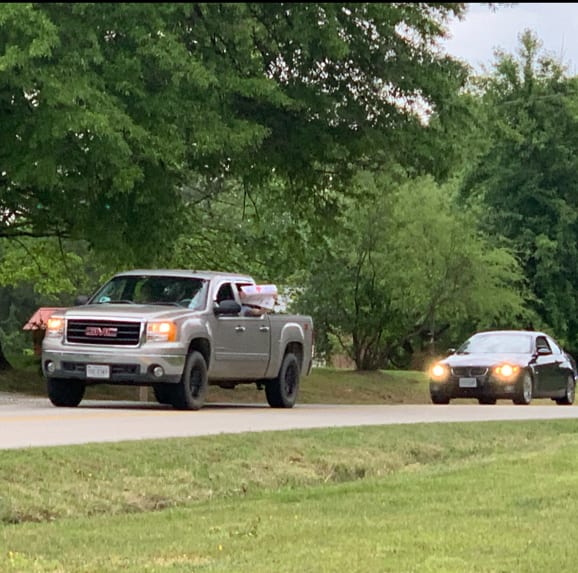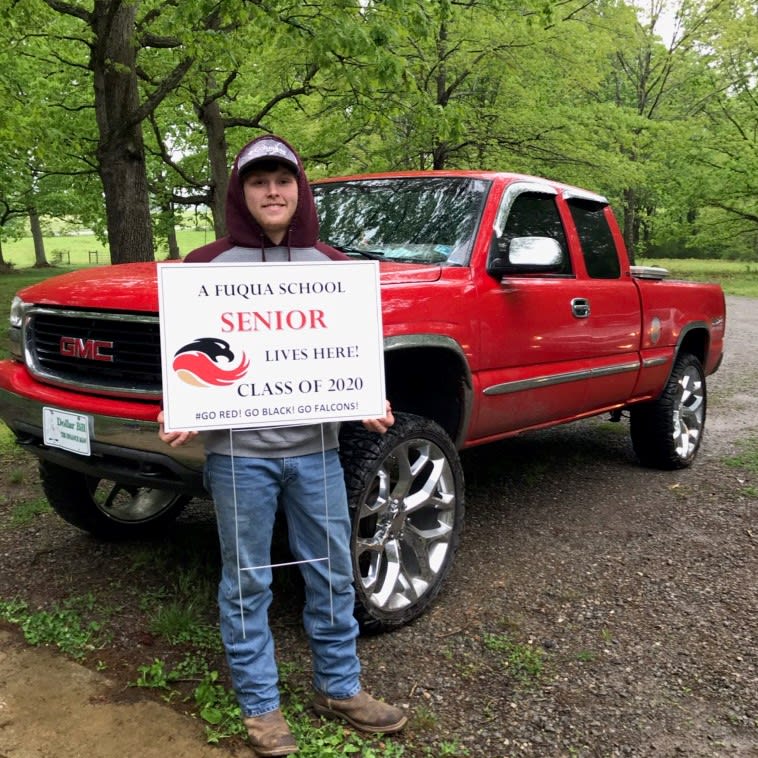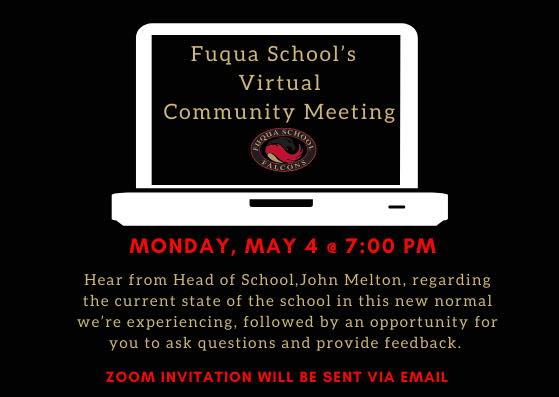 Dear Fuqua Family,
This edition of the Falcon Flyer is replete with examples of how our Fuqua School Family has deepened our commitment to one-another and leveraged all of our resources to ensure our students continue to learn in the midst of the COVID-19 pandemic. I want to take a moment to share my profound appreciation for all our teachers and parents have done to successfully implement distance learning at Fuqua School. Parents and teachers both share the distinction of rock-stars in my book, and I will always remember the manner in which they partnered during a crisis to support student learning.
In May we will be concluding our school year. I will be sharing details about how we will finish the 4th quarter and the school year in a Community Meeting at 7:00 on Monday, May 4. A letter from me with details about the end of the year and an invitation to Monday's Zoom meeting will be distributed via email before the weekend. Please make every effort to attend the meeting. Also, know that you can reach out to me at any time by phone or email.
As we wrap up this year, we will begin to focus in more detail on the 2020-2021 school year. The administrative team has already started some preliminary planning for next year; however, this planning will shift into high gear in the coming weeks and include the participation of our incoming Head of School, Chance Reynolds. As part of this planning, we need your feedback about distance learning. To this end, we have partnered with the National Association of Independent Schools (NAIS) on a distance learning parent survey designed to gather your feedback and feedback from independent school parents across the country. We will use this feedback to make informed decisions for next year. You will find a link to this survey in my upcoming letter. Please share your feedback with us.
Finally, we are closely monitoring the dialogue about schools re-opening in the fall. We are actively engaged in conversations with other independent schools across the Commonwealth and the country and the advocacy groups that represent these schools. As we learn more from the state and federal government, we will harness the collective expertise of all these partners to re-open in a manner that provides the best possible learning environment for our students coupled with the highest consideration for the safety of our students and employees. I will communicate more details about this plan in the weeks and months to come.
Thank you all again for the herculean effort that has gone into finishing this year. Eleanor Roosevelt once said, "You gain strength, courage, and confidence by every experience in which you really stop to look fear in the face. You must do the thing which you think you cannot do." We have been thrust into an environment of "forced innovation", and we have benefited from this unavoidable experience by overcoming our fears. We will enter the coming year with courage, confidence, and a plan that demonstrates the value of the investment you have made in Fuqua School.
Go Red! Go Black! GO FALCONS!
John Melton
Head of School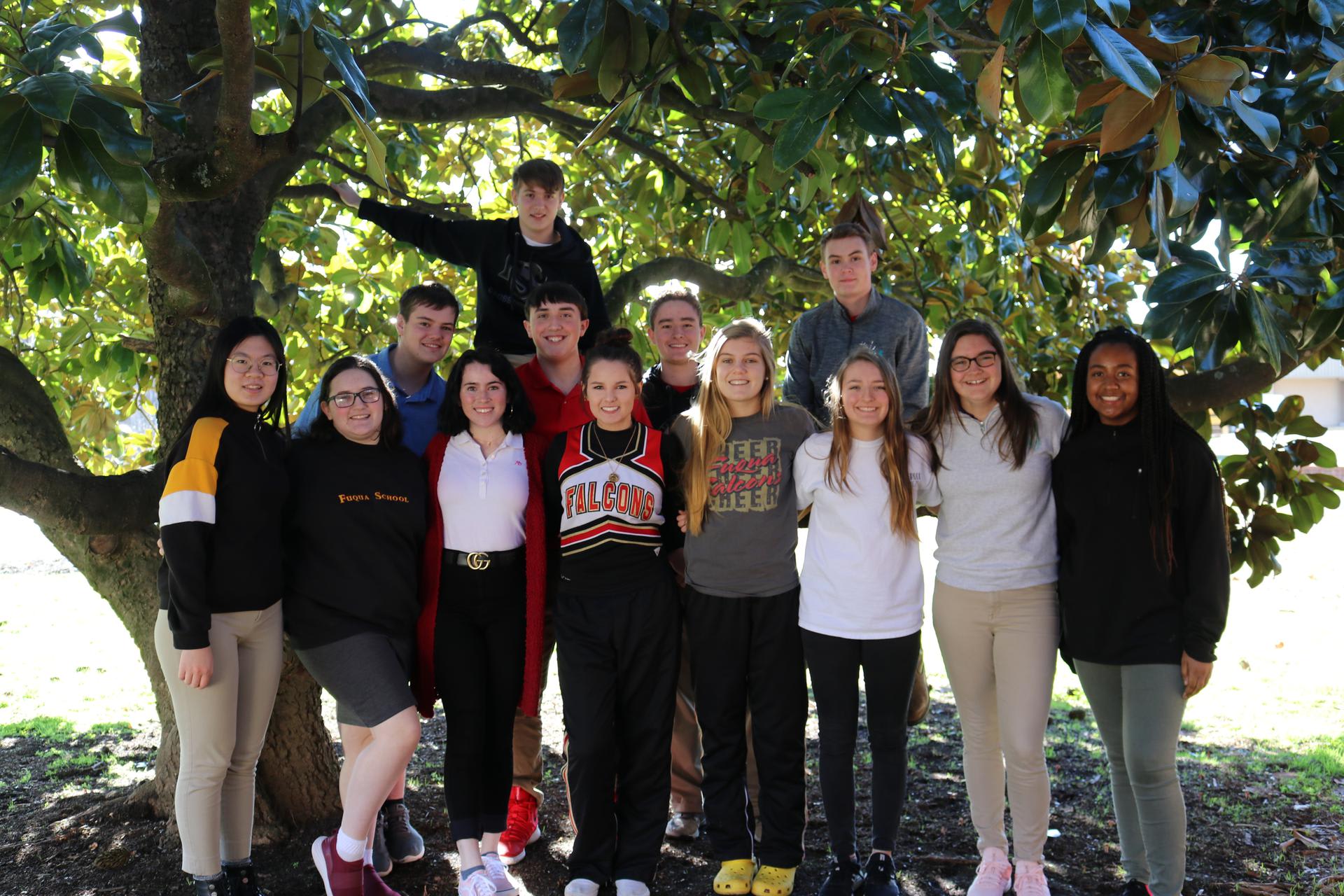 Get Your 2020 Peregrine Before It's Too Late!
The Peregrine staff has worked extremely hard this year creating the 2020 yearbook. Inside the full color hardcover book, you will find coverage of all students Pre-K through 12th grades, coverage of all sports (including middle school and JV), quotes from every Fuqua student, student portraits, candids, and so much more. Because of the circumstances surrounded by Covid-19, we have decided to drop the cost of the yearbook back to the early bird price of $50. The Herff Jones plant is currently shut down because of the national pandemic, but we hope to have the yearbooks in by the end of May. A limited number of yearbooks will be printed, so order your copy today. You may click here for the order form which can be dropped off at Gee Price or follow the directions listed on the form for purchasing online. If you have other questions, please email Farrah Schmidt at schmidtfc@fuquaschool.com. Don't miss your chance to own this amazing keepsake!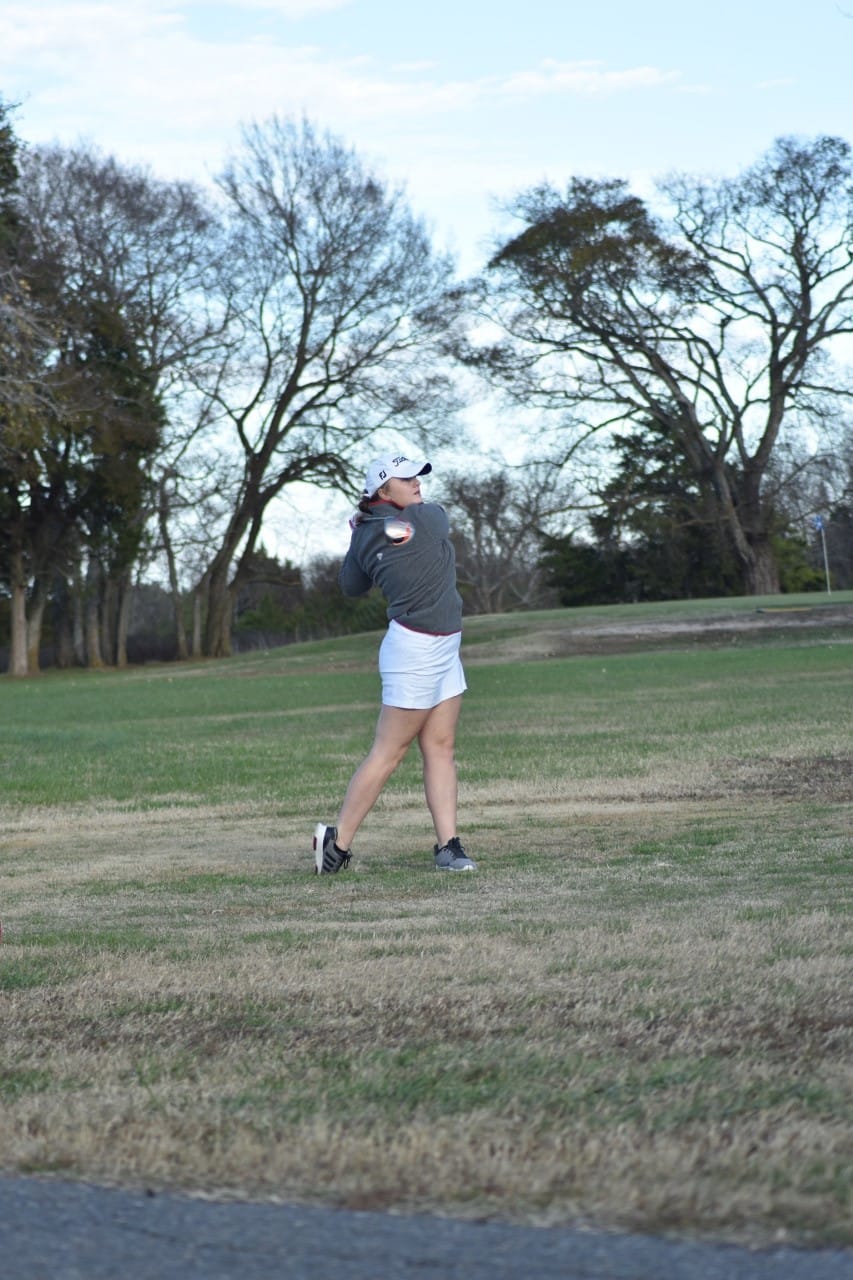 The First Tee is a program that provides golf instruction for junior golfers around the area. Additionally, it provides programs that help build leadership skills and character. The First Tee of Greater Richmond has two locations, one in Richmond and one in Chesterfield. Fuqua senior, Emily Erikson, was recently interviewed for a summer internship with this program, and has been offered the position. When asked what she hoped to gain from this program, Emily replied, " I hope to not only learn how to better instruct someone in the fundamentals of the game, but it will help me sharpen my own skills in preparation for collegiate play at the University of Lynchburg. Also, I hope to learn more team building and communication skills throughout this program."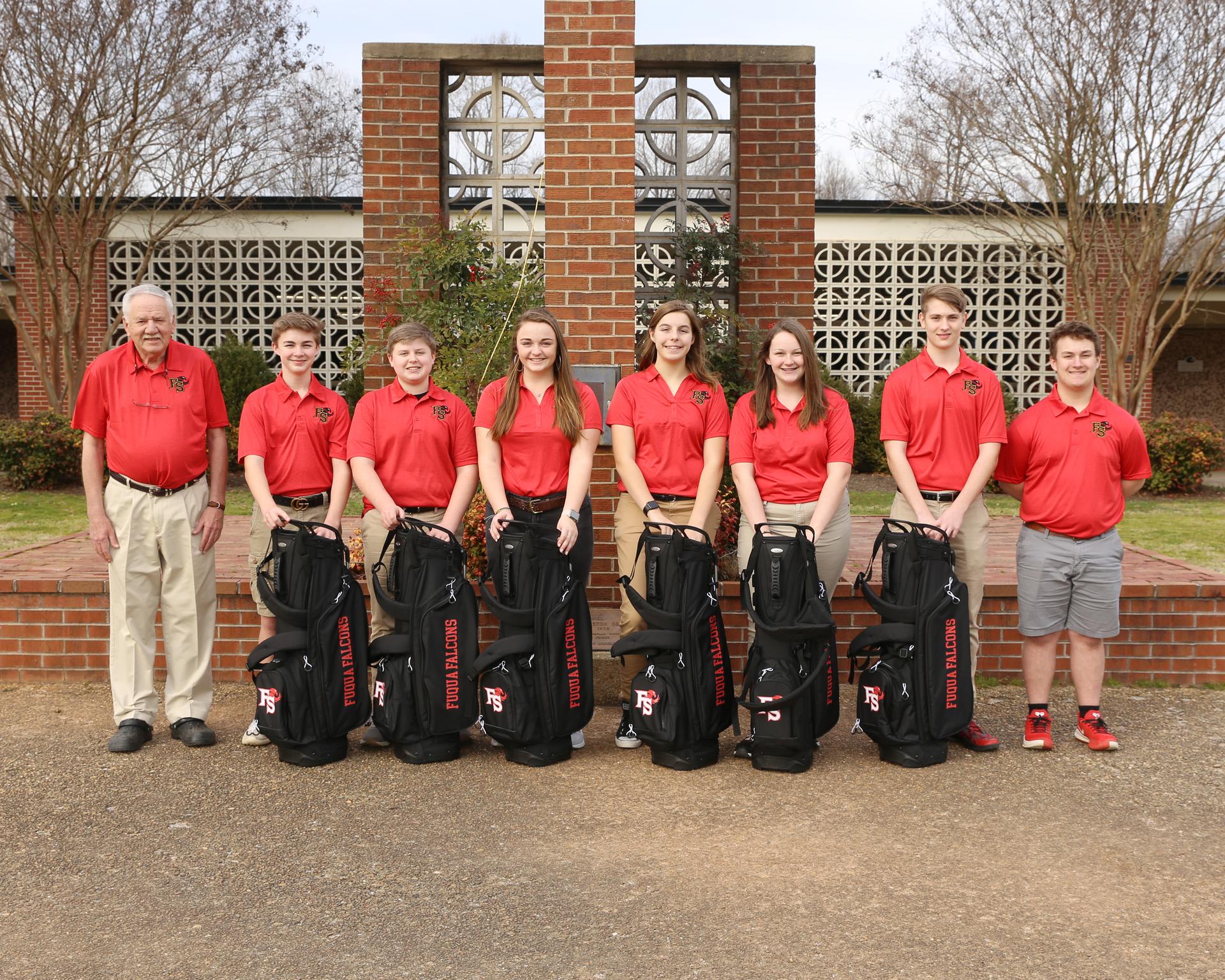 Bags Donated to Falcons Golf
The Fuqua Falcons Golf Team was the recipient of team golf bags for the spring season. Although our Falcon Golfers were unable to use these new bags for the 2020 season, they were excited and grateful for the generous gift to the program. The following businesses and individuals were instrumental in making this possible: W. C. Sprouse, '72 - Cumberland Building Supply, John Gantt, '84 - Gantt Insurance Agency, Gene Watson, '71 - W. A. Watson & Sons Insurance, Gordon Smith '68 - Farmville Wholesale Electric, and Jay Stafford - Benchmark Bank.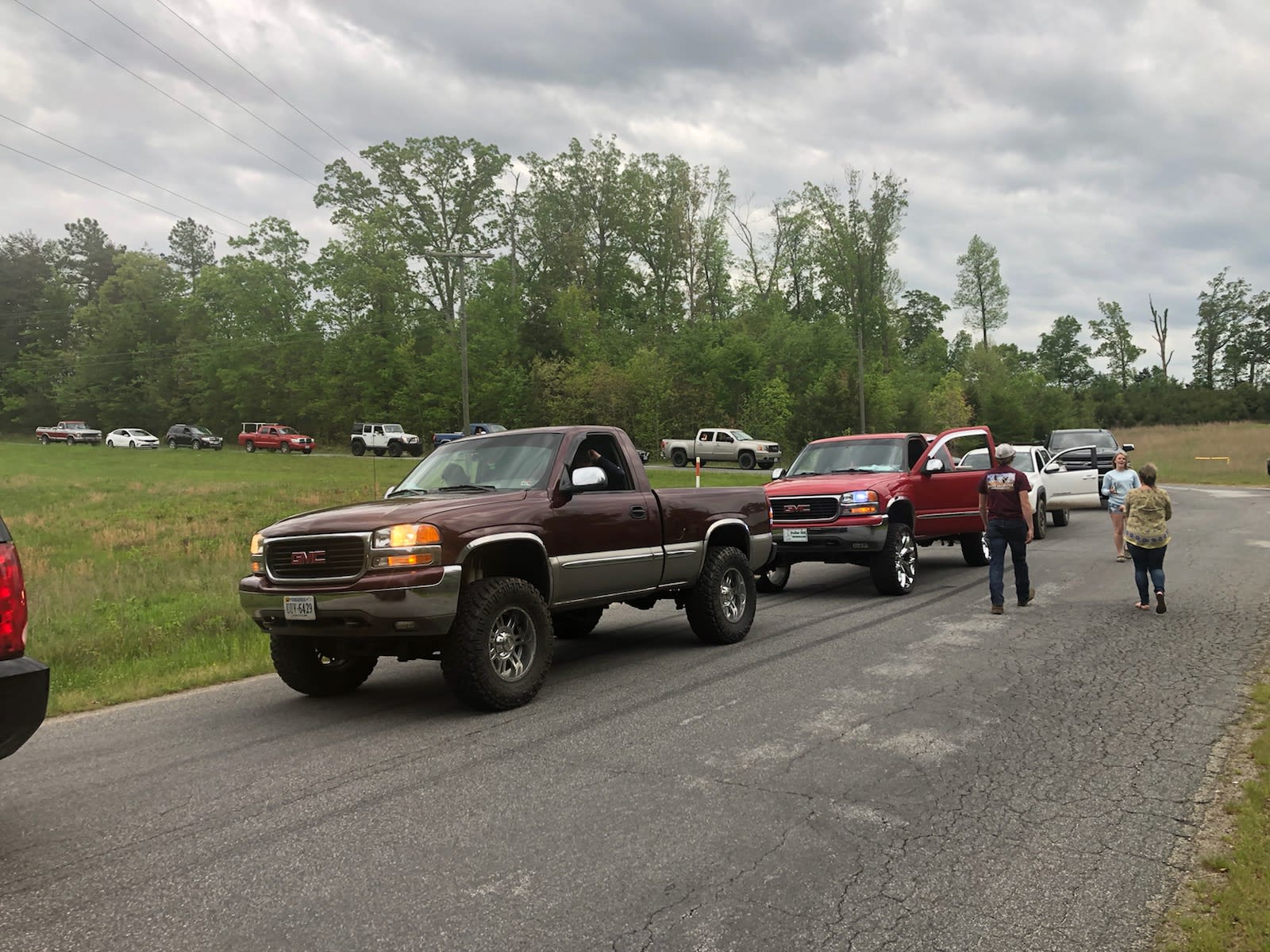 The Class of 2020 organized a "parade" to cheer up fellow classmate, Cody Orange, who was recently in the hospital. The seniors were joined by other students and faculty. The Fuqua Family wishes Cody a speedy recovery.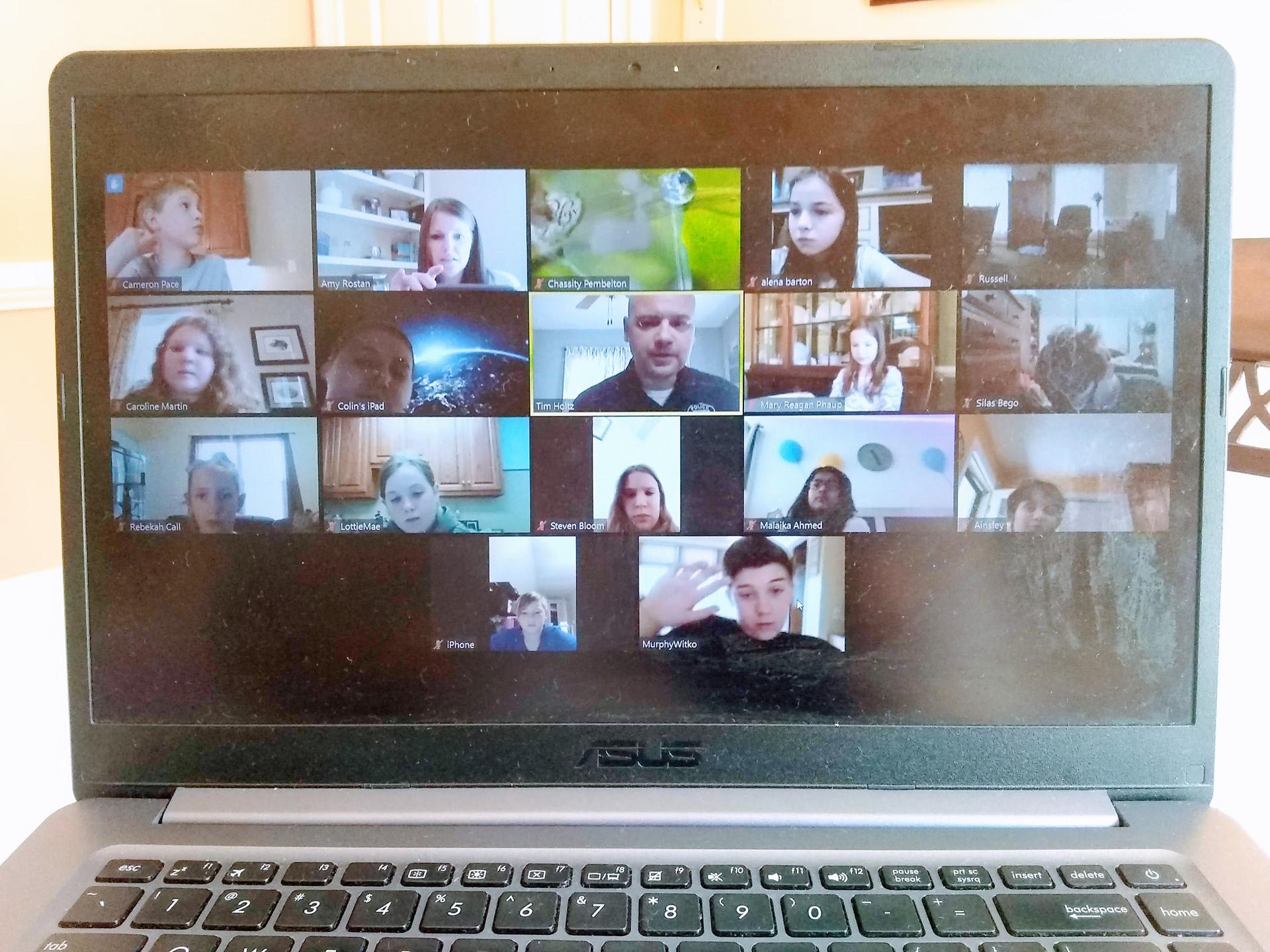 Fifth grade students have worked all spring to complete the DARE (Drug Abuse Resistance Education) program. Taught by Officer Tim Holtz (father of Timothy Holtz, class of 2023) and Amy Rostan, LS/MS School Counselor, the DARE program educates students on topics including substance abuse and bullying. Our 5th graders also learned strategies for general problem-solving, sound decision making, and equipped them with strong citizenship skills . To successfully complete the program, students had to actively participate in all class sessions, interview an adult about a time they needed assistance, and write a final essay about the program. Our final DARE class was held via Zoom on April 21 and the students will be honored at a graduation ceremony in fall 2020.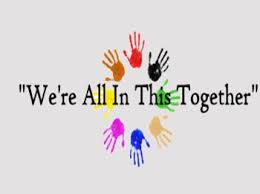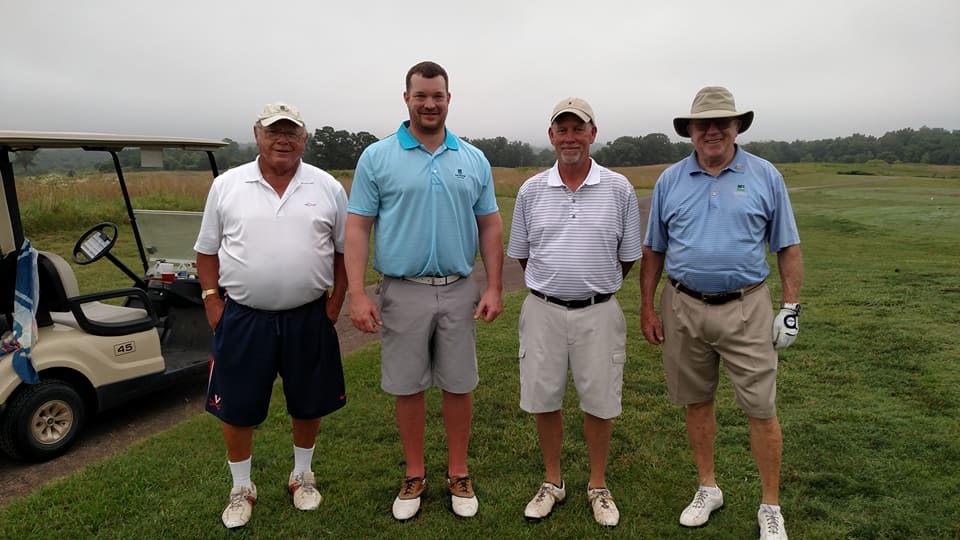 "Skeeter" Fore Golf Tournament Scheduled
With the continued leadership of John "J" Fulton '80 and Scott Sprouse '00, the Alumni Office is gearing up for this year's exciting "Skeeter" Fore Golf Tournament! We encourage you all to help us achieve our goal by making plans to join us on Saturday, June 20, 2020. All alumni, friends and family are invited! Again, this year we will hold the tournament at The Manor Resort Golf Club. We appreciate The Manor hosting our event and look forward to playing on their beautiful course.
If you have never played in the "Skeeter" Fore Golf Tournament, this is the year to start. Our goal is to have 25 teams playing. This is a "Captain's Choice" tournament with an 8:30 AM shotgun start. Coach Fore's team holds last year's title and welcomes you to come out and challenge them for the title this year. Pull out those yearbooks, find three friends, dig out the clubs, and make a day of it! The entry fee includes: 18 holes of golf, cart service, lunch, and great prizes. Teams must register in advance, so start putting together your team and register early to take advantage of the Early Specials. Register at www.fuquaschool.com under Alumni or you can contact Tammy at 434-392-4131 ext. 235 or franktm@fuquaschool.com.
Spring Sports Recognitions - Lacrosse