Fuqua School Falcon Flyer - 04/15/2021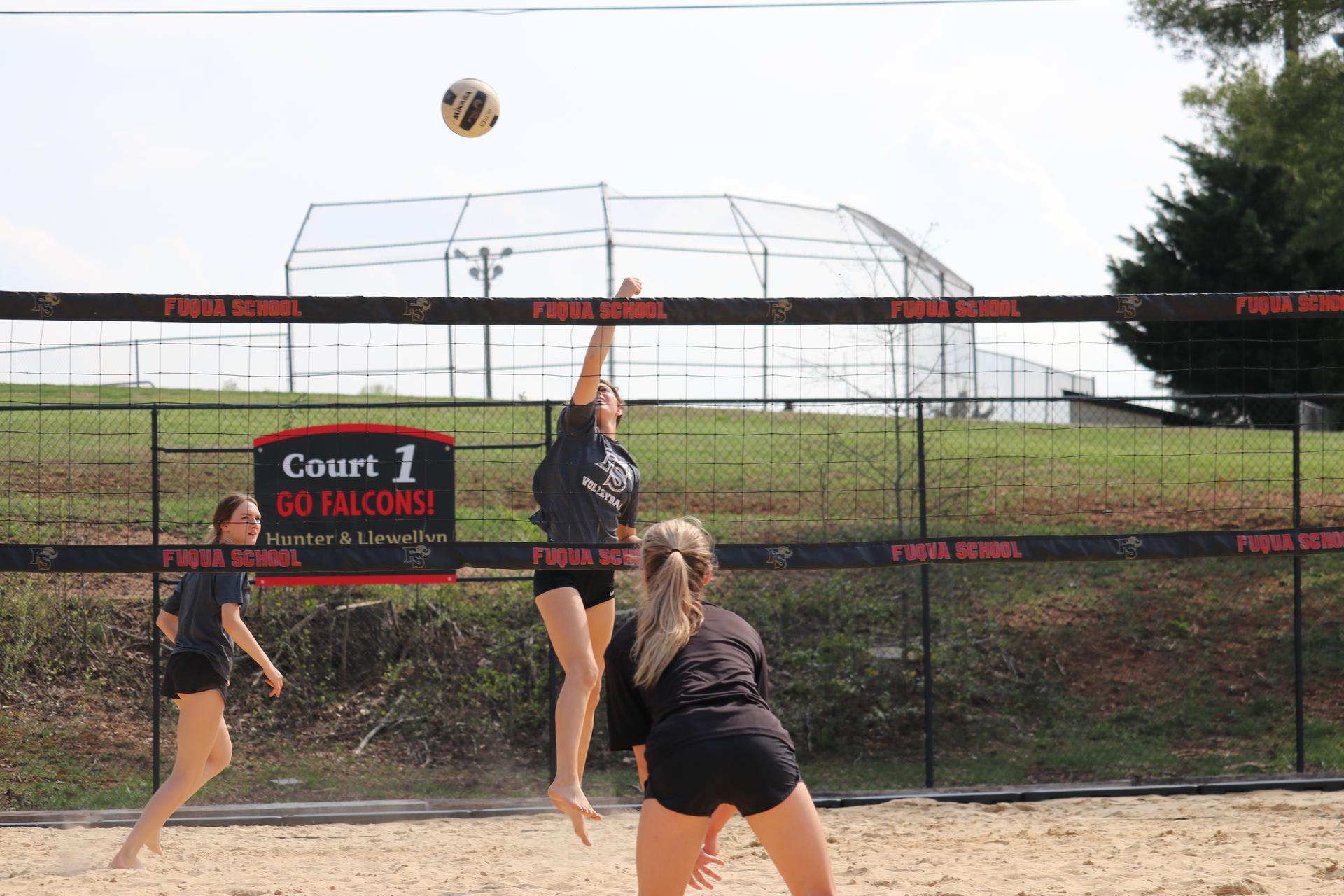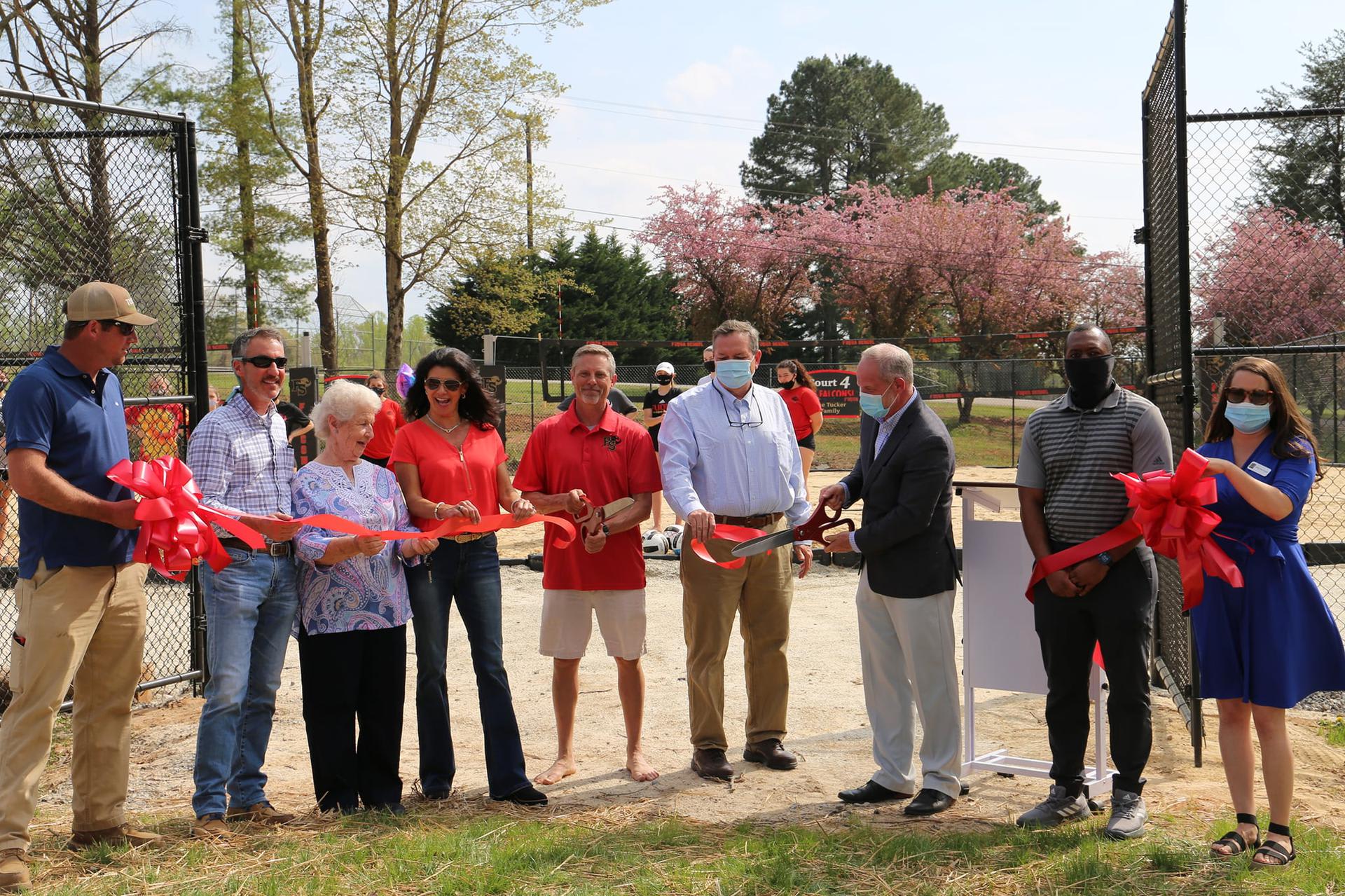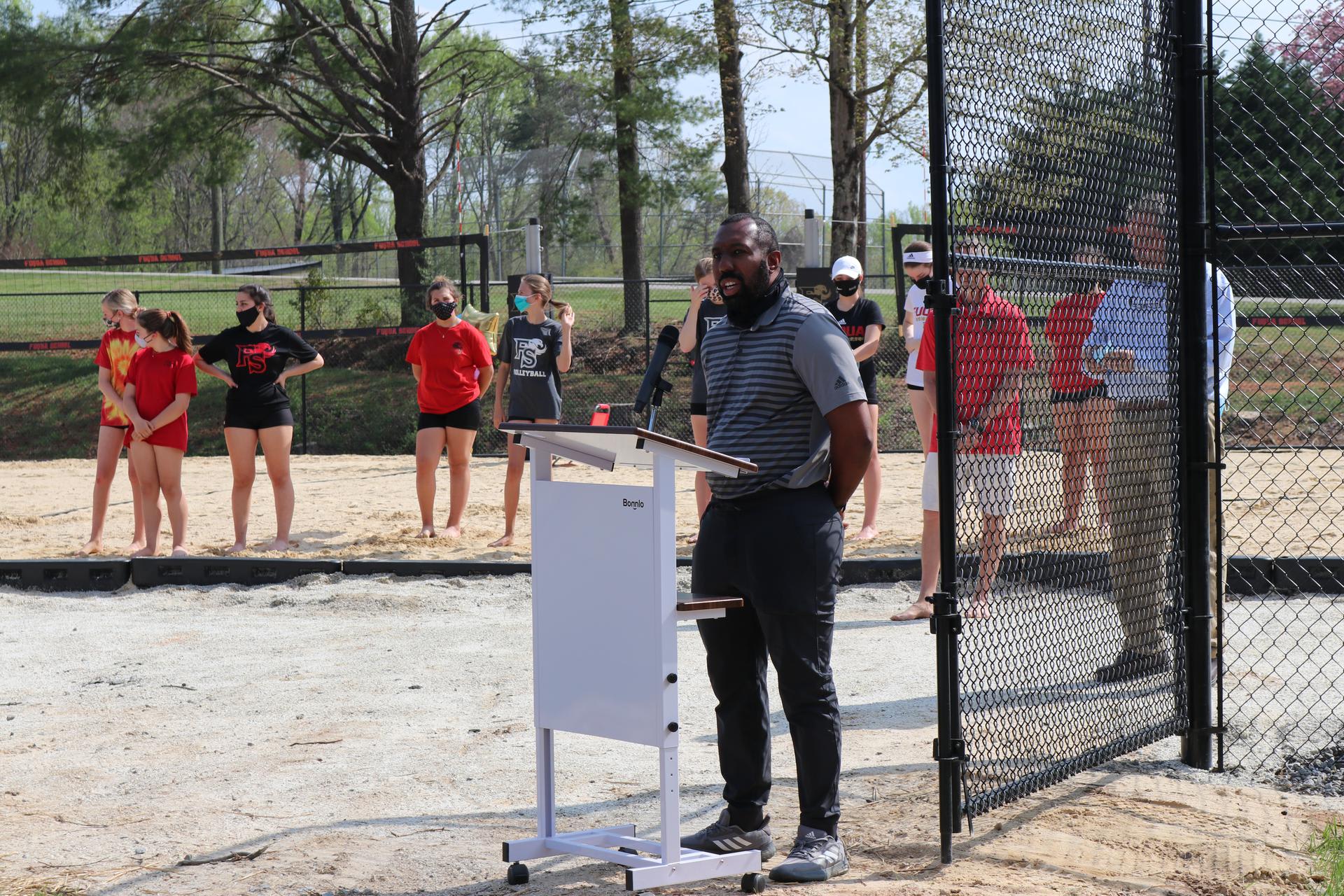 Dear Fuqua Family,
The weather held out this past Friday and we were able to hold a small, outdoor ribbon cutting and volleyball exhibition to recognize the completion of our Peregrine Pit Volleyball Complex and our Gilmer Gym Restroom renovation project. Below is an excerpt from my comments.
In late August of last year, Head Volleyball Coach Jamey Morris and faculty member Kathy Jefferson asked if they could meet with me to discuss our plans for the old tennis courts here on campus. The courts, while useful in their day, had unfortunately fallen into disrepair due to the expense involved with upkeep and while I was looking for a solution to the issue, I was not anticipating their proposal to be for us to cover the courts with beach sand and netting!
Shortly thereafter, another meeting was requested. This one with Coach Morris, Athletic Director Mike Edwards, parent Tim Tharpe, Board of Trustees Member and alumnus Robert Atkinson, '76, alumnus Michael Easter, '96, Director of Operations and alumnus Johnny Ellington, '82, and myself. As the newest member of the group, I could not help but leave this meeting incredibly impressed by the vision, the determination, and the willingness of these gentlemen to come together in every way to make this dream a reality over the next few months.
The same can be said for our restroom renovations in the Gilmer Gym. After several members of our school community visited with me and made me aware that Pepto-Bismol colored tile was no longer in vogue and even more importantly, that our restrooms in the Gilmer Gym were not handicap accessible, the same sort of meetings occurred. Our Board of Trustees Chair, alumna Joyce Eggleston, '76, fellow alumnus Kevin Dunn, '86, alumna Christy Murphy, '86, alumnus Johnny Ellington, '82, and my lovely wife, Charlotte, came together to redesign and renovate these antiquated lavatories into areas on campus for us to be proud of for years to come.
The next few months saw so many of the extended Fuqua Family come together to cut down trees, design drainage ditches, spread sand, take out toilets, replace fencing, paint walls, and spread grout. And we did it as a family, with a goal in mind of improving our campus and providing a better tomorrow for our students, our staff, and our school community.
These accomplishments, as well as countless others that I have seen come to fruition over the past year, show me that when the Fuqua Family comes together with a goal in mind, nothing can stand in our way!
Go Red! Go Black! Go Falcons!
Paul "Chance" Reynolds, M.P.A., Ed.S.
Head of School
Fuqua School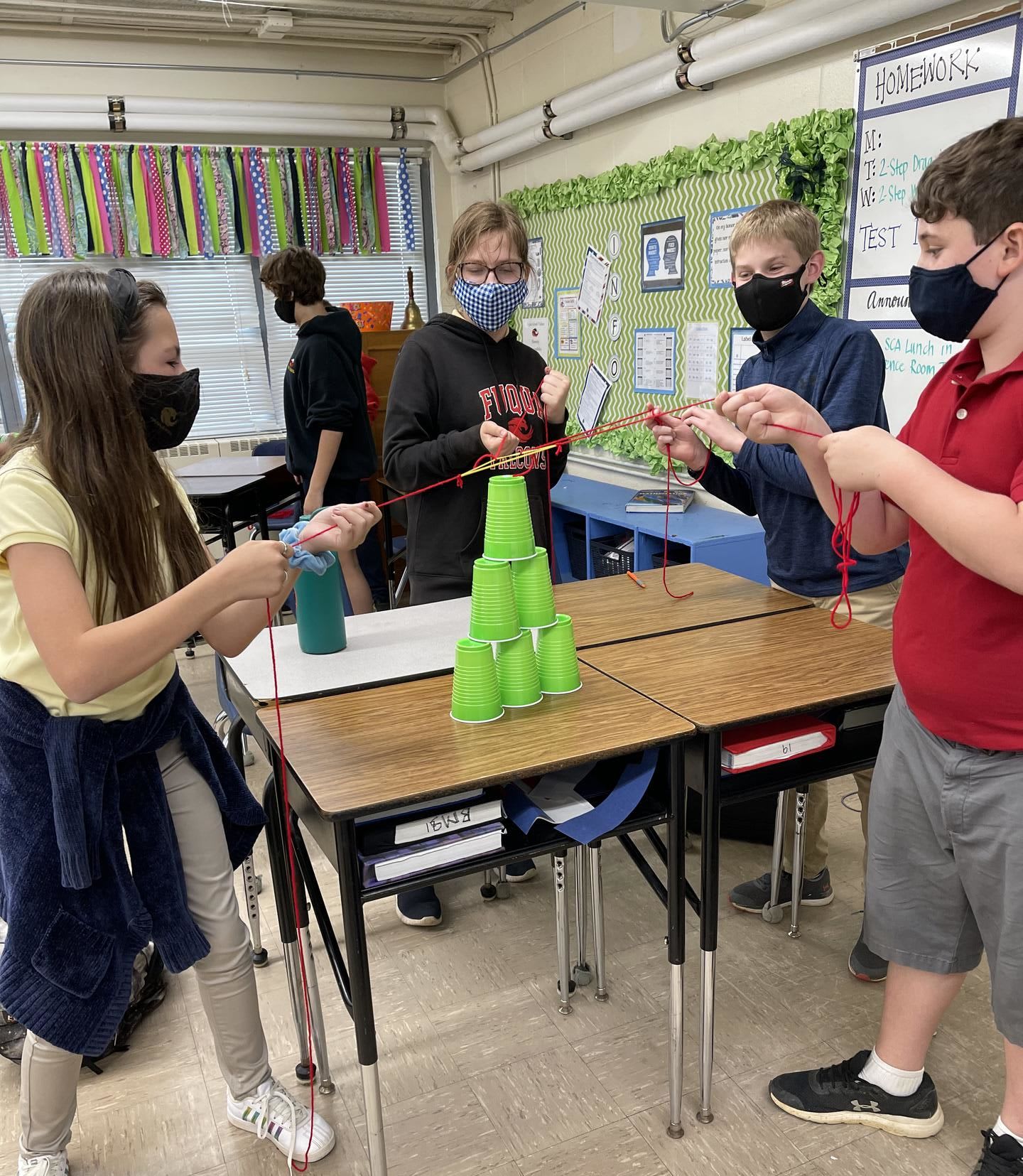 Learning About Cooperation in Advisory
Middle school students are spending the month of April putting Fuqua School's monthly core value- cooperation- into action. Using a rubber band and string, small groups were tasked with building a tower without touching the cups. To do this required a lot of communication and cooperation from teammates. The students did an amazing job of working together and learned a great lesson on the importance of cooperation leading to group success.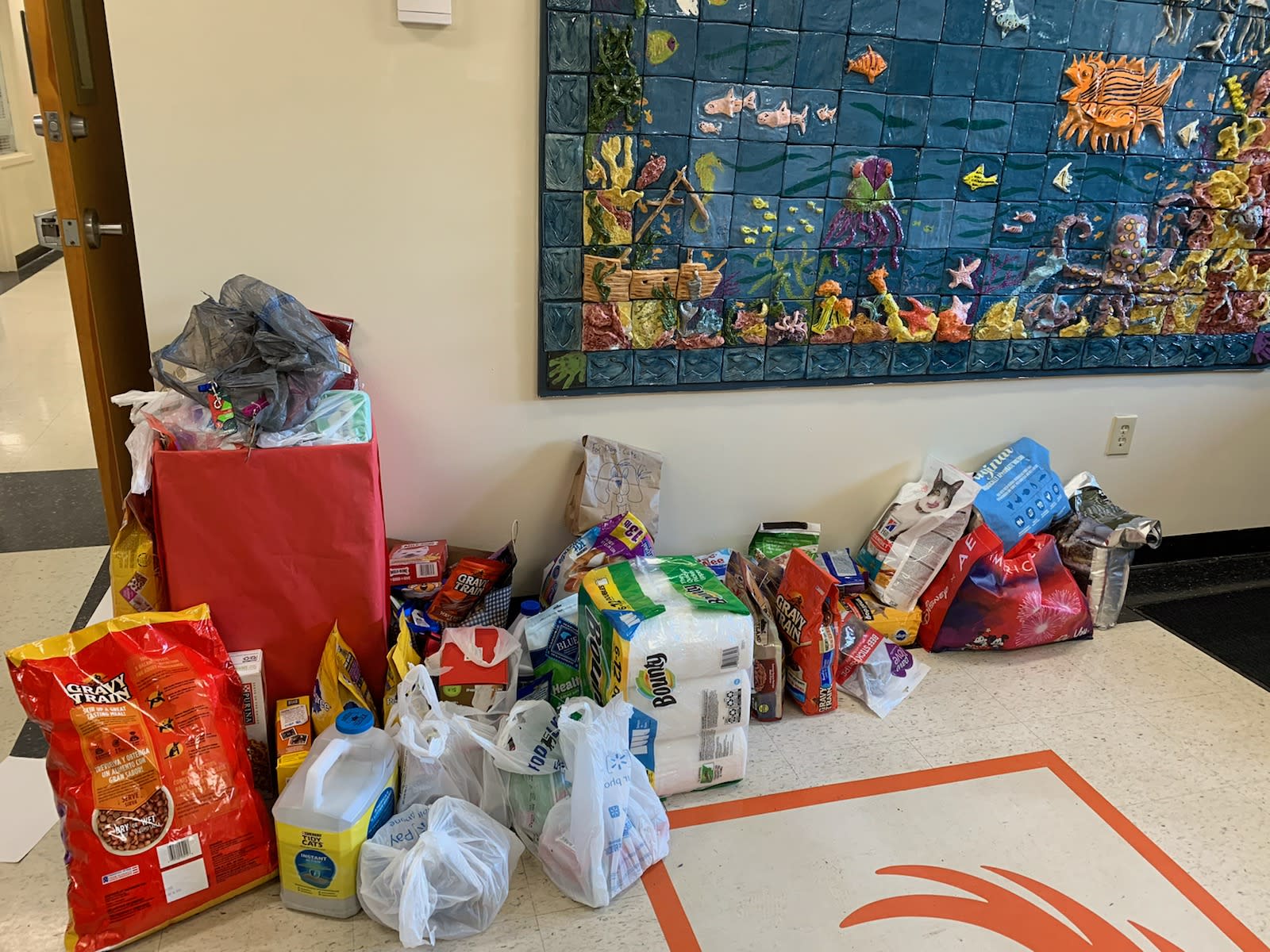 Students Show Support For SPCA
During the month of March, students in PK3 through 12th grade collected items for our local Southside SPCA. Our students contributed food, water, treats, toys, blankets, and other items to help keep the SPCA stocked up on the items they need.
In order to create some friendly competition and finish our drive strong, the last three days were a team red and black competition. The red team swooped in and won this one with their donated items.
We appreciate everyone's support and contributions to help the Southside SPCA! All the collected items are needed to help care for our furry friends!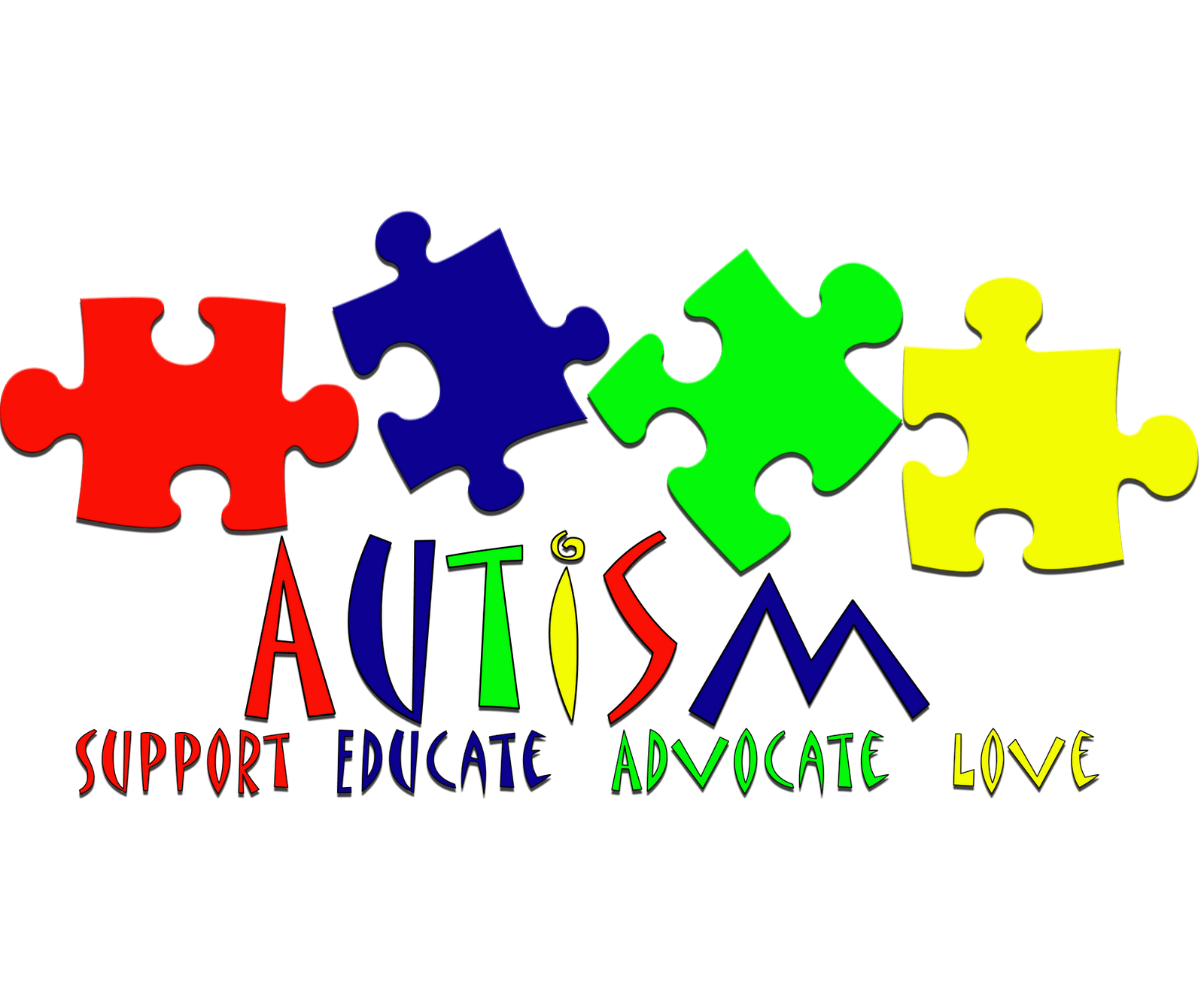 For the month of April, we are excited to support Autism Awareness by raising money for the Autism Speaks Organization. Autism Speaks uses donations worldwide to increase global understanding and acceptance of people with autism, be a catalyst for life-enhancing research breakthroughs, increase early childhood screening and timely interventions, improve the transition to adulthood, and to ensure access to reliable information and services throughout the life span. Their website, www.autismspeaks.org has wonderful resources that are beneficial to everyone to support acceptance and kindness.
Due to the complexity of Autism, colored, interconnected puzzle pieces are the main symbol in their logo. We are encouraging students to purchase a puzzle piece for $2.00 each. They will decorate it and then it will be added to the other pieces from their division representing our schoolwide unified support. The completed puzzles will be displayed in a central location in each specific division for viewing.
Each teacher will have puzzle pieces available for students to purchase. Once the piece has been decorated, they need to return it to their teacher to be collected and added to the collective puzzle.
At the end of the month, we will donate all the proceeds raised from the puzzle pieces to the Autism Speaks Organization. We look forward to seeing our students' creativity and support of this wonderful organization.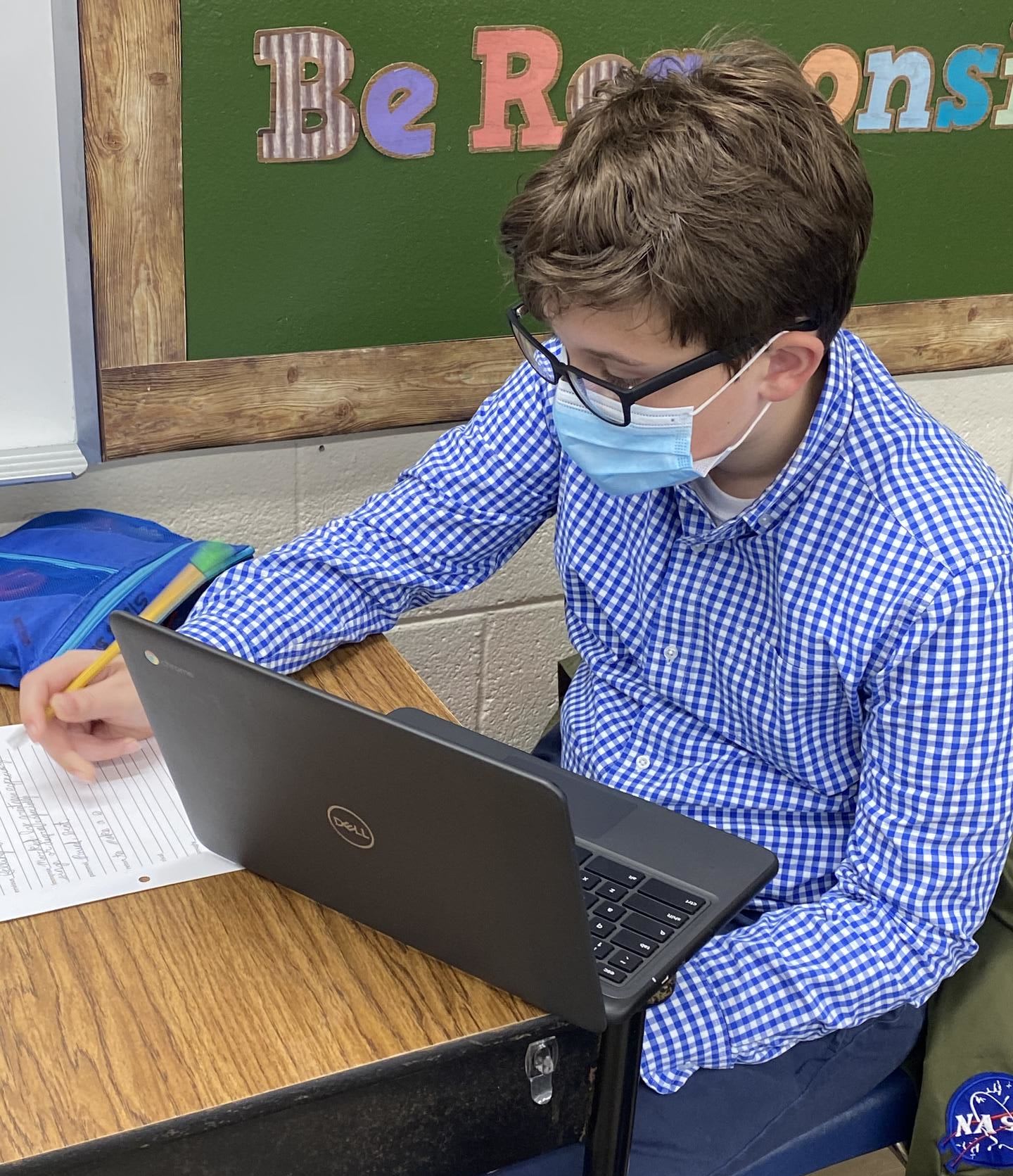 The Comprehensive Testing Program (CTP), a program under the Educational Research Bureau (ERB) "is a rigorous assessment for students in Grades 1-11 covering reading, listening, vocabulary, writing, mathematics, and science. Verbal and quantitative reasoning subtests are part of the CTP beginning in Grade 3. The CTP helps educators assess content specific, curriculum-based performance alongside reasoning ability and conceptual knowledge."
Students in grades 2-5 will take the CTP tests from April 19-22 with makeup testing on April 23. Students in grades 6-8 will take the CTP tests April 26-29 with makeup tests on April 30. Our students are ready to show off what they've learned this year and data collected from CTP testing is used to plan professional development for our teachers and for planning for the 2021-2022 school year. For more information on the CTPs, please visit www.erblearn.org.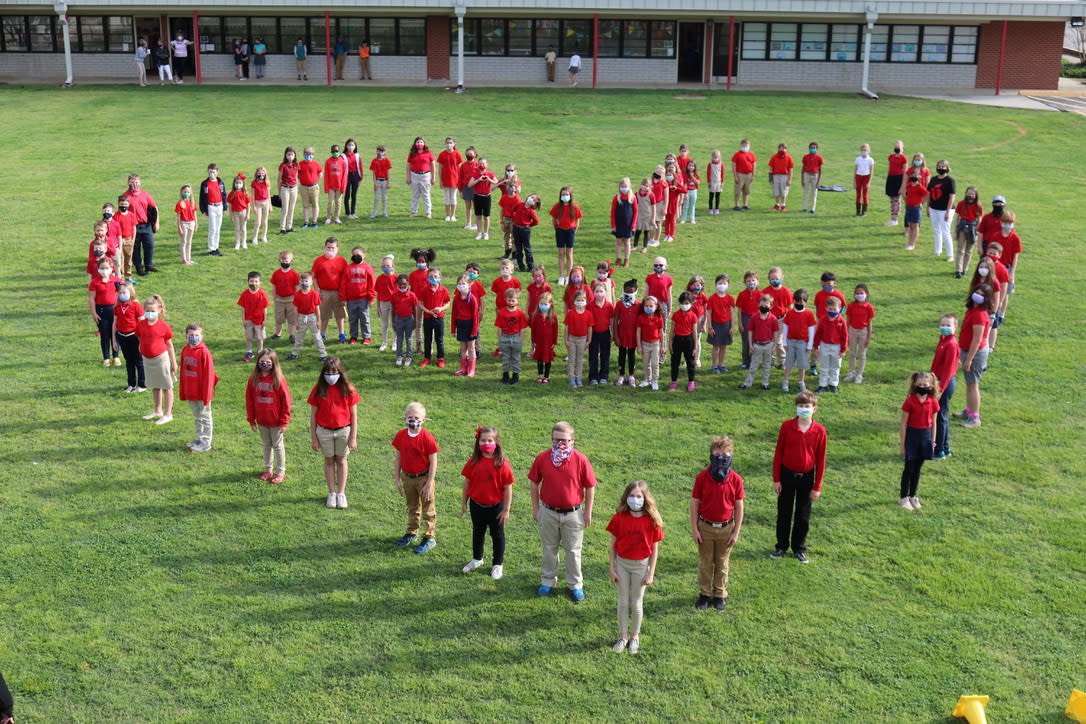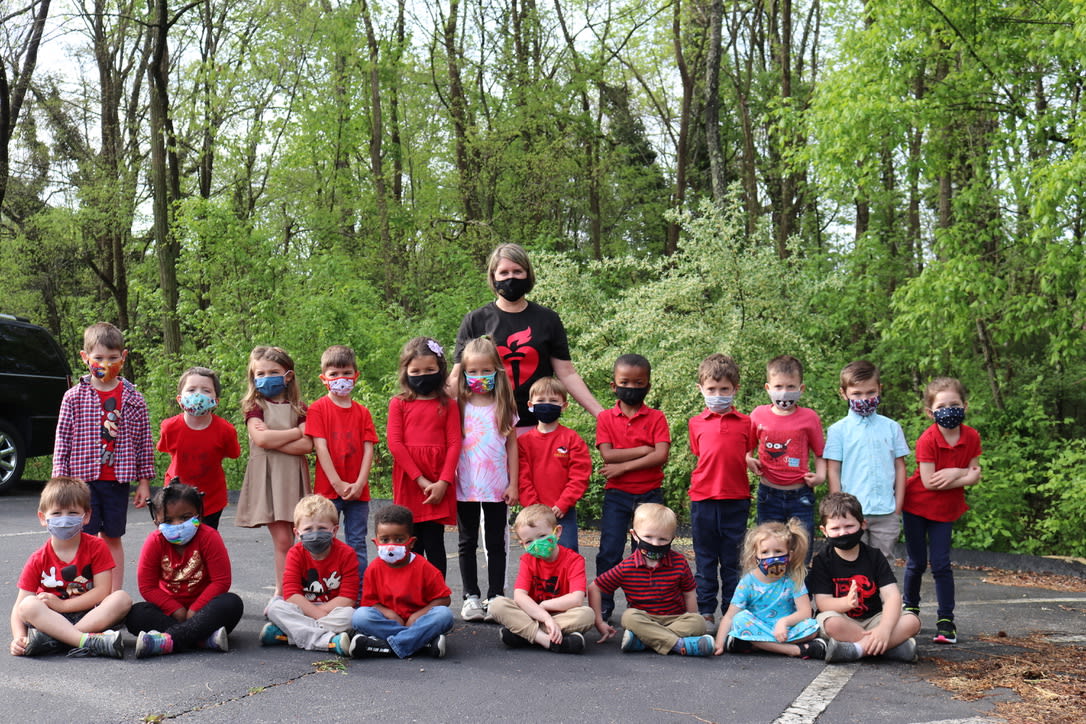 The Kids Heart Challenge was a huge success this year!! The students raised over $5,000.00 for the American Heart Association. Students in grades PK-5 were encouraged to wear their American Heart Association t-shirts (those who raised more than $50 earned a free shirt) or a red shirt to symbolize the heart on Thursday April 15th for a socially distanced group picture. Thanks so much for supporting the American Heart Association!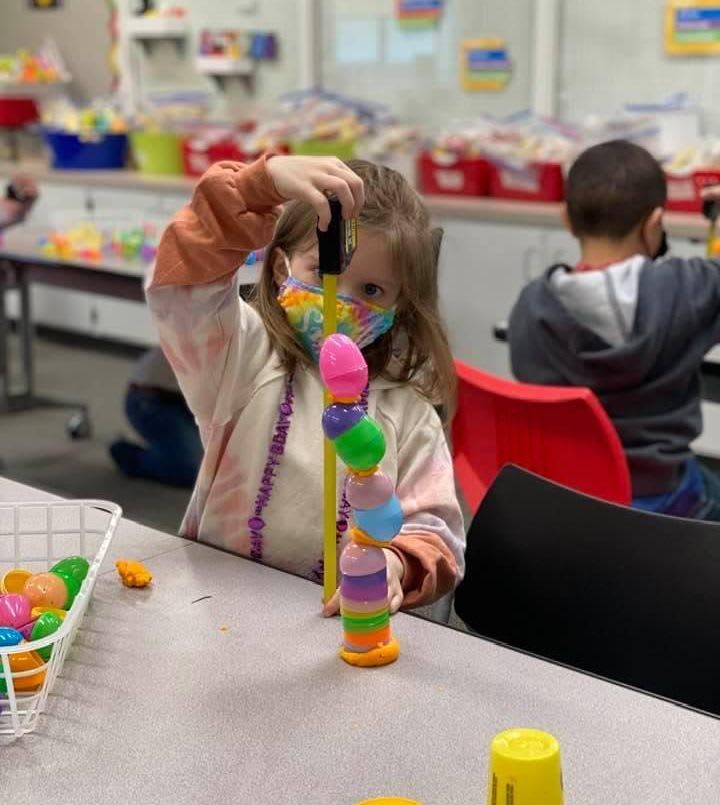 Students in grades K-3 participated in a spring challenge. Students were tasked with trying to build the tallest stack or tower of eggs using plastic eggs and Play-Doh. They had to use measuring tools to properly measure their towers. K-3 impressed STEAM Coordinator, Mrs. Kathy Jefferson, by electing to measuring with a tape measure because it had a lot of mixed measurements which could be difficult to read and interpret. But they did it! For the challenge, students had to properly report their measurements using inches or centimeters. First and second grade classes tied for this challenge with towers reaching up to 16 inches in height.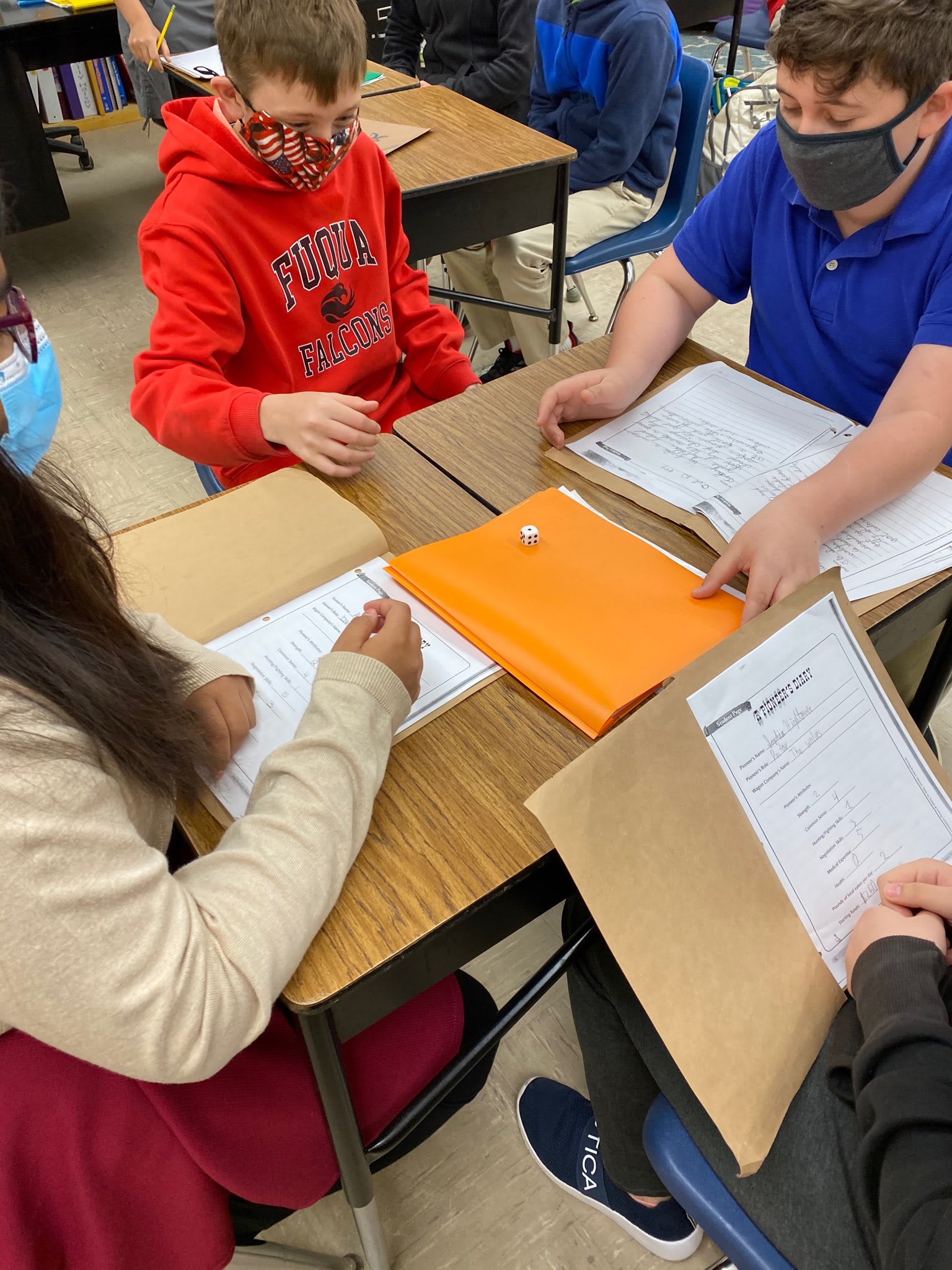 After completing their unit on Westward Expansion, students in the sixth grade began a simulation of the Oregon Trail in class. Each class was broken up into Wagon Company groups, where they selected a traditional role for themselves based on professions from 1849. In their Wagon Companies, students had to prepare for their journey to Oregon by choosing a wagon, livestock team, and any other supplies needed to take on their journey while also staying within budget.
While completing the simulation students calculated how many days they traveled based on the miles covered and the speed of their chosen livestock team, as well as how much food they ate each day of the journey. Students also had to make group and individual decisions based on real-life scenarios that determined the course of their journey and whether they would survive the perilous Wild West. After each day's scenario, students reflected on the events of the day by writing a journal entry.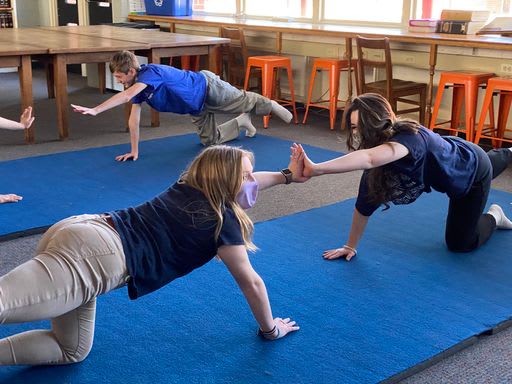 Recently, World Religions students completed a study on Hinduism, Buddhism, and Jainism. Yogic practices are common to these religions, so as a culminating activity, students in World Religions had the opportunity to participate in a yoga class, led by licensed instructor Angela Smith. Yoga, which originated in ancient India, is a group of mental, spiritual, and physical practices. During the yoga session, which was done via Zoom, the students were introduced to various yoga asanas (poses) including Half Moon, Warrior, Child, Dancer, Downward Dog, Bound Angle, and Cobra. The yoga session ended with 'shavasana'.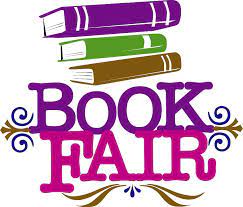 The Lower and Middle School will be having their annual BOGO (Buy One Get One) Spring Book Fair. The fair will run from May 3 - May 7, 2021. Students will be attending the book fair with their class in media/technology. Unfortunately, due to COVID19 regulations, we are unable to have visitors (including parents) attend the book fair.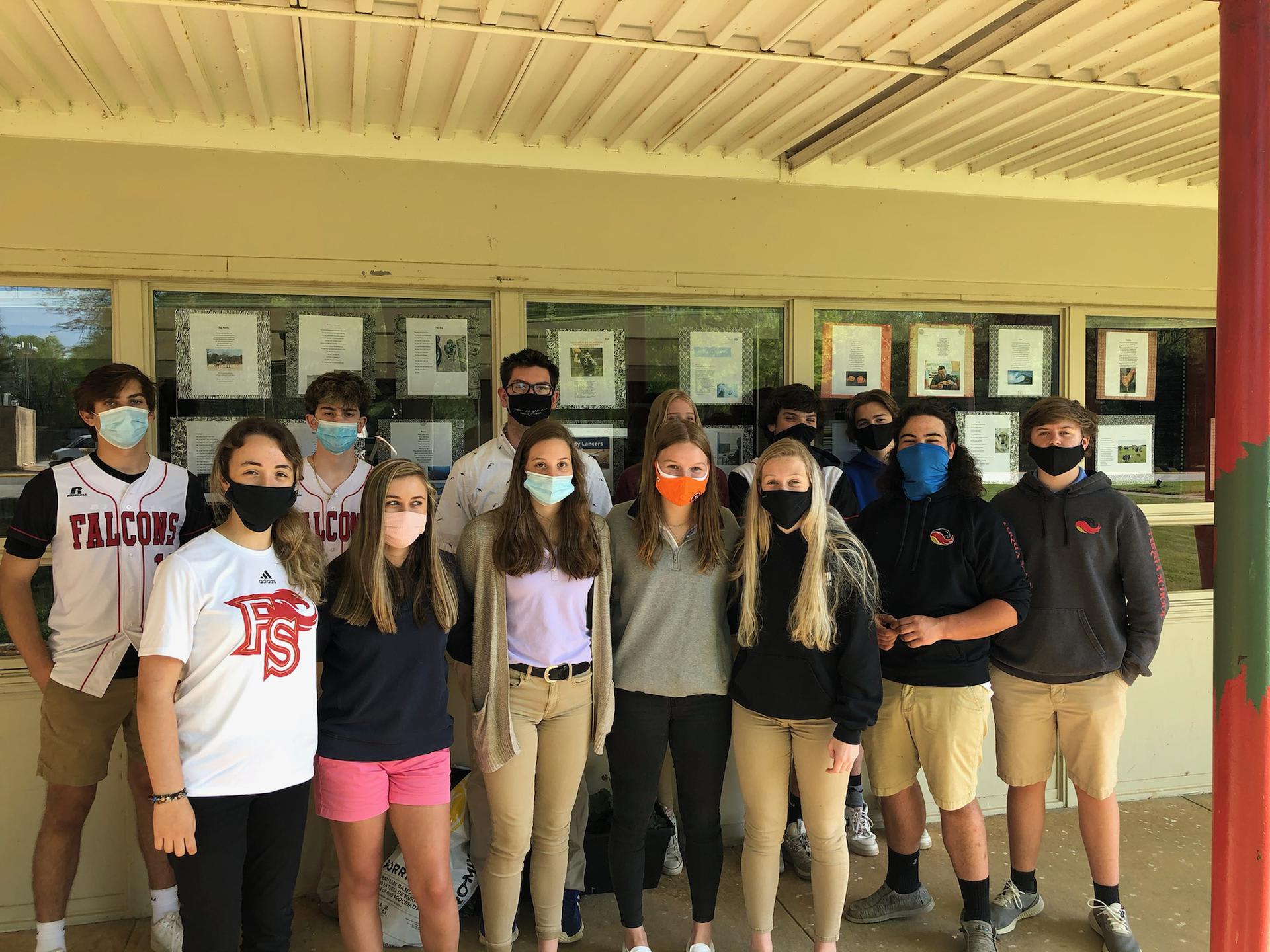 National Poetry Month Celebrated
In celebration of National Poetry Month, students in English 10 wrote catalog poems in the style of famed American poet Raymond Carver. Students shared their feelings and memories about subjects like their favorite baseball mitt, their pets, and places that they cherished. The poems are currently on display in the windows of Ms. Stubbins' room in the A-Building at the Upper School.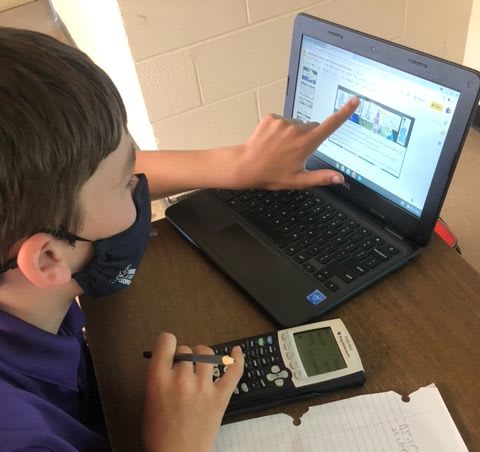 Traveling Around The World With Math
Students in PreAlgebra 7 and PreAlgebra 8 classes have been learning about the Pythagorean Theorem in class. Recently, they took a trip "Around the World". They used their knowledge of the theorem to study and discover unknown information about well-known landmarks from various countries throughout the world.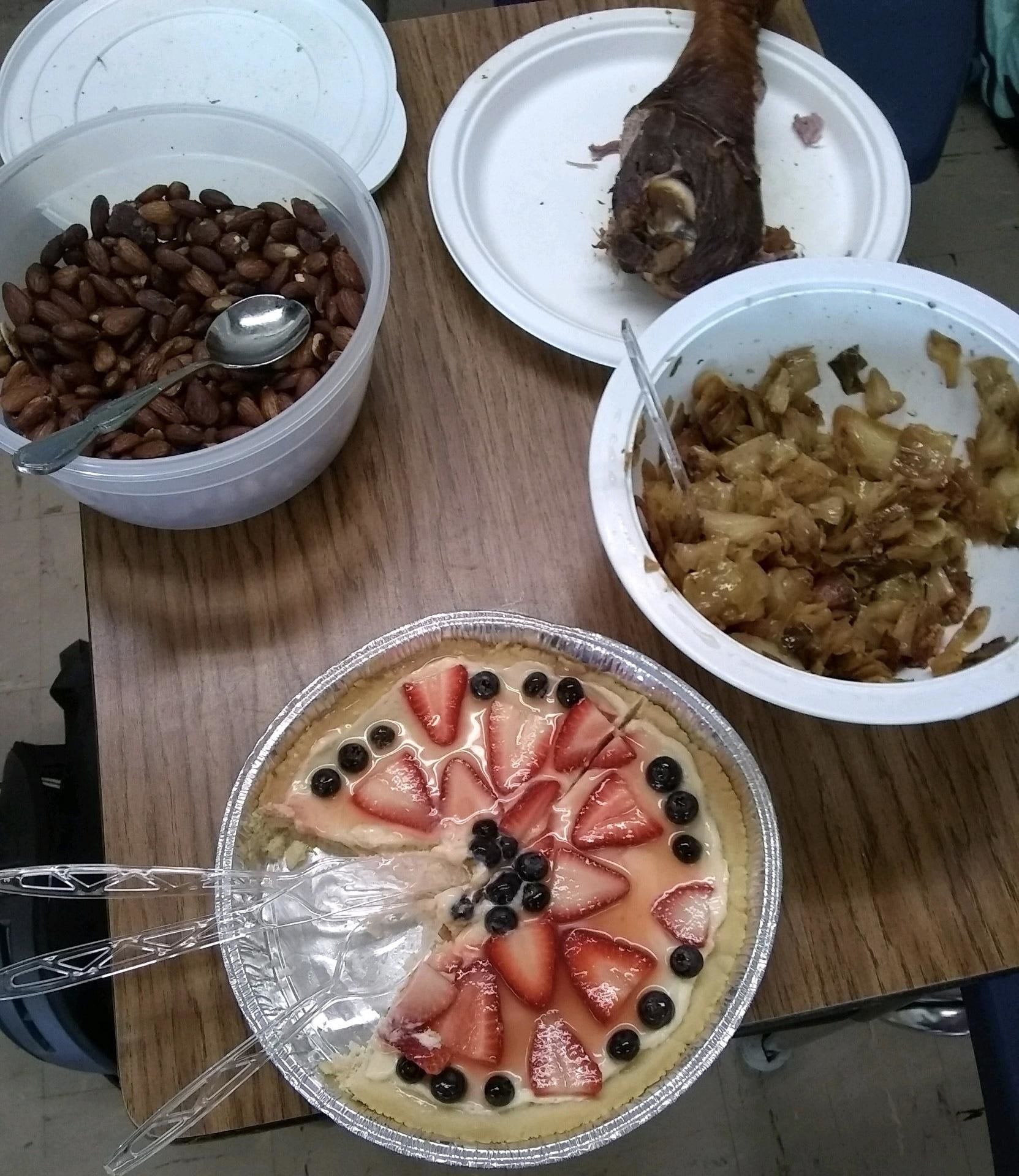 On April 9, students in Plagues, Witchcraft and War: Late Medieval to Early Modern Europe, hosted a medieval feast day. Each student researched and made a medieval or medieval-inspired food for the feast, or provided medieval-inspired entertainment in the form of music, stories, and games. The results were impressive, ranging from fruit cobblers to cabbage dishes to turkey legs the size of dinner plates. The entertainment was spot-on as well: some modern music on medieval instruments and a History Channel series about jousting, following the exploits of a modern-day jousting group.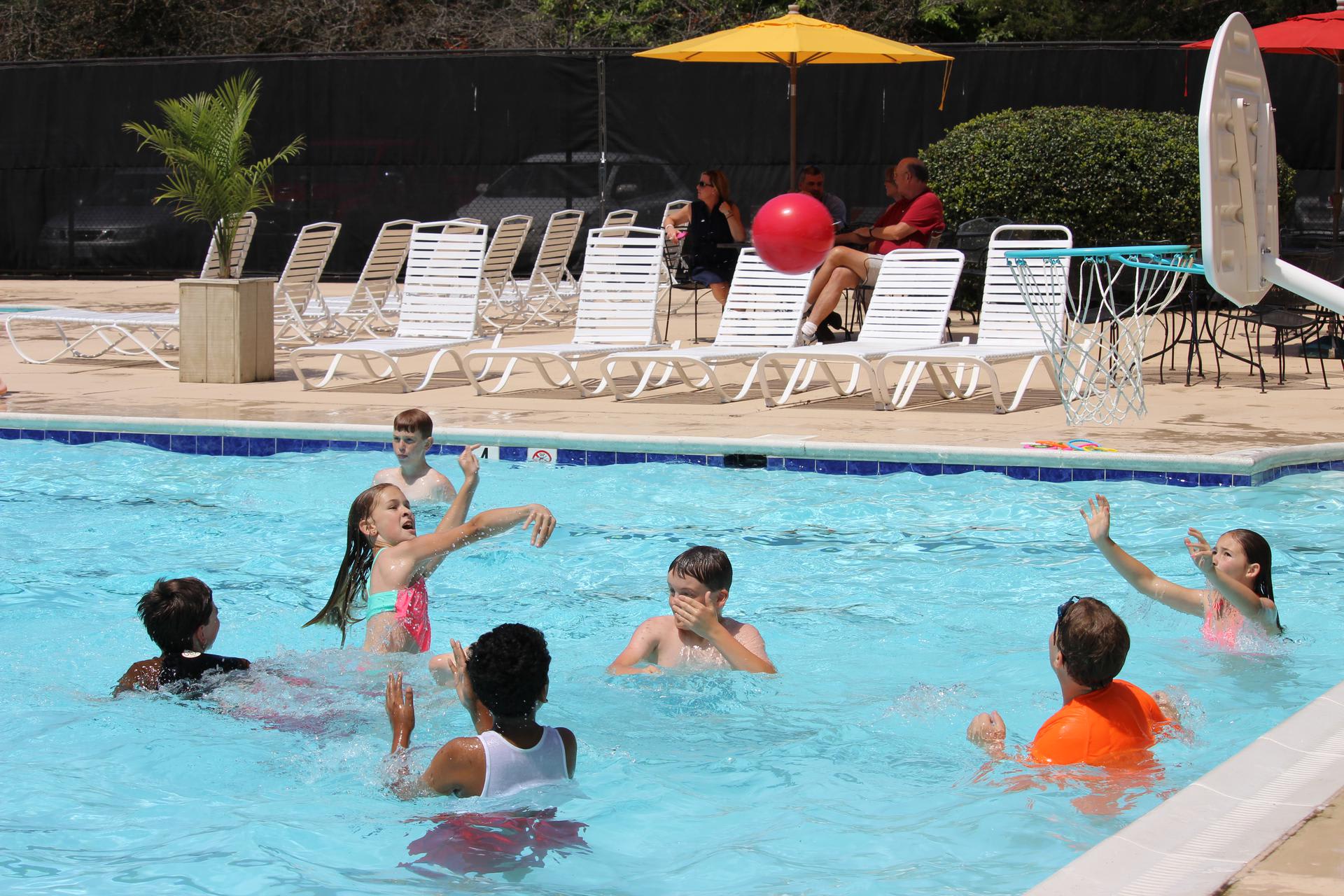 There's No Place Like Summer Camp!
Summer camp is a great opportunity to explore new things or learn more about the things you love. This summer you can plan to spend your summer days at Fuqua School exploring, building, dreaming, painting, playing, designing, crafting, or even enjoying time in the pool with friends! Check out our Summer Programs and register for a camp today and learn more about our pool schedule!