Fuqua School Falcon Flyer - 12/18/2020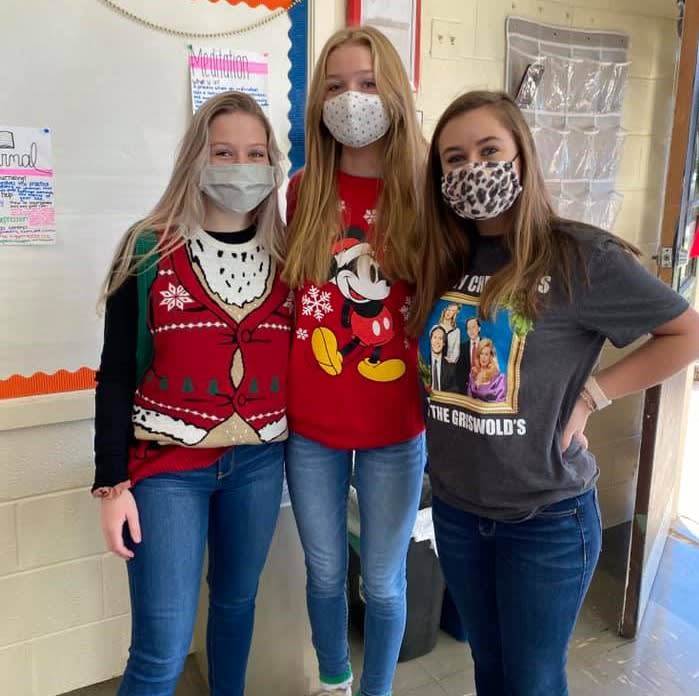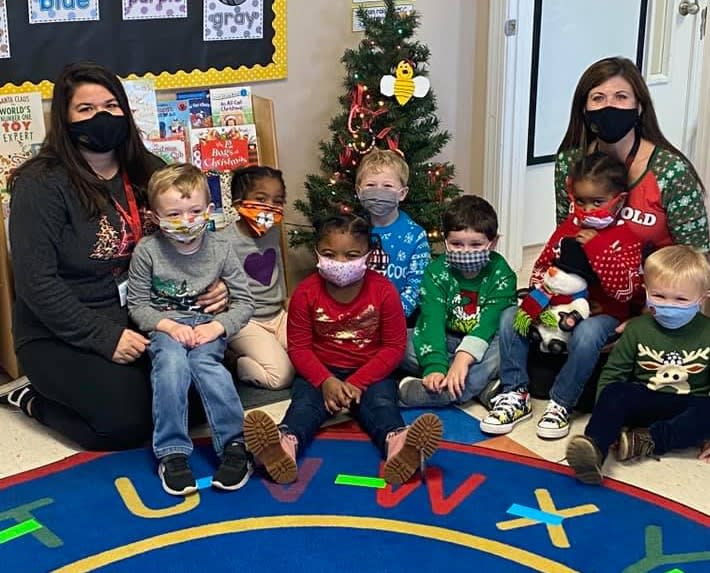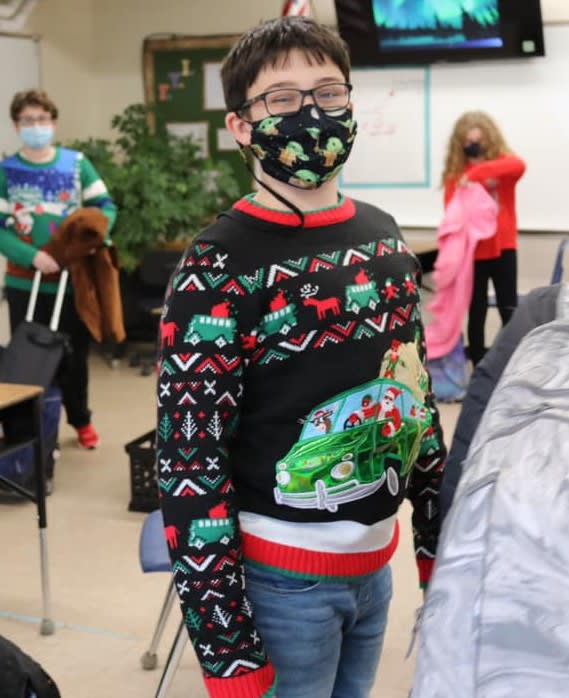 Fuqua Family,
In looking back at the past year, I am so glad that my family and I chose to travel to my wife's native country, Denmark, to celebrate the holidays last year with our family there. As with all countries and cultures, Denmark does have some slightly different traditions than the United States during this time of year, but all are based on three very important things that we most definitely have in common: faith, family, and fun.
One of these traditions is to visit a House of Worship in the early afternoon on Christmas Eve. Last year, we did just that, and upon entering the small Kirke (Danish for church) within walking distance of my sister-in-law's home, we could not help but notice all the stars hanging from the ceiling of the church. Handmade by families throughout the community, the priest used the stars to illustrate in her sermon that the "light" provided by the Star of Bethlehem helped wise men find their way ages ago, and the "light" of our various faiths still provides us with the guidance and direction we need to find our own individual way in life to this day.
Another tradition, that is slightly different than our own here in America, is to visit the graves of past loved ones on the afternoon of Christmas Day and light a candle in remembrance. Last year, we did this as well, and in doing so, it brought back memories of afternoons at tables enjoying coffee and cake together, smiles that greeted us at airports after years of absence, and watching my wife walk slowly arm in arm with her grandfathers. It also allowed us the opportunity to share these same stories with our sons, so that they learn more about the ancestors who came before them and whose traditions they inherit.
The last tradition that is a bit different for us as Americans, is to hold hands with family members and dance around the tree in a circle on Christmas Eve while singing songs. For someone like myself who does not speak the language, the laughter, the singing, and the dancing around the tree with our extended family in Denmark is a memory that I will always lovingly cherish and embrace.
Fuqua Families, in closing, I hope that your own holiday season is full of the same this year: wonderful memories with loved ones where our faiths, our families and fun are shared, enjoyed, cherished, and embraced.
Go Red! Go Black! Go Falcons!
Paul "Chance" Reynolds, M.P.A., Ed.S.
Head of School
Fuqua School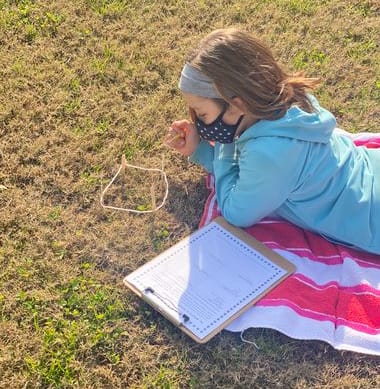 Learning About Ecosystems
What better way to explore our own ecosystem than finding a spot on the grass and observing what is happening between the blades?!?! That's exactly what Mrs. McGregor's 4th grade class did as they were extending their lesson on ecosystems. Students were provided with string and sticks and they were asked to find the perfect spot outside to explore. Students arranged their string-stick combination to really take a deeper look at the ecosystem right in front of them. They wrote down their observations- what they saw, what they smelled, how it felt, and any sounds they could hear. What a perfect way to take what they learned in their classroom and apply it to their own personal experiences with ecosystems.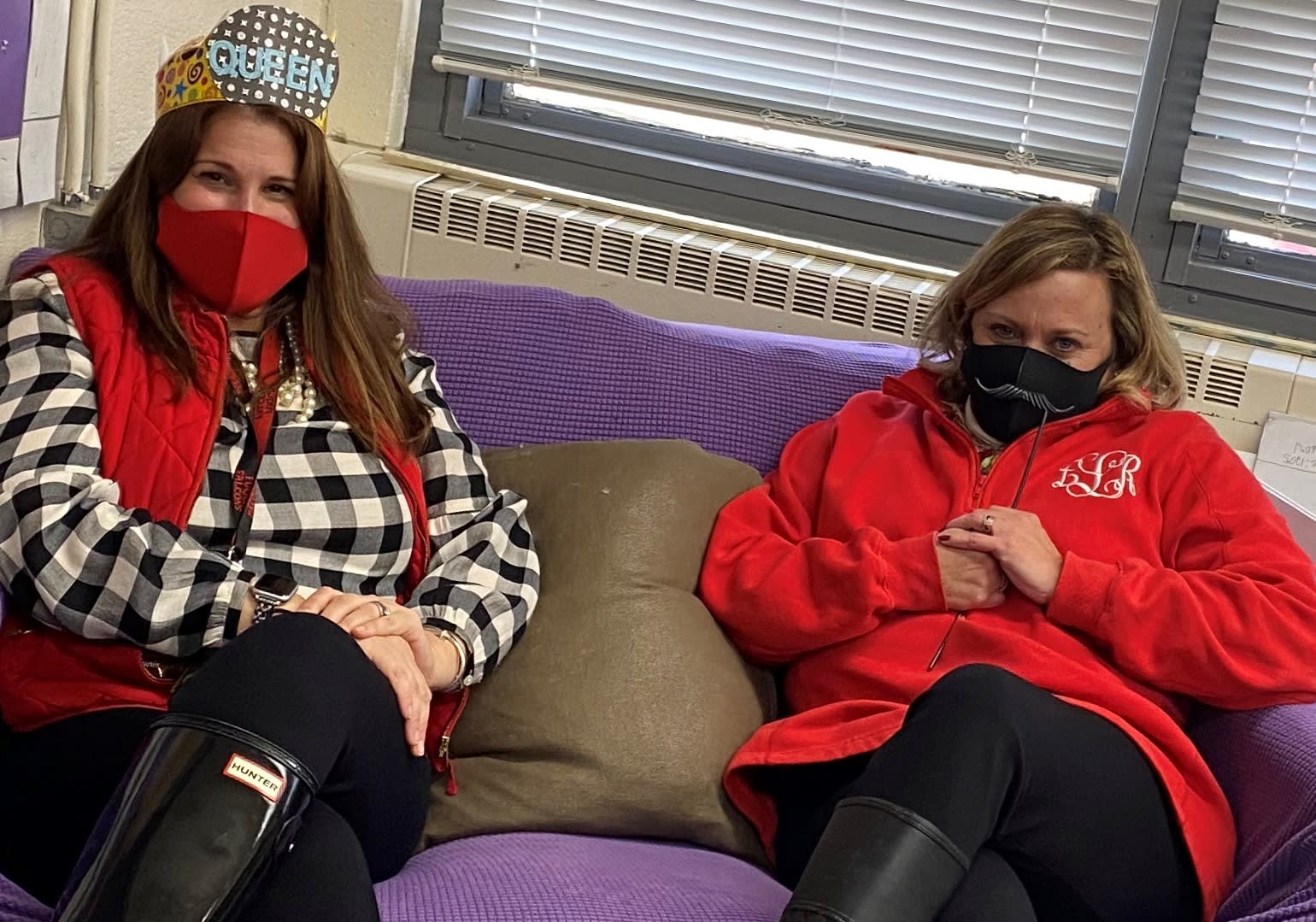 Taxation Without Representation
Sixth grade students learned about taxation without representation in history class as they were taxed for items beyond their control. This included the type of shoes they had on, the color of their shirts, the length of their hair, etc. Students had to "pay" a student tax collector a piece of candy each time an item related to them. Once the taxes were all collected, the tax collector counted the candy and the class performed math to determine the percentage of the taxes the Queen (Mrs. Dara Tucker) and the Parliament official (Mrs. Lynne Lindsay) were to receive. The students were then asked what each of these individuals did for them- the answer being nothing except that they took all their candy. Students could then put into perspective how it felt to be a colonist taxed without representation.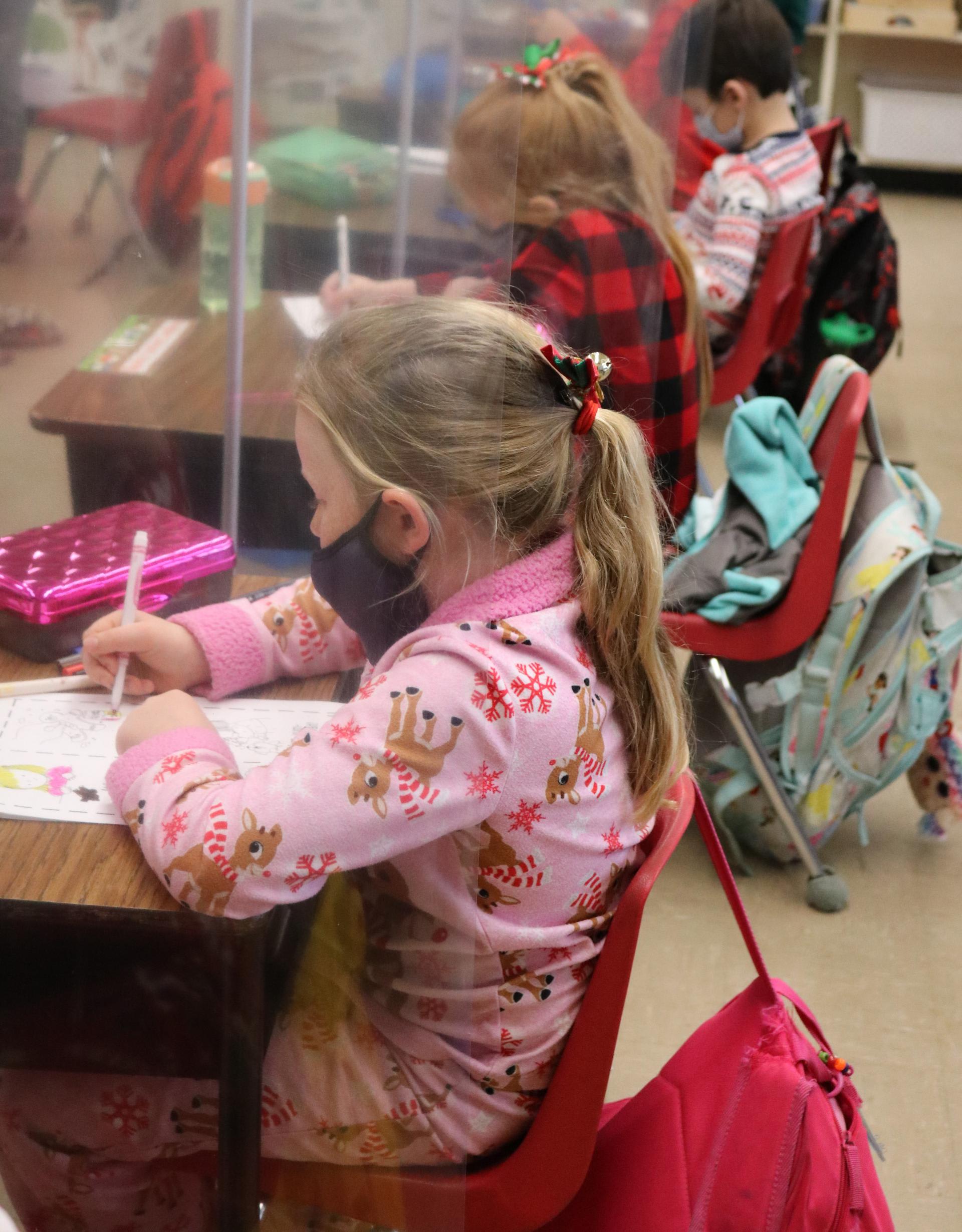 In celebration of the holiday season, students schoolwide had a little fun and celebration by wearing holiday themed attire. Throughout the final week of the first semester, students wore holiday-themed pajamas, sweaters (some verging on tacky) and accessories such as reindeer antler headbands, tree light necklaces, and Santa socks. We loved seeing everyone all bright and cherry in celebration of the wonderful holiday season.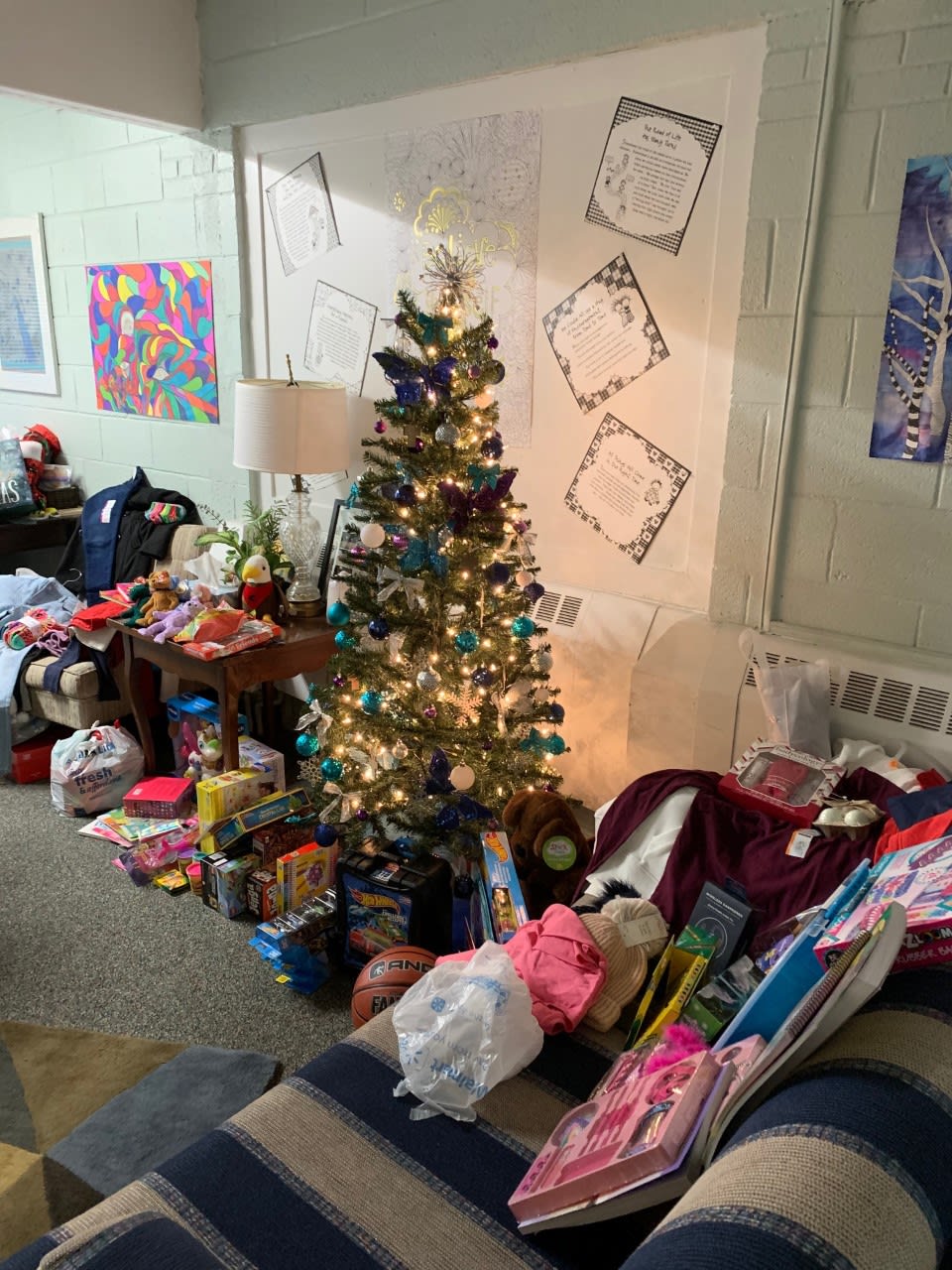 Sharing the Joy of the Season
In keeping with tradition, students were provided the opportunity to bring holiday cheer and smiles to the faces of a local family again this year. The Falcon varsity cheerleaders, varsity boys' basketball team, and the varsity girls' basketball team, each adopted a local family to share in the joy of the season by providing toys, clothing, and gift cards to the adopted family. Although it may seem the greatest joy often comes from those who receive, these Fuqua athletes will tell you that the annual family adoption is one of the most memorable events they do each year and it provides them much more joy than any gift they could receive. Not only did everyone have fun shopping and preparing the gifts, but it also provided a time for togetherness and reflection of simple kindness and compassion - both Fuqua School core values.
"Knowing you have been a part of showing love to others and bringing smiles to children's' faces is an experience everyone should participate in," commented Chelsey Green Varsity Cheer Sponsor. "We look forward to continuing this tradition for many years to come! We would like to thank all that contributed to make this possible. We greatly appreciate your help, kindness and generous spirit! May you feel the same joy in giving and the blessings it brings during this holiday season!"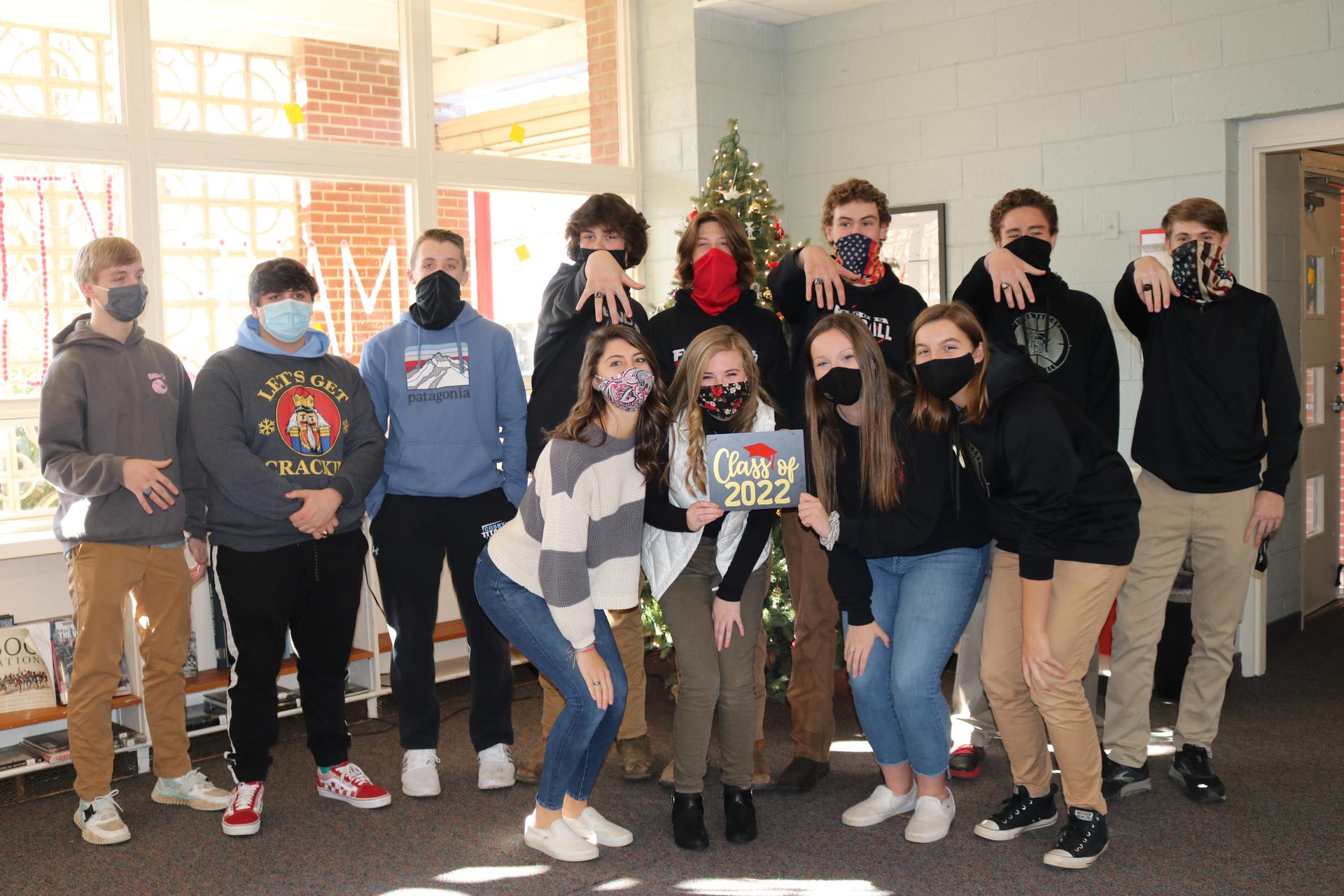 The Junior Ring Tradition Continues
On Tuesday, December 15th, the Class of 2022 celebrated the milestone of receiving their class rings. Students were greeted by Mr. Roudabush and his team from Herff Jones in the Upper School Library for this celebration. Each student was presented with the ring they designed, and they excitedly showed off their new rings to classmates and teachers. The class then enjoyed a special breakfast together that included Bo-Berry biscuits from Carlos Holland of Bojangles. We are so proud of these students, and are thankful they were able to enjoy this memorable tradition together.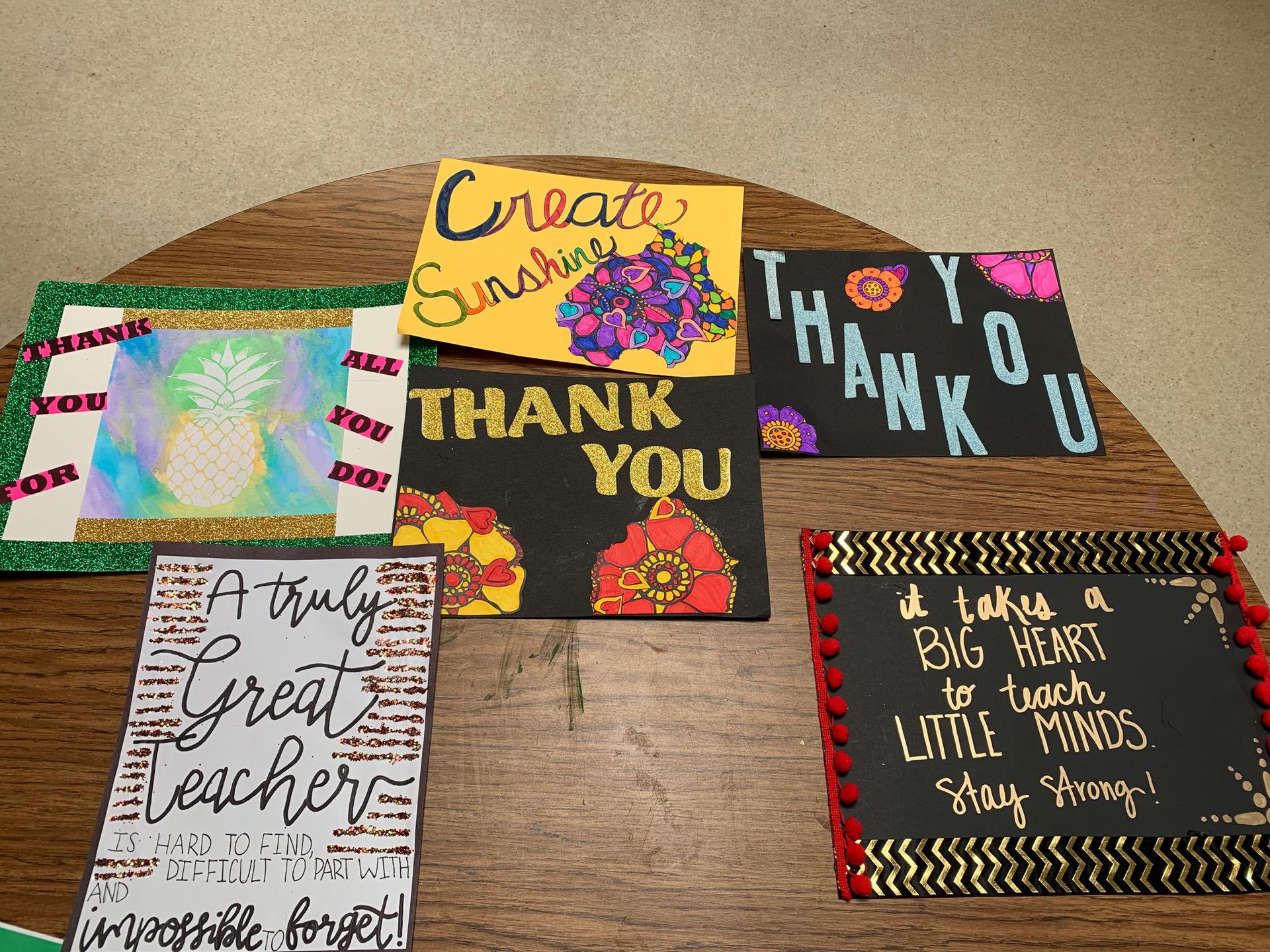 "Falcon Feather Dustings" Spotted
While Fuqua School cheerleaders haven't been able to physically cheer at football or basketball games this year, they have not stopped sharing their spirit and kindness with others. This year, they have been spreading joy and love in the form of their "Falcon Feather Dustings". These "dustings" can be seen around campus, most recently with special messages for our faculty and staff. Business Manager, Betty Ingram, commented, "I truly appreciated the thoughtfulness and time that the cheerleaders put into creating and delivering special messages to make the faculty and staff feel part of the Fuqua family."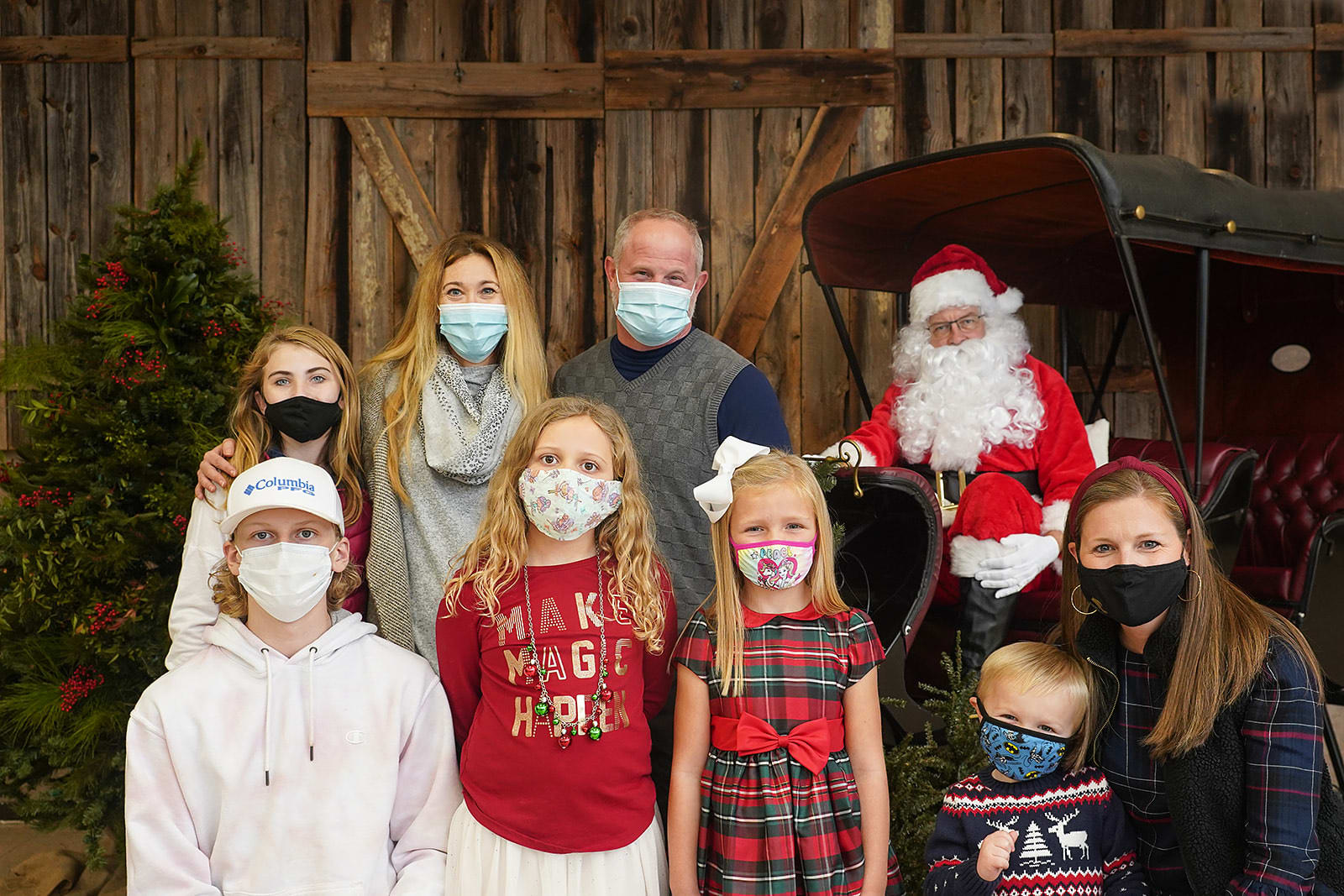 With a little creativity and a lot of teamwork, the PTSA's Photos with Santa event was a great success! The PTSA was grateful for the ability to safely offer a bit of festive "normal" to our Falcons. A BIG thanks to Santa, Rob Heare, (grandparent of Fields and Jackson Hicks) for joining us this year; and to Overstreet Photography for continuing to work her magic and capture sweet memories!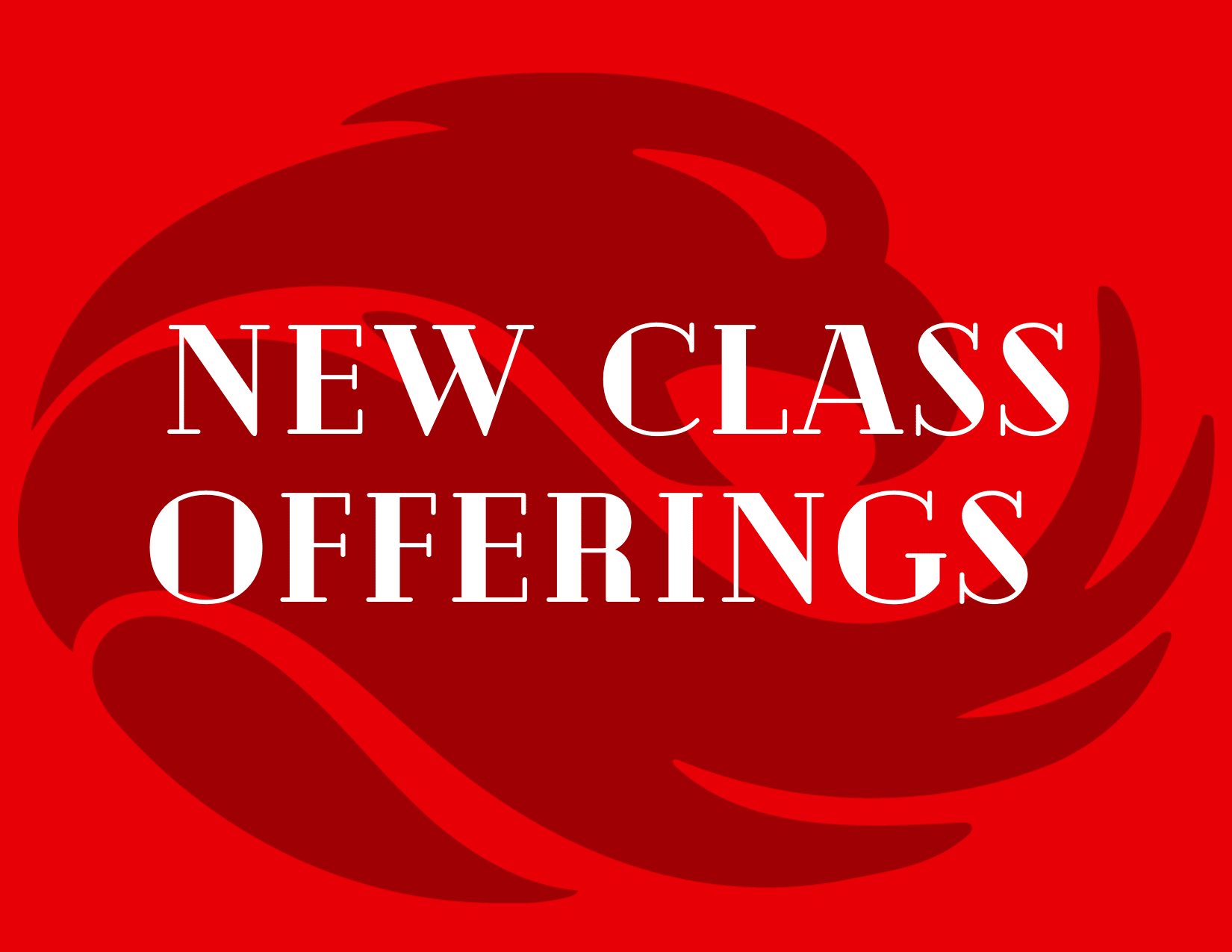 New Elective Opportunities for US Students
In the spring, the upper school is offering a variety of elective courses for students. One of the new classes is Plagues, Witchcraft, and War: Late Medieval to Early Modern Europe. This course will explore events primarily in Western Europe (especially England) from roughly 1300-1750. As the name suggests, much of the focus will be upon military conflict, religious upheaval, and disease. After all, this was the time of the Black Death, the Protestant Reformation, and the Jacobite Rebellions! The course should provide students with a deeper understanding of the late medieval and early modern world, as well as an opportunity to research topics of the period and present their findings in a creative fashion.
Aquascience will be a multidisciplinary study focusing on aspects of environmental and agriscience that involve water. Ichthyology, or the study of fishes, will also be a focal point of this class. Students will explore the phylogeny and evolution of fish, with an emphasis on Virginia native fish, their place in native ecology, and the importance of fisheries management. The class will start its own aquaponics setup focusing on managing a small fishery as a business. The goal will be the expanding food security and diversity. Students will be constructing our aquaponics system from scratch, creating living and filtration systems for our livestock.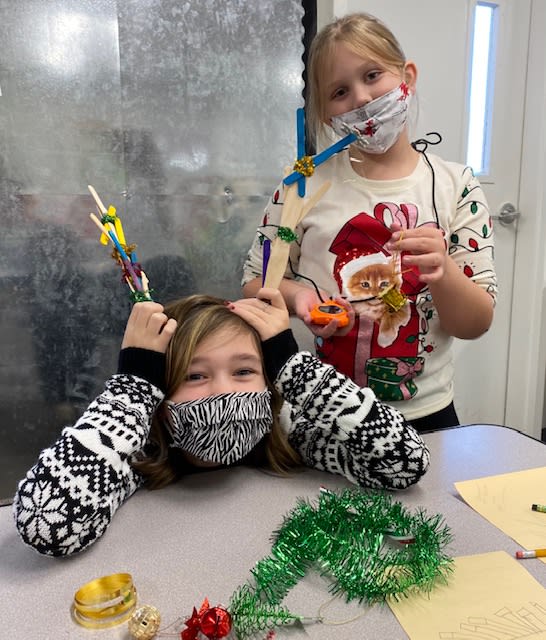 Students in Mrs. Jefferson's STEAM class were challenged with a fun holiday activity- Reindeer Games. The students engineered their own unique set of reindeer antlers. Once constructed, the students were given ornaments to hang on their antlers and participated in a relay race otherwise known as the Reindeer Games. Students were timed on their relay and the competition was not with others, but with their own times. The stronger the design of the antlers, the more likely the antlers were to hold all of the ornaments and have a successful relay time. What a fun way to be creative and have fun with STEAM!